1/9
Who knew the school run could be so stylish? The likes of Kate Middleton, Sarah Ferguson and more royal ladies have made early starts and packed lunches look like a breeze in the past.
We're not sure how they do it, but we are definitely relieved that we don't have to be picture-perfect when we arrive with our little ones at the school gates!
Take Queen Mathilde of Belgium, for example, who looked stunning in a white blazer, tailored trousers and heels as she marched her three children Princess Elisabeth, Princess Eleonore and into school at Sint Jan Berghmans College back in 2012.
Keep scrolling to see more royal school run snaps below…
PHOTOS: Adorable photos of royal mums doting on their children
2/9
Kate Middleton
Remember in September 2019 when the Duchess of Cambridge accompanied her daughter Princess Charlotte on her first day of school? Kate looked stunning in a floral dress and heels with a perfect blow-dry at St Thomas' in Battersea, London, alongside her son Prince George and Prince William. We can't wait to see her doing the same with Prince Louis soon!
3/9
Crown Princess Victoria
Crown Princess Victoria of Sweden donned a pretty summer dress and sandals on August 2018 to take her daughter Princess Estelle to school at Campus Manilla in Stockholm. Walking with her husband Prince Daniel, Victoria looked as if she was going on to a chic business meeting or brunch straight from drop off.
4/9
Princess Diana
The late Princess Diana looked so proud back in September 1980 on Prince Harry's first day at Wetherby School in London's Notting Hill. Don't the royal brothers look totally adorable in their matching uniforms and caps!
SEE: 17 times royal children got the giggles and couldn't stop laughing
5/9
Queen Letizia
Queen Letizia of Spain added a sophisticated blazer to sharpen up her mummy look in September when she took her daughters Princess Leonor and Princess Sofia to school. The girls were starting the new term after the summer break, so mum and dad joined them for the trip to the 'Santa Maria de los Rosale in Madrid.
6/9
Crown Princess Mary
This is our dream summers' day school run look (in reality it's shorts and flip flops) and Denmark's Princess Mary rocked her patterned dress and sandals back in August 2017. The elegant royal was accompanying her children Princess Josephine and Prince Vincent on their first day of school in Copenhagen.
7/9
Sarah Ferguson
Aw, who remembers this? Sarah Ferguson, former wife of Prince Andrew, dressed in a skirt, jacket and flats to take her daughter Princess Eugenie to her first day at Upton House school In Windsor back in 1994. Big sister Princess Beatrice held Eugenie's hand as the trio arrived.
MORE: Royal children's favourite breakfast dishes! Prince George, Princess Charlotte and more
8/9
Queen Maxima
Queen Maxima of the Netherlands wore a cool summer belted dress with a chunky statement necklace for her daughter Princess Ariane's first day of school in April 2011. Little Ariane looked so cute with her sisters Alexia and Amalia showing her the ropes.
MORE: 14 times the royals looked super proud in school uniform
9/9
Princess Mette-Marit
The Norwegian Princess kept things simple in jeans and a cosy knit for Prince Sverre's first day at school back in August 2011. The royal mum and daughter Princess Ingrid joined her youngest child at Janslokka School in Asker.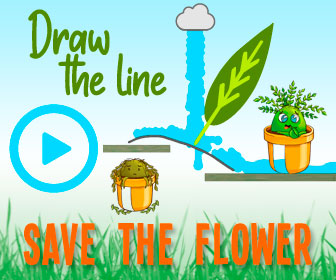 SEE: 12 sweet photos of royals as babies: The Queen, Kate Middleton and more
Make sure you never miss a ROYAL story! Sign up to our newsletter to get all of our celebrity, royal and lifestyle news delivered directly to your inbox.
Source: Read Full Article