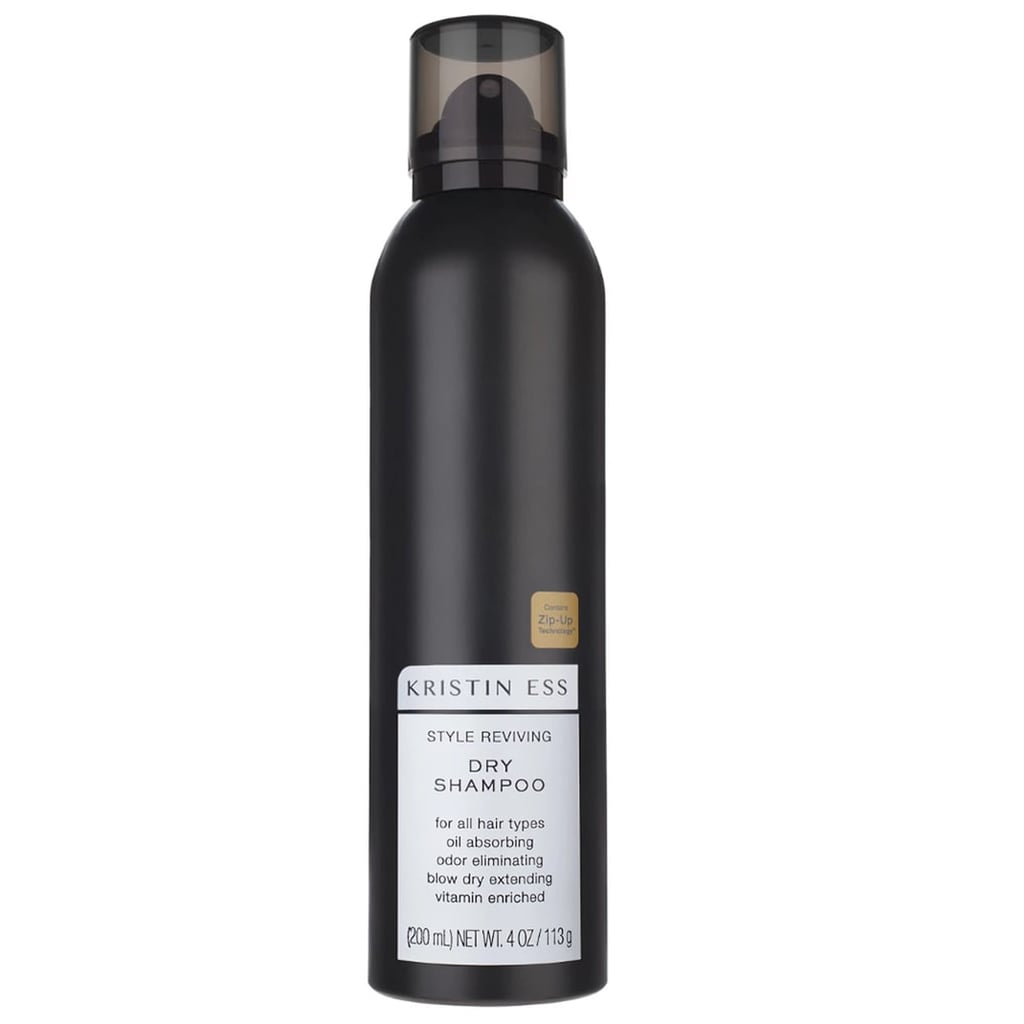 I Truly Could Not Live Without Dry Shampoo, and This One From Target Is My Holy Grail

I recently saw dry shampoo as the go-to hair product for Virgos on one of those zodiac sign prediction things. This was 100 percent true for me, because it's a staple I use every single week and can't imagine not having on my vanity. If you can relate, I thought I'd provide a friendly PSA that Kristin Ess's Style Reviving Dry Shampoo ($14) is my favorite out of the dozens I've tried.
It was first recommended to me by a friend whose beauty opinions I very much trust, and the reasonable price tag paired with the fact that I could grab it at Target made me want to try it out. I've since repurchased it many times, and when I decide to branch out and try another dry shampoo, I usually regret it.
As someone with dark hair, I hate when dry shampoo leaves a chalky, visible white streak. Although this formula does come out in white powder form, it seamlessly blends into the rest of my hair with a few taps. It also smells incredible — not too intense but just sweet and fresh enough — and visibly absorbs oil. I can get away with washing my hair twice a week, and I rely on this in between. A few sprays at the roots, and I'm good to go.
Kristin Ess's products are only available at Target or on her own website (I know, I know — just another excuse to "pick up one thing" from Target). She's a celebrity hairstylist who launched her own haircare line in 2017, which now includes hair gloss, a rose gold temporary tint, and much more.
I haven't tried her other products, but I know I'm not alone in loving the dry shampoo. Half the time when I stop by my closest Target, the Style Reviving Dry Shampoo is out of stock; I consider it a win when I get it on the first try. If you're looking for your holy grail dry shampoo that'll save you on lazy days, this might be it.
Source: Read Full Article