Written by Morgan Fargo
All products on this page have been selected by the editorial team, however Stylist may make commission on some products purchased through affiliate links in this article
Promising dewy, glowing, hydrating coverage without glitter or shimmer, the Charlotte Tilbury Beautiful Skin Foundation has a long rap sheet of promises. Let's find out if it lives up to them.
There are few beauty brands with as much brand loyalty as Charlotte Tilbury. In fact, when you think of similar mass consumer outfits – Glossier, Olaplex and Rihanna's Fenty Beauty, for example – Charlotte Tilbury passes the test of innovative formulations, products that tap into the zeitgeist, and consumers who preorder in the thousands.
From the iconic Pillow Talk matte lipstick to the primer-turned-foundation substitute Flawless Filter, the list of Charlotte Tilbury products with their own fandoms is far-reaching.
So, you can imagine when Charlotte announced the newest product (via global webcast, no less) the response was overwhelming excitement. A medium-coverage dewy base, Beautiful Skin Foundation swept the internet in a matter of hours – so, of course, we had to try it. 
Promising dewy, glowing, hydrating coverage without glitter or shimmer, the Beautiful Skin Foundation has a long rap sheet of promises. One of which is to make skin look up to 285% more radiant – an intriguing clinically-proven statistic. Outside of make-up maths, the medium-coverage base is designed to be long-lasting, as well as an effective barrier against damaging environmental stressors like pollution. 
Bridging the gap between the Light Wonder Foundation (sheer coverage) and the Airbrush Flawless Foundation (heavier matte coverage), the Beautiful Skin Foundation is designed to sit snugly in the middle of the range. 
On the first pump, I began to understand the hype. Dewy, creamy, buildable, and easy to blend, it didn't sit in the fine lines caused by my dry winter skin, nor sit stubbornly in place once applied. 
In fact, stippled on with a make-up brush (the method Tilbury HQ suggests), the foundation brightened the hereditary darkness under my eyes and even out the chronic redness splashed across my chin, cheeks and temples.
Heavier than a tinted moisturiser but much lighter than a full-coverage foundation, the product illuminated my skin without the tell-tale sign of glitter or shimmer. I built it up where needed – under my eyes, around my eyebrows and forehead and across the chin – and kept it deliberately lighter on the areas I prefer to let my skin show through.
It sounds theatrical to say I was converted on first use but, after an unprompted compliment from a friend, the deal really was done. Plus, it survived an impromptu night out without oxidising (turning pink/orange – a real bugbear with cosmetics designed for olive skin tones) or patching into oily clumps. 
Available in 30 shades with corresponding cool, neutral, and warm variations, the Beautiful Skin Foundation contains hyaluronic acid for hydration, coconut extract to retain skin's plumpness and strengthen the skin barrier, as well as rose complex to address signs of dullness and stress in the skin.
Buildable, versatile, effecting a true medium coverage, it lives up to the social media hype. Yes, really.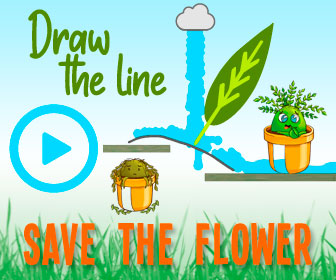 Shop the Charlotte Tilbury Beautiful Skin Foundation, £34
Main image: Stylist
Source: Read Full Article