Previously written off for their drying and irritating formulas, toners are slowly creeping into our skincare routines. But are they actually necessary? Here, an aesthetician explains all you need to know about toners.
Toners. It's a word that's often bandied about in skincare but still, the Stylist beauty team is often asked: "what exactly is a toner?"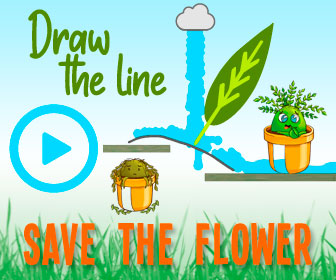 Growing up, toners may have formed a part of your three-step routine: cleanse, tone and moisturise – but as we learn more about skincare and the need for things like retinol, vitamin C and SPF, toners may have fallen out of your skincare rotation.
Previously, toners were associated with drying formulas that stung the face upon application. But now, brands have created formulas that address a multitude of skin concerns. From toners that exfoliate and brighten to options that hydrate and mop up excess sebum, there's one for every skin issue.
In fact, there are so many that have shot up to cult status within the skincare industry in recent years – just look at REN's Ready Steady Glow Daily AHA Tonic and Pixi's Glow Tonic.
But still, the question remains: what are toners? What do they do? And are they even necessary in a skincare routine?
Here, Dr Nina Bal runs through everything we should know about toners.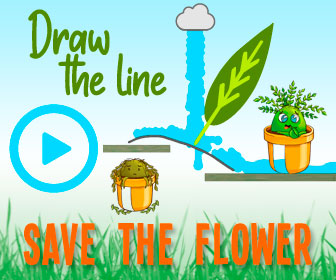 You may also like
"Toners are a crucial step in my skincare routine, and this is why"
What exactly is a face toner?
"A toner is a fast-acting liquid that delivers the skin a quick hit of hydration, can chemically exfoliate the skin and removes any last traces of dirt, grime and impurities stuck in your pores."
What are the benefits of a toner?
"Toners have many benefits, including refreshing the skin, chemical exfoliation, tightening the pores, restoring the skins pH balance, adding a layer of protection and hydration, to even preventing ingrown hairs."
Where does a toner fit into your skincare routine?
"You should use toner after washing your face, and before using serum or moisturising. You should soak a reusable cotton pad with the toner and sweep across your face and neck, avoiding the eyes."
You may also like
Combination skin and hyperpigmentation: the skincare routine our senior beauty writer relies on
Which skin types are best suited to face toners?
"There are a range of different skin toners on the market for every skin type. Face toners have come a long way since the dehydrating astringents made to control oily skin and now contain all kinds different ingredients to be gentler and support all skin types."
Is face toner an optional step?
"The right one, when used correctly can greatly improve your skin. So I would say it is a necessary step."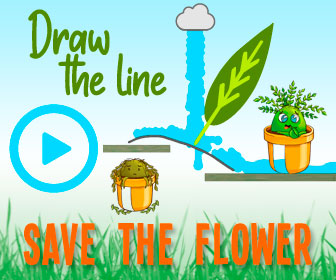 What ingredients should we look for in a toner?
"You should look for toners with antioxidants and hydrating ingredients such as glycerin and hyaluronic acid. Toners that also contain natural exfoliants, like lactic acid, are great for brightening the skin. For oily skin, I would recommend a salicylic acid-based toner."
You may also like
Best skincare with active ingredients: these super-strength products will make a difference to your skin
Best toners, picked by the Stylist team
REN Ready Steady Glow Daily AHA Tonic

Best face toners: REN Ready Steady Glow Daily AHA Tonic

This cult toner contains lactic acid and willow bark extract. The two work together to slough away dull, dead skin cells and leave skin feeling softer.

Shop REN Ready Steady Glow Daily AHA Tonic at lookfantastic, £25

buy now

Pixi Glow Tonic

Best face toners: Pixi Glow Tonic

Another cult product, Pixi's Glow Tonic contains glycolic acid to buff away dead skin cells while ginseng and aloe vera keep skin soothed and hydrated.

Shop Pixi Glow Tonic at lookfantastic, £18

buy now

Medik8 Press & Glow

Best face toners: Medik8 Press & Glow

Utilising the skin-penetrating benefits of PHAs, this clever formula exfoliates skin (but don't worry, aloe vera will soothe any irritation) while also protecting it against damaging free radicals, encouraging cell renewal for glowy skin and encouraging moisture retention.

Shop Medik8 Press & Glow at Cult Beauty, £25

buy now

Fresh Rose Deep Hydration Facial Toner

Best face toners: Fresh Rose Deep Hydration Facial Toner

Not only does this Fresh toner look gorgeous on your skincare shelf, it's packed with real rose petals that soothe and nourish skin. Plus, hyaluronic acid encourages moisture for a plumper complexion.

Shop Fresh Rose Deep Hydration Facial Toner at Cult Beauty, £21

buy now
Paula's Choice Skin Perfecting 2% BHA Liquid Exfoliant

Best face toners: Paula's Choice Skin Perfecting 2% BHA Liquid Exfoliant

A forever favourite amongst the Stylist beauty team, this clever salicylic acid toner works hard to reduce blemishes and blackheads while also boosting the skin's hydration levels.

Shop Paula's Choice Skin Perfecting 2% BHA Liquid Exfoliant at Cult Beauty, £10

buy now

Caudalie Vinopure Clear Skin Purifying Toner

Best face toners: Caudalie Vinopure Clear Skin Purifying Toner

Praised for its ability to balance combination skin types, this Caudalie toner contains salicylic acid to treat blemishes and grape polyphenols and rose water to soothe skin. Plus, the rose water and essential oils combine to create the dreamiest scent.

Shop Caudalie Vinopure Clear Skin Purifying Toner at Cult Beauty, £18

buy now

Ole Henriksen Glow2OH Dark Spot Toner

This cult toner is packed with glycolic acid to reduce dark spots and post-inflammatory pigmentation while also leaving you skin smoother. Plus, it has a refreshing lemon scent.

Shop Ole Henriksen Glow2OH Dark Spot Toner at Boots, £23

buy now

Fenty Skin Fat Water Pore-Refining Toner Serum

When Rihanna launched Fenty Skin with an initial three-product line-up, this two-in-one toner-serum was the star of the show. As well as working to smooth out skin texture, it also helps to control excess oil.

Shop Fenty Skin Fat Water Pore-Refining Toner Serum at Boots, £25

buy now

Kiehl's Ultra Facial Toner

Ideal for those prone to sensitivity, this Kiehl's toner contains emollients that keep skin hydrated and soothed, including squalane, apricot kernel oil, avocado oil and vitamin E.

Shop Kiehl's Ultra Facial Toner at Kiehl's, £18

buy now
Gallinée Prebiotic Face Vinegar

This cult toner contains a prebiotic called actibiome to calm and soothe irritated, stressed skin. It also contains postbiotics to protect skin against oxidative stress. Very clever.

Shop Gallinée Prebiotic Face Vinegar at lookfantastic, £19.55

buy now
You may also like
Exfoliating acids: how to add AHA's safely to your skincare routine
Main image: Getty
Source: Read Full Article