Jessie J suffers pregnancy loss after deciding 'to have a baby on my own'
Singer Jessie J revealed on Nov. 24 that she'd quietly been expecting a baby until learning this week that she'd lost the pregnancy."💔 Yesterday morning I was laughing with a friend saying 'seriously though how am I going to get through my gig in LA tomorrow night without telling the whole audience I am pregnant,'" Jessie, 33, shared on social media the day before Thanksgiving. "By yesterday afternoon I was dreading the thought of getting through the gig without breaking down…after going for my 3rd scan and being told there was no longer a heartbeat 💔," she continued in the caption. Jessie went on to say: "I feel like I have no control of my emotions …," but said she was sure she wanted to perform at her show, as planned. "Not because Im avoiding the grief or the process, but because I know singing tonight will help me," she explained. Before signing off, Jessie shared some backstory, telling followers: "I decided to have a baby on my own. Because it's all I've ever wanted and life is short …" The singer also acknowledged she was "still in shock" and struggling with extreme sadness. "But I know I am strong, and I know I will be ok," she wrote. "I also know millions of women all over the world have felt this pain and way worse. I feel connected to those of you I know and those of you I don't. It's the loneliest feeling in the world. So I will see you tonight LA. I may crack less jokes but my heart will be in the room."
RELATED: Celebs we've lost in 2021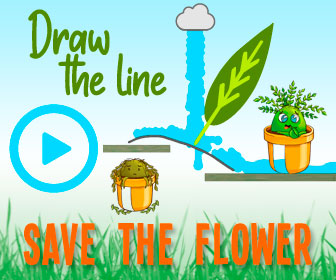 An $80 jump rope and more over-the-top options from the Kardashian-Jenner family's 2021 gift guide
Kourtney Kardashian's lifestyle website Poosh unveiled a 2021 Kardashian-Jenner family gift guide this week and it promises to satisfy everyone on your list — that is, if everyone you know is clamoring for a $500, self-watering plant-stand. Among the goodies the Kar-Jenner fam plans to dole out this year? Bride-to-be Kourtney is psyched to give all her friends and family members their own $518 "at-home sauna blanket," in honor of Kourt's affection fora good, old-fashioned "sauna detox," according to Poosh. Her mom, Kris Jenner, is opting for "the Farmstand" from Lettuce Grow for "friends, family and grandchildren," each of whom will purportedly get a (mostly) self-watering, self-fertilizing mini-tower in which they can grow their own plants, soil-free. (Somehow?) Khloe Kardashian is also aiming for the $500-per-person (per gift) mark, starting with a compact, $500 kitchen composter. Her sister, Kylie Jenner's offering dips into a lower price range, via the $250 LED Lightstim for Wrinkles wand. Kendall Jenner, meanwhile, recommends the $179 weighted blanket she says she'll give to loved ones to ease their anxiety. And last but not least, Kim Kardashian West is all gifting about an $80 jump rope in 2021.
RELATED: The net worth of every Kardashian-Jenner family member
Olivia Jade, Bella Giannulli defend their mom, Lori Loughlin
Lori Loughlin and Mossimo Giannulli's daughters, Olivia Jade and Bella Giannulli, are opening up about their parents' involvement in the college admissions scandal together, for the first time. On the latest edition of the podcast, "Conversations With Olivia Jade," the host, 22, and her sister, 23, reflect on the experience, recalling how their mom shouldered much of the blame for a scandal that extended way beyond their family to more than 30 parents. "I think just the hardest part of this entire thing was watching how horrible the media was to both you and Mom and actually knowing you guys and knowing Mom has the biggest heart," Bella told Olivia, according to ET. Olivia said she thinks their mom had it worse, though. "She really took this whole thing on her back, solely," Olivia said of the "Fuller House" alum. "There are a lot of people that were in this case and a lot of other parents and I do not know one other person's name." Later in the show, Bella recalled she "got dumped" by her boyfriend of a year just four days after Lori was implicated in the scandal. "It was hard because on top of being heartbroken, I was dealing with whatever it was that was going on with our lives," she said. Lori and Mossimo agreed in May 2020 to plead guilty to paying a $500,000 bribe to get Olivia and Bella into college as fake rowing recruits. They both went on to serve time behind bars followed by community service hours and pay large fines for their crimes.
RELATED: Celebs' kids, then and now
'Saved By the Bell' cast honors Dustin Diamond in Season 2 premiere
In the second season's premiere of the "Saved By the Bell" revival on Peacock, the show's original cast members honored their late friend and co-star, Dustin Diamond, who died of cancer in February at age 44. According to Entertainment Weekly, the show's writers and showrunner gave Elizabeth Berkley Lauren (Jessie Spano), Mario Lopez (A.C. Slater), Mark-Paul Gosselaar (Zach Morris), Tiffani Thiessen (Kelly Kapowski) and Lisa Turtle (Lark Voorhies) different options for how to approach their tribute. They settled on a scene where the whole crew catches up at Max's to rehash their favorite Screech stories while noshing on "Screech's Spaghetti Burgers," a new menu option named in his honor. "No one could have done that role but him — so incredibly well and with his comedic genius," said Elizabeth, who's also a producer on the show. "… It just was [about] striking a balance of honoring, reflecting, celebrating, and mourning together," she added.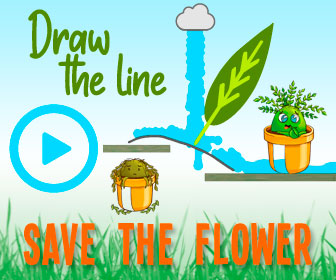 Grammys CEO defends Marilyn Manson, Louis C.K. nominations
The Recording Academy's CEO is defending its decision to allow recording artists who've been accused of sexual misconduct to be nominated for Grammy Awards in 2022. On Nov. 23, both Marilyn Manson and Louis C.K. earned nominations. Manson, who's facing multiple sexual abuse and assault lawsuits, was nominated twice for his work on Kanye West's "Donda," while C.K., who has admitted and apologized for various sexually inappropriate acts, is up for best comedy album for "Sincerely Louis C.K.," which includes banter about the misconduct scandal. "We won't restrict the people who can submit their material for consideration," Harvey Mason Jr. told the Wrap this week. "We won't look back at people's history, we won't look at their criminal record, we won't look at anything other than the legality within our rules of, is this recording for this work eligible based on date and other criteria. If it is, they can submit for consideration." He said that while anyone is invited to submit work, the same open rule doesn't necessarily apply to "our stages, our shows, our events, our red carpets," adding: "We'll take a look at anyone who is asking to be a part of that, asking to be in attendance, and we'll make our decisions at that point. But we're not going to be in the business of restricting people from submitting their work for our voters to decide on." Dave Chappelle, who came under fire for his comments about trans people in his Netflix special "The Closer," is also nominated.

Source: Read Full Article