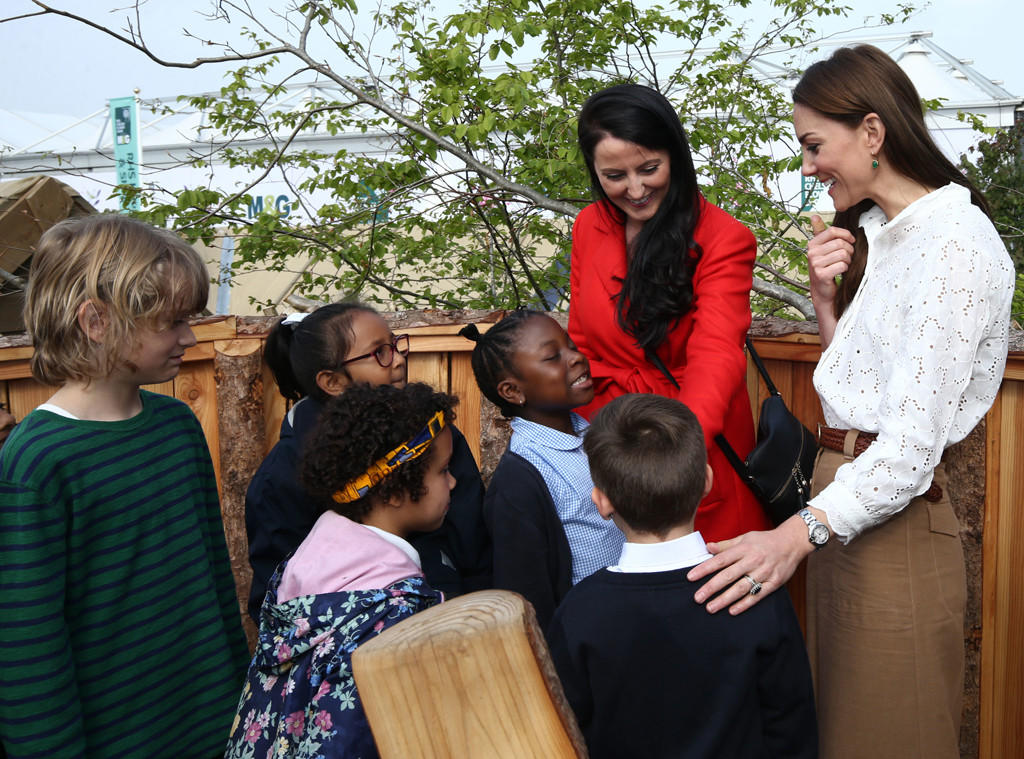 Yui Mok – WPA Pool/Getty Images
This visit required some comfy footwear.
In honor of Press Day for the upcoming Chelsea Flower Show on Tuesday, Duchess of Cambridge Kate Middleton stepped out in sneakers for a visit to her "RHS Back to Nature" garden, which she designed on behalf of the Royal Horticultural Society.
During the pubic engagement, Middleton spent some time with local schoolchildren at her garden as they enjoyed the surroundings while reed boat baking and marshmallow toasting. The mother of three is due to join Queen Elizabeth II and other royals later today at the flower show.
While the royal is a known gardening enthusiast, it was still a standout sight to see the duchess in sneakers on the ladder to her garden treehouse. Middleton opted for a white eyelet blouse by M.i.h Jeans, tan Massimo Dutti culottes and white Superga sneakers.
The chestnut, hazel and stag horn oak structure is said to be inspired by a nest and is meant to offer a retreat in the trees. A group of youngsters experienced the view firsthand as they stood at the top with the duchess.
Ahead of the garden's official debut, Kensington Palace previewed the project by sharing a handful of photos of Kate looking joyfully at home in the space, including on a rope swing.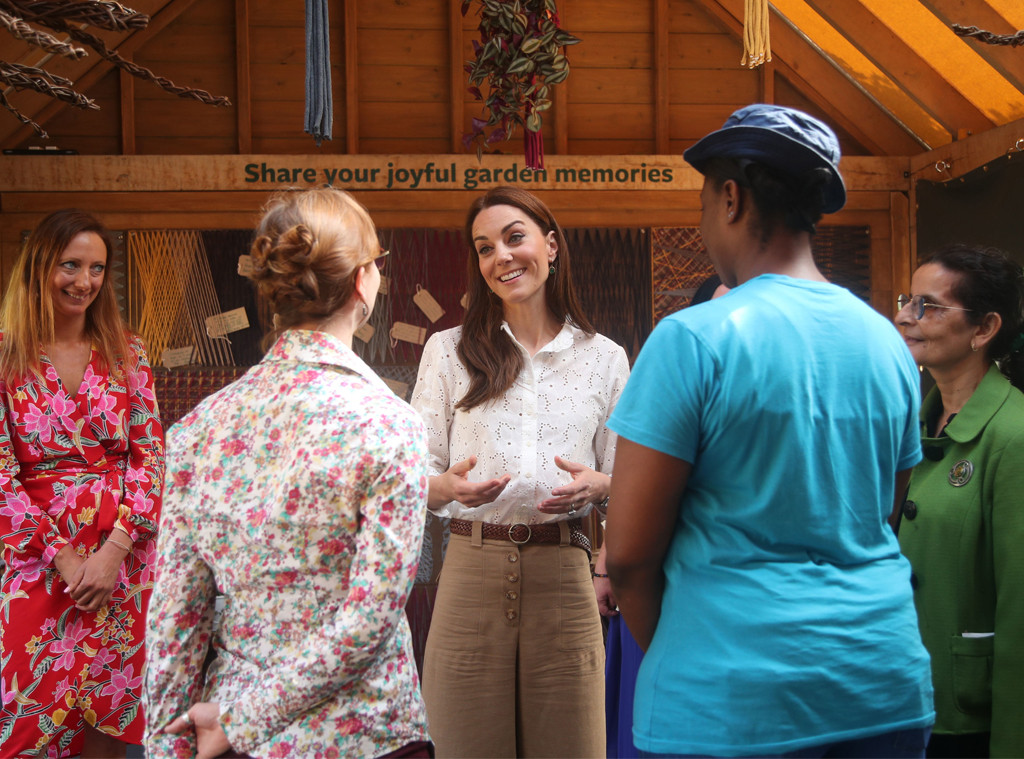 Yui Mok – WPA Pool/Getty Images
On Sunday, she, Prince Williamand their three children, Prince George, 5, Princess Charlotte, 4, and Prince Louis, 1, got a chance to play in the garden together—and the photos were expectedly adorable.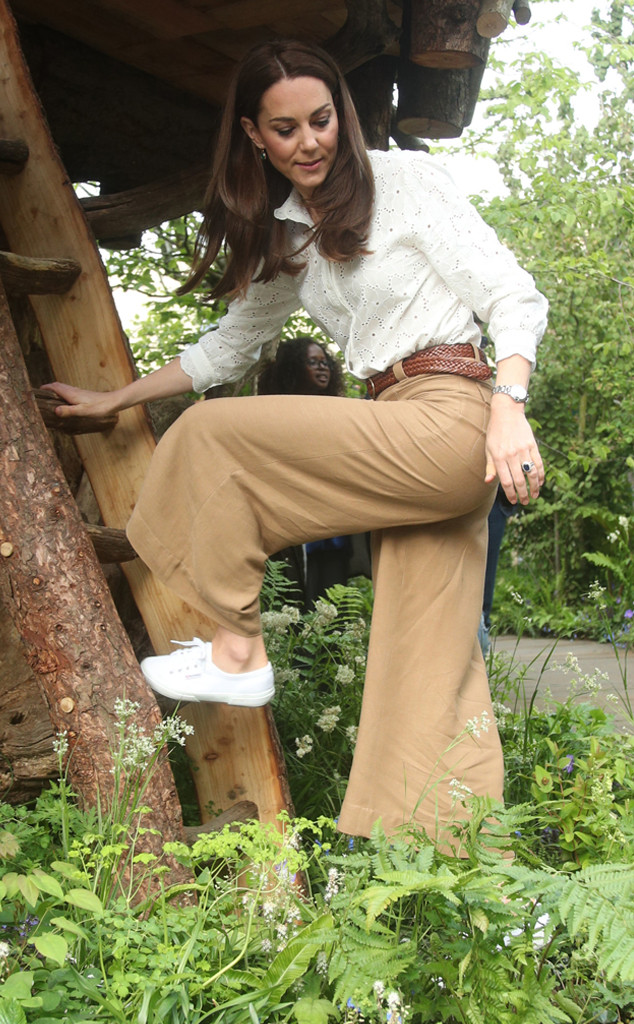 Yui Mok – WPA Pool/Getty Images
In remarks shared by Kensington Palace, the royal explained her thinking behind the project and the impact she hopes her garden has on its visitors.
"There's an amazing fact I learned recently was that 90 percent of our adult brains develop before the age of five," she said. "And really what a child experiences in those really early years directly affects how the brain develops and that's why I think it's so important that all of us, whether we're parents or carers or family members, really engage in quality time with children and babies from a really, really young age."
She continued, "I really feel that nature, being interactive outdoors has huge benefits on our physical and mental wellbeing, particularly for young kiddies. This is a natural, creative place for them to play and I really hope that this woodland that we have created in a huge collaboration here really inspires families and kids and communities in general to get outside, enjoy nature, enjoy the outdoors and really spend quality time together."
Source: Read Full Article