Luann de Lesseps & Garth Wakeford
The Real Housewives of New York City star confirmed in November that while she still considers herself single, she has begun dating Hamptons trainer Garth Wakeford. The reality star discussed her relationship status, and her foray into dating apps, during an appearance on the podcast Ex Appeal on Nov. 18.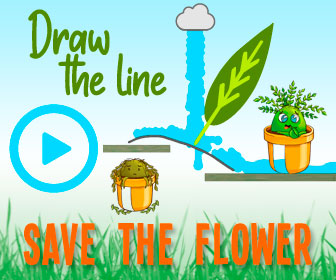 de Lesseps said she first met the 6-foot-6-inch South African athlete — a former rugby player — on a dating app. Her initial reaction to his profile, she said, was "Oh, he is too good to be true."
The pair then met up for coffee, with masks on, and Wakeford, 49, was just what she had hoped. "I said, 'Oh, my God! He's exactly what he looks like on the app.' He's tall, he's handsome, he looks like a Viking," de Lesseps, 55, recalled.
1

of

55
Teresa Giudice & Luis 'Louie' Ruelas
The Real Housewives of New Jersey star announced on Facebook she's "excited to reveal my new boyfriend," alongside a photo of the new couple cuddled up at a football game.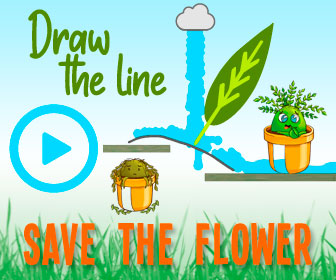 The mother of four is dating businessman Ruelas, a source confirmed to PEOPLE.
Another source added that "she is very happy, but taking things very slow."
Teresa, 48, linked to a Celebuzz article about her new relationship, which cited Page Six, who was the first to report.
According to his LinkedIn profile, Ruelas is the co-founder and EVP of Business Development at Digital Media Solutions, located in Clearwater, Florida.
Teresa split from ex-husband Joe Giudice in December 2019 after 20 years of marriage. The former couple, who finalized their divorce in September, share daughters Gia, 19, Milania, 14, Gabriella, 16, and Audriana, 11.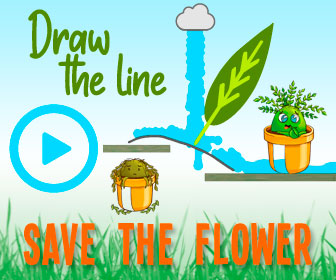 2

of

55
Garrett Yrigoyen & Alex Farrar
The Bachelorette alum appeared to make his relationship Instagram official with new love interest Farrar on Oct. 31. During a fall outing with the yoga instructor, Yrigoyen wrote, "🎃 Happy Halloween 💀 Picked up a special pumpkin at the patch 👻 #halloween." 
"Best pumpkin in all the land 🧡🧡," Farrar commented.
The post comes two months after Yrigoyen's ex-fiancée Becca Kuffrin confirmed their split. 
Kufrin, 30, appeared to react to Yrigoyen's potential new relationship, writing on her Instagram Story "Sunday lesson" as she posted the quote from We the Urban, "Be mindful of how you react to people when you feel disrespected."
3

of

55
Kaia Gerber & Jacob Elordi
https://www.instagram.com/p/CHEvRaXJopr
Kaia Gerber and Jacob Elordi are making their love Instagram official!
In photos shared on Nov. 1, the 19-year-old model seemingly confirmed her relationship with Elordi, 23, with a candid series of shots of the two dressed as Elvis and Priscilla Presley for Halloween.
Elordi and Gerber first became romantically linked in early September when they were spotted dining at the same restaurant, Nobu Malibu. Later that month, the couple were then seen holding hands as they made their way to dinner in New York City.
Since then, the couple continued to spark their romance rumors as they later went on to vacation in Los Cabos, Mexico, with Gerber's parents, Cindy Crawford and Rande Gerber later that month.
4

of

55
Adele & Skepta
The 32-year-old pop star has a new man in her life: rapper and fellow Brit Skepta, 38, a source close to Adele confirmed to PEOPLE in this week's issue.
In recent months "things have been heating up," the source said of the new couple. "They run in the same circles in London, and she's having fun."
Adele — who filed for divorce from husband Simon Konecki last September — and Skepta (real name Joseph Junior Adenuga) have been friends for years and share a deep connection over music, their shared home neighborhood of Tottenham, London, and being parents to young children, according to sources.
"Adele texts me all the time and keeps me in check," Skepta — who has a 2-year-old daughter, River, from a previous relationship — said in a 2016 interview with the Evening Standard. "She speaks to me about how things are going."
5

of

55
Kathryn Dennis & Chleb Ravenell
They're Instagram official! The Southern Charm star, 29, shared a cuddly photo of herself and Ravenell, 32, embracing on her feed.
"They've been dating a few months now," a source told PEOPLE of the couple back in July. "They have good chemistry together."
"He's met the kids and is good with them," added the source of Dennis' two children, Kensie, 6, and son Saint, 4, whom she shares with ex Thomas Ravenel. (Despite their very similar last names, he has no relation to Ravenell.)
According to his LinkedIn profile, Chleb currently works as a Product Specialist at Apple.
6

of

55
Lindsay Ell & Adam Roa
The country artist confirmed in an Instagram post on Oct. 22 that she's dating Adam Roa, an L.A.-based poet and artist. 
"Every moment spent with you makes me smile," she captioned a photo of Roa giving her a kiss.
The two have been spending time together over the last several months, both making trips between L.A. and Nashville. In early October, the pair also led a songwriting workshop together called Write from the Heart.
7

of

55
Reba McEntire & Rex Linn
The country legend revealed on Oct. 5 that she is dating CSI: Miami actor Rex Linn on her podcast Living & Learning. And, he's "special" and "a very sweetheart of a guy," she said.
"Getting back in the dating world for me is fun and exciting," she continued.
McEntire explained that she and Linn went on their first date in January, and since then have kept in touch virtually due to the pandemic. She described the year as "a lot of fun."
"It's good to have a person to talk to, laugh with, get into subjects about what's going on," she said. "Discussions about our past, our family, funny stories, him being an actor, me being an actress. And he's very into my music. I'm very into his career."
"It's just great getting to talk to somebody who I find very interesting, very funny, very smart and is interested in me, too," she added.
8

of

55
Chrissy Metz & Bradley Collins
https://www.instagram.com/p/CFuyZG7h-RC
https://www.instagram.com/p/CFuyZG7h-RC


https://www.instagram.com/p/CFuyZG7h-RC
It's #InstaOfficial! This Is Us Star Chrissy Metz introduced her boyfriend, Bradley Collins, to Instagram in honor of National Boyfriend Day.
"Happy #nationalboyfriendday to my dreamboat! Bradley, from the first moment I laid eyes on you I wanted and needed to know you," Metz captioned a series of four photos featuring the couple.
"Now I feel so lucky to love you. You can #Collinsmesmitten for sure! Thank you for being the absolute wonder that you are, I love you," the actress and singer said.
A few days prior to his debut on Metz's Instagram, Collins posted in celebration of her birthday. "Happy Birthday to my love, Chrissy. From our first date in May, you've had me #Metzmerized with love, laughter and kindness," he wrote on Instagram, along with a selfie of him and Metz. 
9

of

55
Katie Holmes & Emilio Vitolo Jr.
Katie Holmes and chef Emilio Vitolo Jr. have been taking their new relationship to the streets of N.Y.C. 
The new couple have been seen strolling around the city, showing PDA pretty often. A source told PEOPLE that the two have been talking almost nonstop.
"Emilio is very charming, flirty. It's easy to see how Katie fell for him," the source said. "She seems very into him. She keeps texting Emilio all day long and he loves it. He can't get enough of her attention."
10

of

55
Jordyn Woods & Karl-Anthony Towns
The model and NBA star made their official status known on Instagram on Sept. 26.
Woods, 23, posted a series of photos of herself and the Minnesota Timberwolves center, 24, getting cozy on a beach together.
In one photo, Woods wraps herself around Towns before the duo strikes a pose together in another. In the third and final picture, the pair snuggles up beside the ocean as they remain closely linked within each other's arms.
The couple matched for the beachside occasion, both wearing Versace swimwear, as Woods captioned her post, "I found you, then I found me."
Towns also shared a similar set of shots on his own Instagram account, where he captioned his post, "There are darknesses in life and there are lights, and you are one of the lights, the light of all lights 💫."
11

of

55
Rebel Wilson & Jacob Busch
Red hot red carpet couple coming through! 
Wilson and boyfriend Busch (whose family founded the brewing company Anheuser-Busch) made their red carpet debut at the Monte-Carlo Gala For Planetary Health in Monte-Carlo, Monaco on Sept. 24. Their black-tie moment came just hours after the actress made their relationship Instagram official earlier that day.
The new couple were introduced by a friend last year and fostered a romance while Wilson was in Australia and Busch stayed in L.A. during quarantine, PEOPLE has learned. The pair got serious after Wilson returned stateside and reunited with Busch in California.
"They are officially boyfriend and girlfriend," a source told PEOPLE on Sept. 24.
"He's a gentleman, has very old school manners and treats her well," adds the source. "He is also very health conscious and they've been motivating each other with their health journeys."
12

of

55
Halle Berry & Van Hunt
Halle Berry appears to have revealed her new romance!
The actress, 54, shared a cheeky photograph of herself on Instagram on Sept. 17, in which she wore a black T-shirt bearing the logo of singer Hunt along with an olive-colored pageboy cap.
"now ya know… ♥️🦶🏽," Berry wrote in the caption.
Berry included a foot emoji, which referenced an Instagram post she shared in July of her feet playing footsie with a new beau.
At the time, the actress wrote, "sunday,funday❤️," in the caption.
A rep for Berry did not immediately respond to PEOPLE's request for comment. Hunt had no comment.
13

of

55
Pamela Anderson & Dan Hayhurst
The actress is dating her security guard, Dan Hayhurst, seven months after splitting from her ex-husband Jon Peters. Anderson and Peters were married for just 12 days before separating.
A source told PEOPLE on Sept. 4 that Anderson and Hayhurst have "been together for a while."
"She's very happy," said the source. "And they've been together for the entire pandemic. She's super happy and he's been helping her fix up her home on Vancouver Island."
Anderson's new relationship comes months after she announced her split from Peters, a film producer, in February.
14

of

55
Camila Mendes & Grayson Vaughn
Mendes, 26, went Instagram official with Vaughan on Sept. 3, sharing a picture of the two of them embracing in front of a private jet. The pair were first linked in May 2020, but kept their relationship status under wraps. 
In the shot, the couple appear to be sharing a kiss with Vaughan's back turned toward the camera.
"that long distance kind of love," Mendes captioned the shot, tagging her beau's Instagram account. Vaughn is a 28-year-old model and photographer. 
15

of

55
Brad Pitt & Nicole Poturalski
The actor and the German model recently sparked new romance rumors after enjoying a romantic getaway to Château Miraval, the French estate and vineyard Pitt and ex-wife Angelina Jolie bought in 2011.
"They are spending some time together on vacation and are enjoying each other's company while traveling," a source told PEOPLE on Aug. 27. 
Pitt, 56, and Poturalski, 27, have known each other for at least a year, a separate source told PEOPLE on Sept. 2, and were first spotted together acting "very flirty" at an after party for the August 2019 Berlin premiere of his movie Once Upon a Time… in Hollywood. 
Since then, the pair have seen each other a handful of times in L.A. and France.
16

of

55
Trevor Noah & Minka Kelly
The Daily Show host and The Roommate star are dating, a source told PEOPLE on Sept. 1.
"They're very happy," the insider shared. "It's a very serious relationship."
The pair have not yet publicly confirmed their relationship. Reps for the couple couldn't be reached for comment.
17

of

55
Cara Santana & Shannon Leto
The actress-fashion blogger, 36, is dating the older brother of actor Jared Leto and drummer for rock band Thirty Seconds to Mars, a source confirmed to PEOPLE on Aug. 18.
Santana and the 48-year-old musician were seen kissing during an outing in Santa Monica, California in late August. The pair took a ride in a Jeep Rubicon before sharing a smooch behind the wheel, according to photos published by The Daily Mail.
Representatives for Santana and Leto did not immediately respond to PEOPLE's request for comment.
The sighting comes eight months after Santana parted ways with fiancé Jesse Metcalfe, whom she had been dating for more than 10 years before the split. Metcalfe, 41, is recently romantically linked to model Corin Jamie Lee Clark, according to a report by E! News.
Reps for Metcalfe and Clark did not immediately respond to PEOPLE's request for comment.
18

of

55
Tiffany Haddish & Common
The actress and comedian confirmed that she's dating rapper Common on Steve-O's podcast, Steve-O's Wild Ride, on July 30.
"I am in a relationship," Haddish, who shaved her head last month, said before confirming that Common was the lucky man.
"Yeah, we're twins now," she joked.
Haddish, who was self-isolating with Common and later attended a Black Lives matter protest with him in June, said that her new beau has been very complimentary about her new shaved head.
"I've been talking about cutting my hair for years … he said it was beautiful," she shared. "He's like, 'Wow, you did it man. You've got a lot of courage. You look so beautiful. I love it.' And I'm like, 'Ahh, put your head on my head.' "
After meeting on the set of the 2019 film The Kitchen, Haddish and Common "became friends," the actress said, but added that it "wasn't anything sexual or anything like that because my eyes were set on something else."
However, after the pair went on a virtual Bumble date, their relationship blossomed.
19

of

55
Simone Biles & Jonathan Owens
https://www.instagram.com/p/CDZdctwBdo4
"It's just us," the Olympian captioned a sweet photo slideshow on August 2 of herself and new boyfriend, football player Jonathan Owens.
The first pic shows Biles smiling and Owen standing behind her, while the second shows the two snuggling up to each other.
One day earlier, Biles also shared a short video of the Houston Texans safety on her Instagram Story, captioning the clip with a series of affectionate emojis. 
News of the new couple comes shortly after Biles confirmed her split from Stacey Ervin Jr. in July in a cover story for Vogue, explaining that the pair had called it quits in March after three years of dating — which fans had suspected for months, after noticing that he did not wish her a happy birthday.
20

of

55
Machine Gun Kelly & Megan Fox
Kelly and Fox have gone Instagram official!
The couple posed for a black and white mirror selfie which the rapper, whose real name is Colson Baker, shared on his Instagram account on July 28.
"Waited for eternity to find you again … 🔪💫❤️🔪," Kelly, 30, wrote in the caption.
The photo comes two months after the couple were first romantically linked in May, prompting Fox's estranged husband Brian Austin Green to confirm they separated late last year after 10 years of marriage.
Kelly and Fox first met on the set of the their upcoming movie, Midnight in the Switchgrass, which has recently resumed filming in Puerto Rico and is directed by movie producer Randall Emmett. 
During a joint interview on the Give Them Lala … With Randall podcast, hosted by Vanderpump Rules star Lala Kent and her fiancé Emmett, Fox shared that she felt an instant connection with Kelly once they began working together.
"I knew right away that he was what I call a twin flame," she said. "Instead of a soul mate, a twin flame is actually where a soul has ascended into a high enough level that it can be split into two different bodies at the same time. So we're actually two halves of the same soul, I think. And I said that to him almost immediately, because I felt it right away." 
21

of

55
Chris Soules & Victoria Fuller
The Bachelor stars have been together for four months and despite dating during a pandemic, they're managing just fine.
"We're really happy," Fuller told PEOPLE on July 21, opening up for the first time about her relationship with Soules, who was the star of The Bachelor's season 19 in 2015. "The last few months have been really special for us. We're enjoying each other!"
Fuller met former Bachelor Soules through mutual friend — and Soules' fellow Iowa native — Kelsey Weier, who competed with Fuller on Peter Weber's Bachelor season.
"She was like, 'I think he's single and he's very attractive, you should talk to him,' " recalled Fuller.
When the pair finally met in person in Soules' hometown of Arlington, Iowa, in early April, "I think we were both really nervous," said Fuller. "But it wasn't awkward. It felt really natural. And immediately, I was like, 'I really like him!' I felt a genuine connection. And Iowa is so quiet — we were able to just focus on each other and enjoy each other's company."
However, in September, Fuller revealed the two have split. Admitting that their relationship was "complicated," Fuller told Nick Viall on his Viall Files podcast, "I'm just living my life and he is an amazing man and he deserves somebody super awesome who's willing to like go to Iowa and live in Iowa and right now I'm just not there yet. Maybe I will be in a couple years."
22

of

55
Brian Austin Green & Tina Louise
Green is enjoying dating again after his recent split from his estranged wife Megan Fox.
The Beverly Hills, 90210 actor was seen hanging out with model Louise in late June when the two enjoyed a lunch outing at Sugar Taco in Los Angeles, a vegan restaurant, which she co-owns.
A source told PEOPLE, "Brian is dating and seems happy with Tina. He isn't seeing anyone else."
The relationship is "serious enough that he wants to only date her right now," said the source. "He is still obviously married though. He and Megan still have to figure out if they want to file for divorce or not."
About one month after their first date, a source told PEOPLE the pair were taking a break.
23

of

55
Andy King & Craig McBlain
https://www.instagram.com/p/CCq1yLeAUIM/Andy King/Instagram


https://www.instagram.com/p/CCq1yLeAUIM/Andy King/Instagram
https://www.instagram.com/p/CCq1yLeAUIM/Andy King/Instagram
Fyre Festival's famous event planner is in love! King, who rose to viral fame after his appearance in the 2019 Netflix documentary Fyre, introduced his new boyfriend on Instagram on July 15.
"It only took 58 years to find true love," King, 58, captioned a photo of the new couple, alongside a heart emoji and the hashtags "#neverstoplooking," "scotland," "usa" and "spreadlove."
McBlain is 26 years old and from Ayr, Scotland, according to his Instagram. The pair appear to have met last year at Ultra Music Festival in Miami, where McBlain posted a selfie with the party producer.
24

of

55
Skylar Astin & Lisa Stelly
https://www.instagram.com/p/CChGFY0B-q1
Skylar Astin and Lisa Stelly are officially an item! The pair confirmed their relationship with a PDA-filled photo posted on Stelly's Instagram page. The Fancy Sprinkles founder, 33, shared the photo of her and Astin kissing in the street in front of a starry night background.
Astin then clarified the news on his own page, sharing a photo of the pair in a pool alongside a screenshot of a report about their relationship captioned, "I am dating FOUNDER, ENTREPRENEUR, MOTHER, CCO, etc, Lisa Stelly." 
25

of

55
Phoebe Tonkin & Alex Greenwald
The Originals star went Instagram official with Phantom Planet frontman Alex Greenwald on June 20, confirming their romance by sharing a photo of the pair kissing through their respective face masks amid the ongoing coronavirus pandemic.
"wear yo masks!" Tonkin captioned her photo, along with an emoji of a black heart.
The Australian actress' comments section was quickly flooded with messages, with The Vampire Diaries costar Claire Holt responding to the shot, "😍."
26

of

55
Taylor Schilling & Emily Ritz
The Orange Is the New Black star seemingly confirmed that she's dating artist Ritz by re-posting a photo that Ritz shared of them together on her Instagram Story in late June.
"I couldn't be more proud to be by your side @TaylorSchilling Happy Pride!" Ritz wrote across the image, which shows herself and Schilling sharing a warm embrace while standing atop and overlook.
Schilling added several red heart emojis over the post.
A rep for Schilling did not immediately respond to PEOPLE's request for comment.
Ritz and Schilling met through mutual friends and began dating late last year, according to Just Jared.
27

of

55
Lil Wayne & Denise Bidot
The rapper is dating model Bidot, and they've made it Instagram official on June 15.
"Somehow in the middle of all the madness, something special happened. Us," Bidot wrote in the caption of her Instagram Story, alongside an emoji of a black heart.
Though Lil Wayne did not publicly respond to the post on his social media, Bidot appears to be the only person he is currently following on his Instagram account.
28

of

55
Chase Stokes & Madelyn Cline
The Outer Banks stars — whose play love interests John B and Sarah Cameron on the Netflix  series — are also an item in real life, Stokes confirmed on June 14.
The actor, 27, shared snaps from the couple's beach date on Instagram, writing, ""cats outta the bag."
The pair first sparked romance rumors in April, when Stokes told PEOPLE he was self-quarantining with Cline — as well as costars  Drew Starkey and Rudy Pankow.
29

of

55
Meghan King Edmonds & Christian Schauf
The former Real Housewives star has a new man in her life!
PEOPLE confirmed that King has been dating Schauf, a businessman from Park City, Utah. Reports of their relationship hit in late May, though a source close to the pair said their romance is still in its early stages.
"They met back in March through a mutual friend," the source said. "Things are still pretty new, but it's going very well so far."
Another insider added that the two had "instant chemistry" and "a lot in common."
"She just got out of a long relationship and has a lot on her plate," the insider said. "This has been a great break from that stress for her. It's nice to see her so happy and wish someone who appreciates her the way she should be."
King shares three kids (1-year-old twin boys Hart and Hayes and 3-year-old daughter Aspen) with estranged husband Jim Edmonds. She has yet to go Instagram official with her new boyfriend, though the two are currently together in Utah while Edmonds has his scheduled time with the kids.
Neither immediately responded to PEOPLE's request for comment, but PEOPLE's first source insists they likely won't go public right away. "She wants to keep things private, for now," the source said.
30

of

55
Yolanda Hadid & Joseph Jingoli
Hadid is loving life on the east coast with boyfriend Jingoli. 
In a recent interview with Bravo's The Daily Dish, the former Real Housewives of Beverly Hills star opened up about living full time on the East Coast — just a few miles away from Jingoli, who is the CEO of a construction and development company.
"I don't really want to talk too much about my private life, but yes, I have been in a relationship for 15 months and I'm very much in love with my boyfriend," said Hadid. 
The mom of three, who raises chickens, cattle, ponies and more on her farm, said that "what has connected us is probably horses and the farm life."
"We live 10 miles apart," she said. "So it's kind of perfect." 
31

of

55
Shep Rose & Taylor Ann Green
It's (Instagram) official — the Southern Charm star is off the market. Rose's new girlfriend took their romance public on May 17, sharing a photo of the pair cuddled up on Folly Beach in South Carolina.
"I guess the secret is out. P.s. Those bruises are from surfing…I promise," Green originally captioned the shot, before changing it to, "We're just promoting the hat 🤙🏽."
A source tells PEOPLE that Rose and Green "have been dating and spending a lot of time together" — but "haven't put a label" on their relationship.
32

of

55
Kristen Doute & Alex Menache
Messy hair, don't care! The Vanderpump Rules star made her relationship with new boyfriend Alex Menache Instagram official on May 16, sharing a selfie of the bathing suit-clad pair soaking up some sunshine together. 
"He wanted a photo with his hair done but this is my Instagram. 🥰," Doute teasingly captioned the shot.
Menache commented on the post, writing, "HEY🥰."
Doute shared another photo of the couple taking a social distancing walk together in coordinated tie-dye outfits later that day. "Pretty fly for tie dye. ✌🏽💙," the Bravo star joked. 
33

of

55
Ben Platt & Noah Galvin
The Politician actor and his Dear Evan Hansen successor are dating, Galvin revealed on May 11. 
"Ben and I are dating," Galvin nervously admitted on the latest episode of the Little Known Facts with Ilana Levine podcast. "I asked him this morning, I was like, are we allowed to talk about this? And he's like, 'Don't go into our nitty gritty, but yeah, people can know.' It's still relatively new."
34

of

55
Peter Weber & Kelley Flanagan
A source told PEOPLE on April 28 that Weber and Flanagan are dating and officially "are a couple."
Their new status, which was first reported by Us Weekly, comes after it was revealed that the pilot has been staying with the former Bachelor contestant in her Chicago apartment since last month amid the ongoing coronavirus (COVID-19) pandemic.
Weber explained how the living situation came about during an appearance on Nick Viall's podcast, The Viall Files.
"She's always been supportive of me," he said in early April, according to E! News. "Long story short, I wasn't working so I thought I'd go out there [to Chicago] and spend some time with her, take her mind off some [family] things. This was right when everything was starting to hit with the quarantine stuff … and it kind of just became a thing where we've always gotten along really well, and had really good chemistry. We just enjoy each other's company."
35

of

55
Duane Chapman & Francie Frane
Duane "Dog the Bounty Hunter" Chapman has a new girlfriend and isn't shy about letting the world know that he's in love.
In late April 2020, the Dog's Most Wanted star professed his love on Instagram for his new partner, Francie Frane, sharing that Frane has been able to put a smile on his face since losing his wife, Beth Chapman, almost 10 months ago.
"I scream & Cry Beth where are you why did you leave me then I look up & see you Francie & the pain turns to a smile I LOVE YOU WOMAN !!" Chapman captioned a solo shot of Frane.
Frane shared similar feelings for Duane on her own feed, posting a photo of a note she wrote that says, "You never know how strong you are until being strong is the only choice you have! So you cling to God & to His word with all your might because it's all you know to do. Then one day I looked up from the ashes and there you stood. Wow God!"
In the caption, Frane shared a line from "Isaiah 61:3" and addressed Chapman writing, "I love you!"
36

of

55
Jim Edmonds & Kortnie O'Connor
Jim Edmonds is in a new relationship, following his split from Meghan King Edmonds.
The retired baseball player confirmed on April 15 on Instagram that he is now with Kortnie O'Connor, posting a series of photos of the two of them working out.
"Jim and Kortnie are in a relationship and in quarantine together," his rep Steve Honig told PEOPLE, adding the two have been staying at Jim's massive St. Louis mansion for the past few weeks. "They are both doing well and exercising regularly in Jim's home gym."
O'Connor, who works in real estate, may seem familiar. Back in January, Edmonds' estranged wife Meghan King Edmonds identified O'Connor as a friend who once had a threesome with her and Jim.
37

of

55
Kate Beckinsale & Goody Grace
The Serendipity actress was first spotted holding hands with 23-year-old Canadian rocker Goody Grace on April 12 in Brentwood, California.
"She has been dating him since the beginning of the year," a source close to Beckinsale revealed to PEOPLE. "They have fun and Kate seems happy. His age is not an issue for her. It's just a number."
However, a source confirmed to PEOPLE that the couple split in October. "It's not a big deal for Kate," the source says. "It was great for Kate to have him around during the lockdown."
The source adds Grace "is young and has other priorities than her," and that Beckinsale "totally gets it."
38

of

55
Demi Lovato & Max Ehrich
The couple had a whirlwind ride, from coupling up at the start of the pandemic to making it official in a music video in May to getting engaged in July to calling it quits in September. Before their split, Lovato said that quarantining together "accelerated our relationship on a level that you can't really explain to people, but quarantine either makes or breaks the deal."
39

of

55
Ariana Grande & Dalton Gomez
The pop star has been privately dating Los Angeles real estate agent Dalton Gomez for about two months, a source told PEOPLE in March 2020.
A Southern California native, Gomez works as the buyer's agent for the luxury real estate company Aaron Kirkman Group, closing high-profile deals with A-list clients.
Gomez is believed to be the mystery man Grande was spotted kissing in a Northridge, California, bar in February; TMZ reported on the outing at the time and was the first to confirm Gomez as Grande's new man.
A second insider told PEOPLE the two are currently quarantining together at the singer's Los Angeles home amid the coronavirus pandemic.
40

of

55
Anna Camp & Michael Johnson
The Perfect Harmony actress made it Instagram official with her new boyfriend Johnson on March 23. 
"In the middle of nowhere with no one I'd rather be with 💫," Camp wrote, captioning a photo of the two smiling while hanging out in the desert of Joshua Tree, California.
"Getting out of town," she added on her Instagram Story, captioning the same photo.
Johnson is a drummer who made a name for himself in the music industry as a founding member of the New Beat Fund, a garage pop and west-coast punk band based out of Southern California. He's since parted ways with the group.
The pair have been away in Joshua Tree since March 20, according to the Camp's Instagram. They seem to be enjoying themselves too, Camp sharing snaps to her Instagram Story of a trip wine shopping as well as a shot of two "Quarantini" drinks.
41

of

55
Ben Affleck & Ana de Armas
The pair have been making headlines with their daily PDA-packed outings since returning from a romantic trip to Costa Rica and de Armas' native Cuba in March. The couple have been in self-quarantine together in Los Angeles since their return.
"They seem to have a great time together," a source told PEOPLE of the loved-up actors. "They order delivery food and groceries and only leave the house for walks around the neighborhood with their dogs. Ben looks incredible happy. They are flirty and goofy. Ana always has a huge smile around him."
A source previously told PEOPLE the duo had an "instant connection" while filming their upcoming thriller Deep Water last winter.
"They had great chemistry right from the start," the source said of Affleck and de Armas, who play a couple in the movie from Fatal Attraction director Adrian Lyne.
42

of

55
Nicolas Cage & Riko Shibata 
The actor has been seen taking new girlfriend Shibata all around N.Y.C. in early March. 
Once the couple made it to the city, they were spotted at the American Museum of Natural History. The pair also enjoyed dinner and a movie, visiting the legendary hangout spot, the Rainbow Room, before heading to The Marriott Marquis. Then on March 5, the two were seen taking a romantic horse carriage ride around Central Park. 
Their outings come a week after Cage, 56, and Shibata, 26, were first photographed together in New Orleans. The two visited the actor's pyramid tomb in one of the city's St. Louis 1, New Orleans' oldest cemetery. They were seen holding hands after the visit and hopping into a waiting car.
This is the actor's first relationship since his public split from Erika Koike after a 4-day marriage in March 2019. He was granted a divorce two months later in May.
43

of

55
Georgina Chapman & Adrien Brody
The fashion designer has moved on from her marriage to Harvey Weinstein, and is now dating Oscar winner Adrien Brody, PEOPLE confirmed on Feb. 26. The two were linked last fall by several reports.
This is Chapman's first relationship since her split from Weinstein, who was convicted on two counts of rape and sexual assault on Monday, Feb. 24.
Weinstein and Chapman, who share two young kids, married in 2007 and reached a divorce settlement in January 2018. Weinstein paid Chapman a divorce agreement worth roughly $15 to $20 million, a source told PEOPLE in 2018. Chapman also got primary custody of their two children.
Chapman announced she was leaving Weinstein in October 2017, saying in a statement obtained by PEOPLE at the time, "My heart breaks for all the women who have suffered tremendous pain because of these unforgivable actions."
"I have chosen to leave my husband," she said. "Caring for my young children is my first priority and I ask the media for privacy at this time."
44

of

55
Lady Gaga & Michael Polansky
Looks like Lady Gaga's got a good romance on her hands!
The pop star and her new beau were spotted leaving Hard Rock Stadium in Miami together after the Super Bowl on Feb. 2.
The pair were first seen packing on the PDA in photos on New Year's Eve, and Gaga sanctioned their relationship as Instagram official on Feb. 3 with a photo of her and the Park Group CEO embracing on a yacht. 
"We had so much fun in Miami. Love to all my little monsters and fans, you're the best! ❤️," she captioned her post.
45

of

55
Roger Mathews & Danielle Miele
Jersey Shore star Jenni "JWoww" Farley's ex-husband has a new girlfriend. TMZ reported that the father of two is now dating New Jersey hairstylist Miele.
According to the outlet, Mathews and Miele met at a concert in New Jersey in May and began dating shortly after. Though they've kept their relationship out of the spotlight, Miele has reportedly spent time with Mathews' children, Meilani and Greyson, but has not met Mathews' ex.
PEOPLE is out to Mathews' rep for comment.
This marks Mathews' first relationship since his split from Farley in September 2018.
46

of

55
Jessie J & Channing Tatum
After spending a month apart, the two are back together, a source confirmed to PEOPLE on Jan. 22.
A source told E! that having time apart brought them back together.
"They took a few weeks apart but ultimately decided they really care about each other," the source told the outlet.
Tatum and Jessie were first linked together in October 2018 and then split just over a year later.
"There wasn't any drama. They just decided to part ways and are still good friends," a source told PEOPLE previously of their split.
However, the pair split again in April … only to seemingly reconcile again later in the month.
47

of

55
Pete Jonas & Avril Lavigne
The pop star is dating musician Pete Jonas, PEOPLE confirmed.
The couple arrived together at famed music executive Clive Davis's annual pre-Grammy gala on Jan. 25 at the Beverly Hilton hotel in Beverly Hills, California, where they posed for photographs. At the star-studded soirée, Lavigne wore a black dress with long, scalloped sleeves and carried a matching purse; Jonas wore a mint-green suit with a '70s-style shirt.
Jonas is a part of the alt-rock act Jagwar Twin. Neither Lavigne nor Jonas has commented on the relationship or how they met; however, Jagwar Twin opened for Lavigne on her Head Above Water World Tour last fall.
Lavigne was most recently linked to Phillip Sarofim, 34, the son of a Texas billionaire. PEOPLE confirmed in November that the pair had broke up after less than two years of dating.
48

of

55
Kendall Jenner & Ben Simmons
Days after the on-again-off-again couple were spotted spending time together in N.Y.C., a source confirmed to PEOPLE that Jenner and Simmons are back together.
"Kendall always liked Ben," the source said. "They always have the best time together. They are dating and seem happy for now. They have both had a lot of time to see each other."
While the two are giving things another try, the insider said the two factors that can get in the way of their relationship are Jenner's hectic modeling career and Simmons' demanding NBA schedule.
"As soon as they get busy with their careers, it kind of fizzles out," the source added. "But for now, everything is great."
In the midst of the coronavirus pandemic, it was unclear if Simmons and Jenner were still on.
49

of

55
Liam Hemsworth & Gabriella Brooks
The new couple was seen enjoying their time together on the beach in Byron Bay, Australia in late January. Hemsworth and Brooks showed plenty of PDA as they shared kisses while laying out on the sand.
The two have been spending more time together ever since they were spotted with Hemsworth's family. The actor was photographed introducing the model to his parents, Craig and Leonie Hemsworth, in December while in Byron Bay.
Hemsworth's new relationship comes after he filed for divorce from ex-wife Miley Cyrus in August after seven months of marriage. Cyrus has also moved on since their break up with singer Cody Simpson.
50

of

55
Josie Canseco & Logan Paul
The 23-year-old model was seen holding hands with the YouTuber while out at the Rose Bowl Flea Market in Pasadena, California, in January. TMZ reports that Canseco and Paul recently started dating after years of running in the same circles in Los Angeles.
PEOPLE is out to their reps for comment.
The new romance comes after Canseco split from Brody Jenner last October after three months of dating, and Paul split from Agents of S.H.I.E.L.D. actress Chloe Bennet in 2018.
51

of

55
Thom Evans & Nicole Scherzinger
The singer made her red carpet debut with her Scottish rugby player beau at the 21st annual Warner Bros. and InStyle Golden Globes afterparty in Beverly Hills on Jan. 5
The two first sparked dating rumors after Evans appeared on the celebrity version of The X Factor U.K. last year, which Scherzinger judges. Although the two haven't publicly confirmed their new romance, Scherzinger's Instagram post with their couple's pic seems to be her way of letting the world know that they're an item.
Scherzinger most recently dated Bulgarian tennis player Grigor Dimitrov from 2016 to early 2019. In 2015, she split from Formula One racing driver Lewis Hamilton after a seven-year on-and-off relationship.
52

of

55
Bill Hader & Rachel Bilson
The actors caused a buzz when they made their new romance awards show official at the Golden Globes on Jan. 5. The two held hands and posed for photos as they made their way down the red carpet.
The public outing comes just weeks after Hader and Bilson were spotted grabbing coffee together in his hometown of Tulsa, Oklahoma, in December.
The pair previously starred together in the 2013 romantic comedy The To Do List. Maggie Carey, the film's director, was married to Hader from 2006 to 2018. They share three daughters: Hayley Clementine, 5, Harper, 7, and Hannah Kathryn, 10.
Meanwhile, Bilson split from actor Hayden Christensen in 2017 after nearly a decade together. The exes share 5-year-old daughter Briar Rose.
The pair quietly split in July.
53

of

55
Michelle Williams & Thomas Kail
Another new couple made their official awards show outing together at the Golden Globes: soon-to-be parents Williams and Hamilton director Kail. The actress looked stunning in a one-shoulder peach-colored Louis Vuitton gown, which kept her baby bump under wraps.
The couple welcomed their baby together sometime in the summer.
The pair confirmed their newly engaged status and baby news to PEOPLE on Dec. 30. A source added that Williams' teen daughter Matilda, whom she shares with the late actor Heath Ledger, played matchmaker.
54

of

55
Paris Hilton & Carter Reum
After breaking off her engagement to Chris Zylka in 2018, Hilton moved on with entrepreneur Reum. The two were spotted dancing and sharing a kiss at the Warner Bros. & InStyle party following the Golden Globes.
A source confirmed to PEOPLE that Reum is Hilton's boyfriend, adding, "They are dating and happy."
A longtime friend of the Hilton family, Reum is an author and entrepreneur known for co-founding the liquor brand VEEV Spirits alongside his brother, Courtney Reum. Together, they were listed in Inc. Magazine's 500 fasting-growing private companies in America.
55

of

55

Source: Read Full Article