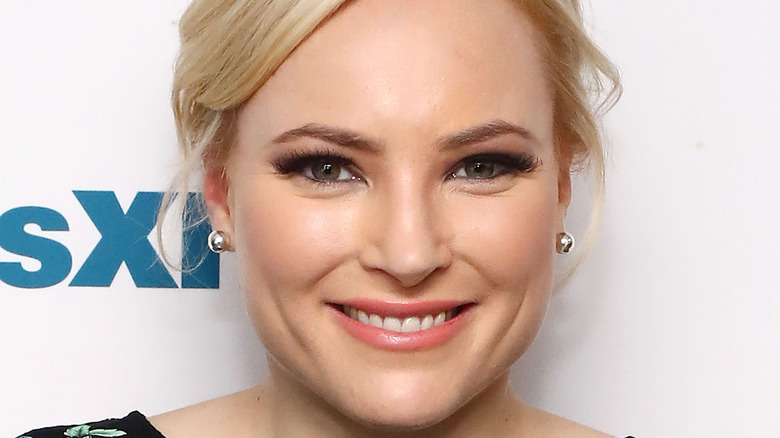 On August 2, Kathy Griffin announced that she'd been diagnosed with lung cancer and would be undergoing major surgery. "I've got to tell you guys something. I have cancer," she wrote in a text image shared on her social media accounts. "I'm about to go into surgery to have half of my left lung removed. Yes, I have lung cancer even though I've never smoked! The doctors are very optimistic as it is stage one and contained to my left lung. Hopefully no chemo or radiation after this and I should have normal function with my breathing. I should be up and running around as usual in a month or less."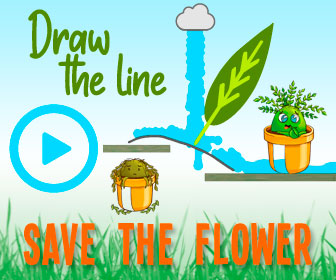 The post continued, "It's been a helluva 4 years, trying to get back to work, making you guys laugh and entertaining you, but I'm gonna be just fine. Of course I am fully vaccinated for Covid. The consequences for being unvaccinated would have been even more serious. Please stay up to date on your medical check ups. It'll save your life." 
The ladies of "The View" discussed Griffin's news and viewers were shocked to see Meghan McCain, who is in her final days on the show, blast the comedienne amid her health news.
Meghan showed very little sympathy and her reasoning was peculiar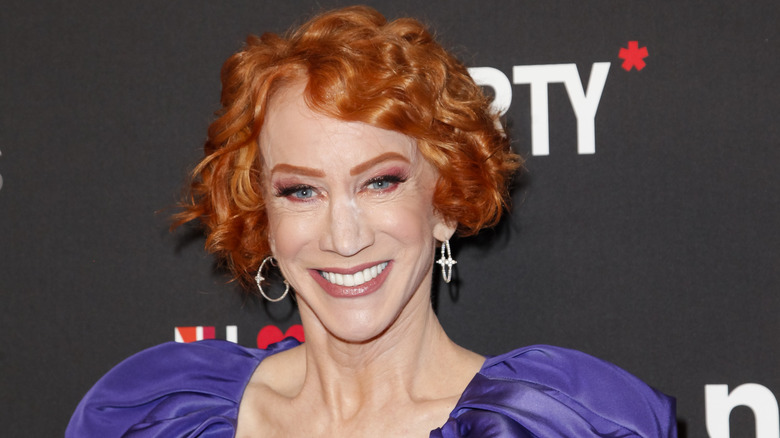 Meghan McCain began her portion of the commentary by showing a small bit of empathy for Kathy Griffin. "I just want to say it's terrible and very scary to be diagnosed with cancer," McCain began (per Decider). "It's very tragic to hear of her having an opioid addiction. Both things have hit my family very hard, and it's just horrific to go through as someone who's a bystander, let alone going through it yourself."
"My heart goes out to her in that way, and I hope for a very speedy recovery," she continued before airing her grievances against Griffin. She wouldn't agree with co-hosts Sunny Hostin and Sara Haines discussion of "cancel culture" and its impact on Griffin's career in recent years. Instead, she brought up the controversial Griffin photo featuring what appeared to be the head of then-President Donald Trump that led to the backlash against her.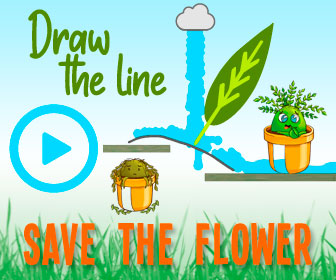 "It's so graphic that we can't actually show it on the show," McCain said. "I just wonder if this show would have the same reaction if a conservative host or conservative comedian had held up a head of Vice President Harris, President Obama, President Biden."
Meghan also held a grudge on a friend's behalf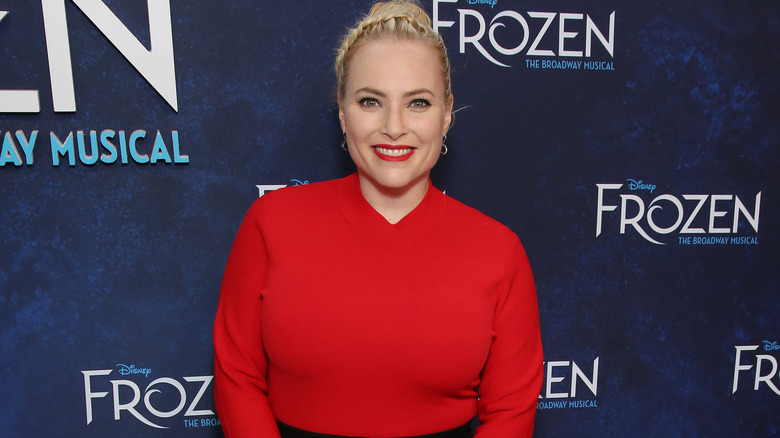 Meghan McCain proceeded to bring up comments Kathy Griffin made about Clay Aiken over a decade ago. Before Aiken announced he was gay, Griffin would refer to him as "Gayken" in her stand-up act. "My issue with Kathy Griffin is — I'm gonna name drop — Clay Aiken is one of my closest friends in the entire world. He's ostensibly my brother. She made very, very, very cruel and homophobic jokes about him before he was out of the closet," McCain recalled (per Radar Online). 
"I think he's lucky he didn't become an opioid addict, given the degree of bullying that happened to him when he was still struggling to come out of the closet," she added. McCain also called for an apology to Aiken. "I would love to hear an apology, if she's doing this kind of soul-searching, for what could've happened with my good friend. I don't like her, I'm never going to like her for all the jokes she made about Clay. And I don't like her because I don't like seeing severed heads of anyone, any place, because it reminds me of what ISIS does to our soldiers."
Whoopi seemed as confused as everyone else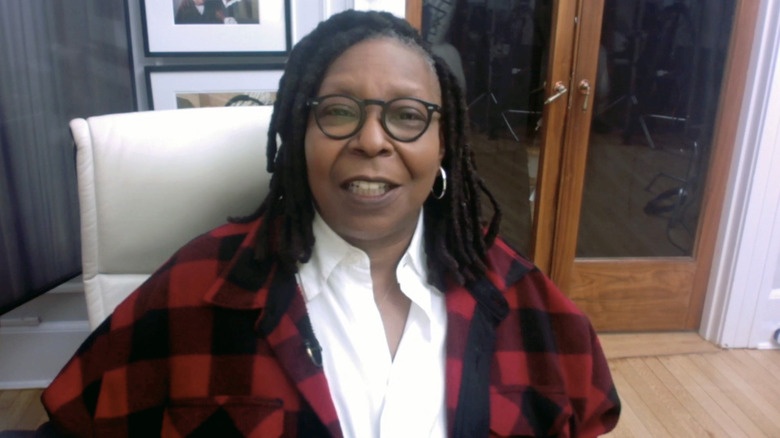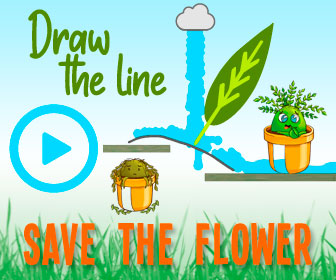 Whoopi Goldberg was willing to admit that the photo was a bit much, but she still seemed baffled by Meghan McCain's other comments. "For me, I think it was a really bad misstep," she explained, (per Decider). "I disagree with you, Meghan, because I think had anyone seen that image of a severed head of someone — wouldn't matter who it was, left or right — I think the response we had initially was, 'This was a bad joke.'" 
Goldberg added, "I love Kathy Griffin. As a person, I don't want anyone to go through this. I'm sorry she went through this." Viewers reacted strongly online to McCain's comments. "Seriously @MeghanMcCain we really didn't need a full blown explanation of why you don't like @kathygriffin," one viewer tweeted. "A simple 'I wish her well' would be sufficient. This kind of stuff is why you won't be missed on @TheView."
"Why are you like this @MeghanMcCain? Kathy is having part of her lung removed TODAY due to stage 1 lung cancer & this is what you say?" another viewer tweeted. "How about either wish @kathygriffinwell or don't say anything at all? Have you no decency AT ALL? Never mind, I know the answer. You have NONE."
Source: Read Full Article