Kanye West and Kim Kardashian live an insanely glamorous life. As of one the wealthiest couples in the entire world, the pair brings new meaning to the phrase "power couple." From Kanye's fashion line and music catalogue to Kim's television deals and cosmetics business, the dynamic duo is raking in some serious cash. In 2020, Forbes placed Kanye on their "World's Billionaires" list, and his other half isn't far behind, earning $4.5 per season for Keeping Up with the Kardashians (KUWTK) alone.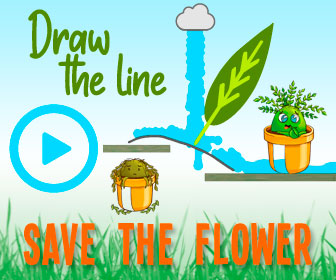 While Kanye's wealth is self-made, Kim comes from reality television royalty. However, they both had to work their way to the top after humble beginnings. Kim Kardashian had a surprising job before KUWTK, and Kanye famously abandoned his higher education to pursue music, inspiring his album College Dropout.
Since tying the knot in 2014, Kim and Kanye welcomed four children, and the couple spares no expense when it comes to spoiling their family. From renting out private islands to hiring a staff that includes a chef, a bodyguard, and a makeup artist, the pair aren't shy when it comes to spending their money. Here's the truth about Kanye West and Kim Kardashian's insanely glamorous life.
Kanye West and Kim Kardashian live in a $60 million dollar home
In 2014, after the birth of North West, Kanye West and Kim Kardashian found the perfect home for their growing family. "We passed by this incredibly extravagant house while strolling through the neighborhood," Kim told Architectural Digest. Located in Hidden Hills, California (the same neighborhood as Kim's mother, Kris Jenner), the house cost $20 million (via E! News). However, according to a tweet from Kris, Kim Kardashian's house is worth $60 million. 
Kimye finally moved into the swanky pad in 2017, after spending years renovating it (via Us Weekly). In 2018, West took to Twitter to show off photos of the not-so-humble abode in a since-deleted tweet (via People), and Kim wasn't pleased. In fact, she tweeted, "We had a rule not to show our home on social media!"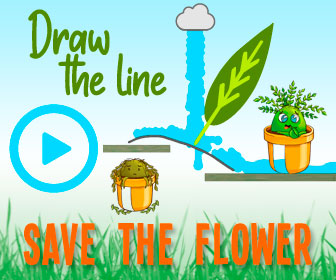 The insanely glamorous, 8-bedroom estate sits on 3.5 acres and has two pools, a theater, eight fireplaces, a basketball court, two spas, and a vineyard (via People). Per the Daily Mail, the master suite has its own gym, steam room, sauna, and patio. As for Kim's closet, it has four tiers and is stacked with designer bags and shoes.
Kanye West and Kim Kardashian always sit courtside
When it comes time to watch their beloved hometown basketball team, the Los Angeles Lakers, Kanye West and Kim Kardashian only sit courtside. They're so close that once Kim literally stood up on the court to try and distract Tristan Thompson of the opposing team (the Cleveland Cavaliers), who happens to be her sister, Khloé Kardashian's, ex (via the Page Six). 
In 2020, Kimye sat courtside for the NBA All-Star Game, where Kobe Bryant was honored (via Entertainment Tonight). To pay his respects, Kanye tweeted, "We're praying for your family and appreciate the life you've lived and all the inspiration you gave." 
Of course, being in the spotlight doesn't always have its perks. It was at that game where the duo was shown on the Jumbotron, and as evidenced by Kim's Instagram video, she went in for a kiss, but Kanye kept his eyes on the game.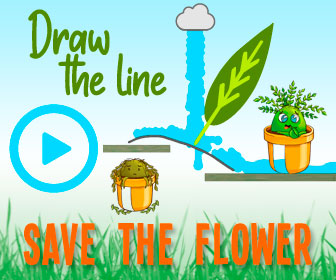 Although they're in on all the action at the Staples Center, if they choose to watch from the comfort of their insanely glamorous home, Kanye's got that covered; the 100-foot screen television that he watches games on went viral after he posted it on Twitter.
Kanye West and Kim Kardashian have three nannies
As for raising their four children, North, Saint, Chicago and Psalm West, Kim Kardashian and Kanye West don't do it alone. In fact, after their fourth child was born, they hired three new nannies (via Radar Online). Although she's reportedly "overwhelmed," with her brood, a source told the outlet that Kim isn't opposed to growing her family. "Kim's sisters think she's gotten herself in way over her head with four kids and cannot believe that she's already ready to add another one to the mix," they said.
It comes as no surprise that Kim, along with her sisters, doesn't like to publicize the fact that they have help behind the scenes. This is apparent on KUWTK since nannies, or any of their employees for that matter, are never shown on screen (via Refinery 29).
Kim once raised eyebrows when she was spotted eating at a Miami restaurant with her nanny and North seated at a separate table (via Page Six). Sources told the paper that the distance was due to the fact that a videographer was filming Kim and she didn't want her child in the shot.
Kanye West is worth $1 billion and Kim Kardashian is worth $900 million
According to Forbes, Kanye West is worth $1 billion, and a big reason he's amassed so much wealth is his lucrative streetwear fashion brand, Yeezy. According to Bloomberg, the sneaker side of the business alone is valued at $3 billion. In addition, Kanye owns $81 million in real estate and $21 million in land, and his music catalogue is worth $90 million (via The Guardian).
As for the other half of the insanely glamorous Kardashian-West empire, Kim Kardashian increased her net worth significantly after she sold a stake in her cosmetic company for $200 million. KKW Beauty, which sells Kim's favorite self care items, is valued at $1 billion, which made her worth $900 million, according to Forbes. Another major chunk of change comes from her role on KUWTK. In 2017, Variety reported that the family signed a contract to film through 2020 that amounts to "below $100 million." The clan divides their earnings equally, according to Kris Jenner. On The Ellen Show, she stated, "Everybody gets paid pretty much equally, because we all film a lot and we all work hard."
Kim Kardashian's engagement ring from Kayne West cost millions
When it came time to pop the question, a very smitten Kanye West spared no expense. He got down on one knee with a 15-carat diamond sparkler said to be worth $2 million (via Vogue). As for the setting of the insanely glamorous occasion, he rented out the baseball stadium AT&T Park in San Francisco and hired a 90-piece orchestra. The $3.3 million proposal was also filmed for a future big reveal on KUWTK (via Jezebel).
In 2016, Kanye gave Kim Kardashian an upgrade, gifting her with a 20-carat ring that cost $4.5 million (via HuffPost). In an interview with Andy Cohen (via Us Weekly), Kim revealed that her doting husband presented her with the diamond after clinching a lucrative business deal with Adidas. "So I was sleeping and he woke me up in the middle of the night and said, 'Babe, babe! I got you something from Adidas,'" she said of the surprise bauble. Soon after that interview, however, that ring was actually stolen after a robbery in Paris where Kim was gagged and handcuffed (via TMZ).
At Kanye West and Kim Kardashian's wedding, they shuttled their guests in private jets
Kim Kardashian and Kanye West tied the knot in 2014, in an insanely glamorous ceremony fit for royalty in Florence, Italy. The pair said, "I Do" in an ancient fortress atop a hill with sweeping views of the iconic city. The bride wore a custom Givenchy Haute Couture lace gown which cost $500,000 (via the Daily Mail). Their exclusive guest list read like a who's who of the entertainment industry with A-listers like John Legend, Chrissy Teigen, and Serena Williams in attendance (via HuffPost). Guests were flown in private jets to travel between the rehearsal dinner the night before in France to the actual wedding day in Italy (via Brides).
As for the soundtrack to their special day, the world's biggest stars were called in for the occasion. Famed Italian opera singer Andrea Bocelli sang as Kim walked down the aisle (via E! News). And her favorite song, Lana Del Rey's "Young and Beautiful" was performed by the singer herself at the pre-wedding party held in Versailles (via HuffPost). As for the total price, the lavish event cost a grand total of $2.8 million.
Kanye West and Kim Kardashian hang out at the White House
During the presidency of Donald Trump, Kim Kardashian and Kanye West welcomed into the White House. In 2018, Kanye was a guest at the Oval Office, speaking on topics such as the 13th Amendment, the criminal justice system, and mental health. 
Kanye also had his sights set on running the country, and joined the 2020 presidential race. On Election Day, he tweeted, "Today I am voting for the first time in my life for the President of the United States, and it's for someone I truly trust…me." 60,000 people voted for Kanye West nationally, and he's already planning a comeback for the 2024 election (via Variety). 
As for the potential future First Lady, Kim has also made a name for herself in the White House. The reality star-turned-activist is passionate about criminal justice reform. In 2019, she made a speech there in an effort to promote former prisoners returning to the workforce (via the Daily Mail). She also traveled to the White House a second time to meet with women prisoners who were granted clemency, tweeting a photo of herself posing with the group.
To celebrate their birthdays, Kanye West and Kim Kardashian rent out private islands
Kimye pull out all the stops to celebrate their birthdays. For Kanye West's 40th, in 2017, the couple rented out an island in the Bahamas for their family and friends (via Vogue). They spent four days at Baker's Bay Golf & Ocean Club, which boasts with pink-sand beaches and a golf course. This insanely glamorous mini vacation, which included flying guests out on private planes, cost the couple a staggering $440,000 (via E! News).
In 2020, when it came time for Kim Kardashian to celebrate the big 4-0, the couple rented another private island, this time in Tahiti (via Page Six). The birthday girl took to Instagram to announce her $1 million plans. "After two weeks of multiple health screens and asking everyone to quarantine, I surprised my closest inner circle with a trip to a private island where we could pretend things were normal," she captioned a photo of herself surrounded by her siblings. 
However, Kim Kardashian's birthday party had people seeing red. When news broke of the unnecessary trip during a pandemic, a Twitter storm erupted, slamming the privileged reality star for throwing the bash.
Kanye West and Kim Kardashian have a garage full of 20 luxury cars
With an insanely glamorous garage full of 20 luxury cars, Kim Kardashian and Kanye West choose which one to take out based on the occasion. For example, to make an entrance at Paris Fashion Week, Kimye showed up in a Porsche Panamera. To get to the Cannes Film Festival, Kanye drove his $1.7 million dollar Mercedes, one of only 75 made (via HuffPost).
Additionally, one of Kanye's cars, a custom-made Maybach 57, was featured in his music video for "Otis." In the video, the $1 million dollar car appeared to be set on fire, but the act was for charity, with proceeds going to Save the Children (via MSN).
Although all of Kanye's cars are noteworthy, there's one that holds a special place in his heart. In 2002, before he was a household name, he left a recording studio and got into an accident with his Lexus (via Spin), landing him in the hospital with a fractured jaw. It was this accident that inspired Kanye to write "Through the Wire," which he recorded with his jaw still wired shut, and it became his first hit single.
Kanye West and Kim Kardashian spent close to a million on gold-plated toilets
After purchasing their insanely glamorous dollar abode in 2014, Kanye West and Kim Kardashian spent an additional $20 million on custom renovations. To make their vision of a dream home a reality, they hired famed designer Axel Vervoordt to add his expertise to the massive — and costly — project (via House & Home). In an interview with Vogue in 2019, the flashy pair opened the doors to their home, and gave a tour of their "minimal monastery," as Kim fondly referred to it.
Kimye's home is so blinged-out that even their toilet bowls are plated in gold! The Daily Mail reported that the ornate bathroom accessories set them back $750,000. They also splurged on other unnecessary details, like a Swarovski crystal-encrusted refrigerator (via Insider). To ensure they get their beauty sleep, they also shelled out $750,000 on six luxury beds from the same company that supplies them for London's swanky Savoy Hotel. The high-end creations take hundreds of hours to create from a mix of cashmere, lamb's wool, and horse hair. Talk about plenty of peaceful slumbers for the Kardashian-West gang!
Kim Kardashian and Kanye West's over-the-top beauty regimes come with hefty price tags
It takes a lot of time and money to achieve Kim Kardashian's flawless look. Her daily hair and makeup routine takes two hours, and includes more than 40 products and 50 steps (via Racked). Kim's longtime makeup artist Mario Dedivanovic refers to her as his "muse," and his Instagram page is filled with pictures of him at work with the insanely glamorous reality star. The duo also collaborate on makeup tutorials for the loyal followers of Kim's YouTube channel.
Well known in the industry for touching up the faces of A-Listers, Dedivanovic also works for Chrissy Teigen, Priyanka Chopra and Ariana Grande, who's undergone a stunning transformation (via Page Six), and charges from $2,000 to $3,500 for a day of work (via the Los Angeles Times). As for the price tag of Kim's makeover, the products and the tools it requires cost a total of $1,700 (via Redbook). 
As for Kanye West's primping, he also goes all out. To complete his look, he actually had a set of diamond teeth put into his mouth which cost roughly $2,000 per tooth (via Yahoo!).
When it comes to their staff, Kanye West and Kim Kardashian make unusual demands
Kim Kardashian's former executive assistant, who is now COO of Kardashian West Brands, dished to Refinery29 about her work. When she started, Stephanie Shepherd's responsibilities included doing Kim's scheduling and laundry, booking travel, and putting North's stroller together. As Kim expanded her insanely glamorous empire, she also increased her staff, which now includes a personal assistant, a house assistant, and an executive assistant. "Everyone who works for the Kardashian family is part of this little tribe," Shepherd told Refinery29. "We get each other Christmas presents, we take care of all the kids like they're our own kids."
Unfortunately, when it comes to being a boss, Kanye West doesn't have a great reputation. His former bodyguard, Steve Stanulis, did an interview with the Mirror in which he detailed Kanye's demands. "When we got into the elevator Kanye just stood there with his arms folded and said, 'Aren't you going to press the button?'" he revealed. Additionally, Stanulis was also asked to wear black as patterns distract Kanye. After just two weeks on the job, Stanulis claimed he was fired for speaking to Kim, which was forbidden.
For Christmas, Kanye West tried to gift Kim Kardashian a $14 million-dollar Miami condo
Kanye West is known to shower his lady love with insanely glamorous gifts — like a second engagement ring — which some might call excessive. So it comes as no surprise that when Santa comes to town, Kanye finds the most luxurious present for his better half.
Namely, in 2018, Kanye purchased a $14 million, 18-floor condo on Miami Beach as a Christmas present for Kim Kardashian (via Business Insider). When he surprised her, paparazzi captured the pair kissing on its balcony. However, once the photos were released, Kim decided condo life didn't offer enough privacy for their family; Kanye backed out on the deal, losing a big wad of cash (via E).
Kim is not the only one who gives insanely glamorous gifts during the holidays. In 2019, Kanye gave North West a jacket that was once owned by Michael Jackson (via USA Today). "North is a really big Michael Jackson fan, and we knew she would love this," Kim gushed on her Instagram story about the iconic piece, which Kanye scored at an auction.
Kanye West and Kim Kardashian's kitchen includes a walk-in refrigerator and frozen yogurt machine
In 2020, Kim Kardashian gave her close to millions of Instagram fans a glimpse into her insanely glamorous, state-of-the-art (via Entertainment Tonight). The family enjoys over-the-top amenities such as their own frozen yogurt machine, with jars full of toppings at arm's reach. Each of her four children drinks a different kind of milk, and each type is always stocked and readily available for the clan. The highlight of the attention-grabbing kitchen tour, which was buzzed about on social media, was definitely the walk-in refrigerator filled with fresh organic produce. 
It's hard to imagine that Kim actually spends much time in her kitchen, given the fact that she has her own personal chef (via Us Weekly). In the video, Kim gave a shout-out to Chef Marina Cunningham, and showed off the plant-based tacos she'd just whipped up for dinner. In 2020, Kim revealed her eating habits on Twitter, declaring, "I eat mostly plant based. No meat anymore." According to BET, she also stated that her children are doing the plant-based diet as well, except North West, who is a pescatarian. 
Source: Read Full Article