Tamron Hall — who's undergone a stunning transformation — made history as the first Black woman to ever be an anchor on Today (via Essence). So when she disappeared from our television screens in 2017, it had everybody all over the Internet talking. What in the world had happened to her? "I had no idea that I would wake up to me trending on social media with people responding to my departure," Hall admitted to Parade. "I never imagined the outpouring that started that day, that continued, that sustained me for two years."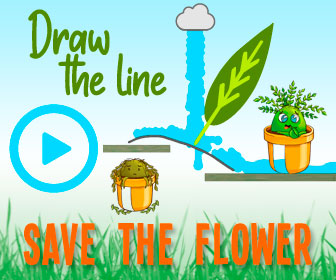 While the journalist stayed out of the spotlight and away from television for the next two years, she stayed pretty busy. What exactly had Hall been up to? "Livin' my best life," she told a fan on Twitter.
Now, Hall is back in the spotlight and on our television screens once again as the host of her own show, aptly titled Tamron Hall. Ever since, she's opened up to her studio audience — known as her "Tam Fam" — and a lot more has come to light about those mysterious two years of her life. Here's what really happened to Tamron Hall.
Tamron Hall had no farewell episode on Today
When fans turned on their televisions to Today in February 2017, it was a surprise not to see Tamron Hall on their screens. After all, she'd been there every morning for three years. "Our good friend Tamron Hall has decided to leave NBC News," her co-host Al Roker acknowledged, and the team left it at that. There was no farewell episode, no final goodbye, no nothing. The successful morning show practically made it seem as if Hall had never even existed, which is when the rumors began swirling.
Today ended up releasing a public statement, explaining that Hall's contract was up. However, they announced this one day late, after she had already left the network. "Tamron Hall will be leaving NBC News and MSNBC when her contract expires this month," the statement read (via Deadline). "Yesterday was her last day as an anchor on both networks."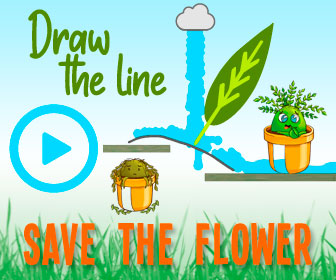 Between her abrupt end to the sudden surprise statement from the show, it had many people assuming that Hall had left on bad terms.
Tamron Hall was quickly replaced by Megyn Kelly
It became pretty clear pretty quickly that Tamron Hall was being replaced on Today. By the end of 2017, journalist Megyn Kelly had her very own hour on the famous morning show — exactly when Hall's hour used to be. "Megyn's success or not, I already knew they made the wrong choice when I left the door," Hall later told Variety, and she wasn't going to stand for it.  
Hall wasn't the only one who was outraged by suddenly being scrubbed from NBC: the National Association of Black Journalists was backing her up as well. "Recent reports that Hall and Roker will be replaced by former Fox News anchor Megyn Kelly are being seen by industry professionals as whitewashing," the association released in a statement. The group then requested to meet with the network. In the end, NBC insisted that they had offered another position to Hall, which she had declined (via BET).
Today wanted Tamron Hall to stay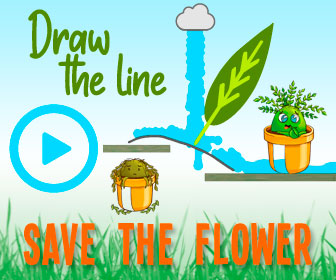 Today execs may have said that they wanted her to stay, but Tamron Hall told Strahan, Sara, & Keke, "I got fired." Rumors were circulating that Hall was offered a lower position on the team, but she refused to take it. "I didn't want to watch as my profile was being shrunk down to nothing when I know that I have a unique perspective and voice in this business," she later explained to USA Today.
The morning show even said in a statement that they "hoped that she would decide to stay," and that they were "disappointed that she has chosen to leave." However, it's still never been clear what new position the network had offered her. All Hall has said is that her other offers were "insulting" (via Deadline).
According to a source that spoke to People, Hall was offered millions of dollars to stay at NBC, but she still decided to bounce. "The staff is hurt and bewildered, and thinks once again Tamron has put herself above the team," the insider reportedly said. However, Hall seemed to know there were bigger and better things out there for her.
Even after Megyn Kelly was later fired, Tamron Hall wasn't waiting around to return to Today
Unfortunately, Tamron Hall's replacement didn't end up lasting long at Today, either. Megan Kelly Today was part of the morning show for only one year before it was cancelled (via The Guardian). The network wanted nothing to do with her after a comment she made on the show about blackface. "Next week, the 9 a.m. hour will be hosted by other Today co-anchors," NBC announced in a statement. They had fired the famous journalist (via Rolling Stone).
While this seemed like the ideal time for Hall to reprise her role on morning television, she wasn't waiting around to return to Today. "I wasn't going to wait for someone else to not work out when I could be figuring out a way for me to work out," she later explained to USA Today. "I didn't want Megyn Kelly to see me lurking in the hallway." It was her time to take over television on her own terms, as Tamron Hall was planning her own daytime TV comeback.
Since Tamron Hall was no longer the woman from Today, she had to establish a new identity
While Tamron Hall walked away from Today on her own terms, it wasn't an easy decision for her to make. "I was heartbroken," she told USA Today. She had covered for her co-anchors on multiple occasions and was even hosting a second show on the network. She had dedicated her life to NBC — it was her dream job, after all. Now, she was left feeling like she wasn't enough after being fired from her hour long slot. "I had to look myself in the mirror and say, 'but am I still Tamron' if there's no name beneath my card, if it doesn't say a show," she confessed in an interview with Deadline. "And I decided I'm still Tamron."
With over 25 years in the business, Hall had another plan for herself. She wasn't about to give up so easily quite yet. "You've got to keep going," she told The Hollywood Reporter.
Tamron Hall reportedly wanted to be Kelly Ripa's co-host
With her deal done at NBC, a spot at ABC opened up for Tamron Hall just in time. A few months after she left Today in 2017, Michael Strahan left Live with Kelly, and Kelly Ripa — who's undergone a stunning transformation — was looking for a new co-host.
Rumors began swirling all over social media when Hall was spotted having lunch with a network executive. "He was encouraging her to join Kelly," a source reportedly told Page Six. However, when Hall's team was asked to comment on Live with Kelly, they declined to comment. Reporter Ryan Seacrest ended up being chosen for the job, and Hall was left searching for her new starring role on television.
While Hall never got the chance to co-host with Ripa, she has been on the show plenty of other times. Funny enough, she even got the chance to sit beside Seacrest while Ripa was out of office one day in August 2019.
Tamron Hall had her own talk show lined up
After her time at Today came to an end, Tamron Hall knew she was capable of starring on any kind of show — and she was bound and determined to make it happen. Quickly after leaving NBC in 2017, she signed a deal with the Weinstein Company to create her very own place on television — the Tamron Hall Show. "I woke up to this tremendous outpouring of support and people who were rooting for me, and I want to make them proud," she told Parade of her new venture.
However, Hall's talk show came to a complete halt only a few months later when news broke about allegations of Harvey Weinstein's rampant sexual abuse and harassment. Though no harm was luckily done to Hall, Weinstein was the one who was supposed to be producing her show. Hall was horrified by his actions and walked away from the deal by the end of 2017 (via HuffPost). She then stayed away from television for the next two years. "It was important for me to take a break," she shared.
Tamron Hall met her husband while away from television
Tamron Hall had always been busy concentrating on her high-demand career, so love seemed to take a backseat. She had been engaged before, but was afraid to tie the knot. "I have an incredible phobia of divorce," she once told People. Little did she know, the love of her life had been walking in and out of her life for the past four years.
Music executive Steven Greener kept running into Hall in the strangest places. It got to the point where she jokes that he was stalking her. He had hit on her multiple times, but she never seemed to take a hint. "My husband is in music management, so I thought he was trying to represent me," Hall explained on Live with Kelly and Ryan. "I was like, 'I can't sing!'"
Shortly after she left Today in 2017, Hall was sitting at a pool in Los Angeles when Greener happened to stop by. He asked her out for pizza, and even mentioned marrying her right then and there. "And we moved in together, like, three weeks later," Hall continued. He's now her husband!
Tamron Hall had a top secret pregnancy
While she was away from television, Tamron Hall was trying to become a mom too. She and her husband Steven Greener had been through IVF, and it didn't seem to be working. "Just like with my job search during that time, there were so many frustrations," she told People. "I'm putting in the work, I'm taking care of my mind and my body and I'm being rejected." The couple eventually decided that they would adopt a child. However, the universe seemed to have other plans.
At the end of 2018, Hall and her husband got a surprising phone call. "When I got the call from the nurse that we were [pregnant], it was unbelievable, surreal," she told Parade. Since she was 48 years old and had a pregnancy that was considered high-risk, she kept her pregnancy top secret from the public.
Once she was 32 weeks along, however, Hall felt comfortable sharing the news on Instagram, so her fans — the "Tam Fam" — finally knew what she'd been up to. Debuting her adorable baby bump, she wrote "it's clear a daytime talk show isn't the only thing I've been trying to produce!"
Tamron Hall finally landed her own talk show
Two years after leaving Today, Tamron Hall finally had her own show to star in. Tamron Hall was picked up by ABC and Walt Disney Television, and her season premiere hit television screens across the country in September 2019.
For Hall, it was all about inspiring audiences "when you're down on your luck, as I've been and all of us have been," she told Windy City Live. Instead of all celebrity guests, she aspired to host everyday people on her set. It was all about bringing people together. In fact, she wanted the audience as close to her as possible, something she never had while she was shooting live on Today. "I like that interaction," she told USA Today.  
Hall had clearly learned a lot during her two year leave from television. "I hope you'll see somebody who's hosting a show that's a lot more like you than you think," she told ABC 10 News.
Other television shows came calling for Tamron Hall
When Tamron Hall began hosting her own show on ABC, she was invited to guest star on their longest running soap opera in history, too. In September 2019, Hall appeared on an episode of General Hospital, playing a character that she knew all too well. "I played myself," she explained on her talk show. Other television shows wanted this journalist just as much. After two years away from television, Hall seemed to be in high demand.
While acting seemed way out of her realm, Hall was also asked to appear on a runway. She became a guest judge during season 7 of Project Runway All Stars. Hall said of one of the contestants, "I realized the risk he took," but it seemed like she wasn't scared of tackling any new opportunities that came her way now either. In addition to a journalist, she was now being seen as a fashionista by fans.  
Funny enough, Hall seemed to be the only one who wasn't seeing it — literally. "I never watch myself on TV," Hall admitted to her talk show audience.
Tamron Hall won an Emmy Award
Obviously, fans were enjoying seeing Tamron Hall on their televisions once again. So much so, in fact, that the first year of her talk show earned her a daytime Emmy Award for Outstanding Informative Talk Show Host in 2020.
Since Hall wasn't able to accept her award in person, she instead decided to go to Instagram to share her "virtual acceptance speech" with her fans, AKA the "Tam Fam." While many other winners usually look red carpet ready in a gown and makeup, Hall was rockin' a robe and makeup-less look. "My mom said I shouldn't look like this," she admitted before jumping up and down in excitement, but she was sitting at home when she'd gotten the call that changed her life.  
Hall's eponymous talk show was two whole years in the making, and it finally seemed like her time to truly shine away from Today had arrived. "Thank you for keeping me in the game!" she wrote.
Tamron Hall will be on TV for years to come
In October 2020, Tamron Hall was out of breath as she announced she had big news to share with her studio audience. "No, I am not pregnant," she joked. Instead, Hall's talk show was being renewed all the way through 2022. After two years away from television, she isn't going anywhere anytime soon. Hall and her eponymous talk show are on top of the world!
When Tamron Hall first premiered, it made its way into the top five syndicated shows on television. Since its second season, Hall's show has had an average 1.2 million viewers tuning into their televisions each day. "To get a show renewed this early into a season — we've only had 30 days of shows — is incredible," she gushed. "So thank you."
It was in the midst of the coronavirus pandemic that the show was given the green light to go into season 3 at ABC, too, so it was a pleasant surprise, to say the least. During a time when many other television shows were struggling to make it on air, "I'm just so grateful," she said to her audience.
Looking back, Tamron Hall is thankful she left Today
While leaving Today was initially tough, looking back, Tamron Hall is now glad she decided to do it. "That loss set me up for, yes, a dream job but also my baby, my husband, my family," she told People. She would have never had any of that without taking time away from TV.
Hall was truly horrified walking out of Rockefeller Center the day she was let go from NBC. She was confused and lost, not knowing what was coming next. She had to pick herself back up from the brutal realization that she was being replaced and pave her own way back into television. Now, she has something even better.  
At Today, Hall wasn't able to interact with an audience. Now, Tamron Hall allows her "to be where I love to hang out most," she said. "Which is with people." Her talk show is a way for her to help others pick themselves back up in their own difficult situations too. "You have no idea that something better is right there," she said. "You've just got to persevere."
Source: Read Full Article