Ready to get reacquainted with the cast of Ally McBeal? Lucky for you, we have the Cage & Fish lawyers on retainer!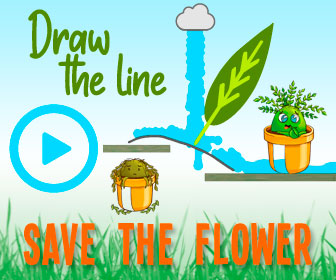 Hitting Fox in 1997, Ally McBeal followed the show's eponymous lawyer, played by Calista Flockhart, as she joins the Boston law firm Cage & Fish at the invitation of a law school classmate, only to find out she'll be practicing alongside her ex-boyfriend… and, later, his wife. Sure enough, the litigators' love lives got just as much play as their legal cases on the show, and under the stress of a complicated work-life balance, Ally was prone to frequent daydreams and hallucinations. (Remember Dancing Baby?)
The legal comedy-drama, created by Boston Legal and Big Little Lies mastermind David E. Kelley, boasted a ton of big names on its call sheet over its five-season run. And in the years since the show's 2002 finale, many of the Ally McBeal stars have only gotten more famous, especially the Marvel-ous Robert Downey Jr. Here are updates on 15 of those Ally alums.
Ally McBeal's Calista Flockhart returned to TV in a super TV show
After playing lovelorn lawyer Ally McBeal in the Fox dramedy — and picking up a Golden Globe Award in the process — Calista Flockhart starred in the ABC ensemble drama Brothers & Sisters, in which she played Kitty Walker across all five seasons from 2006 to 2011. The actress later graced the first season of the CBS-turned-CW superhero show Supergirl, playing Cat Grant, a media company CEO and the boss of Kara Danvers (aka Supergirl, played by Melissa Benoist). "At the core of it, she's just a busy, strong, unapologetic boss who has to get the job done," Flockhart said of the character in a 2015 interview with DC Comics. "And she does not tolerate fools at all. She just won't. She gets impatient with them."
Flockhart also said that she took the job because Supergirl would inspire young viewers, and she recalled seeing friends' daughters dress up like Supergirl for Halloween. "I thought that, for me, it's absolutely the reason," she said. "It makes me really happy."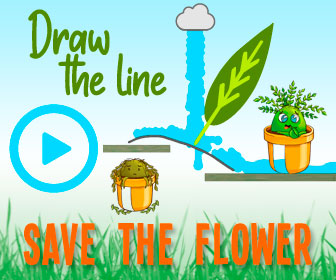 Off-screen, Flockhart wed Harrison Ford in 2010 after meeting the Star Wars and Indiana Jones actor at the 2002 Golden Globe Awards, according to People. The magazine also reported that Ford is a father figure to Flockhart's son, Liam, whom she adopted in 2001.
Greg Germann entered a Grey's Anatomy love triangle
Greg Germann, who played Ally's colleague and law school classmate Richard Fish, went on to enjoy a successful acting career after Ally McBeal, enjoying parts in House of Lies, Once Upon a Time, and Friends From College. He later joined the cast of Grey's Anatomy, making his debut as neurosurgeon Dr. Tom Koracick in the show's 14th season. By Season 17, Koracick had gotten caught up in a love triangle with fellow Grey Sloan Memorial doctors Teddy Altman (Kim Raver) and Owen Hunt (Kevin McKidd), and he had come down with a serious case of COVID-19. 
In an episode of the YouTube talk show Stars in the House, Germann reflected on Grey's Anatomy's relevance during the global pandemic. "It's kind of one of the reasons you become an actor — you know, you want to express what's going on in your life," he said. "And this show, even without COVID, gives us an opportunity to do that. But this moment, it's expanded exponentially."
Jane Krakowski went from Ally McBeal to 30 Rock to Dickinson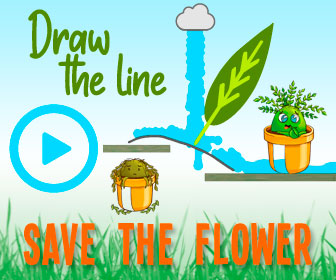 Jane Krakowski has worked steadily since her days as office assistant Elaine Vassal on Ally McBeal. Perhaps most notably, the actress starred opposite Tina Fey and Tracy Morgan on 30 Rock, playing Jenna Maroney on the NBC comedy. "I look back and it chokes me up a little bit," Krakowski told The Independent in 2019, reflecting on her time on the Emmy-winning show. "I was so lucky to get in with those people, and I think it's really molded my comic persona in the business. Which I don't think was the same prior to getting 30 Rock."
Krakowski then re-teamed with Fey for the Netflix comedy Unbreakable Kimmy Schmidt, playing the helpless socialite Jacqueline White. And in 2019, she started starring as Emily Norcross Dickinson, mother of poet Emily Dickinson (played by Hailee Steinfeld), in the Apple TV+ comedy Dickinson. In her Independent interview, Krakowski said she assumed Dickinson was a drama until she cracked open the first script and found characters twerking. "I was like — This is amazing, I need to find out more," she recalled.
Vonda Shepard is still performing… and reminiscing about Ally McBeal
Vonda Shepard played herself on Ally McBeal, performing at the lawyers' favorite bar. These days, the singer-songwriter is still bringing her music to the masses, having planned a 2021 U.K. tour. Shepard has also released multiple albums since the end of Ally, including 2008's From the Sun and 2015's Rookie, according to her Discogs profile.
In a 2018 Q&A with Music in SF, Shepard said that she got her Ally McBeal gig because she was friends with creator David E. Kelly… and because she fortuitously invited him to a show just as he was looking to cast a singer on the series. "Ally McBeal was an incredible gift to me, at a time when I had been dropped from Warner Bros., was struggling financially, still had a tremendous amount of energy for music and writing/playing," she told the site. "It was much more than just a good career move — it gave me new life."
Peter MacNicol played a "black hole" of a character on Veep
Years after winning an Outstanding Supporting Actor in a Comedy Series Emmy Award for his performance as oddball senior partner John Cage on Ally McBeal, Peter MacNicol got another Emmy nomination for his guest-starring turn as acerbic uncle Jeff Kane on the HBO comedy Veep. Unfortunately, the Television Academy rescinded his 2016 Emmy nomination because a seconds-long glimpse of him in one episode pushed him over the limit for the guest-starring role threshold, according to the Los Angeles Times. But he took home a win in 2019.
In a 2019 Gold Derby interview, MacNicol explained how he had mere moments in his makeup chair on Veep to learn his character's elaborate insults, many of which were last-minute additions to the script. "It was like living in a black hole," he said. "I was a black hole as the character, and the lines were a black hole because they were so packed with expletives, and nothing was logical … It was the actor's nightmare every time up."
MacNicol's other television roles in the years since Ally have included recurring roles on Grey's Anatomy and All Rise, as well as starring roles on 24, Numb3rs, and CSI: Cyber.
Ally McBeal star Lisa Nicole Carson bravely shared her mental health story
Lisa Nicole Carson hasn't acted on screen since playing Ally's roommate Renee Raddick on Ally McBeal, aside from a 2012 episode of Harry's Law and the 2017 miniseries The New Edition Story. And the former ER actress revealed why in a 2015 Essence interview: She's been dealing with bipolar disorder.
As Carson explained, an ER producer noticed that Carson was showing possible signs of bipolar disorder, but the actress didn't give his comment much thought until she had a self-described "breakdown" in a New York City hotel during her Ally McBeal days. She ended up getting hospitalized for a few weeks, and a psychiatrist diagnosed her with the disorder. After she was discharged from the hospital, she went back to work on Ally McBeal, but she was soon written off the show.
After spending time in New York City, Carson returned to Hollywood and started auditioning again, and she told Essence that medicine, prayer, and her dog helped her get through the hard times. "I'm tackling the myth that African-American women have to be pillars of strength," she added. "We have the right to fall. We have the right not to always have our s**t together. We just have to take our mental health as seriously as we do the physical."
Portia de Rossi is standing with her wife, Ellen DeGeneres
Portia de Rossi went from one beloved comedy to another: After playing lawyer Nelle Porter on Ally McBeal, she joined the cast of the Fox-turned-Netflix sitcom Arrested Development, playing Lindsay Bluth Fünke. Later, she had starring roles in the ABC comedy Better Off Ted and in the ABC political thriller Scandal.
De Rossi married Ellen DeGeneres in 2008, and she told Instagram followers in 2020 that she was standing by the talk show host amid allegations that The Ellen DeGeneres Show was a toxic workplace (via BuzzFeed News). De Rossi, who launched the art company General Public, reflected on her marriage to DeGeneres in a 2021 People cover story. "We've grown together as a couple, and we really consider each other and put our relationship first," she said. "I can't imagine spending time with anyone but her." The actress added, "She is the kindest, most generous, most loving, loyal, trustworthy person I have ever known."
Ally McBeal star Lucy Liu showed us Why Women Kill
Lucy Liu, who played the lawyer Ling Woo on Ally McBeal, starred on the CBS All Access series Why Women Kill in 2019. In the first season of the anthology, she played Simone, a woman who embarks upon an affair when she realizes her husband wasn't faithful. It's a part that could have been over the top, but Liu strove to keep her performance grounded. "It was important to play her much straighter even though she's colorful, or what other people say is 'broad,' but in her world, she's normal," the actress told Deadline in 2020.
Previously, Liu spent seven seasons playing Joan Watson in Elementary, a gender-flipped version of Sherlock Holmes' trusty sidekick and a role that kept the actress occupied from 2012 to 2019. Elsewhere on screen, Liu appeared on the TV shows Cashmere Mafia, Dirty Sexy Money, and Southland; starred in the 2018 rom-com Set It Up; and voiced Viper in the Kung Fu Panda franchise. And who could forget her roles in the Kill Bill and Charlie's Angels movies!
In 2015, she welcomed a son named Rockwell via gestational surrogacy. "It just seemed like the right option for me because I was working and I didn't know when I was going to be able to stop," she told People.
Courtney Thorne-Smith found steady sitcom work after Ally McBeal
Courtney Thorne-Smith was already famous for her role as Allison Parker on the Fox primetime soap Melrose Place by the time she started playing attorney Georgia Thomas on Ally McBeal. And after Ally finished, she enjoyed long-running roles as Cheryl on the ABC sitcom According to Jim and as Lyndsey Mackelroy on the CBS comedy hit Two and a Half Men. "Multi-cam sitcoms are my favorite kind of work," the actress told the New York Post in 2020, when she took a guest-starring role on the CBS comedy Mom. "You're together with the cast. You only film two days, three days; you're hanging out and chatting."
She also told the paper that, although she doesn't see her former co-star Calista Flockhart as much as she wants these days, she keeps in "good contact" with Gil Bellows and his wife, and she noted that Greg Germann and Peter MacNicol are two other Ally alums she sees frequently. "I'm the hostess," she said. "I get people over for dinner."
Thorne-Smith also held the lead part in the Hallmark Movies & Mysteries series Emma Fielding Mysteries, but she told the Post she would love to star in another sitcom. "Sitcoms are the one job in this business where you can have a good work-life balance," she observed.
Gil Bellows found Love in the Time of Corona
Gil Bellows, who played ill-fated litigator Billy Thomas (one of Ally McBeal's exes) on Ally McBeal, starred in the 2020 Freeform romantic-comedy miniseries Love in the Time of Corona, one of the first scripted TV shows to capture the COVID-19 moment.
In the show, he shared the screen with real-life wife Rya Kihlstedt, real-life daughter Ava, and even their family dog, Rose. "It was effectively like a little experiment," he told KTLA 5, adding that his family's scenes were filmed in their house, with the crew stationed outside. He noted, "It's a little time capsule of this time, and I think it's a very uplifting story about connection in this time where everybody feels a little isolated and challenged by COVID."
Elsewhere on television, Gil has appeared on the shows Eyewitness, Patriot, and Jett. And he and former Ally costar Peter MacNicol both appeared in the 2008 TV movie 24: Redemption.
James Le Gros played a Wolf Man on the big screen
After playing attorney Mark Albert on Ally McBeal — a love interest for Elaine — James Le Gros went on to act in the TV shows Justified, Mercy, Mildred Pierce, The Passage, and Hunters.
And in 2018, he appeared in the fantasy-horror movie Wildling, playing "The Wolf Man," a mysterious figure who helps protagonist Anna (Bel Powley) learn her true nature. "He's something like you'd see in those old stories," LeGros told Daily Dead that year. "In a way, he's guiding her across the River Styx, and down into this other complete alternate reality that is not in the front of her consciousness at that point. He becomes like a spirit guide to her, helping her as she completes her transformation."
And talking to Dread Central that same year, Le Gros said that the Wildling script hooked him with the mythology of "enlightenment and then transformation through enlightenment."
Regina Hall kept acting but also stepped behind the camera
Regina Hall, who played attorney Coretta Lipp on Ally McBeal, has been prolific on screens big and small. Her film roles include The Best Man, Think Like a Man, About Last Night, Girls Trip, and the Scary Movie series. And her performance in the 2018 comedy film Support the Girls landed her many honors, including an AAFCA award, a New York Film Critics Circle award, and a Vancouver Film Critics Circle award. On television, Hall is a star of in the dark comedy series Black Monday, playing Dawn Towner, the "only female head trader on Wall Street" in the 1980s-set series, as Showtime explains.
But as Hall told The Hollywood Reporter in 2020, she's making moves behind the camera, too, and she told the publication that she was co-writing a TV series with her neighbor Antoinette Stella. "We're in the midst of, well, probably nothing now, but we would've started pitching it," she said. Later in the year, Deadline reported that Hall's production company, Rh Negative, sighed a six-picture deal with MTV Entertainment Group.
Former Ally McBeal star Robert Downey Jr. became an MCU mainstay
Robert Downey Jr. began a Hollywood comeback with Ally McBeal, landing the role of Ally's love interest Larry Paul just a week after leaving a prison, where he was serving time for cocaine possession. "Once again I have a choice of shirt colors," the actor quipped at the time, per BBC News.
Of course, the actor, known to fans as RDJ, has become one of the biggest names in Hollywood, thanks to his part in the Marvel Cinematic Universe. He was cast as Tony Stark in 2008's Iron Man, a blockbuster film that kicked off the MCU. After appearing in several more Marvel films — and hanging up Iron Man's mechanized suit with the 2019 film Avengers: Endgame — Downey told Parade just how much he connected to the character. "It's not so much that I related to him, as much as I just presumed that it was my destiny to build this character around all of my experiences," he said, adding that he read Iron Man comic books as a kid.
Josh Hopkins works on a podcast about basketball
Josh Hopkins, who played attorney Raymond Millbury on the show, reunited with Ally McBeal costar Calista Flockhart when he joined the cast of the Brothers & Sisters, playing one of her on-screen love interests in the ABC drama.
Later, the actor starred opposite Courteney Cox in the ABC-turned-TBS comedy Cougar Town, playing pub owner Grayson Ellis across all six seasons. He later took on big roles in the TV shows Quantico and Whiskey Cavalier.
Hopkins netted an exciting new gig in 2020: co-host of the Basketball.com podcast The Rex Chapman Show With Josh Hopkins. "You might know me as the guy from that one show with Courteney Cox that isn't Friends," Hopkins joked in an intro to the podcast. "Rex and I have known each other a long time — we're both from Kentucky — and I think what we're going to find out on this podcast is that maybe Hollywood and [the] NBA aren't that different."
James Marsden's career has gone super-Sonic
Robert Downey Jr. isn't the only Ally McBeal alum to play a superhero on the silver screen. James Marsden, who played attorney Glenn Foy on the show, went mutant for the X-Men film franchise, playing Scott Summers, aka Cyclops, in X-Men, X2: X-Men United, and X-Men: The Last Stand. 
His other film roles have included heartthrob love interests in the romantic movies The Notebook, Enchanted, and 27 Dresses. On television, Marsden played Teddy Flood in the HBO drama Westworld, Ben Wood in the Netflix comedy Dead to Me, and Stu Redman in the CBS All Access miniseries The Stand.
In 2020, Marsden starred in Sonic the Hedgehog as the video game character's human sidekick, Tom. Marsden told Collider that year that he's game for a sequel, especially because the Sonic film appealed to both kids and kids at heart. "It has that perfect balance, where everybody can have a good time," he said. "There's a plenty of action, set pieces, and heart."
Source: Read Full Article