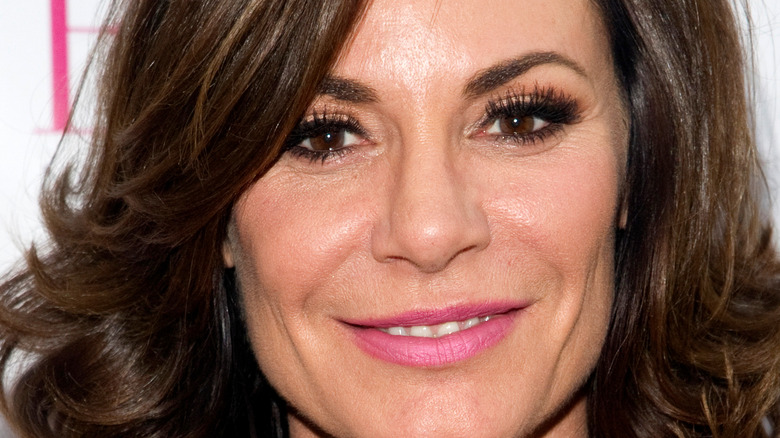 "The Real Housewives of New York" star Luann de Lesseps is one of the most iconic stars of the Bravo franchise. The 56-year-old millionaire made her reality television debut back in 2008 and has continued to grace our television screens ever since (via IMDb). When we first met the countess, she rocked a very refined style, consisting of polo shirts, simple dresses, and impeccably tailored slacks. Over the years, Lesseps' style has evolved and she has taken many more fashion risks.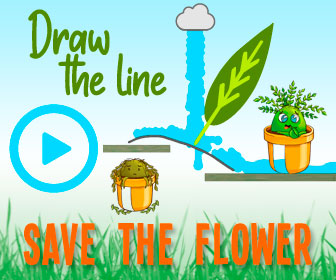 She really began stepping up her fashion game in 2018, when her cabaret show "#CountessandFriends" kicked off (via Bravo). Performing on stage and attending industry events pushed Lesseps to don more creative pieces. One of the most unforgettable staples of her cabaret show is the Jovani dresses she wore, courtesy of Dorinda Medley's connections (via New York Post). While the star's most memorable outfits are usually standouts because of the controversies they cause, Lesseps remains a worthy style icon.
WornOnTV has all of the details for Luann De Lesseps' best outfits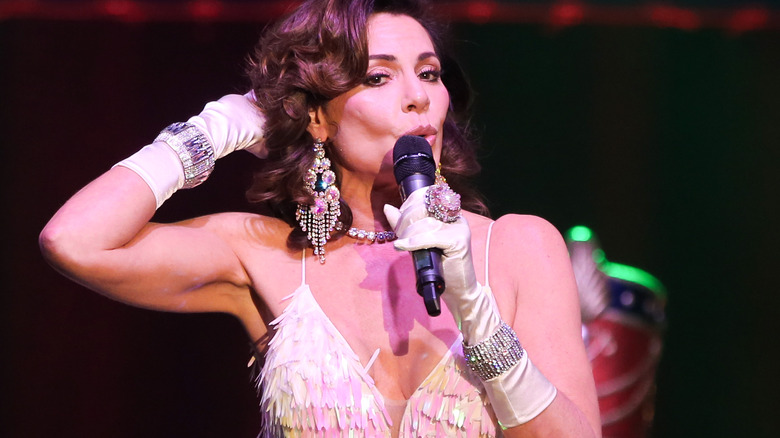 In the current season of the "The Real Housewives of New York" as of publication, Luann de Lesseps has continued to demonstrate her love for Jovani dresses. On a night out with her girls, the cabaret star wore a killer long sleeve cheetah print dress. If you're in need of the silver mini dress, just search for the Metallic Animal Print Dress. Like many tall women, Lesseps loves a good jumpsuit. The bombshell stood out from the crowd in her Jovani 1194 Multi Color Sequin Sleeveless Jumpsuit.
One of the more casual pieces the reality star stepped out in this season was a cropped army print jacket. She paired the patterned piece with black slacks and a black tank to balance the outfit. To add this piece to your wardrobe, search for the Cropped Collarless Faux Jacket by Glamour Puss. Keeping with her tradition of wearing unexpected pieces, Lesseps sported a t-shirt that read "Name 10 Female Artists And I'll Give You A Kiss." The printed tee was made by Nicole Nadeau and is called the Name 10 Tee (Via WornOnTV).
Source: Read Full Article