'Threads'
Through March 21. Foxy Production, 2 East Broadway, Manhattan. 212-239-2758, foxyproduction.com.
Textiles today are in the same place that ceramics occupied a decade ago: ubiquitous in contemporary art and used in numerous ways. With just four artists, "Threads" surveys several of the possibilities. In the works here, textiles are made, appropriated and alluded to.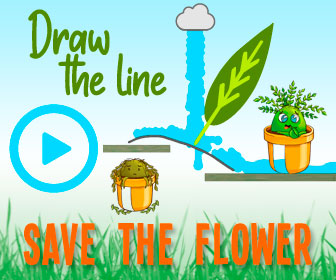 The abstract artist Ulrike Müller leads the way with "Rug (With Triangles)," a large handwoven wool piece (for floor or wall, as here). Its rich purple field is punctuated by 18 large triangles in various hues (including russet, pink and dark tweedy green), forming a beautiful meditation on the color effects of dyed and woven wool. The polymathic artist Steve Reinke contributes a stunning display of 22 small needlepoints that are searing in color, largely abstract and quite different from his ironic, more reality-based work in video. Resembling both miniature TV monitors or paintings, they punch well above their bantamweight.
In wall pieces titled "Wound" and "Burden," Tuesday Smillie layers together disparate swaths, lengths and scraps of fabric and plastics, illuminating hierarchies of gender, class and taste with a precision and subtlety that reveals itself slowly. Look for details — bits of language, a pink denim back pocket on an expanse of pink moire, for example. Johnathan Payne's modest lattices are made of shredded paper and gesso and then stitched together in sections like a quilt. They are painted front and back with brushy layers of color that peek through one another on the front, while on the back, casting reflections on the wall. Crisscrossing like girders on a bridge, these pieces suggest a kind of architectural lace. They lavishly complicate the grid that is the basis both of classical modernism and weaving. This is an excellent show.
ROBERTA SMITH
Peter Sacks
Through March 20. Sperone Westwater, 257 Bowery, Manhattan. 212-999-7337; speronewestwater.com.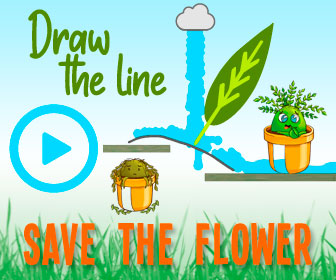 Peter Sacks grew up in Durban, South Africa, during the anti-apartheid movement, and he's spent many years in America as a poet and an English professor. One way he corrals these disparate cultural influences is by collaging scraps of cotton, burlap and lace, along with bits of wood, occasional pieces of written-on paper, and blue cuffs and collars on corrugated cardboard backgrounds. In "Republic," the imposing triptych at the center of his terrific new show at Sperone Westwater, this technique makes the shifting boundaries and overlapping demands of a multiethnic republic — like ours, or like South Africa's — feel at once grand and precarious. Two flag-like strips of highly patterned fabric, seemingly frozen mid-flutter, make the tension almost unbearable: When will they move?
"Mare Incognitum," the show's other large piece, is made of 90 hand-size square panels. On the top, a row of dhow sails from right to left; at the bottom, sea serpents, real seashells and a profusion of brightly colored wriggles render the sea as a teeming archetype, a host of details that lose their specificity in the chaos of their numbers. Of the show's remaining pieces, the best are a series of deceptively simple portraits of dancing sangomas, or Zulu healers, on paper. Only loosely figurative, they stimulate the imagination like passing clouds.
WILL HEINRICH
Kazuko Miyamoto
Through March 9. Zürcher Gallery, 33 Bleecker Street, Manhattan. 212-777-0790; galeriezurcher.com.
The artist Kazuko Miyamoto began her career as a Minimalist. In the 1970s, she made spare abstract paintings and geometric, modular sculptures before shifting to a series called "String Constructions," which consisted of taut lines of string stretched between nails in the wall and on the floor. They were solid but ethereal, drawings in space that seemed to shift as you moved around them.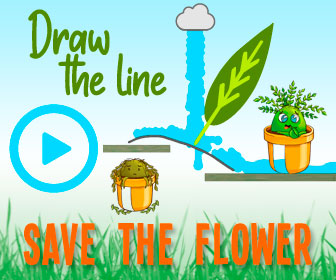 Then, in 1983, Miyamoto had a solo show at A.I.R. Gallery in New York that looked entirely different. The sculptures were made from twigs and twisted brown paper, and many took recognizable forms, like handmade ladders and two big nests placed at opposite ends of the room. She maintained material simplicity but channeled it into oversized, pointedly handmade objects that evoked people carrying out rituals or at play. She used many of them as costume pieces or props in performances. The exhibition represented a turning point, when she ditched the strictures of Minimalism and embraced a bodily presence that had already been lurking in her art.
The artist Sol LeWitt, who was both her friend and employer, bought many of those sculptures, which have been mostly in storage until now. On view in "Kazuko Miyamoto in Sol LeWitt's Collection," they haven't lost their power: They remain animated and bewitching in their simplicity. The curator, Barbara Stehle, has rounded out the presentation with several string pieces, which show where Miyamoto was coming from, and a selection of work about kimonos, which demonstrate where she was going. It's a compelling mini-survey of an artist who deserves a more expansive look.
JILLIAN STEINHAUER
'K as in Knight'
Through March 14. Helena Anrather, 24 & 28 Elizabeth Street, Manhattan. 917-355-7724; helenaanrather.com.
Ambiguity is the subject of "K as in Knight," an unusually well-conceived group show organized at Helena Anrather Gallery by Blake Oetting and Megan Yuan. Not the ambiguity of unclear information, but of information that doesn't quite match the world it's depicting. Starting from the title, with its familiar but still magical silent letter, every work in the show presents a slightly different spin on ambiguity as a kind of information in itself, a way of transmitting mood or invoking multiple ideas at once.
A pair of acrylic and charcoal paintings by Kate Mosher Hall show something like desert highway scenes in low light, while Julia Wachtel's painting "The Disappearance of the Sign" vertically sections and grays out an Old Milwaukee Beer ad. A vegetable cage set in a baby's shoe, by Michael E. Smith, suggests a growing and spreading plant while also making you feel its absence. Two gray ceramic hoops by Manal Kara, with photo-printed cotton insets, are weirdly charming, while Walter Price's drawing "Eye Witness" is transfixing but inconclusive. A white man in boxing trunks holds up a wad of playing cards and cash; a Black woman in silhouette, maybe pregnant, kneels crying before him; several onlookers point accusing fingers. One of these, as indicated by a dotted line, is tracing a square in midair, while the artist himself has drawn a rectangle around the whole image. Just who is calling what a square?
WILL HEINRICH
Source: Read Full Article