The banana bread has been baked, the puzzles pieced, the toilet paper rolls (remember when we worried that we would run out of toilet paper?) upcycled for dozens of craft projects, the shows watched. All the shows.
Those of us with young children have been in some form of lockdown for more than a year now, often without the usual resources in terms of school and child care, and have run through most obvious activities. Next week, many school districts will begin a spring break. What can families do that they haven't done already?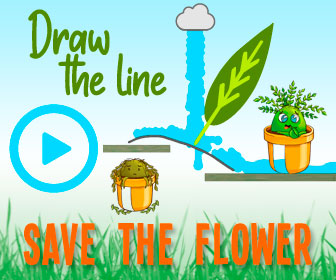 The weather is warmer now and most areas are reporting falling rates of infection, which makes a few more pastimes available. So here are a few suggestions — indoors and out — so that the break doesn't break you.
Down to Clown
Before the pandemic, spending a day with the aerialists, acrobats and extremely agile cats of the Big Apple Circus was an annual family treat. Unfortunately, circuses are stilled right now. But while training cats is almost never a good idea, you can train yourself. The American Youth Circus Organization hosts a directory of online circus classes, including hula hooping, juggling, balancing, contortion, tumbling, unicycle and clowning (aerial activities, however, are sternly discouraged). Try a few, crank up the calliope and make your own show.
Escape the (living) room
Since the pandemic began, many escape rooms have adapted for remote play, and there are an increasing number of kid-friendly games. Room Escape Artist, a review site, has a page dedicated to games for tweens and families. One for younger kids is Enchanted Realms, an online game with live actors playing fairy tale characters. Escape the Roomers, another review site, recommends puzzle games that arrive by mail, like Mail Order Mystery, Checkpoint Games and Mystery Adventure Club.
String Theory
When I think back to last spring, afternoons that we spent flying kites in the park (or in many cases, trying to fly kites in the park) were among the most normal-feeling and soothing. The National Cherry Blossom Festival sponsors the Blossom Kite Fly. Once you register you can find virtual kite-making workshops, as well as videos on kite history. And on March 27 and 28, you can head to a nearby park, garden or backyard and let fly. One more idea, since you're outside anyway: Popular lawn games, like bocce, croquet, stomp rockets and (if you take a relaxed approach to safety) lawn darts, are a snap for social distancing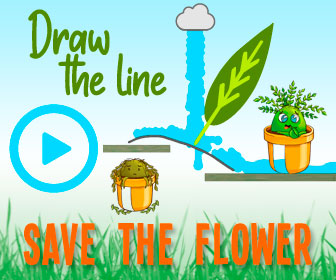 Next-level Treasure Hunts
Upgrade from Easter eggs and around-the-house scavenger hunts. Geocaching lets you use GPS systems to seek out and hide treasures all around your neighborhood. A variety of sites (like geocaching.com) and mobile phone apps (like CacheSense) show nearby treasures (containers with a logbook and often some trinkets) that other gamers have left. Find them by using a series of coordinates or by solving puzzles or deciphering clues for specialty caches. If your kids really take to it, hide your own. Or let them know that the Blackbeard Treasure (theblackbeardtreasure.com) promises $1 million to anyone who finds it.
Showtime
Though interactive elements remain off-limits, many museums, aquariums and zoos have reopened across the country. Here in New York, consider a visit to the American Museum of Natural History, which has a special exhibition on the Nature of Color. The pop-up theatrics of "KAWS: WHAT PARTY," at the Brooklyn Museum appeals to children, but if yours have more refined taste, the Metropolitan Museum of Art has new British galleries (so many teapots!). And here's a fuzzy treat for everyone: At the Prospect Park Zoo, there are two new lambs. Other cities will of course offer their own more and less cuddly delights.
Been There, Baked That
By now, you are likely tired of your culinary routine. (I never thought I would greet Taco Tuesdays with ennui, but here we are.) So let your kids shake it up with online cooking classes. Promoting both kitchen literacy and kindness, the King Arthur Baking Company's Bake for Good outreach program provides children, free of charge, with the ingredients and tools to bake two loaves of bread, one to eat and one to give. For on-demand classes, try Tiny Chefs, a site that also provides shopping lists and ways to adjust recipe complexity. Prefer Zoom? The Kids' Table offers live age-based classes. And if your kids love mail, both Raddish Kids and the Young Chef's Club from America's Text Kitchen offer monthly boxes.
Go on Record
We often listen to a children's podcast over lunch. Currently on rotation: "Earth Rangers," "Noodle Loaf," "Molly of Denali," Brains On!" This break, older children can try making their own (very on-trend now), and the technology you need is right there on your laptop or phone. To get started, identify an area of interest, do enough research so that you won't run out of content three minutes in, make a loose outline, hit record and start talking. (You can then edit with free software, like Audacity, if you're feeling fancy.) For inspiration, here are some for kids, by kids podcast to try out: "Dream Big Podcast," "The Show About Science," "Tai Asks Why."
Source: Read Full Article