The Times architecture critic Michael Kimmelman spent the past 10 months exploring the city's communities with architects, writers and historians. Here's what he learned.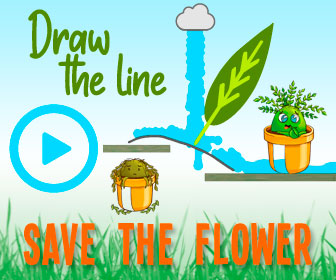 By Sarah Bahr
When Michael Kimmelman, The Times's architecture critic, embarked on his series of strolls through New York City in March, he knew he'd be providing a peek at Midtown's skyscrapers and Harlem's brownstones for readers around the world. But he also hoped New Yorkers would turn to the walks as a source of comfort and pride while they hunkered down at home.
The Times recently published Mr. Kimmelman's walks — 17 so far — as an online collection that allows readers to hop from the Bronx to Brooklyn, from pre-Cambrian days to the present, with guides like David Adjaye, Deborah Berke, Eric Sanderson and Suketu Mehta. In a conversation from his Upper West Side apartment earlier this month, Mr. Kimmelman reflected on how the project changed his perspective on the city where he was born and grew up and that he has called home for most of his life — and also about how the walks came together and what's next for him and the series.
How did this project start?
When the pandemic struck, I saw it as a challenge, to think what I could do that would not be just wild prognosticating about what would happen to the city. There were all sorts of instant predictions about the decline of cities and punditry about the ill effects of urban density, which I thought were fundamentally baseless and rash. It wasn't clear to me back then what was happening hour to hour, much less the long-term impacts of an unknown pandemic. Plus I had faith, no matter what misery was coming, the city would survive, because it always has. This seemed worth conveying. So I wrote to a bunch of people I knew, architects, historians and others, right before the lockdown. I asked, "What about taking a walk around town?"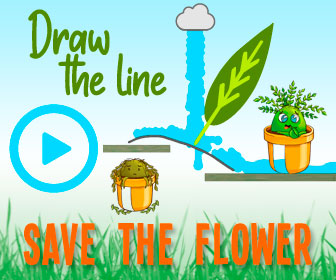 The walks don't just focus on architecture.
There's a lot of architecture and urban history. But they're not meant to be wonky. I wanted even people who lived in these neighborhoods and walked around them all the time to see them through fresh eyes. So I was on the lookout for stories I thought savvy New Yorkers would find surprising and fun. I also wanted people to understand that these are lived neighborhoods, sites of memory, not just collections of buildings.
What did having this project to work on mean to you personally during the pandemic?
Oh, it was hugely therapeutic for me — at a time when it was easy to feel untethered and insecure. It provided me with a sense of stability and routine and it re-grounded me in the city, which I looked at through my window during lockdown. At the heart of the project was a message, which I stated explicitly in the first walks: that when everything seems grim and uncertain, when we all feel isolated and vulnerable, the city remains a rock and an inspiration, a reminder of what binds us together as a civil society and will pull us through.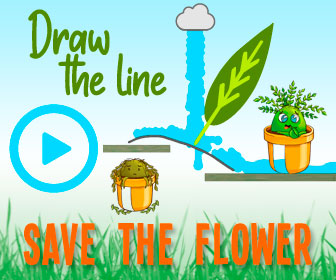 You began simulating the walks after the city shut down in March. How did that work?
By the time we published the second walk, about Museum Mile, it had become impractical to walk around the city safely with someone, and it also sent the wrong signal. So I began doing the walks virtually: over the phone or via Zoom. You have to understand that the finished results are like the city, designed and built — constructed from conversations that are often more than 10 times as long. This process took weeks or months. A huge amount of the credit goes to Sia Michel, my incredible editor, and Jolie Ruben, the photo editor. The truth is that virtual walks were in many ways easier to do because we could pack more into a conversation without having to deal with actually walking long distances or talking over traffic. That said, I was glad to return to walking, as I did around Chinatown, because it let me meet up with various people and because, well, actually walking the city is a joy.
You don't often mention the pandemic in the series.
The project grew out of the pandemic, which was also something that I made clear when I introduced the series. But I wanted to convey the message that the city is larger and longer lasting than the pandemic. I imagined these walks as practical guides that could be used once people feel free to move about the city again. Their practicality is, I think, part of what makes them feel grounded. This was by design, too.
You do address the pandemic in the Chinatown walk.
I had Chinatown in mind from the start because that neighborhood was, even before the lockdown, hard hit by a wave of xenophobia. I wanted to remind people not just how wonderful the neighborhood is but how central it is to New York's historic identity and diversity. That was a walk with incredible visuals, too. It was, of course, a privilege for me to do the walks with so many astonishing people, who were so generous and smart and gave me so much of their time. I'm very grateful and I'm not naming anyone only because it wouldn't be right to leave anyone out. But all of these walks were also close collaborations with gifted photographers, whose pictures were essential to the stories — and they became collaborations with The Times's incredible digital graphics team, which provided a pioneering form of 3-D moving imagery for Chinatown, as well as Jackson Heights in Queens.
You were born and raised in New York. How did this project change your perspective on the city?
As I said, I wanted even people who'd walked these places before to see them through different eyes. The natural history of Lower Manhattan walk, for instance, peeled back eons so readers could understand where the city came from — how it grew, how neighborhoods came about, why, say, the 42nd Street Public Library is on that site beside Bryant Park and not another site, and how its particular location relates to the history of American banking and the city's water supply. For me, much of this environmental, pre-colonial and 19th century history was news, and exhilarating and humbling because it reminded me just how much I don't know but also how endless New York is.
Do you plan to do more of these?
I've already done a virtual walk through the woods in the Forest Hills neighborhood of Queens. I'm putting together a book of all the walks, and I will add more walks and other things to the book.
What's next for you at The Times?
I have started a project called Headway, something I've been working on for years, which will involve a team of journalists we're hiring, looking into big global and national challenges through the lens of progress. I'll continue writing about architecture and urban affairs. I love my job.
Any final takeaways?
Don't pay attention to the doomsayers. New York isn't going anywhere.
17 Virtual Tours of New York City
Pick a neighborhood and let The Times's architecture critic guide you through its notable sites.
Site Index
Site Information Navigation
Source: Read Full Article