A few years ago, Adrian Lester saw "The Lehman Trilogy" in London. Not only did he love it, but he was also impressed on a purely technical level. He knew how demanding it was for just three actors to portray several different characters and to carry the intricately devised epic, which follows the rise of the Lehman brothers in the 19th century, then the fall of their company in the 2008 financial crisis.
"I was happy to watch it, be amazed, and walk away and go 'phew,'" the British actor said in a recent conversation. "I thought to myself, 'How are you doing that?'"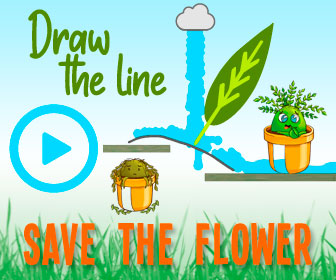 Now he really knows, because he's currently testing his endurance on Broadway as one of those three actors.
The National Theater's production of Stefano Massini's play, adapted by Ben Power and directed by Sam Mendes, premiered in 2018, and had a short run at New York's Park Avenue Armory the next year. The cast — Simon Russell Beale, Adam Godley and Ben Miles — reunited once again for a Broadway transfer in March 2020, but the pandemic put an end to it after a handful of previews.
Undeterred, "The Lehman Trilogy" is back at the Nederlander Theater, with Lester stepping in for Miles (who left to play Thomas Cromwell in a stage version of Hilary Mantel's "The Mirror and the Light"). Opening night is scheduled for Oct. 14.
Small adjustments have been made to the script, Mendes said, to address the criticism that it had glossed over the Lehmans profiting from slave labor. "We wanted to acknowledge the family's history in dealing with the slave owners of Alabama, when the three founding brothers first arrived from Germany," Mendes said in an email.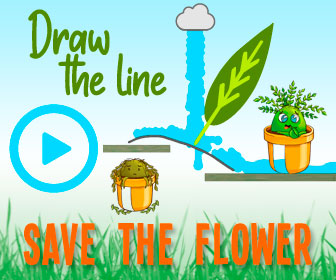 There is no editorializing, however. "We don't cross that line of going, 'Hey audience, this is horrible,'" Lester, 53, said. "We simply present it and allow them to make their judgment. I suppose my casting makes that process easier."
He added, "We've been very aware of what's being said in the text, what we may have missed, what things need to be pulled out or put in."
With all due respect to Miles, the casting switcheroo is a special treat for New Yorkers, who have not seen Lester nearly enough over the course of his three-decade career on the stage and screen. It feels incredible that he is just now making his Broadway debut, though he has popped up on smaller local stages: as Rosalind in Cheek by Jowl's "As You Like It" back in 1991 and 1994, as that moody Scandi prince in a Peter Brook production of "Hamlet" that transferred from London in 2001, or as the real-life 19th-century actor Ira Aldridge in "Red Velvet" (written by Lolita Chakrabarti, Lester's wife).
No matter how good those productions were, they did not turn him into a New York marquee name. Lester good-naturedly pointed out that when he is recognized here, it's usually because of a pair of screen performances that go back 20 or so years: as a movie star dating Tracee Ellis Ross's character in the TV series "Girlfriends" and as a presidential-campaign operative in the Mike Nichols film "Primary Colors."
It's another story back home, where the Birmingham-born commander of the Order of the British Empire has had lauded turns as Henry V and Othello, and received an Olivier Award in 1996 for his performance as Bobby in "Company," also directed by Mendes — because, yes, Lester can sing and dance, too.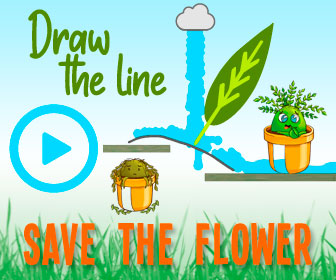 He has also done the requisite television work, spending, for example, seven seasons on the comic caper "Hustle" as Mickey Rocks, the charming leader of a merry band of con artists.
That show's creator, Tony Jordan, was looking for someone along the lines of George Clooney in "Ocean's Eleven" to play Mickey. Those are tough designer shoes to fill, but Lester's ability to embody nonchalant, beguiling poise turned out to a perfect fit for a smooth criminal.
"Before creating the show I'd read 20 books on confidence tricks," Jordan wrote in an email. "I should be the hardest person to con, but I know that if Adrian's Mickey had tried to sell me shares in a recently discovered gold mine in Arizona, I'd have invested heavily."
For Lester, the part was catnip because it actually was many parts. "The reason why I stayed with this character is that every episode, he pretends to be someone else," he said. "You knew who he was inside, but you watched him become something else in front of you. And that," he said, snapping his fingers for emphasis, "was just gold dust for me. I loved it."
But beyond Mickey's parade of disguises and tricks, Lester also grounded him.
"Adrian brought a truth to the role," Jordan said. "You believed him totally, and more importantly, he made you feel that he wasn't on the screen, that he was sitting beside you. That he was your best friend."
Sitting in an impersonal conference room in between "Lehman" rehearsals, Lester was thoughtful and soft-spoken — he was barely audible above the HVAC system's white noise. The immediate result was I leaned forward and focused. This magnetic pull translates to the stage as a mysterious kind of spell: Nicholas Hytner, who directed Lester in "Othello" and "Henry V," wrote in an email that the actor "always seems to be nursing a secret. It's what draws you in."
Partly, it's that Lester, who trained at London's Royal Academy of Dramatic Arts, has impeccable chops. But he also knows not to overuse them, which would transfer the attention from the character to the actor. "When I was in rehearsal in drama school, I would speak things in meter and then never do it again," he said. "If you're in front of an audience and your voice, your mannerism, your pattern of speech, your intellectual approach to the performance tells the audience that you're acting, they will switch off. And so I've never wanted to do that in anything."
​​For Hytner, this translates into a great classical actor. "He is in total command of the way Shakespeare's people think and speak," Hytner said, "in long, perfectly weighted paragraphs that emerge as if spontaneous."
Onstage, Lester has an uncanny way to establish a connection with both his scene partners and the audience by expressing a lot with seemingly little. His Othello, for example, exuded a sense of natural authority without resorting to the usual manly signifiers of military toughness. This made the times when he upped the ante all the more impactful — the scene in which he kills Desdemona was even harder to watch than usual. (The production can be streamed on the National Theater's website.)
Lester's creative ambitions are naturally leading him to try to wrest more autonomy in his career. He has been dabbling with directing — an episode of "Hustle" here, a couple of episodes of "Riviera" there — and he's now preparing to step behind the camera for his first feature, with possibly a second one in the works as well.
"If you want to be a part of creating these stories onstage, on television, on the film screen, it's always a struggle," he said. "If you want to have more of a say on how the story goes, you have to step behind the camera. In this industry, you're not going to get promoted by just waiting for someone to promote you," he continued, "you have to promote yourself. And the only way you do that is by saying no to the things you would have said yes to beforehand, and wait for the next thing to come. The only power you have as an actor is to say no."
In his case, it has also been to say yes to roles where his mere casting defied antiquated expectations of who can play what.
"Every time I've played a role — every time — I've been hit by the same response of 'Oh goodness, that's interesting,'" he said, pointedly making exceptions for "Six Degrees of Separation" and "Red Velvet," in which he portrayed Black men. "Every time I've played a character, a classical one especially, it's been somewhat a departure from how people perceive that role to have been."
He paused, smiled. "I have to politely leave those people to their own thoughts."
Source: Read Full Article