A week after the singer's impassioned courtroom speech, the man who has long overseen her conservatorship called for an investigation into her claims that she had been abused under it.
James P. Spears, the father of Britney Spears and the man who has long had a leading role in overseeing his daughter's affairs, on Tuesday called for an investigation into the singer's claims last week that she had been abused under her conservatorship, including being made to perform and take medication against her will.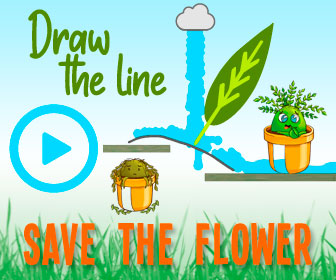 The court filings on behalf of Spears, known as Jamie, followed Britney Spears' first detailed public statement in 13 years about the complex legal arrangement that oversees her personal care and finances, in which she called for an end to the conservatorship without having to undergo a mental evaluation.
In her remarks at the hearing on June 23, which were broadcast in the courtroom and streamed online, Spears placed the blame for how she said she had been treated on her management team, caretakers and family, mentioning her father specifically.
Now lawyers for Jamie Spears have requested an evidentiary hearing and called into question the actions of both Britney Spears' current personal conservator and court-appointed lawyer, writing that "it is critical that the Court confirm whether or not Spears' testimony was accurate in order to determine what corrective actions, if any, need to be taken."
The filings, made late Tuesday in Los Angeles and obtained by The New York Times, continued: "It is also imperative for the proper functioning of conservatorship proceedings before this Court that all parties be provided a full and fair opportunity to respond to allegations and claims asserted against them."
The two-pronged conservatorship managing Spears' personal life and estate was first approved by a Los Angeles probate court in 2008, when Spears' father filed to gain control of the singer's business and well-being amid concerns about her mental health and potential substance abuse. The arrangement is typically reserved for people who cannot care for themselves, though Spears went on to work and perform widely in the years that followed.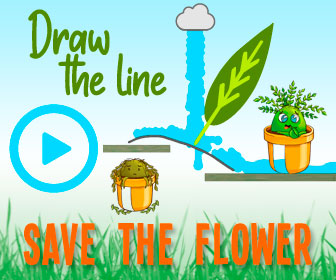 Jamie Spears currently oversees the singer's finances, alongside a corporate fiduciary that Britney Spears requested join the arrangement last year. Her personal conservator, Jodi Montgomery, took over on an ongoing temporary basis from her father in September 2019 after Jamie Spears stepped down, citing health problems.
But Britney Spears' recent statement, along with confidential court records obtained by The New York Times, revealed that in private, Spears had consistently pushed to end the conservatorship, calling it "too, too much," according to a court investigator's report in 2016, and adding that she was "sick of being taken advantage of."
In court on June 23, Spears called the setup abusive, comparing it to sex trafficking and describing being forced to tour, undergo psychiatric evaluations and take medication in 2019, before her father relinquished his role as her personal conservator.
She also said she could not remove her birth control device despite wanting to get married and have more children. Spears singled out her father as "the one who approved all of it."
In a second filing Tuesday, lawyers for Jamie Spears denied the characterisation that he was in command, arguing that Montgomery had been "fully in charge of Ms. Spears' day-to-day personal care and medical treatment" since September 2019, despite some of Britney Spears' claims predating Montgomery's appointment.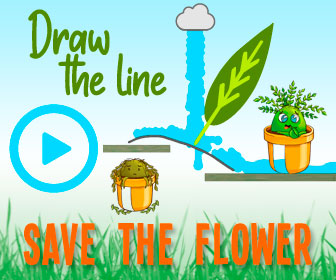 "Mr. Spears is simply not involved in any decisions related to Ms. Spears's personal care or medical or reproductive issues," his lawyers wrote. "Mr. Spears is unable to hear and address his daughter's concerns directly because he has been cut off from communicating with her."
They added that he had no intention of returning as his daughter's personal conservator but said he was "concerned about the management and care of his daughter."
Lauriann Wright, a lawyer for Montgomery, said in a statement Wednesday that as personal conservator, Montgomery had "been a tireless advocate for Britney and for her well-being," with "one primary goal — to assist and encourage Britney in her path to no longer needing a conservatorship of the person."
Wright pointed to Montgomery's role as a "a neutral decision-maker when there are complex family dynamics" and said Spears' "choice to marry and to start a family have never been impacted by the conservatorship while Ms. Montgomery has been conservator of the person."
She added that Montgomery looked forward to "setting forth a path for termination of the conservatorship."
Lawyers for Jamie Spears also raised concerns about the role of his daughter's court-appointed lawyer, Samuel D. Ingham III, who was assigned to the case in 2008, when the singer was deemed incapable of choosing her own representation.
In the documents, Jamie Spears' lawyers questioned whether an earlier move to make Montgomery's role permanent reflected the singer's wishes or if she was aware of it at all, noting that "Ms. Spears neither signed nor verified" the petition to appoint her personal conservator, which was instead signed by Ingham.
They cited Ingham's previous claim that Britney Spears had been found in 2014 to lack the capacity to consent to medical treatment and noted "there was no such finding, and there is no such order." This, too, requires investigation at a subsequent hearing, the lawyers wrote.
In calling for an investigation, Jamie Spears' lawyers said, "Either the allegations will be shown to be true, in which case corrective action must be taken, or they will be shown to be false, in which case the conservatorship can continue its course. It is not acceptable for Conservators or the Court to do nothing in response to Ms. Spears' testimony."
Earlier, Spears had expressed concerns about her father's level of control over her, according to the investigator's report from 2016. She cited her inability to make friends or date without her father's approval; the limits of her US$2,000 per week allowance, despite her success as a performer; and the fear and "very harsh" consequences that she said came with any infractions under the conservatorship, according to the investigator's account.
At the time, the probate investigator in the case concluded that the conservatorship remained in Spears' best interests based on her complex finances, susceptibility to outside influence and "intermittent" drug issues, according to the report. But it also called for "a pathway to independence and the eventual termination of the conservatorship."
Spears said in court last week that she had been unaware that she could file to end the conservatorship. "I'm sorry for my ignorance, but I honestly didn't know that," she said.
This article originally appeared in The New York Times.
Written by: Joe Coscarelli, Liz Day and Samantha Stark
© 2021 THE NEW YORK TIMES
Source: Read Full Article