Before the pandemic, Clara Miller had a secret that she kept from her dancing world at New York City Ballet. Well, the janitors knew.
After dance performances, she would seek out empty studios to rehearse. But she wasn't dancing. Armed with her voice and a piano, she wrote and sang songs — sometimes, she recalled, did not raise her voice above a whisper.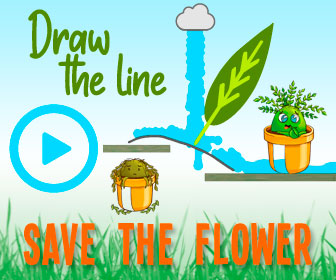 Covers were part of her repertory, too. Once, she took advantage of a rehearsal piano left onstage at the David H. Koch Theater and sang "Dancing in the Dark" to an empty house. "It felt like I was playing for an audience of ghosts," she said in a recent Zoom interview.
She would often take videos of herself performing; she didn't know how to write down her compositions. But a question persisted: "I'd listen back and be like, 'Is my brain just hearing my voice as good?'" she said. "'Or am I actually bad and I just am not hearing it? Can I actually sing?'"
"It was like my hidden secret little passion," she added, "that I wasn't ready to share with anyone until I figured it out."
She figured it out. She can sing.
Miller, 25 and a member of City Ballet since 2015, specializes in a blend of indie-folk and indie-rock with a voice — imploring, ethereal, lilting — that floats in a space of vulnerability. It feels exposed and tender, yet there is an underlying confidence, too: She knows she is spilling secrets. "Oath," her debut EP was released this month. On Friday, she will be performing at the Bitter End. (She has been recording and appearing under the moniker Clanklin, but is going to start using her full name.)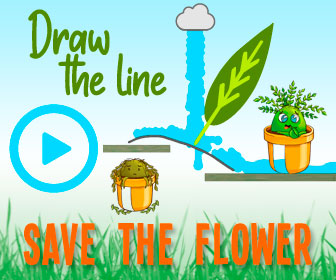 Her songs don't ignore trauma she has experienced, notably her difficult relationship with her father when she was growing up — it's better now — but they also tackle lighter subjects, like an unrequited crush.
She calls Phoebe Bridgers her queen — "women are saving music," she said — but she also loves Lucy Dacus, who formed the group boygenius with Bridgers and Julien Baker, Fiona Apple, Samia and Soccer Mommy. "And I am forever a fan of Stevie Nicks," Miller said, her blue eyes wide and serious. "I have her photo on my wall in the bathroom. She's everything."
Recently, Miller released a video of the first track, "Graveyard," which was shot at the Green-Wood Cemetery by Devin Alberda, a fellow City Ballet member. Miller calls Alberda — who has also explored another kind of artistry, as a photographer — her mentor. (Wendy Whelan, the company's associate artistic director, reposted the video, calling Miller "City Ballet's very own songbird.")
Miller and Alberda became close friends during the pandemic. "She's writing these songs for herself," he said, "and we are lucky enough to hear them and watch her be transformed through them."
Alberda added that he was impressed by "the empathy, the delicacy and the emotional maturity that she's able to bring to how she approaches life — she's been through more physical trauma than almost anyone I know. I don't know anyone who's had their back opened up twice."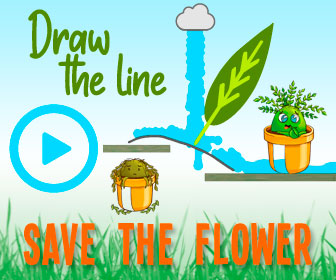 Miller has undergone two spinal surgeries — vertebral body tethering — to correct idiopathic scoliosis. The second occurred in October of 2020; she knew that the pandemic would give her ample recovery time. (The cover of her EP shows an X-ray of her spine.) In 2016, tethers were used to pull her spine straight. But instead of giving her body enough time to acclimate, she returned to dancing too quickly.
The tethers broke "and my spine got curved again," she said. "So they went in and they repaired the tethers from the first surgery and then they put in a whole other set of tethers and I was like, OK, I need to come back slowly."
She released her first single, "Old Car," from her hospital bed, where she had to stay for 10 days. "Songwriting has been the only outlet that I've had, and I've been so appreciative of that," Miller said. "When I can't dance, I have to express myself in some way or else it makes me sick."
As a musician, she's basically self-taught. She took piano lessons as a student at the City Ballet-affiliated School of American Ballet, but taught herself how to play the guitar — she named her first, given to her on her 18th birthday, Stevie — along with the ukulele, the banjo and the drums.
Learning covers served a purpose: It taught her how to perform. ("Oath" features her rendition of Bob Dylan's "One Too Many Mornings.")
"It's kind of like learning a ballet variation and looking at old tapes of ballet dancers and trying to copy some of their artistry moments," she said. "I would just play the songs that I loved on the piano. And occasionally a janitor would walk in and I'd be in the middle of belting something and I'd get so shy."
When the pandemic hit, Miller worked out of her Upper West Side loft, where guitars hang on a brick wall and a drum set sits off to the side. In the early days, she ended up on a reverse sleep cycle, going to bed at 8 a.m. and waking up at 4 p.m. It was the first time in her life that she wasn't on a strict schedule.
"I would start playing drums at 11 p.m.," she said, "and my poor neighbor would come to my door and be like, 'Please stop.' So I had to quit."
What she has really tested over the past year and a half are her boundaries — those related to her dancing and musical selves as well as to her physical and mental health. Her relationships with several Juilliard graduates — friends who have played a part in her musical development — helped. (Along with Steven Robertson, who is sharing the show with her at the Bitter End, some of these friends, the "quarantine crew" as she calls them, will perform with her.)
After a period of depression, she got a diagnosis of bipolar disorder and started taking medication, which made a real difference. "I had so much more access to my artistic voice because I was more steady," she said. "And that's when the writing just kind of blossomed and when I wrote all of my EP: That was January through March."
But Miller, who has regular sessions with her physical therapist and has been taking class with City Ballet, has no plans to stop dancing, which she called her deepest love. "To dance is to me to become one with the music in the same way that performing music is," she said. "It's all about the music to me."
Before the pandemic, she found that she was dancing more freely; she wasn't holding back. "Now I'm rediscovering that same lesson with music," she said. "Even releasing my album was a huge, huge public display that I was nervous about — it's a very exposing thing to do. But at the end of the day, my whole thing is, I never want to not do something out of fear. Just put it out."
Busking, mainly in the Times Square subway station and at Washington Square Park, has been an important teacher. "The first time I played in Times Square, I was full body sweating, like trembling," Miller said. "I was just like, OK, you've got to do this. And people were so supportive. They were taking pictures and videos and just being so sweet. It's helped me get over stage fright."
As a young dancer, she spent years — humbling ones, she stressed — dancing on concrete for tiny audiences and in competitions, where, she said with a laugh, "everything's kind of jank."
In a similar way, busking is about paying her dues. "I like the feeling that I'm being humbled and going back to my roots," she said. "It's definitely been a test of my courage and my ability to not mumble. Sometimes I sing so softly. I mean, now I bring a microphone because I just have to, or else people wouldn't hear me. Yes, the microphone is necessary."
Source: Read Full Article