During its preview performances in June, New York Classical Theater was allowed to put on "King Lear" for only up to 75 audience members outdoors. Those patrons were socially distanced on picnic blankets, wore masks and could not eat or drink during the play.
That same month, Foo Fighters played a full-capacity show inside Madison Square Garden for 15,000 vaccinated fans. Few had face coverings on; none were required to.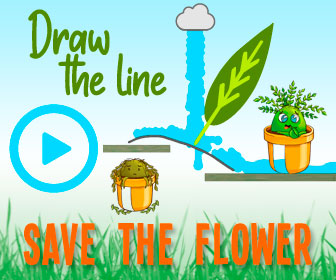 As New York and the rest of the country begin the slow journey back toward something resembling prepandemic life, rapidly shifting protocols in the state and across the country have created starkly different environments at theaters, music venues and sports arenas as venue operators seek to balance lingering coronavirus concerns with their business plans and their customers' desire for normalcy.
The differing approaches at venues perhaps just miles apart has resulted in what some arts officials said has been head spinning confusion and a sense of whiplash.
"There is frustration," said Stephen Burdman, the artistic director of NY Classical Theater. "Things have not been communicated well."
In mid-June, Gov. Andrew M. Cuomo lifted most of the state's Covid-19 restrictions after 70 percent of New York adults had gotten at least one dose of the vaccine, essentially clearing the way for most spaces to do as they please — at least as far as the state was concerned. The state does not mandate that a venue check a person's vaccination status; and in all but the biggest indoor venues, the masking and social distancing policy is now left to the discretion of the people running performances.
Many venues have sought to create an environment with as few reminders of the pandemic as possible. When Bruce Springsteen ushered in the return of Broadway last month, he played for a packed St. James Theater of 1,721 sparsely masked, vaccinated fans. At the al fresco amphitheater on Little Island, more than 600 people have been piled together onto curved wooden benches — few of them wearing masks.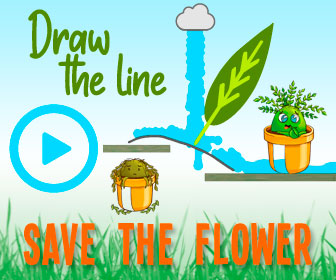 And at Feinstein's/54 Below, officials pointed out that making vaccinations a requirement for attendance has had an additional benefit: Patrons do not need to wear masks as they enjoy drinks, supper and a show.
"Safety is paramount," said Richard Frankel, one of the owners of the venue. "After safety, we want people to be comfortable and happy."
Those wishing to attend the Off Broadway sound experience "Blindness" at the Daryl Roth Theater, for example, are no longer asked to fill out a health questionnaire or have their temperature checked. But the venue continues to require audience members to be socially distanced and wear face coverings while inside the theater.
The Public Theater is among the institutions that have sought to find a middle ground.
Officials announced in early June that they planned to allow only 428 people to attend each performance of its acclaimed Shakespeare in the Park, citing state rules as the reason they had to set such sharp limits on attendance. Then on June 24, the Public said it would significantly increase the capacity of the Delacorte Theater to 1,468 seats for its free performances of "Merry Wives" because the state had lifted its restrictions.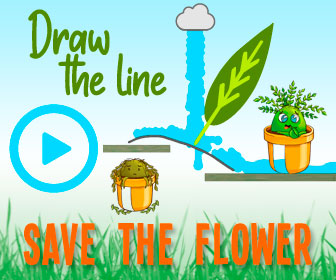 "The governor's decree to lift restrictions acknowledges a beautiful reality: We are finally starting to recover from Covid-19," the Public's artistic director, Oskar Eustis, said in a statement.
Now the Delacorte has both "full capacity" sections for people who show proof of full vaccination and "physically distanced" sections for others. Everyone, regardless of vaccination status, must wear a face mask at all times to enter the theater and when moving around. But whether audience members must wear a mask while seated depends on which section they are seated in.
Arts officials also have to contend with city and union rules created to ensure performances are safe. Though New York Classical Theater performs outdoors, it still had to abide by restrictions imposed by its city parks permit and by the actor's union, which sets out the rules under which its members are allowed to work.
The theater's city permit for June preview performances set a cap on how large the audience could be, though city officials say that cap was lifted on July 6. The rule the theater followed on audience masking was set by the actors' union, Actor's Equity. The union said that rule was in place only until early June, though Burdman said he was not told of any updates to the rules until June 30.
Burdman said he was disinclined to detail his pandemic-related rules for performance during an interview in early July for fear his understanding would be out of date by the time an article appeared.
"Things are changing honestly so rapidly, I don't want something to go to press and not be in compliance," he said. "No one is totally clear."
Asked Friday about the current state of play, Burdman said the rules had finally become clear. Audiences no longer need to socially distance or wear masks, they can once again eat and drink during the performance and capacity limits have been restored to normal levels.
Frankel said the speed of change had also overtaken Feinstein's efforts to create a nice, highly organized safety manual. His staff began compiling it as early as April 2020, but it had to be updated so many times over the course of a year, that by the time it was printed, it was almost immediately rendered obsolete. "It was such a beautiful document," he lamented.
Big indoor event venues still must follow somewhat more stringent state guidelines. People who show proof of vaccination no longer need to wear masks or socially distance inside such venues. But unvaccinated people must show proof of a recent negative coronavirus test to be admitted and must wear masks while inside.
"It's a little bit overwhelming to be back with people again," said Molly Wissell, 31, of Virginia as she waited to enter the Foo Fighters concert at Madison Square Garden last month. "Standing in line and not having our masks on makes me feel like I'm doing something wrong."
Of course, the major caveat that comes with the current rules is the same as it has been for months: They are subject to change again as the pandemic continues to evolve.
As of the mid-July, roughly 74 percent of adults in New York had gotten at least one dose of the vaccine. The Centers for Disease Control and Prevention has said fully vaccinated people can resume activities without wearing a mask.
But there is growing concern about a highly transmissible Delta variant that has surged in hot spots around the globe and is now responsible for more than half of new infections in the United States. The spread has renewed concerns about the virus and prompted the World Health Organization to urge people — even vaccinated ones — to wear masks again.
In New York City, the percentage of positive tests has doubled in the past few weeks to just over 1 percent.
It is primarily the responsibility of venue operators and local authorities to enforce state pandemic regulations where they still exist. And some arts officials say that even after they have taken the time to think through and establish the rules for their venue, enforcing them uniformly can pose a challenge.
At the Foo Fighters show at the Garden, staff members checked thousands of people's vaccine cards with varying levels of scrutiny. Some asked for identification and attempted to match it with proof of inoculation while other checkers simply waved people through as they flashed their passes.
One concert attendee packed tightly in the stands bragged openly about having gained admittance even though he said he had not been vaccinated.
Roughly an hour earlier, Marianna Terenzio, 30, of Battery Park, said she was glad there were rules in place limiting who could attend the show.
"I like that they are asking people to show vaccination proof," she said. "I feel safer for sure."
Michael Paulson, Julia Jacobs and Jon Caramanica contributed reporting.
Source: Read Full Article