"I used to listen to Donny Hathaway records, and I would cry," Lalah Hathaway said in a recent interview, and the reason wasn't hard to discern — her father died in 1979, when he was 33 years old and she was just 10. What was mysterious to her was how his symphonic soul music and crushed-velvet voice touched other people: "I would see someone listening to them and think, 'What are you crying about?'"
A chance encounter 25 years ago with the singer Mary J. Blige in the parking lot of the Capitol Records building in Los Angeles helped her understand: "Your father meant so much to me. I could feel so much of his joy and pain," Blige told her. It underscored how Donny Hathaway had a legacy beyond his own family — as a duet partner with Roberta Flack, as a major talent whose career was cut short by mental illness, as a pioneer of polychromatic R&B music.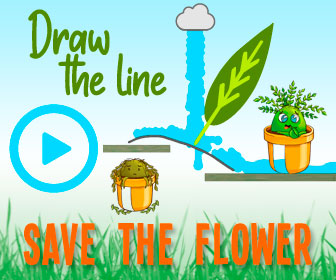 Lalah Hathaway, a successful singer in her own right and the elder of Hathaway's two daughters, has sporadically covered songs by her father. She won a Grammy in 2016 for "Little Ghetto Boy," her version of his 1972 single; she keeps it in her home next to his 2019 lifetime achievement Grammy. On Wednesday, however, she will perform an entire concert of Donny Hathaway's music for the first time, opening the summer season of Lincoln Center Out of Doors, at Damrosch Park in Manhattan.
When Lalah Hathaway began touring the world, around 1990, she started to understand her father's legacy. "In Japan, someone shows up who doesn't speak English, dressed like my dad, and has all the records, laminated, and wants me to sign them," she said. "There's so many ideas about my dad. He's such an enigma. Really, he was a dude that loved music. He wanted to create something that would last forever — and he did."
Born October 1, 1945, Donny Hathaway was raised in St. Louis by his grandmother. He started playing piano at age 4 and toured the local gospel circuit with her as a child. His sister Jacqueline Bethany said that he was very active in their local Baptist church — he spent his teenage years making vocal arrangements for the choir and playing piano during services.
"The other musicians in the church would stand around him and watch his hands, because the boy could play," Bethany said in an interview. Even at a young age, Hathaway blended his classical training with gospel and jazz.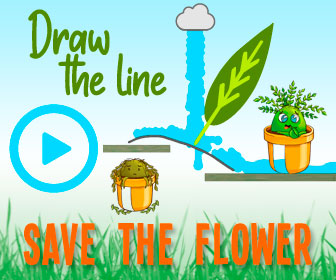 Hathaway's musical talents earned him a scholarship at Howard University, where he was famed for singing with the Alpha Phi Alpha fraternity and gigging off campus with a jazz trio. Eulaulah Vann, a fellow music major, recalled in an interview that Hathaway aced his classes: "He even had a professor who told him, 'If you can take my test without coming to class, you're welcome to do it.' So a couple of times he did." Vann and Hathaway would marry in 1967, after he dropped out of Howard to pursue his musical career.
The Hathaways moved to Chicago so Donny could work for Curtis Mayfield's Curtom label as a producer and an A&R man. He became well-known as an arranger, doing sessions with singers such as Willie Nelson, Jerry Butler and Lena Horne. Bethany sometimes sat in the corner of the studio and watched.
"I didn't see any unsatisfied customers," she said. She witnessed the session where Aretha Franklin cut the hit single "Rock Steady" and Hathaway played organ: "He made it sound so gospel."
An encounter with the saxophonist King Curtis in an elevator led to a record contract with Atlantic — Curtis was impressed by how Hathaway demonstrated his perfect pitch, humming at the same frequency as the elevator motor, and recommended him to the label.
Ed Howard, who would go on to work as the general manager of Donny Hathaway Enterprises and collaborated with the singer, was awe-struck when he first heard Hathaway's music, on his 1970 debut album, "Everything Is Everything."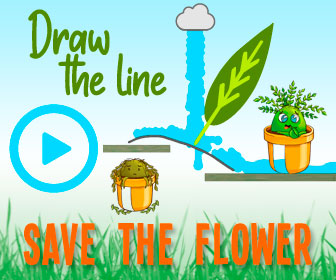 "It had a Ray Charles feel," he said in an interview. "There weren't that many people putting that much orchestration into a record like that. There's so much going on, it took a while to really pick up what's happening rhythmically."
Hathaway's "This Christmas" would eventually become a seasonal standard, but fizzled on its initial 1970 release. Hathaway didn't have any real chart success until he partnered with Roberta Flack in 1971; the two vocalists, who had attended Howard together, had hit versions of "You've Got a Friend," "You've Lost That Lovin' Feelin,'" and "Where Is the Love," singing with the trust and intimacy of two trapeze artists who knew exactly when to catch each other and when to let go.
"Donny was a tremendous talent," Flack wrote in an email. "He was not only a singer, but an arranger, composer, conductor and teacher. His vocal quality was complex. In the studio, Donny and I had an artistic pairing unlike any other for me, before or since."
Hathaway followed up the duets with "Live," a concert album documenting two 1971 shows, where he not only demonstrated his total command of a crowd, but also took other people's songs, like Marvin Gaye's "What's Going On," and fearlessly made them his own.
"Every record company I've ever been at, I've wanted to make a record like a Donny Hathaway live record," Lalah Hathaway said. "Having grown up with that record and listened to the people in the audience, I've tried to figure out what they look like, where they were sitting. These ladies talking to my dad at the show, I have imagined them hundreds of times."
Howard said Hathaway would do three sets a night. "Donny never played a set the same way, because when people came for the 7 o'clock show, they wanted to stay for the 9 o'clock show," he said. "Between sets, he would write a different arrangement for the whole set. He had such a tremendous gift."
But as his career took off Hathaway started acting erratically. "I saw something was not right," Eulaulah Hathaway said. She called her husband's management office and was told they had also noticed disturbing behavior, such as his randomly screaming at secretaries. "Well, when were you going to tell me?" she asked dryly.
Donny Hathaway was hospitalized in both New York and Chicago for paranoid schizophrenia. "He was 26 when it really came down upon him," she said. He was released and given a heavy medication regimen, 14 pills a day. "I'd get the pills ready for him and sit them on the counter," she said. "He was probably figuring out a way not to take them."
Donny Hathaway didn't release any music for five years. "He just kind of dropped out of existence," Howard said. But in 1978, he hit No. 2 on the pop charts with "The Closer I Get to You," a comeback duet with Flack. They started working on another album together in New York, but were hindered by Hathaway's mental-health issues. "Donny kept leaving the studio and going to the bathroom," Howard said. When they found him on the floor of the bathroom, sobbing, saying that someone had tried to kill him, they stopped the sessions.
That evening — Jan. 13, 1979 — Hathaway, Howard and the manager David Franklin retreated to Flack's home. "She cooked dinner for us, a Jamaican dish with spoonbread and rice and fish," Howard said. "Donny drew a picture of a gun on some music manuscript paper and asked me, 'What if somebody came up to you and said "Bang!"?' I took it away and X-ed the gun out, trying to keep him calm."
Howard and Hathaway went to the Essex House, the hotel where they were staying, and retired to their separate rooms. Hathaway slid the plate glass out of his window, neatly laid it under a table, and, still wearing his overcoat, fell to his death from the 15th floor. It was ruled a suicide, although his widow always believed it was an accident; she didn't think he meant to harm himself, but knew that his mental illness often made him careless. "I wasn't really surprised," she said. "I knew he was a sick person. He didn't really need to be working at that point anyway. I had expressed that to his partners, but people don't care."
Forty years after her father's death, Lalah Hathaway said: "Grief is a process. Art is a process. Me stepping into that light and allowing him to come through is all a process. It may sound cheesy, but it's an esoteric spiritual journey."
She connects particularly deeply with "A Song for You," written by Leon Russell but performed by Donny Hathaway as a hymn of heartbreak. Sometimes she performs it a cappella so she can feel more deeply connected to her father.
"It's strange; sometimes I'm on a stage and I'm not there," she said. "Sometimes I'm up there and he's there. And sometimes I'm up there and I'm very aware that people are looking through me and seeing him standing there."
Soul at the Center
Lalah Hathaway performs on Wednesday at 7 p.m. at the Guggenheim Bandshell in Damrosch Park in Manhattan, along with the Illustrious Blacks, Baby Rose, the Last Poets, Roosevelt André Credit and the Lappelle Choir; lincolncenter.org.

Source: Read Full Article