If you're forgoing the treadmill and want to keep logging miles, here's what you need to keep in mind.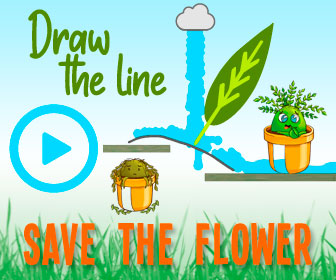 By Jen A. Miller
Running became the thing to do this year as the pandemic closed gyms across the country. Many indoor fitness options have reopened in some capacity, though as cases climb, some states may shut them down again. A lot of runners are still passing on treadmills and sticking to the open road.
But winter running is different than summer. It's darker, it's colder and it can be rougher on your body. Staying warm without getting too hot can be a tricky dance. Here's what you need to know.
Think in layers.
The key for winter running is layers, especially for new runners (or those who are new to running outside in winter). Too hot? Just take a layer off.
Sally Loeffler, co-owner of the Beyond Running store in Fargo, N.D., recommends a three-layer system.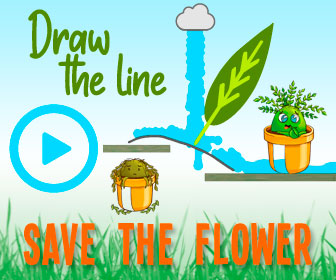 The first or base layer should be made of a synthetic fiber, merino wool or a synthetic/merino wool blend (the higher percentage of merino wool, the more expensive the item tends to be). Just avoid cotton, especially right next to your skin. "It will be soaking wet and twice its original size after you sweat," Loeffler said.
The second layer should be something long sleeved that keeps heat close to your body, and the third layer is a shell that protects you from wind, rain or snow, if necessary.
What is cool, cold and really cold will depend on your body and the overall weather picture. Cecily Tynan, the chief meteorologist for 6ABC Action News in Philadelphia who is also a marathoner and Iron Man finisher, said to take both wind and humidity into account when planning what to wear. She also recommends dressing for 10 to 20 degrees warmer than it is outside.
"I often think if I'm not a little bit cold in the beginning of my run, I'm overdressed," she said.
You can also take a walk first and think about how you're going to feel after 10 minutes of running in those conditions.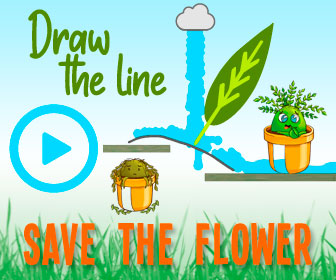 Don't forget the accessories.
Winter running is about more than just covering your upper and lower body. For your head, you can wear a hat or a band that covers your ears. If your fingers are cold, try mittens or mittens over gloves so you can take the mittens off if things warm up.
For shoes, you can buy winter traction devices that go over your sneakers, or put screws in the bottom of them to give you traction on slippery surfaces (you can buy cleats or boot studs made for this purpose, or quarter-inch or half-inch sheet metal screws, which are available at any hardware store; Chase the Summit, a YouTube Channel about trail running, has a great video on how to insert them).
If you decide to try adding screws, Greg Haapala, race director of Grandma's Marathon in Duluth, Minn., recommends trying it on old running shoes first, and making sure that the tips of the screws don't poke through to your foot. "You can either simply wear older shoes as your 'screw shoes,' or once you know they will be comfortable for you, remove the screws from the older shoes and attach to your newer ones," he said.
Haapala wears trail running shoes, which tend to have better traction, when running on snowy streets and sidewalks in the winter. He also wears sunglasses "even if it's not very sunny to block the winds and potentially blowing snow," he said.
Jay Ell Alexander, owner and chief executive of Black Girls RUN!, a group devoted to getting more African-American women to take up running, carries disposable hand warmers, which are typically sold at drug and hardware stores. "I keep a pack of them in the trunk of my car," she said.
You'll still need to hydrate on long runs in the winter. You can carry water in a handheld bottle, but that hand can get cold fast. Instead, considering a running waist belt with slots for water bottles, or a hydration vest. Just make sure that vest is running specific, not one designed for hiking or biking.
Remember, lunchtime can be for running, too.
If you're still working from home, and have flexibility in your work-from-home schedule, winter running doesn't have to be in the cold, dark morning, or the cold, dark night. Midday runs may be an option — especially since your co-workers can't tell if you're sweaty when you get back.
However, if those dark hours are still the best time for you to go, make sure that "you're lit up like a Christmas tree," said Loeffler. This is especially important "when the weather isn't great because most people do not expect to see runners out," she said. "They're not looking for you."
Loeffler said a simple reflective vest "does a world of good," as long as it's reflective on front and back. You can also buy light-up belts and sashes, or clip-on lights (those that work on cyclists work just as well on you). She also said that her store has seen a big sales spike in headlamps this year, which double as lighting for the path in front of you.
If you're traveling to where you're going to start your run (like to a trailhead), make sure you bring something to wear after, said Tynan. "You warm up very quickly when you run but you cool off really quickly when you stop," she said. "When the weather does get colder, it's really important that you have a dry change of clothes with you so you can get out of those wet clothes."
Get your body ready.
A cold day can be a shock, especially if you're trying to go right from your bed to running. Heather A. Milton, exercise physiologist with the Running Lab at NYU Langone Sports Performance Center, recommends dynamic stretches like leg swings or lunges before you go. While the science on whether stretching really works is mixed, these kinds of exercise will get your blood pumping and ready to move.
If you're running in urban or suburban environments on concrete or asphalt, those surfaces will be harder — and possibly frozen — in the winter. Especially if you're used to running on a treadmill, it could be a shock to the body. Milton said to give your time body to adjust because you're building up strength, just like you would through a new weight lifting routine. That may mean taking a day off after a long run on frozen concrete. You need to help the structures in your body grow strong enough to withstand that extra force," she said.
Your mask — which you should wear while running if you're around other people — is also a help right now, as it'll help warm that air up before your breathe it in. Otherwise, if the air is cold, you may feel like you're working harder to hit a specific pace and as Milton said, feel "a little more tightness in your chest as your airways are trying to respond to the temperature of the air you're inhaling."
Pal up to stay motivated.
While you don't want to run with a big group right now, having an accountability partner can keep you going.
"If you do it with someone else, you're more likely to stay on track or be able to fight through a bad day or saying that it's just too cold," said Alexander of Black Girls RUN!. A partner can be "just that motivation to get you past that bad mood." That partner doesn't have to be by your side, either. Just having someone to call, text or email can help you both keep going.
You can also set a specific goal for what you want to achieve by running outside. Do you want to get a half-hour or hour of fresh air that day? Or do you want to work your way up to running a specific distance? While most big races have been scratched this year, some smaller events are still happening in person, and virtual races are the biggest trend in running right now. You can do them from anywhere.
Haapala said he also keeps his eyes on what comes after winter running. "In the spring, when you shed the layers, you feel so fast and such an animal because you trained all winter in heavy layers," he said. "It's like losing 10 pounds without even trying."
Jen A. Miller is the author of "Running: A Love Story" and writes The Times' running newsletter. Sign up at nytimes.com/newsletters/running.
Site Index
Site Information Navigation
Source: Read Full Article