When actors can't gather onstage, they can still make drama with their voices. Our critics review four recent audio plays.
I Hate It Here: Stories From the End of the Old World
(Through March 7; studiotheatre.org)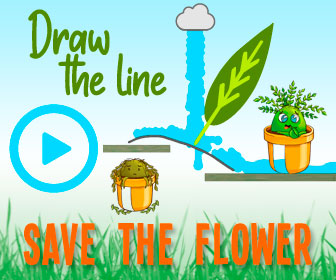 I wonder if there's been a play that channels the discontent and despondency of 2020 as perfectly as Studio Theater's sharp and satisfyingly foul-mouthed "I Hate It Here: Stories From the End of the Old World." I'd wager not. Written and directed by Ike Holter, "I Hate It Here" is a collection of vignettes from people who, after a year of disease and death, are done with pleasantries.
A woman who has carried on her mother's legacy of protesting confronts her friend and his partner for not doing enough; a teacher reflects on the racist parents of a white student in her class; a middle-aged couple who started the pandemic "glamping" realize they're now homeless in the woods; and a man struggles to accept the fact that his mentor is a sexual harasser. Issues of race, class, accountability and political engagement come up at a catering job, a fast-food restaurant and a pandemic wedding — with 18 characters (performed by a cast of seven) having conversations or speaking monologues to an unknown listener.
Holter has a well-tuned ear for language; his dialogue is sparky and cynical, confrontational and personal, so monologues feel like the casual dinner conversation you'd have with a friend. But just because Holter's text is fluent in the disillusionment that's overtaken this year doesn't mean that it lacks humor or wit. His characters speak in phrases that contort idioms and rhyme and pun and string expletives together like jewels on a necklace — yes, his unprintables are as elegant as that (disciples of the profane would be proud).
"I Hate It Here" gathers great momentum, especially early in the nearly 90-minute production, as shorter vignettes are delivered in quick succession. Later, some longer sequences start to drag and could use snips in the dialogue, but ultimately these deliver the stories with some of the most heft. The intro and outro music, composed and directed by Gabriel Ruiz, who also stars, could be nixed. And occasionally the actors play the text too loud, so to speak, but it's forgivable, especially given the language's perverse gambols — who wouldn't be carried away by these lines?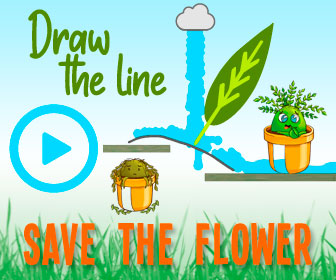 At the end, a woman, recounting the losses she's faced, says she's done pretending things are fine. "I hate it here!" she screeches, culling it from the tips of her toenails. Then she pauses briefly, and is suddenly renewed. That's the sound of catharsis, and I felt it, too. MAYA PHILLIPS
Chonburi International Hotel & Butterfly Club
(Ongoing, audible.com)
Even when the performers have utterly distinct voices, audio plays can be difficult to follow. Absent are the clues of countenance and costuming that usually help viewers track who's who and what their story is. The best way to approach the genre is often just to succumb to the confusion and listen, turning off the part of your brain that wants instant clarity.
That's probably also the best way to approach new subjects when they finally hit the stage, or in this case hit your headphones. "Chonburi International Hotel & Butterfly Club," by Shakina Nayfack, is that kind of play, telling the story of seven transgender women awaiting, recovering from or seeking to improve the results of gender confirmation surgery. As drama, it may be confusing, even if beautifully cast for vocal contrast. But as a bulletin from the front lines of identity, it's ear-opening.
The "butterflies" emerging from their cocoons at the (fictional) title hotel, in Thailand, are drawn with heavy outlines to emphasize the diversity of transgender life. Sivan (Kate Bornstein) is an astronomer from Hawaii, joined in Chonburi by her cisgender wife. Jerri (Bianca Leigh), from Australia, also brings her wife, as well as their surprisingly chill 15-year-old son. Dinah (Dana Aliya Levinson) is a retired racecar driver; Van (Angelica Ross), a video game designer; Yael (Ita Segev), a former soldier in the Israeli army. You could imagine them in a lifeboat story, and in a way they are.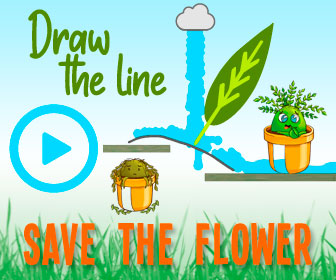 Needing rescuing most is the newcomer Kina, played by Nayfack ("Difficult People") and based to some degree on her own experiences as a transgender woman who crowdfunded her surgery in Thailand with what she calls a "kickstart her" campaign. At first standoffish, and later in pain and anguish, she finds solace in the sisterly ministrations of the butterflies and in the care of a nurse and a bellhop whose back stories conveniently dovetail the main plot. Kina even gets an ambiguous romantic arc, with a Thai sex worker she hires for one last pre-op fling.
"Chonburi," a coproduction of Audible and the Williamstown Theater Festival, is not one of those plays that's about too little. Though its director, Laura Savia, gives it a fast-talking sitcom spin, with jaunty interstitial music, its origins in autobiography make it difficult to shape. Discussions of spirituality, parental rights and the occupation of Palestine, let alone the Thai coup d'état of 2014, quickly come to feel like tangents.
Other scenes, like the one in which Jerri gives Kina (and us) an explicit post-surgery anatomy lesson, are riveting. It's here, in the central story of transformation — how each woman puts her "body on the altar" to free herself — that "Chonburi" achieves the kind of focus it needs to do the same. JESSE GREEN
Animals
(Ongoing, audible.com)
Two couples — one a bit more seasoned, the other still fresh — get together for a night, and amid too many drinks and dredged-up histories, they turn to a feast of insults to sate their appetites. Everyone's bitter. Everyone's unhappy. And it's pretty clear none of these people should be within 50 miles of one another. They are, as the young girlfriend in the new couple observes, animals.
No, this isn't an Edward Albee play, though that's an understandable assumption to make. "Animals," written by Stacy Osei-Kuffour and directed by Whitney White, has much of the same DNA — lust, longing and resentment among lovers and friends, as well as alcohol — but instead of improving the formula, it ends up feeling like a rote reconstruction.
There is one notable divergence: "Animals," also on Audible as part of the Williamstown Theatre Festival, brings in the matter of race. Henry (Jason Butler Harner), who's white, proposes to his longtime girlfriend, Lydia (Aja Naomi King), who's Black, before a dinner they're hosting — but the timing is suspicious: The occasion for the event is Lydia's "anniversary" with her old friend and amour Jason (William Jackson Harper), who's also Black. With Jason is his latest young white girlfriend, Coleen (Madeline Brewer).
Henry notes Lydia's code-switching and resents her inappropriate familiarity with Jason, who has renamed himself Yaw in an Alex Haley-esque a-wokening after a trip to Africa. Jason, a pedantic New York University professor, judges Henry, especially when the topic of race comes up, as Lydia attacks Coleen and moons over Jason. This is a therapist's nightmare: There are more deflections and projections than in a carnival house of mirrors.
But "Animals" feels burdened with effort; it's too quick to get to the worst of its characters, giving the roughly 90-minute production nowhere deeper to go. No foreplay of nuanced chitchat here, just a relentless barrage of aspersions, which led me to the thought: Do I really believe these people sneering their way through this evening? Not for a second. The interlocking links of insecurity and codependence that supposedly chain these characters to this truly horrendous gathering are less apparent than the play seems to believe.
Even during the characters' most bitter invectives, the cast's performances similarly skate over the surface, more ornamental than immersed. It feels like a symptom of the play's inability to extricate itself from the clichés of its genre and successfully surface its more novel elements. Lydia and Jason are connected not just through their history but by their racial experience, and simultaneously want to keep that but also shelter within the privilege and status of their white partners.
Interracial sexual politics is a vast McDonald's-style playground for a writer to explore (just ask Jeremy O. Harris, whose characters certainly play in his "Slave Play"). But "Animals" struggles to parse out how its characters' racial identities connect to their desires and shames in and out of the bedroom. For large swaths of the play, the white partners feel like afterthoughts, but it also doesn't fully commit to investigating the Blackness of Lydia and Jason and how much of their intimacy is tied to that. When the play reaches its conclusion, it's unclear of its upshot.
Proposals and retractions, propositions and rejections, someone breaking something and someone storming off: "Animals" plays the standards but this cover of the theme "misery loves dinner company" doesn't chart. MAYA PHILLIPS
Wally World
(Through Aug. 31; steppenwolf.org)
Inside Wally World, it's one of the most frantic times of the year — and that's saying something for a big-box store so vast that thousands of customers prowl its aisles each day. Chaos comes with the territory, especially on Christmas Eve.
So it's a bit of a mystery that Isaac Gómez's audio play, "Wally World," is such a pleasantly relaxing experience, even as it thrives on workplace tensions. From the first notes of holiday music at the top of the show (the Vince Guaraldi Trio's jazzy "O Tannenbaum," from "A Charlie Brown Christmas") and the first static off the walkie-talkies that keep the store's management team connected, we sense that we're in good hands.
Like many a Christmas tale, this sprawling ensemble dramedy — directed by Gómez and Lili-Anne Brown for Steppenwolf Theater Company — has at its center someone who has lost her way. Andy (Sandra Marquez) has spent 23 Christmas Eves at this Wally World in El Paso, Tex., working her way up to store manager, fearsomely bossing a whole team of deputies. Trouble is, the rigor that helped her rise now clouds her vision and stunts her sympathy.
A cousin of sorts to the sitcom "Superstore," "Wally World" hits its mark much better than the Off Broadway musical "Walmartopia" did. This play is a fiction, yet for Gómez ("the way she spoke"), a very personal one: His mother, too, worked her way up from cashier to manager at a Walmart in El Paso. "Wally World" is a portrait of a place he knows — so well that he neglects to explain some of its jargon.
On this Christmas Eve, Andy's store is short-handed. You might think the added pressure would send everyone scrambling, but that's consistently true only of the no-nonsense Estelle. In a standout performance by Jacqueline Williams, she is the character we root for hardest — especially when she reports "actual velociraptors destroying our store."
A close second is Jax (the terrific Kevin Curtis), an assistant manager who begins his workday with aplomb by insulting the higher-ranking Mark (Cliff Chamberlain), who is a sexual-harassment lawsuit waiting to happen.
Spiked with sociopolitical point-making and rather a lot of day drinking, "Wally World" (which runs two hours and 20 minutes) has a cast of 10, which might have threatened to overwhelm the medium: so many voices to learn. But the performances are almost uniformly strong, and Aaron Stephenson's sound design is remarkably thoughtful.
So it's easy to follow along, though Janie (Karen Rodriguez) isn't credibly written as the barely functioning alcoholic of the bunch, while Karla (Leslie Sophia Perez), the sole sales associate we meet, seems more plot device than person. There is, however, a charming romantic subplot, and the ending is satisfying without being too sweet.
Warning: You can't buy single tickets to "Wally World." It's only available as part of a virtual membership. Essential workers, however, are among those who can get a hefty discount. Well done on that, Steppenwolf. LAURA COLLINS-HUGHES
Source: Read Full Article