It may come as a surprise that Milan's Teatro alla Scala, one of the world's most storied houses, opened its doors for the first time on Aug. 3, 1778, with the premiere of "Europa Riconosciuta" ("Europe Revealed") by none other than Antonio Salieri, often portrayed as Mozart's rival.
Salieri is slowly emerging from centuries of oblivion. Over the past 15 years, vocal superstars like Cecilia Bartoli and Diana Damrau have recorded the Italian composer's arias. In 2004, "Europa Riconosciuta" was chosen to reopen La Scala after a major renovation, in a high-profile production conducted by Riccardo Muti, the house's music director at the time.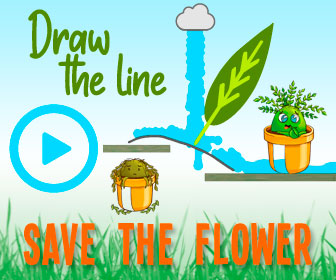 In July, Salieri is returning to La Scala with a new production of his one-act opera "Prima la Musica e Poi le Parole" ("First the music and then the words"). It is half of a quirky doubleheader with Giacomo Puccini's screwball comedy "Gianni Schicchi," about a schemer who steals a dead man's fortune, seen in Woody Allen's Los Angeles Opera production from 2008. Both short works will be conducted by Adam Fischer, a Hungarian maestro (and brother of the conductor Ivan Fischer), and both will star Ambrogio Maestri, an Italian baritone.
Given such lavish production values, one might not expect that this Salieri-Puccini one-two punch is, in fact, a project of La Scala's academy, Accademia Teatro alla Scala, which has existed in some form for about 200 years. Nowadays, it trains roughly 1,600 international students ages 19 to 30 in every aspect of the performing arts, from management to set design to singing. Alexander Pereira, La Scala's artistic director, who is also chairman of the Accademia, suggested the quirky double feature.
Nor will this be the first time that Salieri's one-act opera has shared such illustrious company.
The 1786 premiere of "Prima la Musica," at the Orangery of Schönbrunn Palace in Vienna, was the scene of one of history's wittiest musical contests. On Feb. 7, 1786, Emperor Joseph II of Austria had Italian opera and German Singspiel — the most popular musical theater genres of the day — duke it out for the benefit of royal guests. A lavish gala was prepared, and stages were set up at each end of the Orangery. In one corner was Salieri with "Prima la Musica"; in the other was none other than Mozart, with his comedy "Der Schauspieldirektor" (The Impresario).
"It wasn't a competition like Mascagni and Leoncavallo," said the director of "Prima la Musica," Grischa Asagaroff, referring to the composers of "Cavalleria Rusticana" and "Pagliacci," which were both written for an Italian music publisher that sponsored a contest for new one-act operas in the late 19th century. Even though those two operas, both concise melodramas about love and murder, were not originally intended to be performed together, these days they form opera's most enduring double bill.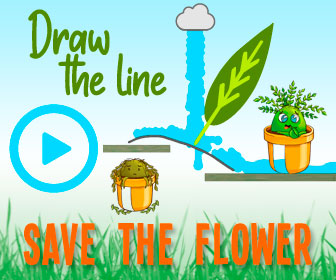 "What the emperor did was a way to show the audience: This is the new German style of opera, and this is the traditional Italian way," Mr. Asagaroff continued.
"They didn't do the two pieces at the same time, but one after the other," the German director clarified, to dispel any possible misconception that the emperor's musical gala resembled the plot of Richard Strauss's "Ariadne auf Naxos."
In that 1916 work, a collaboration with the playwright Hugo von Hofmannsthal, a wealthy and capricious nobleman orders that a serious opera and a burlesque entertainment be performed simultaneously, so that fireworks can start in the garden at the stroke of 9.
Mr. Asagaroff said that bringing "Prima la Musica" to La Scala was Mr. Pereira's longstanding ambition as artistic director. "Pereira likes this old stuff a lot, and he thinks it's better to do it with 'Schicchi,' which is a very important piece and which has a large singing cast," Mr. Asagaroff explained. He added that he would have liked to direct "Schicchi" himself, but that Mr. Allen's production had already been selected.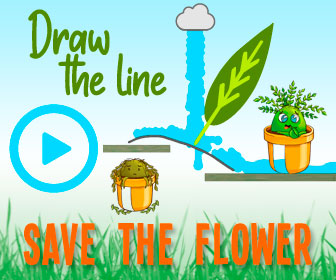 Is it daunting to go up against the legendary filmmaker? "Yes, sure," Mr. Asagaroff replied.
"It's a challenge, because the piece is not as impressive or as known as 'Schicchi,'" he added. "It doesn't have an aria like 'O Mio Babbino Caro,' which is universally known even by people who know nothing about opera," a reference to Puccini's lyric showstopper in which Schicchi's daughter persuades her father to win her a dowry so she can marry the man she loves.
"So it's a challenge for me to make something out of this piece," Mr. Asagaroff said, adding that his production would eschew realism for a fantastical set full of oversize instruments. "It has to make it funny and appealing — especially all the recitatives," he said, referring to the rapid-fire dialogues set to harpsichord accompaniment between the arias.
"Mamma mia, the recitatives, always the recitatives!" cried Mr. Maestri, the Scala production's star, backstage after a recent performance in Munich of "Il Trittico," Puccini's trilogy of one-act operas first performed at the Metropolitan Opera in 1918.
The title role in "Schicchi," the trilogy's comic third part, is one of the Italian baritone's calling cards. That evening in Munich, however, he had also been singing the lead in "Il Tabarro," the atmospheric tragedy at the start. Full performances of "Trittico" are rare, and "Schicchi," a popular short work, is often paired with "Tabarro" or "Suor Angelica," the trilogy's second, tear-jerking installment.
"Schicchi" occasionally also winds up on programs with works by other composers, like Alexander Zemlinsky's "A Florentine Tragedy" or Bela Bartok's "Bluebeard's Castle." For instance, the Los Angeles Opera's 2015 revival of Mr. Allen's production presented it alongside a new "Pagliacci" by the filmmaker Franco Zeffirelli.
The production at La Scala will be the first time Mr. Maestri sings "Schicchi" together with a non-"Trittico" opera. Despite the challenge of learning an unfamiliar score, he said he was looking forward to appearing onstage with the academy's talented students, dressed as Salieri himself.
He is eagerly awaiting a visit by Mr. Allen to Milan, where the filmmaker is to supervise the final rehearsal of "Schicchi" on June 27.
"I'll meet him," he said. "How exciting."
Source: Read Full Article