Dashawn Wiggan had broken his foster home's curfew.
With a mixture of fear and awe, he arrived with his boyfriend at the Christopher Street piers. Loud, fast beats with crashing rhythms met them in front of the dark Hudson River, where young dancers had congregated.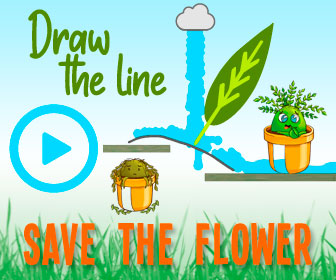 For Mr. Wiggan, this night in 2016 was revelatory.
"When you're on the floor, it's like all eyes on you," Mr. Wiggan, 21, said in an interview this month in Brooklyn. "It feels like you're the baddest person in the room, like, 'O.K., I feel like a Beyoncé.'"
Several times that year, Mr. Wiggan returned to the pier and its ball scene — a subculture largely made up of black and Latino L.G.B.T.Q. individuals who compete in fashion and dance events, a version of which was recently brought to the screen in the Ryan Murphy show "Pose." He soaked up the vibrant energy. For him, it was a relief from the Queens foster home with tight rules that he had recently been struggling with.
"I had a curfew, like very strict, and I couldn't be who I was," Mr. Wiggan said. "No guests, no boys. I had a lot of rules: 'No piercings, no tattoos, no "gay clothes," no this and that. You have to speak a certain way.'"
The home situation was particularly difficult for Mr. Wiggan. He knew he was gay. One day during 10th grade, a cute new boy walked in through the classroom door, and Mr. Wiggan couldn't take his eyes off him. When he casually mentioned to his foster mother that he liked men, she quickly dismissed the thought.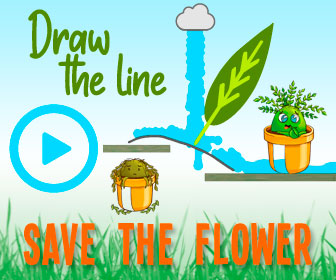 "She was like, 'I don't think you're gay,'" Mr. Wiggan said. "'I think you need to experience some of both. Like go experience a woman to know you're straight.'"
Mr. Wiggan entered the foster care system about a decade ago, after he'd been living in a shelter. He eventually was placed with the family in Queens, where he felt stifled much of the years he spent there, more than half of his tenure.
"I swear I feel like I was in jail for a while," he said.
About three years ago, college brought an escape. With financial aid and support through the Percy Ellis Sutton Search for Education, Elevation, and Knowledge program at City University of New York, which assists people in foster care, Mr. Wiggan began to pursue a degree in liberal studies at Medgar Evers College in Brooklyn.
He eventually moved into a dorm in Harlem, thanks to help from the Dorm Project, an initiative that supports students in the foster care system.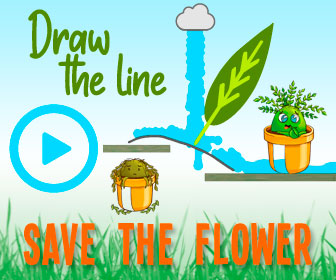 It was during this period that Mr. Wiggan began immersing himself more deeply in the ball scene, which thrived in the 1980s and sprung up in pop culture in the early '90s in the documentary "Paris Is Burning" and the Madonna music video for "Vogue."
By 2018, he was consistently competing as a member of the House of Marciano, one of the many "families" that participate in balls, in categories for "face," which judges makeup and beauty, and "realness," or emulating the tropes or "passing" as cisgender or straight. The teams are often called "houses" or families, an embrace of their members that they may not have previously had.
"Since I left my other home, I felt like it was 'me,'" Mr. Wiggan said. "Me to take care, to get what I really wanted to get, and me to express myself, to be free to be who I wanted to be and enjoy life."
Over the past year, he has begun to compete in vogueing competitions at balls as a member of the House of Dior, with a style he describes as "soft and dramatic," occasionally incorporating moves like hair flips and twerking.
While Mr. Wiggan is passionate about dance, he continues to pursue his education. Although he has taken a few semesters off, he aspires to graduate from college before he turns 24.
To support the occasional $5 to $15 entrance fees for ball competitions and help pay for college, Mr. Wiggan picked up two seasonal part-time jobs near the end of November: delivering packages for UPS in Brooklyn, and working as a stock associate and cashier at the discount chain Five Below in Long Island City. With the holiday season ending, he is applying for new jobs.
"I used to model too, a little bit," said Mr. Wiggan, who in the past has also earned money promoting events on his Instagram account. "I feel like I'm my own entrepreneur."
As he aged out of the foster care system in August, Mr. Wiggan took the past semester off to move into his own apartment in Cypress Hills Homes, a public housing complex in Brooklyn. In September, Children's Aid, one of the seven organizations supported by The New York Times Neediest Cases Fund, used $200 from The Fund to purchase a Key Food gift card for Mr. Wiggan while he waited to secure his food stamp benefits.
In the future, he envisions possibly working as a teaching assistant while continuing to develop his vogueing skills and competing.
"Sometimes vogueing does become mainstream, where we get opportunities to dance with celebrities and be in videos and stuff like that, but I'm not there yet," Mr. Wiggan said. "I'm still learning, I'm still coming up."
Donations to The Neediest Cases Fund may be made online, or with a check or over the phone.
Source: Read Full Article