Only a year ago, cautious speculation had it that life would fully return to normal — perhaps by Thanksgiving of 2021. At the time it felt impossibly far-off, and in retrospect it seems naïvely optimistic. Few of us could have imagined the extent to which vaccine resistance would assert itself so aggressively, in so many different corners of society.
President Biden's announcement on Thursday that he would mandate shots for a huge swath of the American work force speaks to how dire things have become — and we've arrived here, to a significant extent, because of the line drawn by an unlikely cohort. Singled out for strict new vaccination requirements are 17 million health care workers employed by hospitals and other institutions that accept Medicare and Medicaid. The line had come to seem impenetrable.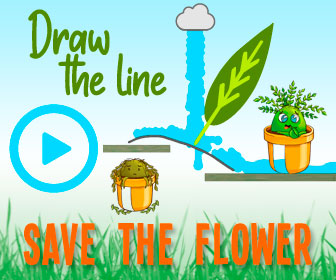 The signs were there early enough. In March, a national survey conducted by The Washington Post indicated that nearly half of frontline health care workers remained unvaccinated even though they had been eligible for the shot since December, and even though they had witnessed so much devastation first hand. This summer, a quarter of New York State's hospital workers — roughly 112,500 people — still had not received their injections, which prompted Governor Cuomo, during his final weeks in office, to mandate that by the end of September they would have no choice.
Health-care professionals, who presumably might have guided us toward closure, were not of one mind, and the dissent extended beyond aides, orderlies and assistants. Recently, a surgeon in Alabama told me that it was only late this summer that two of his nurses had managed to overcome their ambivalence about the vaccine. He had talked to them patiently and eventually they reached a point of reversal.
Within ultra-Orthodox communities in Brooklyn, which have long been resistant to immunization despite dangerous outbreaks of measles, the Covid vaccination rate is stuck at around 40 percent, well below the figure for the city on the whole. A video of Dr. Vladimir Zelenko, which has recently been making its way around the community via What's App, was bound to foment only more distrust; in it he is speaking before a rabbinical court in Israel, asking why we would ever inject children with "poison."
Dr. Zelenko was an early proponent of treating Covid with hydroxychloroquine, a protocol quickly championed by President Trump, which soon after forced the Food and Drug Administration to revoke emergency-use authorization of the drug, citing its inefficacy and the risk of kidney injury and liver failure.
Clearly Dr. Zelenko is an outlier. But what to make of someone like Richard Funaro, an internist with a practice in Bay Ridge, Brooklyn? He was put off by Dr. Zelenko's statements — and the first to share them with me — and yet he has maintained a complicated relationship to the vaccine.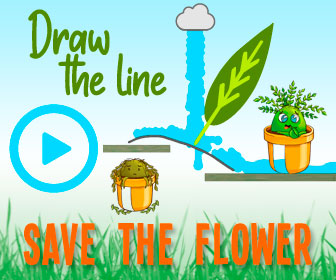 Latest Updates
Dr. Funaro, who is affiliated with Maimonides Medical Center, was also treated there early in the pandemic, when he contracted Covid and was put on a high oxygen flow. "I almost died," he said. Adding to the poignancy, his daughter, a cardiothoracic nurse at the hospital, had been assigned to the intensive care unit where he was staying. She, too, got sick at some point and got a vaccine as soon as it became available. But Dr. Funaro did not. Given the new legal requirements, it is no longer up to him. But if he had a choice, he told me, he would rather rely on his "natural immunity."
The Centers for Disease Control and Prevention would prefer otherwise. Last month it cited a study showing that those with previous Covid cases, who remained unvaccinated, were more than twice as likely to be reinfected than those who had received shots.
In his practice, Dr. Funaro has encountered considerable vaccine resistance. On the day I spoke to him, three patients said they didn't want the vaccine; one told him that he planned to get a fake vaccine pass. Others have asked him to write letters providing a medical exemption that would allow them skip the shot. Dr. Funaro refused, he told me, something that could result in the termination of a medical license.
Understand Vaccine and Mask Mandates in the U.S.
Vaccine rules. On Aug. 23, the Food and Drug Administration granted full approval to Pfizer-BioNTech's coronavirus vaccine for people 16 and up, paving the way for an increase in mandates in both the public and private sectors. Private companies have been increasingly mandating vaccines for employees. Such mandates are legally allowed and have been upheld in court challenges.
Mask rules. The Centers for Disease Control and Prevention in July recommended that all Americans, regardless of vaccination status, wear masks in indoor public places within areas experiencing outbreaks, a reversal of the guidance it offered in May. See where the C.D.C. guidance would apply, and where states have instituted their own mask policies. The battle over masks has become contentious in some states, with some local leaders defying state bans.
College and universities. More than 400 colleges and universities are requiring students to be vaccinated against Covid-19. Almost all are in states that voted for President Biden.
Schools. Both California and New York City have introduced vaccine mandates for education staff. A survey released in August found that many American parents of school-age children are opposed to mandated vaccines for students, but were more supportive of mask mandates for students, teachers and staff members who do not have their shots.  
Hospitals and medical centers. Many hospitals and major health systems are requiring employees to get a Covid-19 vaccine, citing rising caseloads fueled by the Delta variant and stubbornly low vaccination rates in their communities, even within their work force.
New York City. Proof of vaccination is required of workers and customers for indoor dining, gyms, performances and other indoor situations, although enforcement does not begin until Sept. 13. Teachers and other education workers in the city's vast school system will need to have at least one vaccine dose by Sept. 27, without the option of weekly testing. City hospital workers must also get a vaccine or be subjected to weekly testing. Similar rules are in place for New York State employees.
At the federal level. The Pentagon announced that it would seek to make coronavirus vaccinations mandatory for the country's 1.3 million active-duty troops "no later" than the middle of September. President Biden announced that all civilian federal employees would have to be vaccinated against the coronavirus or submit to regular testing, social distancing, mask requirements and restrictions on most travel.

Source: Read Full Article