AIX-EN-PROVENCE, France — On Karita Mattila's Twitter page — where her profile photo is a refined portrait, but the background image is a blurry cellphone shot of her cheesing joyfully — you'll find a simple biography that begins: "Finnish soprano. Going strong. Having fun."
Going strong may be putting it lightly. At 58, Ms. Mattila, who is currently onstage here at the Aix Festival in Weill and Brecht's "Rise and Fall of the City of Mahagonny," is having something of a late-career renaissance: a newly expanding repertoire and newfound celebrity on Twitter, where she is beloved by some of opera's most ardent fans.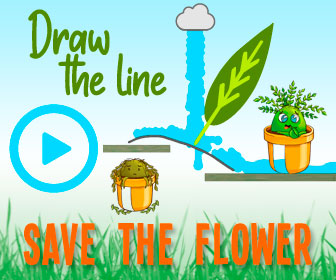 And she loves them right back.
"These are such wonderful people, and I haven't even met them!" she exclaimed during an interview here at the Grand Théâtre de Provence, where "Mahagonny" continues through July 15. "They make my life so much richer."
On Twitter — where few opera stars, when they're present at all, are active beyond blandly promoting their performances — she posts, often with an abundance of emoji, about everything. She reacts to the news, never shying from being political; she participates in polls; she shares her thoughts (and horror stories) about restaurants in Aix-en-Provence. This week, she retweeted a video of the soccer player Megan Rapinoe and wrote, "I AM HER BIGGEST FAN! ❤️❤️❤️"
While at home in Naples, Fla. — "I'm probably the youngest person there," she said, laughing — she even posts sweaty selfies after jogs in the Florida heat, because "I've decided to be me."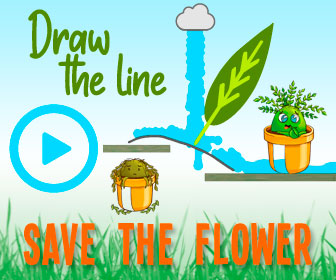 "I used to be so overprotective of myself," she said. "It's time to start having faith."
Ms. Mattila's Twitter presence comes off as pure joy. But when she joined the social media platform last year, it was in a moment of crisis: her divorce.
"Twitter was — maybe it's dramatic — it was my lifesaver," she said. "It really became my rescuer."
Before the divorce from Tapio Kuneinen, who was also her manager, Ms. Mattila wasn't present on social media. She thought of herself as inept and clumsy with the internet and all things related to new technology. And joining Twitter wasn't a step she was going to take lightly. A girlfriend warned her, she recalled: "There will be people who hate you. And if there aren't, it means you don't have enough followers yet."
But Ms. Mattila gave it a try. And as followers came, she began to interact with them, more and more — engaging with fans and music scholars from around the world who also repost many of her tweets.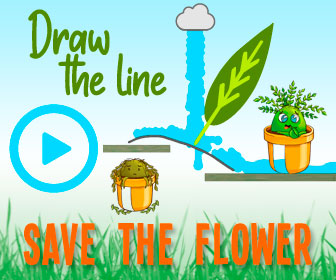 "I 'met' so many of these people, and I cried so much because it moved me, how they analyzed music and what I was doing. Of course I have that music-training background, but it had been so long since I have had conversations about music, what I do for a living," she said, waving her arms for emphasis.
When she was in New York this spring for a production of Poulenc's "Dialogues des Carmélites" at the Metropolitan Opera, Ms. Mattila began to meet some of her Twitter followers in person and was, she said, "totally in awe."
"It's been fascinating to meet people who know me because of what I do," she added. "But they have their own stories and lives and careers. And they are such fascinating people." She has even extended an invitation or two to her home in Florida.
Twitter has also redefined Ms. Mattila's relationship with music. As a busy international artist, she had long thought she didn't have the time to listen recreationally. But now, she said: "There are these guys that send me what they are listening to. It's re-established my appreciation toward my own field."
This musical awakening has coincided with a new phase of Ms. Mattila's career. She rose to fame — especially after her Met debut in 1990 — through operas like "Jenufa," "Fidelio" and, most audaciously, "Salome" (in which her "Dance of the Seven Veils" at the Met in 2004 ended with her fully naked).
She has retired her signature roles over time, and at one point spent several years away from the Met. But then, in 2016, she returned to "Jenufa" — not as the title heroine, but as the older Kostelnicka. The performance was a triumph: her musicality undiminished, her characterization achingly human.
The new roles have kept coming. In the "Carmélites" at the Met this spring, she made another debut, as the prioress, Madame de Croissy. Her death scene was the opera's emotional peak, at times difficult to watch for its unvarnished depiction of a pious woman ravaged by illness and questioning her faith.
Throughout her career, Ms. Mattila has been famous for her dramatic prowess and visceral physicality, ingrained, she said, since her education at the Sibelius Academy in Finland. But Esa-Pekka Salonen, her fellow student at the academy and the conductor of the Aix "Mahagonny," described her theatricality as more extraordinary than schooling alone could produce.
"She is totally committed to the material, whatever it is," he said. "Things can be raw, they can be intense, they can be funny. But she's always in it, totally. Obviously over the years, her voice has changed, but the commitment has not gone anywhere."
Similar appraisals come from other colleagues. Ivo van Hove, the "Mahagonny" director, said that she is "a personality, of course," but added that she is collaborative and takes her job very seriously. And Peter Gelb, the Met's general manager, described her as "incredibly brave," willing to bare herself both emotionally and, in the case of "Salome," literally.
"She has the courage and the acting skills," Mr. Gelb added, "and she's able to do this without compromising her marvelous technique."
Even so, because of Ms. Mattila's changing repertoire and busy schedule, it can be a challenge to find roles for her at the Met. But, Mr. Gelb said, "she's one of the great singers and dramatic presences that's ever been on the Met stage, so I will make it my business to do so."
As she approaches her 60s, Ms. Mattila has her eye on Wagner, a composer she has long resisted. In the past, she said, she couldn't bear the thought of sitting through five hours of "Götterdämmerung." And once, while reading the score of "Tristan und Isolde," she got halfway through before thinking, "Doesn't Isolde ever shut up?"
But last year, she sang Sieglinde in Francesca Zambello's production of "Die Walküre" at San Francisco Opera. And, for the first time, she watched the rest of the "Ring," as well — which meant sitting through "Götterdämmerung," and, she said, "crying for five hours."
"I could have started all over again," she said. "It was like a religious experience."
So now she has fantasies about, perhaps, appearing in that opera as Waltraute. At the very least, she does have plans for a debut as Isolde, and her voice is still easing into the role of Ortrud, in "Lohengrin," which she will sing at the Bavarian State Opera in Munich this fall. (She previously starred as Elsa in the same opera.)
Ms. Mattila is also working to add Klytämnestra, from Strauss's "Elektra," to her repertoire. She has Nikolaus Bachler, who runs the Bavarian State Opera, to thank. "He told me," she recalled, "that aging is not an issue in the German repertoire. Italian, maybe, but not German."
But all of that will come later, once Ms. Mattila gets past this run as Begbick in "Mahagonny," an opera she first tried out in 2017, in Zurich. At the Aix Festival, she was impressively extreme — in voice and vicious acting, frighteningly convincing as the coldblooded founder of a city built on greed.
During rehearsals, Mr. Salonen said, she had a talent for energizing the musicians, which then showed once the audience was added to the mix. She even appeared in good spirits on the night of the dress rehearsal, as she posted selfies on Twitter: two photos of her holding drinks with a post saying, "Sweaty. Thirsty!!! GOOD NIGHT! 💋" The first reply was a fellow singer writing, "Looking stunning, you always do, but now even more stunning."
Now, Ms. Mattila said, "there's a connection and a conversation. And this is part of my new life. Something dramatic happens, and at the same time something so positive can happen at the same time. A new door opens."
Joshua Barone is a senior staff editor on the Culture Desk, where he writes about classical music and other fields including dance, theater and visual art and architecture. @joshbarone • Facebook
Source: Read Full Article