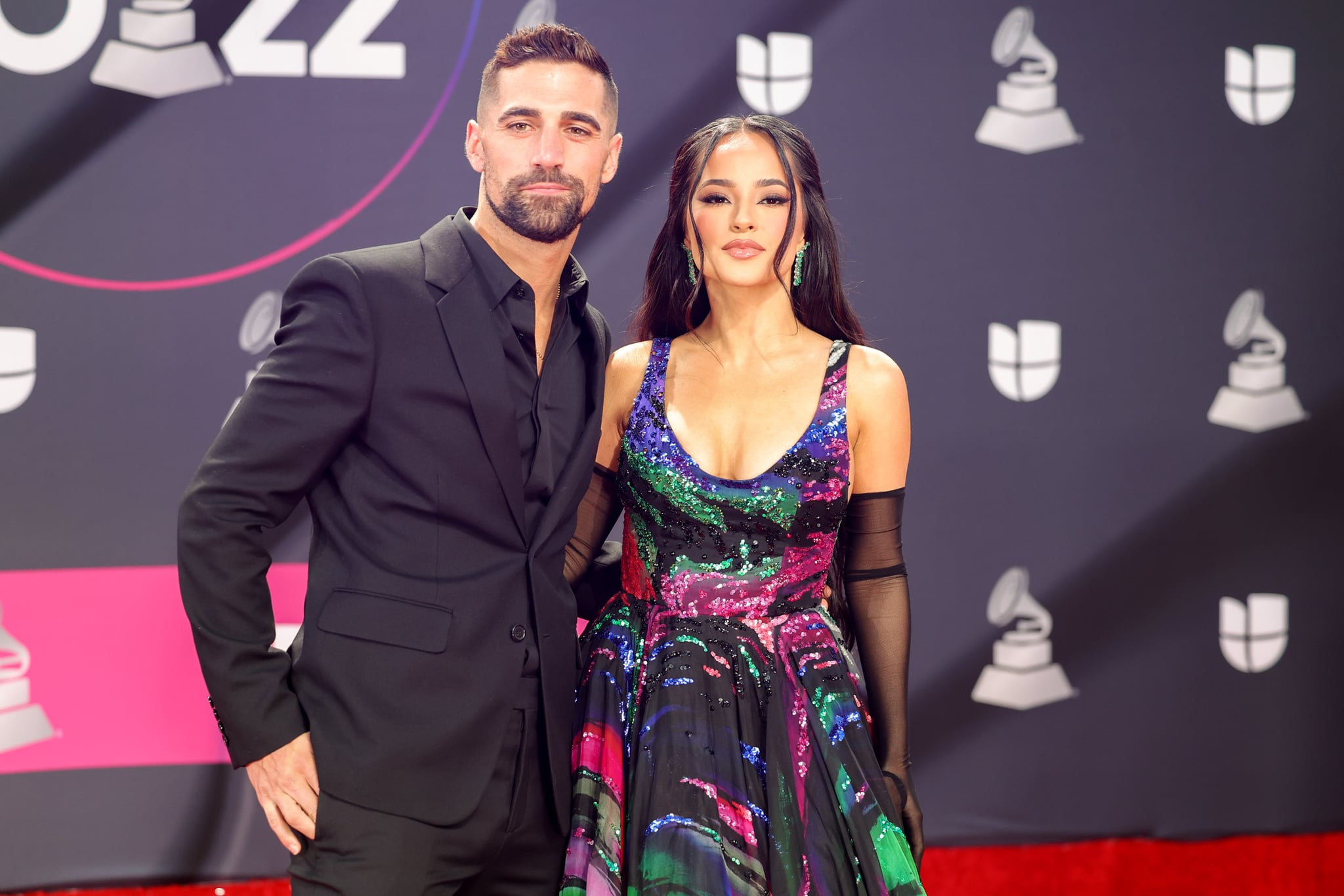 Image Source: Getty Images / Christopher Polk
Singer Becky G is engaged. Posting news of the romantic proposal to Instagram, the 25-year-old singer shared the sunset proposal in a series of three images, re-living the moment with now-fiancé Sebastian Lletget. They captioned the photo "Our spot forever." And while the first two pics show Lletget getting down on one knee and Becky G jumping into his arms, the third is a selfie where she shows off her brand-new engagement ring.
Designed by The Clear Cut, Becky G's engagement ring is a solitaire diamond that looks to be an oval cut. Sitting on a gold band, the shank is clear of any additional stones. It's an engagement ring trend that was huge in the early-aughts and, along with many other sartorial styles of the decade, it has come back into favor in a major way. Other celebrities like Hailey Bieber and Kourtney Kardashian have also opted for the same style engagement ring.
While some choose a pavé band, many others go for the smooth shank like Becky G, ensuring that the massive oval-cut stone has all eyes caught. That said, with a stone that looks to be in the ballpark of 6 carats (though neither the size nor designer has yet been revealed), it's a pretty safe bet that she'll be turning heads regardless of the ring setting.
The pair, who have been dating for more than six years, were set up by a mutual friend, Naomi Scott, back in 2016. The engagement itself was not only captured by a professional photographer, but also by fans in the crowd, as Leltget popped the question on the pier in Manhattan Beach. Both in leather jackets, the couple was adorably twinning for the surprise event, making the moment even more memorable.
Source: Read Full Article