In the six months that Maria Sartzis and Oscar Pellicier have known each other, their relationship can be characterized as more no-frills than fussy. The two got to know each other under the glaring fluorescent lights of a Target store, and they chose a simple Spanish takeout restaurant for their first date.
Ms. Sartzis and Mr. Pellicier, both 58, met in March at the Target in the Riverdale section of the Bronx, where both live. They were there to accommodate the fussiness of others, actually. Mr. Pellicier's three cats — Smokey, Baby Jane and the Benzo — had begun staging protests at their food bowls. Ms. Sartzis, who has six cats of her own, knew what that was like.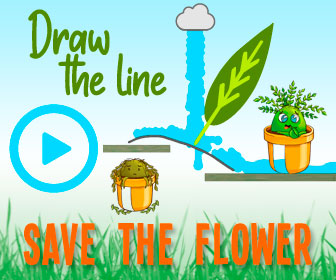 She spotted Mr. Pellicier scanning cat food labels and looking puzzled and thought she could help. But before she abandoned her red shopping cart to saunter over and volunteer that her cats particularly like Friskies turkey and beef flavors, she took note of how she was feeling. "I just had this sense — something told me to make a beeline to him," Ms. Sartzis said.
That something, she has come to believe, was kismet.
"We started talking about everything from cats to his spirituality to politics," she said. "This was at 10 o'clock in the morning."
Three hours later, with a backdrop of feathery toys and litter pans, they were still talking. Then he asked her to lunch. After a four-hour meal at Caridad, a half-mile from the store, both wanted to keep the conversation going. Mr. Pellicier invited Ms. Sartzis to his house, where they resumed exploring thoughts about religion, marriage and modern civility, among many topics. Before long, they had spent 14 hours talking, and it was getting late.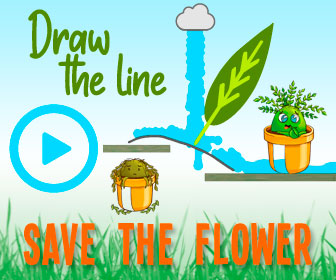 "I asked her to spend the night," Mr. Pellicier said. "Women have to be careful, I know, so I reassured her that nothing would happen."
Nothing did. "He was a perfect gentleman," she said. "And you know how it is in the real world. That never happens."
Through all their talking the two learned they had a few things in common.
Mr. Pellicier is fire safety director in Manhattan at a Park Avenue building owned by SL Green. He is a widower; his wife, Denise Pellicier, died of pancreatic cancer in 2017. Ms. Sartzis retired two years ago as a psychiatric nurse at Bellevue Hospital. She was divorced in 1991 before remarrying in 1997, then became a widow in 2010. He was born in Lakewood, Ohio, and has lived in the Bronx since childhood. She was born in Greece and spent the first 11 years of her life in Sparta; she moved to the Bronx three years ago after living elsewhere around the country, including Maryland and Oklahoma. Both are parents whose own parents are deceased. Mr. Pellicier has six stepchildren and two daughters. Ms. Sartzis has a son, Jonathan Chester, 35, from her first marriage, and a daughter, Gabriella Sartzis-Haj, 21, from her second.
And, of course, they both loved cats.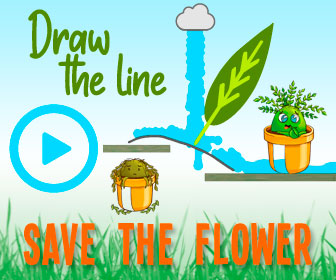 The whirlwind romance that started at Target has since evolved into the couple building a cat room together in Mr. Pellicier's four-bedroom house, where all nine cats are now in the process of becoming roommates.
"My mom is really happy," said Ms. Sartzis-Haj, who lives on Staten Island. "He brings that out in her."
"They make each other laugh," said Mr. Pellicier's daughter Aaliyah Swanson, 29, of Manhattan. "That's what I want for my dad. He is very sweet and giving and caring."
But not everyone has approved of the couple's relationship. "There are some family members who feel that I should be single for five years before I date," Mr. Pellicier said. "I don't know what rule book of life they're following."
He has not let their misgivings sour his romance with Ms. Sartzis. "For one thing, she's gorgeous," he said. For another, she perfectly matched his rather formal list of essential romantic partner qualities.
"I'm very conservative," Mr. Pellicier said. "I don't drink, I don't dance. I'm not cool, and I'm not a smooth talker. For two years after my wife died all I did was go to work and come home. I'm not even a TV watcher."
Then, he said, he decided to come back to life. Last Thanksgiving, he went to see the movie "Green Book" by himself. That persuaded him that getting out and doing things was possible. By the time he was investigating new cat foods, he had written down his prerequisites for romance.
"She has to communicate, she has to be truthful, she has to have a sense of purpose," he began. "She has to be someone with great moral values in a simple, traditional way who is not involved in any type of debauchery. And she has to be someone intelligent enough to know what life is about."
Of Ms. Sartzis, he said, "I had one conversation with this lady, and she filled in all the dots."
Mr. Pellicier scored highly on Ms. Sartzis's less detailed list of desired traits. "He's positive and grateful," she said, which brings out her own positivity and gratitude. "I'll say to him things like, 'I'm going to make a beautiful life with you no matter what it takes.'"
It may not be easy for them. Both have serious health issues. Ms. Sartzis has had lupus for 30 years. Recently it has become especially debilitating, causing her to take early retirement, and contributing to heart problems. In August, she had emergency surgery after two mild heart attacks. Mr. Pellicier has kidney disease. He is on dialysis and in need of a kidney donor.
Both have found comfort, and purpose, in their romance. "Not to sound pessimistic, but I'm not a young guy," Mr. Pellicier said. "I had the experience of being a widower, and I was sad and lonely. Now this woman is my inspiration to live. I've become more conscious of my health and I'm hopeful for a future."
Ms. Sartzis has helped him along the way. "He went on dialysis two months after we met," she said. "I immediately went into nurse mode. He wasn't gung-ho about going to a new doctor, but I said, 'Look, I'll go with you. I'll hold your hand.'"
They have been holding hands since, sometimes while doing mundane things like shopping, others while on getaways to the Jersey Shore and Mystic, Conn., where Mr. Pellicier plays golf.
A July trip to Mystic, though, got off to a rocky start.
"It's the only major thing that has happened in our relationship," Ms. Sartzis said. Before they hit the road, Ms. Sartzis and Mr. Pellicier, both Christian, paused to pray. Mr. Pellicier had previously led their prayers; this time Ms. Sartzis wanted to go first. That was a problem.
"I always say I believe not only in God, but in what he said," said Mr. Pellicier, who wanted Ms. Sartzis to wear a handkerchief on her head when initiating prayer. "I told Maria the handkerchief comes in a Bible verse that says if a woman takes the lead in prayer and there's men around, she should wear a handkerchief to recognize their presence."
"That started such a fight," Ms. Sartzis said. She still disagrees with his insistence on the gesture. "It stopped our vacation. I got out of his car and took a taxi home and he went to Connecticut by himself. Then I sat in my living room stunned and crying for I don't know how many hours."
Mr. Pellicier had already gotten to Connecticut, where he had arranged for two bouquets of flowers to be waiting in their hotel room. He decided to turn around. "He texted me," she said. "He said, 'You know what? Instead of arguing, I'm going to come pick you up.'"
"I can be sulky and extreme," Mr. Pellicier said. "The fact that she came back with me? I fell in love with her all over again." So much so that, on the drive home on July 5, after four days in Mystic, he started talking about marriage.
"I said to myself, I don't want to lose her," he said. "We know who we are. We've known each other long enough." He turned to Ms. Sartzis and told her, "I want to change your last name."
She had already mentioned that the name Maria Pellicier sounded nice. Though the words "Will you marry me?" were not officially uttered, by the time they steered into the Bronx they were planning a wedding. The quick, unfussy kind.
Ms. Sartzis' first thought was that she wanted something more warm and personal than City Hall. So she was thrilled when she saw an article about Instant Elopements, a Las Vegas-style wedding chapel that opened on Valentine's Day in Forest Hills, Queens.
"I checked it out online and I couldn't believe how adorable it was," she said. "It's a romantic setting. Everything is prepared for people who want to elope."
The proprietor, DonnaMarie SanSevero, welcomed the couple for a visit in late July. She is also the officiant at the 10-by-10-foot chapel outfitted with a square of grassy turf and a corner altar draped in sheer white fabric. Couples who marry there, she said, are typically New Yorkers who don't want to go to Las Vegas or City Hall to elope.
On Aug. 17, Ms. Sartzis and Mr. Pellicier arrived at Instant Elopements with two friends, Cory Pelletier, Mr. Pellicier's boss at the real estate company, and Tarsha Perrineau, a former co-worker. Though the chapel can accommodate two more, Ms. Sartzis said other guests they invited declined.
Ms. Sartzis wore a long red gown with a plunging V-neck and rhinestone details at the waist bought for her by Mr. Pellicier at Amiga Fashions, a Bronx boutique. Mr. Pellicier donned a black suit with a matching red bow tie.
Ms. SanSevero, a Universal Life minister, led a brief ceremony that invoked the poet Rumi and the romance novelist J.R. Ward and she touched how they met and destiny.
"You, Oscar and Maria, were never not coming here," she said. "This was fate, that unseen force that, only a few short months ago, inspired Oscar to end his solitary period of mourning and put his intentions out to the universe that he was, in fact, ready to love again. The unseen voice that told Maria to head straight for the cat aisle at Target."
Before she pronounced them married, she congratulated them on the long, separate journeys that brought them together. "You have finally found your way home," she said.
ON THIS DAY
When Aug. 17, 2019
Where Instant Elopements, Forest Hills, Queens
Greek Touch Ms. Sartzis brought stefana wedding crowns joined by a ribbon to the ceremony. "The ribbon symbolizes their unity," Ms. SanSevero said.
Steak and Golf Just after they were married, Ms. Sartzis and Mr. Pellicier went to lunch at Aged, a Forest Hills steakhouse. Then they drove directly from Queens to Mystic for a short honeymoon that included golf.
Late Arrival Ms. Swanson, Mr. Pellicier's daughter, arrived at Instant Elopements a few minutes after the ceremony ended, but in time to toast her father and Ms. Sartzis with a sip of Champagne provided by Ms. SanSevero.
Continue following our fashion and lifestyle coverage on Facebook (Styles and Modern Love), Twitter (Styles, Fashion and Weddings) and Instagram.

Source: Read Full Article