HARRY and Meghan insist on £1 MILLION per speech as a full list of their lucrative "demands" has been revealed.
A leaked four-page document has uncovered the couples' strict requirements on all virtual engagements.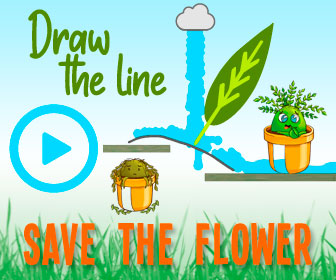 The Duke and Duchess of Sussex insist all organisers send the fee and full sponsorship details before they even send an invitation to the pair.
And the couple reserve the right to decide who will introduce them when they join virtual events.
The news comes as the pair bag a lucrative Netflix deal reportedly worth £112 million.
Follow for all the latest news on Meghan Markle and Prince Harry below…
'MEGHAN DREAMS OF WINNING AN OSCAR'

The big story on the royal couple this week is the huge mega-deal they've signed with Netflix.

It's claimed Meghan hopes she'll land an Oscar through the 'inspirational' programmes she'll produce as a result of the new partnership.

A friend told the Mail on Sunday: "An Oscar is all Meg has ever wanted. She used to practise her acceptance speech in the mirror with a hairbrush when she was a kid of seven.

"She would also practise her signature in preparation for all the autographs she would give.

"Her absolute dream was to achieve the EGOT – the grand slam of showbusiness – which is winning an Emmy, Grammy, Oscar and Tony award."

Image: Getty

'MEGHAN AND HARRY ARE NAIVE OVER NETFLIX DEAL'

Our columnist Jane Moore has called Harry and Meghan 'naive' over their new £112m deal with streaming giant Netflix.

And she says: "Let's face it, if they were plain old Harry Windsor and Meghan Markle of Acacia Avenue, they wouldn't get past reception at the powerful streaming service, let alone to the carpeted corridors where the big deals are done.

"But the new Fresh Prince of Bel Air and his beautiful former Suits actress wife are marketable solely because of their close connection to not only Diana, but that most elusive of world-famous stars — The Queen."

Here's the column.

MEGHAN'S 'PERSONAL FAVOURITE' POEM

The Duchess of Sussex, 39, shared her favourite verse in the 2019 September issue of Vogue which she guest-edited.

The short piece – titled A Note From The Beach – was written by mental health campaigner and author Matt Haig and first appeared in his 2018 memoir Notes on a Nervous Planet.

Written from the perspective of the beach, the opening of the poem reads: "Hello. I am the beach.

"I am created by the waves and currents. I am made of eroded rocks. I exist next to the sea.

"I have been around for millions of years. I was around at the dawn of life itself. And I have to tell you something.

"I don't care about your body. I am a beach. I literally don't give a f**k."

MEGHAN FRAMED HER WEDDING SPEECH IN SWEET ANNIVERSARY GIFT

A source has revealed that Meghan, 38, relied on her calligraphy skills to hand craft her hubby a gift on their first anniversary.

Tying in with tradition of the first year being the paper anniversary, Meghan hand wrote out their wedding speech and had it framed for Harry, according to People.

While it is not known what was exactly said by the bride on her wedding day, she did declare "I have found my prince."

She also spoke about her "special bond" with Prince Charles and thanked the royal family for "welcoming" her.

MEGHAN'S £27 SECRET TO BEATING STRESS

Her secret to beating stress has been revealed as a £26.50 health supplement from London's the Glow Bar which "promises to calm your body, mind and spirit during times of stress."

According the Mail Online Meghan is a huge fan of the shop's Ashwagandha product, which is taken as a powder and can be added to coffee or tea.

Ashwagandha is a herb, and member of the nightshade family.

It's been used in medicine for hundreds of years, and – according to Glow – promises "feel good magic".

ARCHIE 'LOVES BUTTING IN' ON HARRY AND MEGHAN'S ZOOM CALLS

Royal correspondent Omid Scobie revealed the tot frequently pops up on important Zoom calls.

Omid, who co-authored the book Finding Freedom, made the revelations in his podcast, The Heir Pod.

Omid chatted with fellow correspondent Maggie Rulli about the Sussex's in the latest instalment of the show.

Explaining the research behind the book, he said: "I loved discovering their daily Zoom calls with the various initiatives and people that they work with.

"And how Archie is no stranger to climbing in front of the web camera and making little impromptu cameos."

MEGHAN LOVES THIS £52 CANDLE

On her now-closed Instagram page, the new Duchess of Sussex regularly pictured pricey candles and room diffusers.

In one photograph she pictured a burnt-down Le Labo Santal 26 candle.

These £52 scented candles are described as having "leathery and musky notes" and are available to buy in the UK from Selfridges.

But at £52 they aren't cheap – probably because they are hand-poured in Mississippi, USA.

THESE ARE THE £20 TIGHTS MEGHAN SWEARS BY

The Duchess of Sussex is said to be a huge fan of Heist tights – and although they are £21, they're worth the hefty price tag.

The nude designs are available in seven different shades and feature a mega comfy waistband that doesn't dig or roll as well as a stronger, eco-friendly yarn.

They're "gravity defining" with no gusset – and therefore no sagging – as well as being seamless, soft and hand-sewn.

The brand also sell a range of other tights, but it's thought to be the nude style Meghan wears, thanks to their mega natural look.

PRINCESS SOFIA OF SWEDEN 'NEVER WANTS A MEGXIT'

Princess Sofia of Sweden says she would never think of quitting the royal family because of the "huge opportunities" it presents.

The wife of Prince Carl Philip of Sweden discussed the Sussexes' departure on the Swedish documentary Princess Sofia: Project Playground.

Asked whether she would ever want to mimic Harry and Meghan she said: "No. Not really.

"I think I have found such a fantastic balance, and I really see it as a positive that I have made it through these stormy years.

"It is such a huge advantage, in that we have the opportunity to stand a little in both worlds."

MEGHAN AND HARRY 'RELIEVED' TO PAY BACK FROGMORE DEBT

The Duke and Duchess of Sussex were urged by MPs to refund the money spent on their Windsor home after netting a £112 million megabucks deal with Netflix last week.

And the former royal couple are said to be more than happy to be footing the bill, according to Vanity Fair.

A source told the magazine's royal correspondent, Katie Nicholl: "the couple are 'very relieved and very pleased' to have been able to pay off the debt so quickly.

"This has been a pro-active step and something they wanted to do from the outset.

"There was no requirement [from the Queen] for them to pay the money back but it was important to them that they did, and after the Netflix deal they were in a position to do so. I think this is quite a significant moment for them."

ELTON JOHN'S DESIGNER HELPS MEGHAN

Prince Harry and Meghan Markle got decor tips for their new California mansion from Sir Elton John's "extravagant" designer.

Martyn Lawrence Bullard, 53, was introduced to the couple by the superstar after he decorated his Los Angeles apartment.

A source told The Mail on Sunday: "Martyn was really helpful on where they should be house-hunting and what kind of properties.

"Some of his interiors are outrageous and over the top, but he's also great at working out exactly what the client wants and delivering it."

The decorator, from Kent, England, has previously worked with Kylie Jenner, Tommy Hilfiger, Cher, and Sharon Osbourne.

See the full story HERE.

NINE OUT OF 10 BRITS WILL NOT BE WATCHING HARRY AND MEGHAN'S NETFLIX SHOWS

Nine out of 10 Brits will not be tuning in to Harry and Meghan's Netflix shows, according to a new poll.

The Sussexes have signed a multi-year deal estimated to earn them up to £76million.

But 64 % of respondents in a YouGov survey said they were "not interested at all" in watching shows produced by the couple.

A further 20% were "not very interested".

Only three per cent were "very interested" and nine per cent "fairly interested". The rest said they "didn't know" – meaning a total of nine in ten will not be watching their output.

Seventy per cent of men had no interest compared to 59 per cent of women, and 79 per cent of over 65s.

TOURISTS LEAVE ONLINE REVIEWS FOR HARRY & MEGHAN'S FROGMORE COTTAGE

Tourists have left a string of online reviews after visiting absent Meghan and Harry's Frogmore Cottage.

The couple have just stumped up the £2.4 million the taxpayer splashed out to have the historic Windsor bolthole renovated.

And travellers visiting the town have taken to Goggle to give their insights on their UK home.

It's attracted 62 reviews online.

One wrote: "Millions of pounds spent on renovations for the entitled, parasitic, royal family, whilst people struggle to survive under merciless Tory austerity. A reprehensible state of affairs."

Another said: "Was disappointed they don't allow caravans."

PRINCE PHILIP WAS DEVASTATED BY HARRY QUITTING UK

Prince Philip was left devastated by grandson Harry's decision to leave the UK, his biographer has claimed.

The Duke of Edinburgh is the subject of a new book, Prince Philip Revealed by longtime royal watcher Ingrid Seward, tells the story of his early life and seven decades as a member of the royal family.

Read more here.

NO MORE BANK OF DAD

Prince Charles is no longer bankrolling Meghan and Harry after their mega millions Netflix deal, it has emerged. 

The Prince of Wales had funded the pair's jaunt to California since they stepped down as senior royals at the end of March.

Read more on the story here.

LOOSE WOMEN HOST DENISE WELCH SLAMS 'MEN IN SUITS' FOR NOT SUPPORTING SUSSEXES

Denise Welch argued that the couple have done "every single thing" they promised they would do when they announced they were stepping down.

Sharing her views on why the pair should keep their titles, Denise argued that Meghan would have been a "great role model".

Denise said: "Megan has campaigned for women and women of colour since she was eight years old.

"She would have been a great role model for this country."

'DON'T I HAVE A VOICE?'

Meghan Markle "icily" asked "Don't I have a voice?" while at an event with Prince William and Kate Middleton, it's been claimed.

She reportedly muttered under her breath while attending a function alongside Prince Harry and the Duke and Duchess of Cambridge.

Sarah Sands, former editor of the BBC's Today programme, said: "Meghan's 'ordeal' in Britain was, to her mind, the subjugation of her voice.

"A colleague who was at a broadcast by the Royal Family's short-lived Fab Four – how poignant it is to recall the two couples looking so happy together – remembers the microphone moving down the line: William…Kate…Harry…

"Meghan, at the end of the line was disinclined to wait. 'Don't I have a voice?' she asked, icily."

MEGHAN AND HARRY COULD APPEAR IN NETFLIX SHOWS

Meghan Markle and Prince Harry COULD appear on camera after striking a megabucks deal with Netflix.

The Duke and Duchess of Sussex last night revealed they had signed a production deal with the popular streaming service that could be worth up to £190million.

Read more here.

FUNDRAISER BLOW

That £112m Netflix deal has paid for Frogmore Cottage – but it's also apparently causing problems with Meghan and Harry's existing commitments.

The couple have had to pull the plug on a £1m fundraiser which was due to be screened by Amazon.

The Invictus concert, featuring stars such as Beyonce and Ed Sheeran, was planned for the Hollywood Bowl next June to raise cash for wounded war heroes.

Sources claimed yesterday it had been canned because of a "conflict of interest".

But Meghan and Harry insisted it was down to Covid and the decision had nothing to do with signing for Amazon's rival.

NINE OUT OF 10 BRITS WILL NOT BE WATCHING HARRY AND MEGHAN'S NETFLIX SHOWS

Nine out of 10Brits will not be tuning in to Harry and Meghan's Netflix shows, according to a new poll.

The Sussexes have signed a multi-year deal estimated to earn them up to £76million.

But 64 % of respondents in a YouGov survey said they were "not interested at all" in watching shows produced by the couple.

A further 20% were "not very interested".

Only three per cent were "very interested" and nine per cent "fairly interested". The rest said they "didn't know" – meaning a total of nine in ten will not be watching their output.

Seventy per cent of men had no interest compared to 59 per cent of women, and 79 per cent of over 65s.

'MEGHAN AND HARRY EXPLOITING ROYAL FAMILY'

Royal biographer Angela Levin accused the Duke and Duchess of "exploiting" their ties with the Royal Family when they struck their lucrative Netflix deal.

The royal writer, who has met and interviewed Prince Harry, has alleged Harry and Meghan planned to leave the Royal Family before their wedding.

Speaking to the Royal Beat, Ms Levin claimed: "I think that it's the biggest exploitation of the Royal Family in our lifetime.

"I don't think this could have been done very quickly that they come out of the Royal Family, they've got all their PR and agents set up, they negotiate with Netflix, wham bam here's 150 million for your future."

MEGHAN & HARRY 'SHOULD LOSE ROYAL TITLES'

Piers Morgan calls for Meghan and Harry to be stripped of their Duke and Duchess of Sussex titles.

Good Morning Britain presenter Piers compared their situation to "having a divorce and saying 'I want to pop back home every week'''.

Piers questioned. "You think if he wasn't Prince Harry and she was still Meghan from Suits that Netflix would have given them £100 million?"

"You think if he wasn't Prince Harry and she wasn't Meghan from Suits who married Prince "Harry that Netflix would have given them more than £1.50? I'm serious.

"Neither of them have any qualifications to be in Hollywood."

HARRY AND MEGHAN 'HAVE NO ROYAL FUTURE'

Meghan and Harry saw Frogmore cottage as a burden that represented the last remaining tie to the British monarchy, according to a royal commentator.

Writing in the Daily Mail, Richard Kay said the couple's royal future was "in tatters".

He went on to say their newly-renovated former home, which they paid back after furore over £2.4million costs to the taxpayer,was merely "a chain that shackled them to his land of birth, inhibiting their efforts to be truly free of the Royal Family."

MEGHAN WAS 'SHOCKED' AFTER HARRY LEFT HER OUT OF A KEY DECISION

Meghan Markle was left shocked after Prince Harry left her out of a key decision, according to an insider.

This concerned following in his mother's footsteps and moving to Australia.

Speaking to Woman's Day, the source said: "Harry has a soft spot for Australia and given that his mum spent such precious private time here, it's no surprise he'd feel a calling to it and will want to search out what sounds like was once his mum's spiritual home.

"Meghan was very shocked at first – and she wasn't impressed that he went behind her back and did it – but she too would love to get her hands on something that was Diana's… even if it makes William furious!"

MEGHAN AND HARRY 'RELIEVED' TO HAVE CLEARED £2.4M FROGMORE DEBT

The Duke and Duchess are said to be "very relieved and very pleased" to have paid off their £2.4million Frogmore Cottage debt so quickly.

According to Vanity Fair, a source close to couple said: "This has been a pro-active step and something they wanted to do from the outset."

"There was no requirement [from the Queen] for them to pay the money back but it was important to them that they did, and after the Netflix deal they were in a position to do so.

"I think this is quite a significant moment for them. They're now in their forever home, it's the start of their new life and they're very much looking forward to everything that's about to come."
Source: Read Full Article