Meghan Markle has been SLAMMED for her "lack of marketability" – as she "wouldn't have become popular" without Prince Harry.
Speaking to Express.co.uk. royal writer Lee Cohen claims Meghan's profile was boosted threefold when she married into the Royal Family.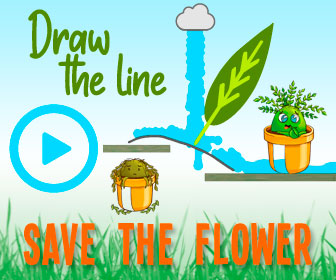 He also chastised the pair for their treatment of the monarchy and publicly criticising The Firm to gain "notoriety".
Mr Cohen said: "They've earned my scorn because they've treated Harry's family very poorly in all of this. I don't feel that it's at all productive for them to be criticising the Royal Family."
"They got what they wanted. They stepped back, they have the notoriety already.
"They certainly never would have obtained the level of publicity that she currently has if she hadn't married into this family."
Read our Meghan Markle live blog for the latest news and gossip…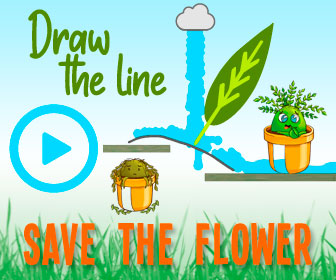 Joseph Gamp




Caribbean groups form coalition to remove Queen as head of state

Following the royal trip Kate Middleton and Prince William embarked on last month, black and indigenous groups from Jamaica, Belize and The Bahamas have united as part of a push for slavery reparations from the UK.

The move could ultimately oust the Queen as head of state in the three nations.

In a statement, reported by the Independent, the Bahamas National Reparations Committee (BNRC), the Advocacy Network in Jamaica and the indigenous Maya people of Belize slammed the Duke and Duchess of Cambridge's recent royal tour.

They said: "We stand united in rejecting the so-called charm offensive tour of the Caribbean undertaken by William and Catherine, the Duke and Duchess of Cambridge, which is in sharp opposition to the needs and aspirations of indigenous peoples and people of African descent in the Caribbean.

"We stand united in condemning Britain's savagery in enslaving our ancestors, the coarse indecency of colonial exploitation, the brutality of its enforcers, and the enduring legacies of impoverishment and colonial-era ideologies that have damaged and continue to damage our people, our society and our economy.

"Going forward, we will stand stronger, united in our call for reparatory justice and in supporting the roadmap for redress laid out by the CARICOM Reparations Commission.

"We will stand strong, united in our celebration of the resilience of Caribbean people who have accomplished much since our independence, against the odds, and we commit to continuing in this tradition in tackling contemporary challenges, rooting out all vestiges of our post-colonial past and empowering our people to achieve more."

Milica Cosic




Meghan & Harry's 'major misstep' 

A royal commentator has claimed that Meghan Markle and Prince Harry made a "major misstep" which polarised their fan base in the US.

Founder and creator of the LA based royal site ToDiForDaily.com, Kinsey Schofield, has claimed that the couple made a "major misstep" in aligning themselves with a political party.

Ms Schofield told Express.co.uk: "Meghan started doing all of these virtual events with Kamala Harris, Hilary Clinton, Stacey Abrams… these very Democratic personalities.

"They do the Time special where they are clearly endorsing Joe Biden without blatantly saying his name.

"You really saw the split in the States, people just — royalists — were like: they are so breaking the rules and we don't like this.

"And then anybody who wasn't on the Democratic side of things, also thought: 'Why are these two telling us who to vote for? And hanging out with Hilary Clinton and Kamala Harris?'

"So I feel like they made a major misstep there in immediately aligning themselves with a certain political party.

"I think that was a huge mistake."

Milica Cosic




Harry & Meghan enjoy intimate dates

We can reveal that a few weeks ago Meghan Markle and Prince Harry enjoyed a "date night" at the town's only Michelin-starred restaurant, Sushi/Bar.

The intimate space serves only ten diners at one time, offering a €109, 17-course Omakase tasting menu including otoro, kurodai, bluefin tessin, albacore tuna and scallops.

Although, Harry doesn't eat fish. Instead, he was granted special permission to bring in his own €23 steak from a restaurant called Lucky's down the road.

Julian, one of the waiters, explains: "Harry said he didn't eat fish so we let him bring in his own takeaway meal and eat it while Meghan had her sushi.

"She went for the 17 courses, and I think they drank sake. They seemed really nice and were friendly."

Carnivore Harry is a regular at Lucky's steakhouse, and the couple sat on an outdoor table on a double date with showbiz pals David Foster and Katharine McPhee.

Another waiter, who did not wish to be named, adds: "They come here quite a bit, but we were asked not to discuss them or talk about them.

"We were also told not to talk to them, and that photos were not allowed. So they don't get bothered whenever they come here."
Milica Cosic




Harry & Meg 'community-minded'

The owner of their nearby organic deli, where Prince Harry and Meghan Markle live in in Montecito, California has opened up about the royal couple's life.

"They are pretty community-minded," he says.

"They're not exactly wandering around town all day, every day, but they do make an effort to mingle and be as normal as possible.

He added: "Well, as normal as it's possible to be with security in golf buggies driving around the perimeter of your home.

"Harry doesn't nip into the local hardware store or pharmacy for bits and pieces – presumably he has 'people' for that. But they both make an effort to go out for dinner and chat to locals."

Milica Cosic




Harry 'insulted' Royal Family

A royal expert has criticised Prince Harry for not attending Prince Philip's memorial, saying he "didn't even bother to find a meaningful excuse".

Prior to Prince Philip's memorial service on Tuesday, royal commentator Omid Scobie tweeted: "A spokesperson for the Sussexes confirms that Prince Harry will not be returning to the UK for the Service of Thanksgiving for the life of Prince Philip on March 29.

"He does, however, hope to visit the Queen as soon as possible."

Journalist Andrew Pierce hit out at the Prince for his failure to attend, calling it "insulting".

Writing on Twitter, he said: "4 Kings and 3 Queens from European royal families at #PrincePhilip service but no #PrinceHarry.

"His absence is insulting to the memory of his grandfather."

Retweeting Mr Pierce's remarks, royal author Angela Levin added: "He didn't even bother to find a meaningful excuse."

Milica Cosic




Exclusive 22 carat gold for Queen's Jubilee

The London Mint Office (NOT to be confused with The Royal Mint) have released an exclusive 22-carat gold coin for the Queen's Platinum Jubilee.

You'll be able to own the Sovereign 2022 Brilliant Uncirculated Quarter Sovereign, which boasts to be a a new perspective on a classic design, remastered by the next generation.

However, there are limited quantities of this prestigious one-year-only gold coin available, so you've got to be quick.

It's on sale for just £99, or to make things easier, the London Mint Office is offering it for three interest-free installments of £33.

You can get your hands on it here.

Milica Cosic




News you may have missed

Welcome to the Meghan Markle and Prince Harry blog. If you're just joining, here's a summary of the latest news you may have missed on the couple:

Idris Elba reveals the song Meghan Markle requested he play at her wedding to Prince Harry
Meghan Markle and Harry 'to attend Brooklyn Beckham's star-studded wedding' days after snubbing Philip's memorial
Prince William 'made dig at brother Harry' with 'not telling people what to do' comment, royal expert claims
Comment: Prince Philip service was tinged by one note of regret — the absence of Prince Harry

Meg & Harry 'could see a decline in deals' (Continued…)

Royal expert Neil Sean added: "You get offered all of these mega deals as we saw the books deal along with is worth a lot of money even though he's going to have to deliver some rather tawdry asides to make sure that people feel they've got their value for money.

"Everything hinges now for Prince Harry and Meghan Markle on the next level of content that they will deliver to the public.

"If it's a spectacular success, they are guaranteed even more money but as ever in the fickle world of Hollywood they're now living in, if it doesn't resonate with the audience then they can expect a sharp decline in those mega offers and mega deals."

Meg & Harry 'could see a decline in deals'

Royal expert Neil Sean has claimed Prince Harry and Meghan Markle's lack of progress on producing content for Spotify and Netflix could lead to a decline in deals.

Speaking on his YouTube channel, Mr Sean said: "Let me give you a bit of advice Harry and Meghan, it's not as simple or as easy you possibly think.

"You have to think of content and then more importantly you have to produce it, write it and maybe hopefully get an audience on top of all that.

"So it's not as easy as they possibly thought but when you become a major celebrity like Harry and Meghan are now, the bigger problem is you have a golden period.

"Everybody wants to sign you, you get invited to things like the Oscars."

Milica Cosic




Meghan would 'never' get publicity increase without Harry

A US commentator has slammed Prince Harry and Meghan Markle for "criticising" the Royal Family.

US commentator Lee Cohen has claimed the Duchess of Sussex would have "never" received the notoriety if she didn't marry Harry.

Speaking to Express.co.uk, Mr Cohen said: "They've earned my scorn because they've treated Harry's family very poorly in all of this.

"I don't feel that it's at all productive for them to be criticising the Royal Family.

"They got what they wanted. They stepped back, they have the notoriety already.

"They certainly never would have obtained the level of publicity that she currently has if she hadn't married into this family."

Milica Cosic

Thank you for reading my coverage today.

My colleague Joe Gamp will be back with you from 8am tomorrow.

Milica Cosic




Meghan & Harry 'losing royal magic' by staying away from UK

An expert has said that Meghan Markle and Prince Harry are losing their "royal magic" by staying away from Britain.

Pauline Maclaran, Professor of Marketing and Consumer Research at Royal Holloway, warned the Sussexes' brand relies on their royal connections.

She said: "I think they need to really top up their associations with royalty. Because without their royal connections they really are nobodies in the US, which is where they're trying to establish themselves.

"I do think their unique selling point to put it in marketing speak is that they have the sort of humanitarian aim and of course that high profile. But the high profile is really because of their titles and their associations with British royalty.

"They're developing a kind of rival brand, or court, or however you like to describe it.

"But I do think the longer they stay away they lose that royal magic."

Milica Cosic




Harry 'insulted' Royal Family

A royal expert has criticised Prince Harry for not attending Prince Philip's memorial, saying he "didn't even bother to find a meaningful excuse".

Prior to Prince Philip's memorial service on Tuesday, royal commentator Omid Scobie tweeted: "A spokesperson for the Sussexes confirms that Prince Harry will not be returning to the UK for the Service of Thanksgiving for the life of Prince Philip on March 29.

"He does, however, hope to visit the Queen as soon as possible."

Journalist Andrew Pierce hit out at the Prince for his failure to attend, calling it "insulting".

Writing on Twitter, he said: "4 Kings and 3 Queens from European royal families at #PrincePhilip service but no #PrinceHarry.

"His absence is insulting to the memory of his grandfather."

Retweeting Mr Pierce's remarks, royal author Angela Levin added: "He didn't even bother to find a meaningful excuse."

Milica Cosic




Harry & Meg doing a 'incredible job of keeping memoir a secret'

Speaking to the Royally Obsessed podcast, friend of Meghan Markle and Prince Harry, royal expert and co-author of Finding Freedom Omid Scobie chatted to Rachel Bowie and co-host Roberta Fiorito.

In the podcast, Scobie discussed the royal couple's explosive Oprah interview that aired in March 2021, and how that has influenced expectations for the book.

"I've been told by sources that Harry really is going out of his way to make sure that there isn't material in there that could be seen as negative toward the queen or her reign in any way whatsoever and he really wants to celebrate her life and his relationship with her in that book," Scobie says.

"I think as much as the press wants this to be a burn book and an attack on the institution, [Harry's memoir] is more just about his story—and of course, there's a lot more to it than the few years of his life as the Duke of Sussex."

He added: "Even those working directly on this project still don't know the contents of it—they're doing an incredible job of keeping it secret for as long as possible." 

Milica Cosic




Queen carried two poignant handbag items at Philip's service

During Tuesday's thanksgiving service at Westminster Abbey for Prince Philip, it has been reported that the Queen carried two special items in her handbag.

To help give her comfort the Mirror has reported Her Majesty kept keepsakes from her marriage to Philip—a photo of the couple as newlyweds, and a white handkerchief of her late husband's.

The photo the Queen carried, it is reported, was one of she and the love of her life during the years she lived in Malta – from 1949 to 1951—where Philip was stationed in the Royal Navy.

The other item tucked into her handbagwas a white handkerchief made by Savile Row tailors Kent & Haste, a trademark of Philip's.

It has been reported that he used to fold the handkerchiefs into squares in a classic style, and put into his breast pocket.

Milica Cosic




Meghan & Harry's 'major misstep' 

A royal commentator has claimed that Meghan Markle and Prince Harry made a "major misstep" which polarised their fan base in the US.

Founder and creator of the LA based royal site ToDiForDaily.com, Kinsey Schofield, has claimed that the couple made a "major misstep" in aligning themselves with a political party.

Ms Schofield told Express.co.uk: "Meghan started doing all of these virtual events with Kamala Harris, Hilary Clinton, Stacey Abrams… these very Democratic personalities.

"They do the Time special where they are clearly endorsing Joe Biden without blatantly saying his name.

"You really saw the split in the States, people just — royalists — were like: they are so breaking the rules and we don't like this.

"And then anybody who wasn't on the Democratic side of things, also thought: 'Why are these two telling us who to vote for? And hanging out with Hilary Clinton and Kamala Harris?'

"So I feel like they made a major misstep there in immediately aligning themselves with a certain political party.

"I think that was a huge mistake."

Milica Cosic




Harry & Meghan enjoy intimate dates

We can reveal that a few weeks ago Meghan Markle and Prince Harry enjoyed a "date night" at the town's only Michelin-starred restaurant, Sushi/Bar.

The intimate space serves only ten diners at one time, offering a €109, 17-course Omakase tasting menu including otoro, kurodai, bluefin tessin, albacore tuna and scallops.

Although, Harry doesn't eat fish. Instead, he was granted special permission to bring in his own €23 steak from a restaurant called Lucky's down the road.

Julian, one of the waiters, explains: "Harry said he didn't eat fish so we let him bring in his own takeaway meal and eat it while Meghan had her sushi.

"She went for the 17 courses, and I think they drank sake. They seemed really nice and were friendly."

Carnivore Harry is a regular at Lucky's steakhouse, and the couple sat on an outdoor table on a double date with showbiz pals David Foster and Katharine McPhee.

Another waiter, who did not wish to be named, adds: "They come here quite a bit, but we were asked not to discuss them or talk about them.

"We were also told not to talk to them, and that photos were not allowed. So they don't get bothered whenever they come here."

Milica Cosic




Harry & Meg 'community-minded'

The owner of their nearby organic deli, where Prince Harry and Meghan Markle live in in Montecito, California has opened up about the royal couple's life.

"They are pretty community-minded," he says.

"They're not exactly wandering around town all day, every day, but they do make an effort to mingle and be as normal as possible.

He added: "Well, as normal as it's possible to be with security in golf buggies driving around the perimeter of your home.

"Harry doesn't nip into the local hardware store or pharmacy for bits and pieces – presumably he has 'people' for that. But they both make an effort to go out for dinner and chat to locals."

Milica Cosic




Kate and William to 'copy Beckham' 

It has been claimed that Kate Middleton and Prince William have been backed to copy David Beckham, as they pursue a "Hollywood-esque" media image.

Popular culture expert Nick Ede has said that Duke and Duchess of Cambridge are likely to do something similar to Beckham in terms of handing over control their Instagram in order to "allow others who haven't got a voice to use their platform." 

Speaking to Express.co.uk, Mr Ede said: "I think they will be more likely to be doing Hollywood-esque films, which are being really well edited, made by great editors.

"But I think also they could do something like David Beckham did when he lent his Instagram to somebody in Ukraine to talk about their plight, which I think is really strong.

"And that is something they may do, to allow others who haven't got a voice to use their platform."

He added: "They have to be much more impartial than an influencer, but I think they can tell stories in a really nice strategic way and really educate us."

Milica Cosic




Exclusive 22 carat gold for Queen's Jubilee

The London Mint Office (NOT to be confused with The Royal Mint) have released an exclusive 22-carat gold coin for the Queen's Platinum Jubilee.

You'll be able to own the Sovereign 2022 Brilliant Uncirculated Quarter Sovereign, which boasts to be a a new perspective on a classic design, remastered by the next generation.

However, there are limited quantities of this prestigious one-year-only gold coin available, so you've got to be quick.

It's on sale for just £99, or to make things easier, the London Mint Office is offering it for three interest-free installments of £33.

You can get your hands on it here.

Milica Cosic




Meg & Harry 'could see a decline in deals' (Continued…)

Royal expert Neil Sean added: "You get offered all of these mega deals as we saw the books deal along with is worth a lot of money even though he's going to have to deliver some rather tawdry asides to make sure that people feel they've got their value for money.

"Everything hinges now for Prince Harry and Meghan Markle on the next level of content that they will deliver to the public.

"If it's a spectacular success, they are guaranteed even more money but as ever in the fickle world of Hollywood they're now living in, if it doesn't resonate with the audience then they can expect a sharp decline in those mega offers and mega deals."

Milica Cosic




Meg & Harry 'could see a decline in deals'

Royal expert Neil Sean has claimed Prince Harry and Meghan Markle's lack of progress on producing content for Spotify and Netflix could lead to a decline in deals.

Speaking on his YouTube channel, Mr Sean said: "Let me give you a bit of advice Harry and Meghan, it's not as simple or as easy you possibly think.

"You have to think of content and then more importantly you have to produce it, write it and maybe hopefully get an audience on top of all that.

"So it's not as easy as they possibly thought but when you become a major celebrity like Harry and Meghan are now, the bigger problem is you have a golden period.

"Everybody wants to sign you, you get invited to things like the Oscars."

Milica Cosic




Meghan would 'never' get publicity increase without Harry

A US commentator has slammed Prince Harry and Meghan Markle for "criticising" the Royal Family.

US commentator Lee Cohen has claimed the Duchess of Sussex would have "never" received the notoriety if she didn't marry Harry.

Speaking to Express.co.uk, Mr Cohen said: "They've earned my scorn because they've treated Harry's family very poorly in all of this.

"I don't feel that it's at all productive for them to be criticising the Royal Family.

"They got what they wanted. They stepped back, they have the notoriety already.

"They certainly never would have obtained the level of publicity that she currently has if she hadn't married into this family."

Milica Cosic




News you may have missed

Welcome to the Meghan Markle and Prince Harry blog. If you're just joining, here's a summary of the latest news you may have missed on the couple:

Idris Elba reveals the song Meghan Markle requested he play at her wedding to Prince Harry
Meghan Markle and Harry 'to attend Brooklyn Beckham's star-studded wedding' days after snubbing Philip's memorial
Prince William 'made dig at brother Harry' with 'not telling people what to do' comment, royal expert claims
Comment: Prince Philip service was tinged by one note of regret — the absence of Prince Harry

William will 'carve own path'

A former aide to the Queen, Dickie Arbiter, has said Prince William will "carve his own path" when he becomes Prince of Wales.

The former press spokesman for Queen Elizabeth II responded to the Mail On Sunday's reports William will see the "the reinvention of the role of Prince of Wales".

On Twitter, Arbiter said: "Note to editor – can't reinvent when there isn't a defined role.

"Prince Charles carved his in the 1970s with the Princes Trust. Prince William will carve his own path."

Source: Read Full Article