PRINCE Andrew was yesterday seen in public for the first time in aweek after appearing beside The Queen at Philip's memorial.
The shamed royal was seen driving through Windsor Great Park in his Range Rover, before enjoying an early morning horse ride.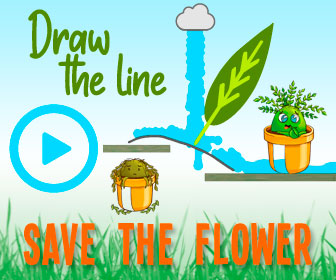 The Duke of York, often dubbed his mother's "favourite son" has faced criticism for walking arm-in-arm with the monarch as he guided her down the aisle through Westminster Abbey.
The disgraced duke, 62, then made his way to a front-row seat, having earlier driven to the service with Her Majesty from Windsor.
And his sighting this week marks Andrew's second public appearance since he paid a £7m settlement to Virginia Giuffre to drop her civil sex assault case brought against him in the US.
Read our Royal Family live blog below for the latest updates…
Louis Allwood




17 years on and Camilla finally feels she belongs

In the wake of the death of the nation's beloved princess, is there any wonder the duchess felt a little uncomfortable in public?

The nation was awash with mourning and grief when Princess Diana died in August 1997 at the age of 36, so there's no surprise Camilla felt nervous when in public with Charles even 10 years on.

She and Charles had divorced the year prior, however. And Camilla (neé Shand) had divorced Andrew Parker Bowles in 1995, 10 years before she would wed her former lover, Prince Charles.

While speaking to Slingo, body expert Darren Stanton, spoke of how the royal couple's body language has evolved over the years.

Stanton spoke of Camilla's demeanour previously being 'submissive' but that 17 years on from her marriage to prince, she has become more 'dominant' and 'confident'.

Louis Allwood




Death plan for Queen leaked by Welsh government

An inquiry has begun after official documents about what will happen when the Queen dies were leaked by the Welsh government.

The correspondence and a pamphlet marked "official sensitive" were sent to a member of the public.

The leak included a civil servant expressing concern that a UK news website had published confidential information.

Dr Goodall, the Welsh government's most senior civil servant said: the government took "issue of information and data security very seriously.

"Whilst the email did not contain any operational information, it was marked 'official sensitive' and should not have been shared.

"We take the issue of information and data security very seriously and this is now being investigated as a potential security breach."

Louis Allwood




Is there any wonder Camilla's a fan of Colin Firth?

In a trip to Jane Austen's home in Hampshire, the Duchess of Cornwall swoons over the shirt previously worn by Colin Firth.

The actor portrayed Mr Darcy in Pride and Prejudice and then again in all Bridget Jones films. He's also played King George V, Camilla's would-have-been grandfather-in-law in The King's Speech.

While at the Hampshire home, the Duchess is said to have said: "It's a shame he's not in it" upon marvelling at the shirt worn by Firth.
Louis Allwood




Can't wait for the Crown? We've got you covered – here are some royal favourites to keep you busy!

The fifth season of the crown is set to return to our screens in November this year.

The past seasons have seen the Queen's ascension to the throne after her father's death and uncle's abdication right through to Charles meeting and marrying Diana despite his love for Camilla.

The coming season is set to highlight Prince Charles and Prince Harry and their journey into adolescence. It's not yet clear how much it will portray the death of Diana, Princess of Wales.

If you can't wait until November though, below in no particular order are 10 of the best TV shows and films centred around the Royal Family, besides The Crown of course!

1. The King's Speech
2. The White Queen
3. The Favourite
4. The Queen
5. Elizabeth
6. Shakespeare in Love
7. Diana, Our Mother: Her Life and Legacy
8. The King
9. The Young Victoria
10. Mary Queen of Scots

Louis Allwood




The Royal Family and sexual abuse – the continued association with sex offenders

Many are still reeling the wake of Prince Andrew's prominent presence at Prince Philip's memorial service, but now Charles too?

A Netflix documentary has shown Prince Charles was somewhat close to Jimmy Savile and went as far as taking PR advice from him.

The DJ and presenter died in 2011 at the age of 84, a year before information of sexual abuse allegations against women and children became public.

There was regular correspondence between the entertainer and the prince, though there is no suggestion Prince Charles knew of Savile's crimes.

Louis Allwood




'No photos, please' – photographer told not to take photos of the Queen at memorial service

A photographer has said he was told not to take photos of the monarch until she was seated.

Speaking to the times, the only official photographer at the service spoke of how he was told he couldn't take a photo of the queen until she was seated.

It seems he was fine with this but stated that "everything changed" when he realised Prince Andrew would be the one to accompany the 95-year-old.

Richard Pohle, staff photographer at the The Times spoke of how he informed Palace officials that he would "absolutely need to photograph" as this was "now the major news event".

This was the first time Prince Andrew had been seen in public since he stepped back from public duties after settling a sexual abuse case brought against him by Virginia Giuffre.

Louis Allwood




The Crown is reaching present day – and it needs a Will and Harry

As the Netflix show draws closer to today, it's beginning to look for convincing prince lookalikes.

Last season took us through much of the late 80s exploring the relationship between Diana and Charles.

It's thought the next season will expand upon the family dynamic and show more of the Royal brothers.

And it's casting now.

Kate Bone tweeted a casting call looking for people with a stark resemblance between 16 and 21, with no acting experience required.

Louis Allwood




Meghan could branch out into TV shows

The Duchess could branch out into other avenues – including TV shows.

If the trademark is granted, it would mean Archewell Audio own it rather than Spotify, which paid Harry and Meghan a rumoured £18million for their partnership in 2020.

But Meghan could face a legal challenge from companies that use the word in their names, such as the skincare and cleaning products business Archetypes, which already has a trademark, the Daily Mail reports.

It comes after the duchess announced Archetypes – her first solo podcast – will be released this summer.

The series will look into labels and stereotypes "that try to hold women back" and will feature interviews with experts and historians during episodes.

Louis Allwood




Meghan looks to trademark an everyday word

MEGHAN Markle has tried to trademark the word archetypes for the title of her new Spotify podcast.

The Duchess of Sussex has applied to trademark the word "archetypes" – which is coincidentally the name of her first podcast for Spotify.

Archetype is defined as being "typical of an original thing from which others are copied".

She filed the application last month, despite the ancient Greek word being used in English since around the 1540s.

If the trademark is granted, it would mean they own it rather than Spotify, which paid them a rumoured £18million for their partnership in 2020.

But Meghan could face a legal challenge from companies that use the word in their names, such as the skincare and cleaning products business Archetypes, which already has a trademark, the Daily Mail reports.
Louis Allwood




William & Kate could move to Windsor this summer

PRINCE William and Kate want to move to Windsor as soon as this summer to be nearer the Queen.

The Cambridges are said to have checked out various royal mansions at Windsor, including Prince Andrew's Royal Lodge — but he will not budge.

The pair, who split their time between Norfolk and Kensington Palace, are now looking at private homes.

Insiders claim they also eyed up Frogmore House, where they often take George, eight, Charlotte, six, and Louis, three, to play at weekends.

There were also rumours that the couple could take Adelaide Cottage in the shadow of Windsor Castle — but it is currently being lived in.

And royal sources have dismissed claims the couple are to have apartments in Windsor Castle.

Louis Allwood




Fears Andrew 'getting too close to the Queen'

There are fears that disgraced Prince Andrew is getting too close to the Queen.

A source said: "The need to move to Windsor is growing more and more. Andrew spends a lot of time with the Queen.

"He lives next door and is always there for her. During the Covid lockdown, the family were glad Andrew was always on hand.

"There is not a man, woman or child who would not say he had every right to be at Philip's thanksgiving. But the family have been adamant there's no way back.

"There are real fears that despite being banished from The Firm in January, he is using his closeness to the Queen as a springboard back into public life."

Louis Allwood




Former royal correspondent suggests Prince Andrew remains neither seen nor heard

Prince Andrew continues to make headlines after settling his sexual abuse case brought about by Virginia Giuffre.

Jennie Bond, royal correspondent BBC News for 14 years, wrote an article for inews suggesting Prince Andrew "keep quiet and out of sight."

It was shocking to many to see him accompany the Queen down the aisle during the memorial of his father, Prince Philip, last week.

Bond continued: "his lack of self-awareness and his innate self-importance appear to be as strong as ever, in spite of the public humiliation that has been heaped on him.

"He remains the most disliked member of the royal family.

"Andrew's wisest course is to enjoy his privileged lifestyle with his adoring family, and to keep quiet and out of sight."
Source: Read Full Article