For the hard-to-buy-for people in your lives, we've curated a selection of chic offerings to gift their way this Christmas time. 
For every Christmas that rolls around, so too does the accompanying realisation that prime time gifting season has also arrived. Whether it's something that propels you into a joy-sparking rampage or a nerve-wracking stupor, here at Stylist, we'd like to take the fuss out of this often daunting task.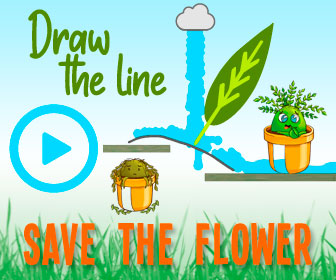 When it comes to failsafe options for those hard-to-buy-for people, suffice to say that comfy fashion takes the top spot. But not just any old garm will do, of course. Let us introduce you to The Drop by Stylist – our marketplace for independent brands that are guaranteed to deliver something truly unique. We've curated a selection of offerings from a few of these independent labels, each with a unique slogan etched atop to give it that personalised feel. 
You may also like
Patterned PJs, gemstone hoops and 7 more of our favourite buys from indie brands
From a wonderful Aperol-inspired pastel sweatshirt to a feel-good self-motivating T-shirt, there's sure to be something to satiate even the fussiest friend in our lives. Thanks to these offerings, tackling an under-the-radar gift that's simultaneously warm and chic just got a lot easier. Scroll down for the buys to gift to others (and most likely yourself while you're at it)…
The best slogan T-shirts and jumpers from independent fashion brands
FWP by Rae APÉRO sweatshirt

The Drop: FWP by Rae Apero Sweatshirt

FWP By Rae was born out of a love for good quality ethically made clothing and this cheeky Apero slogan boxy style is just what we're in the mood for wearing. 

As FWP By Rae's founder explains: "'Un petit apéro?' was a question I heard a lot when living in France. Apero (an abbreviation for aperitif) time is a very serious time of day in France and is taken at midday just before lunch and/or before dinner." Available in pinky coral on lilac rose, off-white on slate green, or pinky coral on winter white, dress it up for cocktail hour.

Shop FWP by Rae APÉRO sweatshirt at The Drop, £45

buy now

House of Alice diva T-shirt

The Drop: House of Alice Diva T-shirts

With the 90s and Y2K fashion resurgence going nowhere – not to mention the nostalgia trend – House of Alice's Diva slogan T-shirts couldn't have come at a better time. Founder Alice Thornton's collection of small batch T-shirts pay homage to iconic musical divas, with 90s bubble writing to complete the throwback look. The hardest part? Choosing between Mariah Carey, Dolly Parton, Whitney Houston and Britney Spears.

Shop House of Alice diva tee at The Drop, £35

buy now
Black and Beech Liberté, Egalité, Sororité dusky pink drop shoulder sweater

The Drop: Black & Beech Liberte Egalite Shoulder Sweater

Printed with the same iconic slogan that can be traced back to the Mouvement de la Libération des Femmes in 1970s Paris, it's a feminist phrase worth celebrating no matter what the season.

"As Black & Beech proves, going big on comfort doesn't mean having to compromise on style – throw yours on with a pair of leather trousers and box-fresh kicks," suggests Stylist's fashion features editor Billie Bhatia.

Shop Black and Beech Liberté, Egalité, Sororité dusky pink drop shoulder sweater at The Drop, £35

buy now

Kim & Tonic Just Quietly Smashing It white T-shirt

The Drop: Kim & Tonic T-Shirt

Kim & Tonic's 'Just Quietly Smashing It' T-shirt makes a great gift for anyone who deserves recognition or is in need of a confidence boost. "Add some feel-good vibes to your everyday wardrobe with this cotton T-shirt," says Stylist's style director Polly Knight. "Team with high-waisted denim, your comfiest sandals and some oversized sunnies for a cool yet punchy look."

Plus, the vintage-inspired font is an instant winner for everyone with a penchant for 70s style. Want to be the RuPaul of your friendship group? This is where to start…

Shop Kim & Tonic Just Quietly Smashing It white T-shirt at The Drop, £18

buy now

Limpet Store I Need a Nap embroidered sweatshirt

The Drop: Limpet Store I Need A Nap Sweater

Limpet Store's cosy, fleece-lined sweatshirt is imprinted with the saying that gets uttered across the nation on Sunday afternoons, while keeping you stylishly warm in the process. With embroidery coming straight from founder Emily Fluen's south England-based design studio, the playful loungewear staple is available in three go-with-everything colours – white, grey and black – and its oversized fit makes for a great WFH option, too. 

Shop Limpet Store I Need a Nap embroidered sweatshirt at The Drop, £35

buy now

Calabash Coast exclusive signature Femme organic T-shirt

The Drop: Calabash Coast T-shirt

Printed to order, this relaxed fit T-shirt is exclusive to The Drop. "Everyone needs a 100% organic cotton white T-shirt in their wardrobe, especially one with a subtle slogan," says Stylist's style director Polly Knight. We'll be wearing it under a tailored black blazer when we head into the office.

Shop Calabash Coast exclusive signature femme organic T-shirt at The Drop, £25

buy now

FWP By Rae Bon Vintage fine knit sweatshirt

The Drop: FWP by RAE Bon Vintage Sweatshirt

In a fine knit, this 100% organic cotton sweatshirt is made to feel more like a sweater and is produced in a Fairtrade factory in India which only deals in organic cotton sourced via The Chetna Project. 

This means they help these farmers improve their livelihoods through the integration of organic and Fairtrade principles. Farmers produce 100% organic and Fairtrade Certified cotton without child labour, synthetic pesticides and fertilizers or GMOs. They also have a direct role in decision-making throughout the production and selling processes. FWP By Rae then adds embroidery via a small local business in Surrey so it looks good and feels good.

Shop FWP By Rae Bon Vintage fine knit sweatshirt at The Drop, £45

buy now
Coco Roses exclusive Sisterhood T-shirt

The Drop: Coco Roses Sisterhood Tshirt

"I design everything with one purpose: to inspire, empower and make women feel good about themselves (once and for all)," says Mimi, the founder of Coco Roses Apparel.With this vital message in mind, she's created an exclusive limited edition T-shirt for The Drop by Stylist. This gorgeous top is hand dyed and hand printed on organic, ethical garments. 

Shop Coco Roses exclusive Sisterhood T-shirt at The Drop, £30

buy now

Bookishly Limited Pride And Prejudice Pemberley varsity sweatshirt

The Drop: Bookishly Sweatshirt

The lovechild of classic literature and loungewear, Bookishly's sweatshirt nods to one of Jane Austen's most famous settings. Celebrating Pemberley, the gloriously opulent estate owned by Pride And Prejudice's Mr Darcy, and the year that the iconic novel was published, it's the slogan sweatshirt that will speak to books fans everywhere. And the fact that varsity-style jumpers are a trend beloved by fashion insiders just adds to its appeal.

Shop Bookishly Limited pride and prejudice pemberley varsity sweatshirt at The Drop, £37

buy now

Black & Beech Nevertheless She Persisted T-shirt

The Drop: Black & Beech T-shirt

Designed by Cardiff-based illustrator Sophie Potter, hand-drawn pink flowers are teamed with bold black lettering on organic ecru cotton that's textured with remnants of the original plant, lending it an authentically imperfect vibe. Want your wardrobe to represent more iconic moments in feminist history? This is where to start…

Shop Black & Beech nevertheless she persisted T-shirt at The Drop, £20

buy now

Iggy & Burt Dangerous Creature cashmere jumper

The Drop: Iggy & Burt Creature cashmere jumper

Inspired by American writer Lisa Kleypas' famous quote: "A well-read woman is a dangerous creature", we are very much here for Iggy & Burt's signature knit. Made from a blend of cashmere and merino wool, it's the perfect layer for al fresco dining on a chilly spring evening.

If it looks familiar, it's because it went viral in February when US Democratic senator Kyrsten Sinema wore it on the Senate floor. It sold out almost immediately, and naturally we became obsessed with the story. Now, it's available at a special price exclusively on The Drop.

Shop Iggy & Burt dangerous creature cashmere jumper at The Drop, £75

buy now

Sabinna Stronger Together T-shirt

The Drop: Sabinna tsronger together t-shirt

This is the perfect loose-fit white T-shirt but also one that comes with serious eco-credentials. Sabinna has collaborated with Austrian illustrator Karo Oh to create a message of hope with a Stronger Together design that also has a QR code on the label. This means when you no longer want or need your T-shirt, you can send it back to the factory and they'll recycle it. Genius!

Shop Sabinna stronger together T-shirt at The Drop, £39

buy now
Bob The Brand Motherhood sweatshirt

The Drop: Bob the Brand Motherhood Sweatshirt

Proudly designed and hand-printed in Manchester, the BOB brand is for adults and babies regardless of gender or age. All its products are made on demand so you can customise your order and they can reduce their impact on the environment. Choose from a full chest print or small chest print and let someone know that you think they're amazing.

Shop Bob The Brand motherhood sweatshirt at The Drop, £35

buy now

Birungi Kawooya Art Love wearable art sweatshirt

The Drop: Birungi Kawooya Art Love Sweatshirt

Inspired by Robert Indiana's iconic LOVE statue, artist Birungi Kawooya's navy sweatshirt is a wearable piece of design that aims to share good vibes. Known for her work which is all about empowering Black women and girls and celebrating the beauty of the African diaspora, Kawooya is a name to watch and one of our favourite designers on The Drop by Stylist.

Shop Birungi Kawooya Art LOVE wearable art sweatshirt at The Drop, £39

buy now

Iggy & Burt Chaos jumper

The Drop: Iggy & Burt Chaos Jumper in Red

Named after their grandfathers Ignatius and Herbert, Iggy & Burt was founded in 2018 and born out of the belief that natural and quality yarns are the starting point of design. This gorgeous Chaos jumper is made with cashmere and merino and each piece of the garment is knitted separately and then linked together by hand using the traditional process of fully fashioning. 

Shop Iggy & Burt chaos jumper at The Drop, £75

buy now
Images: courtesy of brands
Source: Read Full Article