A new season calls for a new wave of social events. And with it, a host of outfits needed for each occasion. From bachelorette parties to birthdays to baby showers, we've designed go-to outfit formulas for all of your social outings this spring. Think: throw-and-go sets that are as comfortable as they are cute and elevated outfits that will help you rally through the end of the night — all from Laundry By Shelli Segal. The brand can be found at retailers like Macy's, Saks OFF Fifth, Nordstrom Rack, Dillard's, TJ Maxx, Amazon, HauteLook, and Marmax. Keep these outfit ideas in your back pocket this spring, and you'll never stare at your closet wondering what to wear again.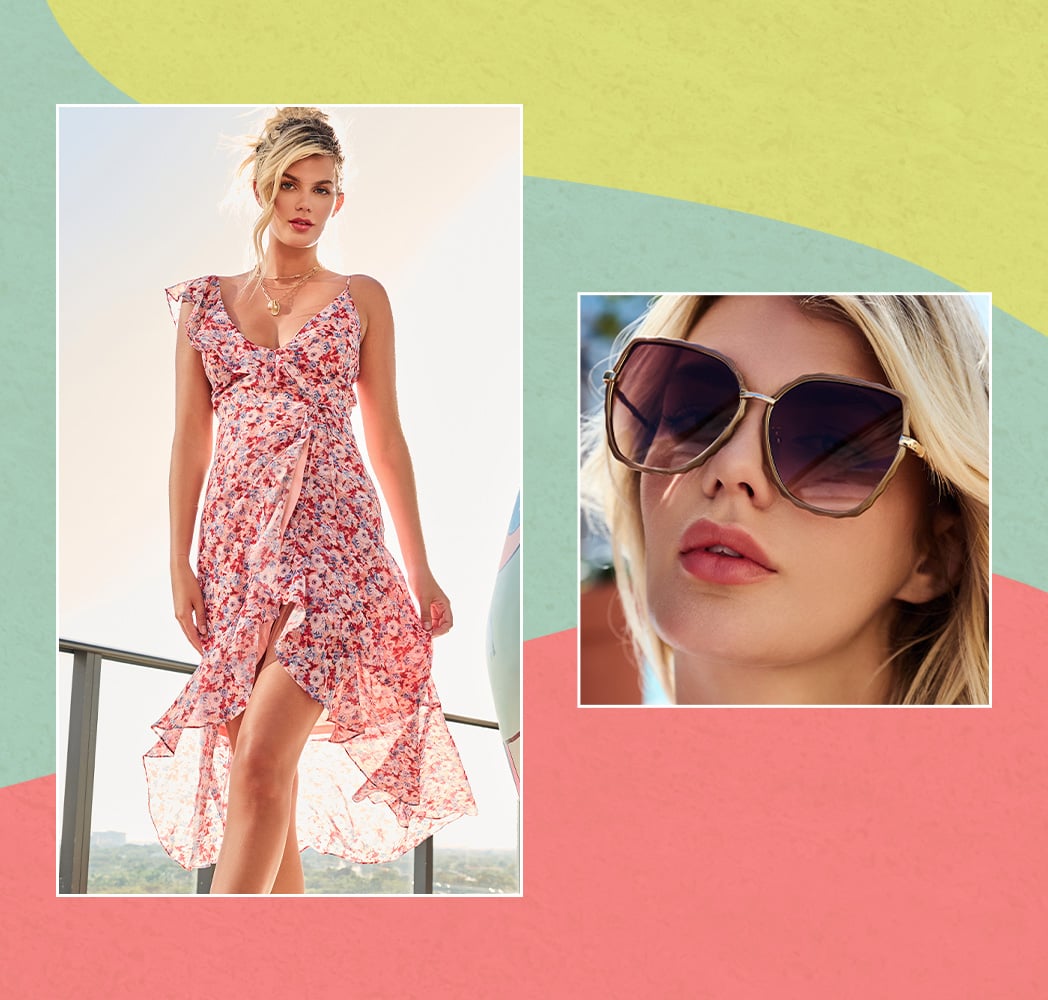 Graduation Ceremony
Getting invited to a graduation ceremony is a pretty big deal, so you'll want to dress the part. Graduation ceremonies are usually semi-formal or business casual. Most of them take place when the weather is getting warmer, so choose a flowy dress with a breathable fabric. A floral wrap dress like this one is simple, cool, and sophisticated. Since graduation ceremonies can last for hours on end under the hot sun, round out the look with an oversized pair of sunnies. Oh, and don't forget to pack some sunscreen.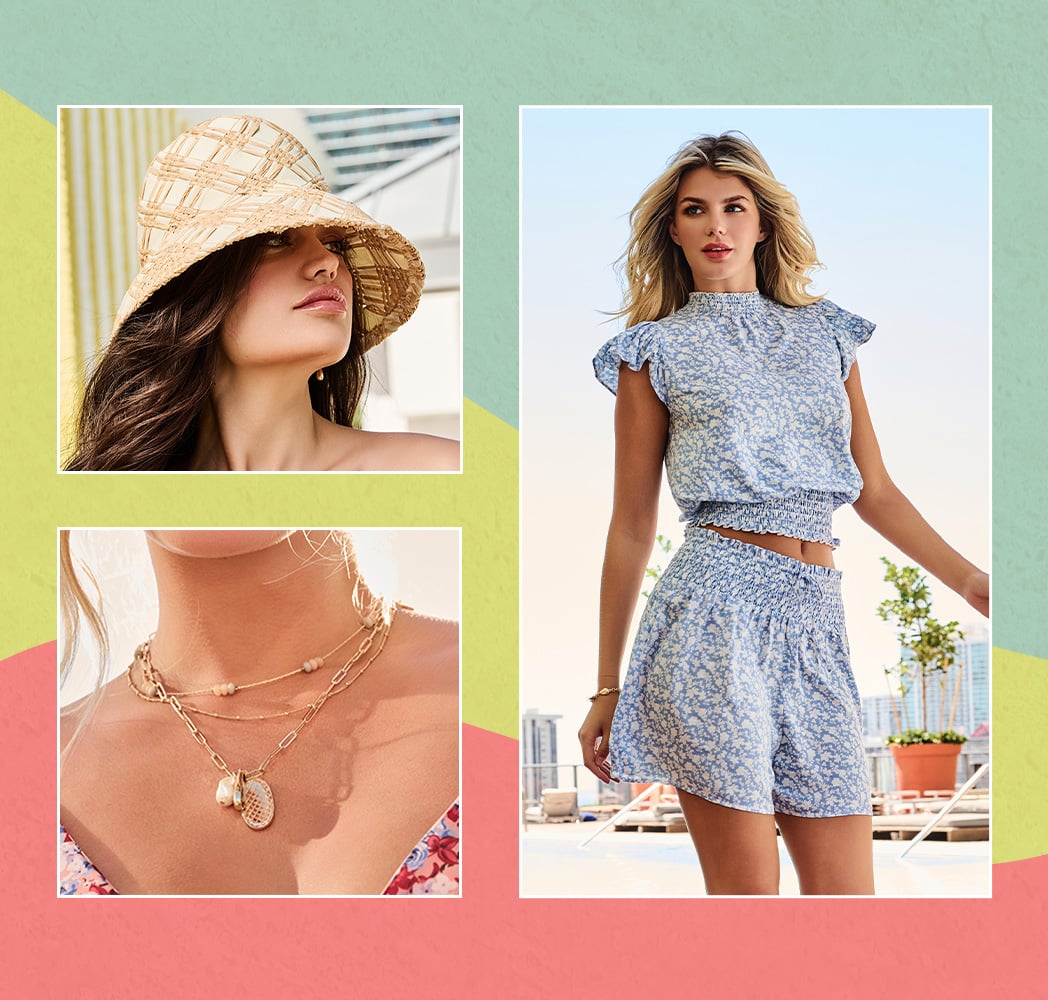 Mother's Day Brunch
Beyond finding the perfect gift for Mom, you'll also need an outfit for her Mother's Day brunch. This outfit formula will work whether you have a reservation or you're hosting on your back patio. Start with a matching set — it's an easy way to look dressed up without having to think too much. Choose one with an elastic waistband, that way you don't have to sacrifice comfort, especially by the end of your meal. Dress it up with a few accessories, like a stack of dainty gold necklaces and a big woven hat to keep you cool.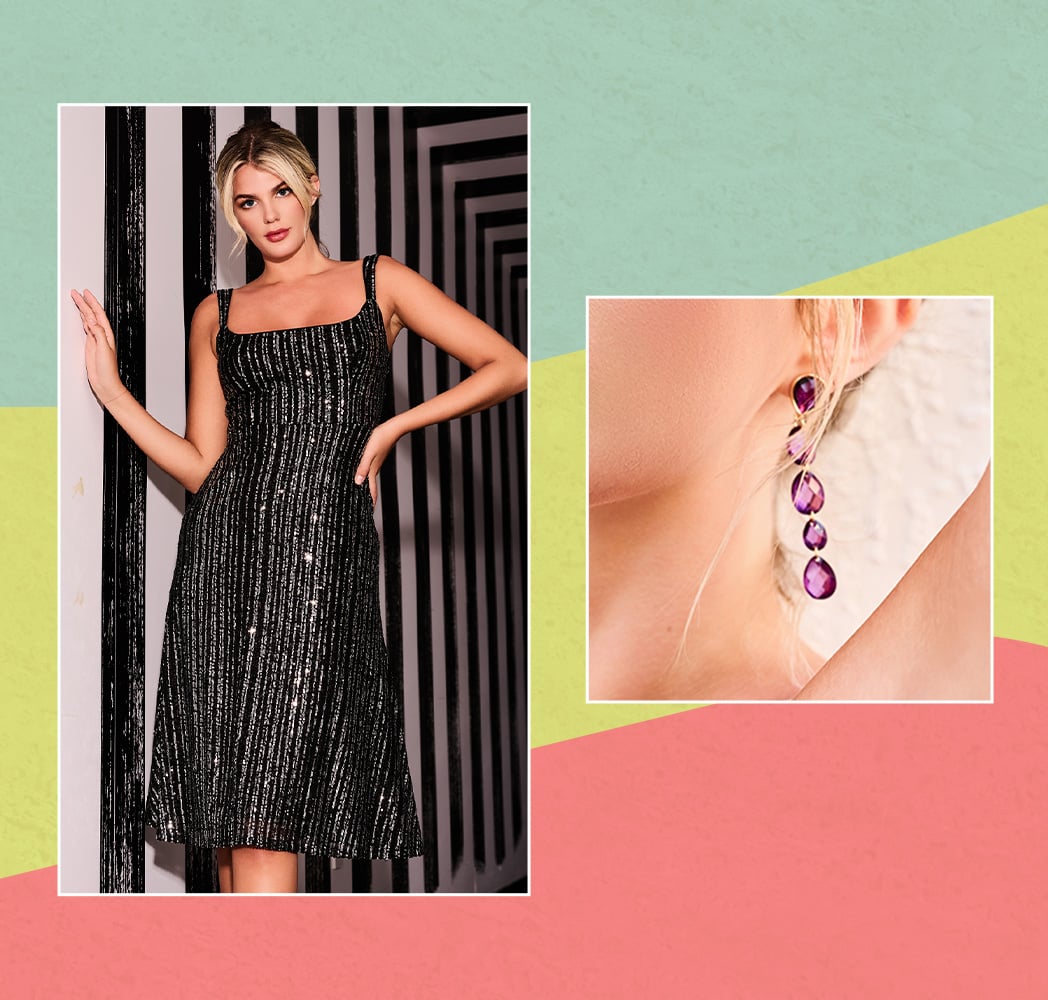 Bachelorette Party
There's nothing more fun than a night on the town with your best friends, especially when it comes to a bachelorette party. Some may request themed outfits, but if your invite doesn't detail what to wear, prioritize comfort, and above all, don't wear white. Choose a dress with a stretchy fabric that you can dance in all night long. A sparkly A-line dress is perfect for the occasion. Play up the glamor by wearing a pair of statement earrings — it's also an easy way to bring some color into your nighttime look.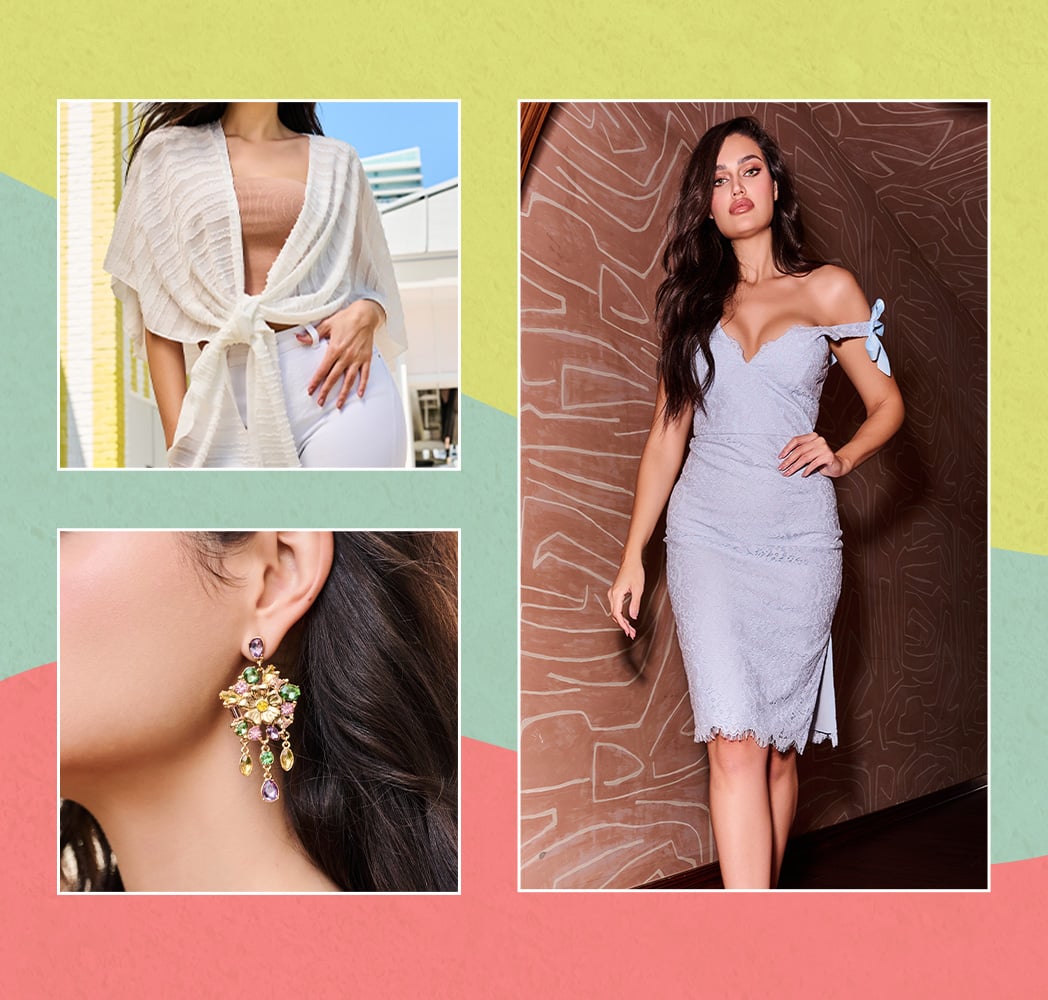 Baby Shower
Springtime baby showers typically don't have a solid dress code. As a general rule of thumb though, you should stay away from dark colors, like black and gray, and casual styles, like jeans and a tee. Instead, look to pastels, florals, and lace. Try, for example, a waist-snatching mini, with muted hues and lace detailing that help soften the dress's structure. You can also balance out the look with a flowy, neutral shawl and earrings that complement the colors in the dress.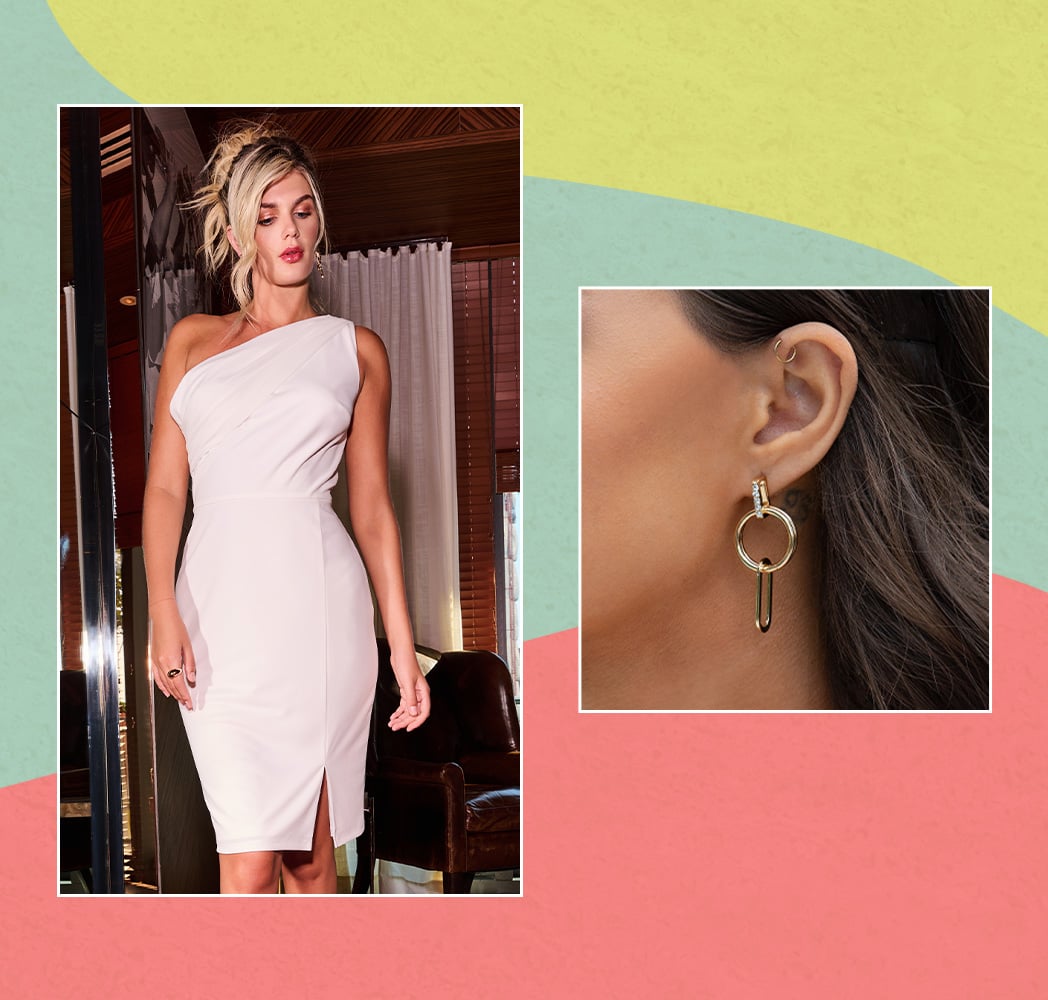 Night Out Birthday Bash
If there's any day to make a statement with your look, it's your birthday. There are a few directions you can go: elevated, glitter, feathers, sparkles, or bright colors. But this year, why not try something unexpected, like an asymmetrical, neutral-toned dress? Make an elegant statement with a body-hugging fit and a sleek silhouette — it's a guaranteed show-stopper. As for the accessories, opt for subtle pieces like contemporary gold earrings. That way, the dress itself gets all the attention.
Source: Read Full Article