For the Travel Enthusiast
With notes of woodsy cedar to evoke a luxe hotel vibe, this votive will make your home smell like a romantic getaway.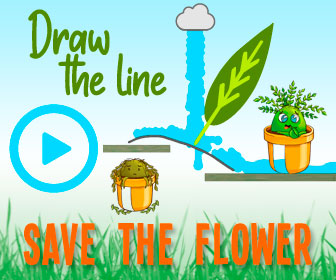 Buy It! Hotel Lobby Signature Candle, $54; hotellobbycandle.com
1

of

21
For the Sleep Deprived
Like a weighted blanket, this washable, microbes-filled mask applies gentle pressure to the eye area to improve sleep.
Buy It! Nodpod Sleep Mask, $34; nodpod.com
2

of

21
For the Green Thumb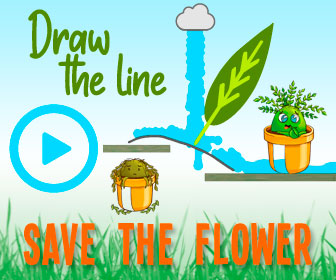 Traditional bouquets are nice, but a tropical plant will remind someone of your love much longer.
Buy It! The Sill ZZ Plant, $42; thesill.com
3

of

21
For the Crystal Collector
The rose quartz (also known as the heart stone) in this engraved ring is believed to promote feelings of love.
Buy It! Gorjana Mantra Ring for Love, $68; gorjana.com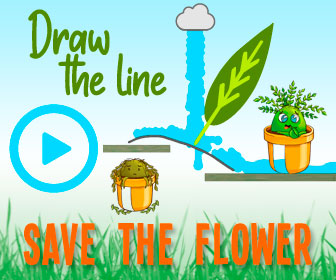 4

of

21
For the Skin-Care Fanatic
The celeb-loved cream's gorgeous new jar will perk up any beauty guru's vanity.
Buy It! Charlotte Tilbury Limited Edition Magic Cream, $100; charlottetilbury.com
5

of

21
For the Conscious Cat Owner
Created in a fair-trade factory in India, this cute pouch is made with organic cotton and recycled saris.
Buy It! The Tote Project Cat Lover Pouch, $21; thetoteproject.com
6

of

21
For the Mani-Pedi Pro
This polish–available in four neutral shades for any occasion–smells like chocolate! 
Buy It! Nails.INC Cofo for Real Nail Polish, $8 each; target.com
7

of

21
For the Self-Care Seeker
When placed on the floor of the shower, these essential oil steamers turn any bathroom into a mini-spa.
Buy It! Miss Patisserie Shower Steamer Set, $30; for four; anthropologie.com
8

of

21
For the Fashionista
These beautiful hoops are an expression of love that even the trendiest gal on your list will treasure.
Buy It! Noonday Collection Love Hoops, $36; noondaycollection.com
9

of

21
For the Techie
This roll-up case has pockets for a variety of cords and plugs and can monogrammed for a personal touch. 
Buy It! Mark and Graham Leather Charger Roll Up, $49; markandgraham.com
10

of

21
For the Unconventional Dessert Lover
Chef Paola Velez's cake is soaked in spiced rum and sprinkled with sea salt and edible flowers.
Buy It! La Bodega Bakery Golden Rum Cake, $45; eatlabodega.com
11

of

21
For the Queen of the Couch
Tie-dye is still a huge trend. These socks keep feet cozy during yet another Netflix binge.
Buy It! Jill & Ally Tie Dye Socks, $12; jillzarin.com
12

of

21
For the Health Care Worker
This shea butter cream, available unscented or in an array of fragrances, soothes even the most overworked hands.
Buy It! 54 Thrones Beauty Butter, $24; 54thrones.com
13

of

21
For the Work in Progress
Prettier than the Notes app, this floral-print journal is bound to spark creativity.
Buy It! Rifle Paper Co. Fabric Journal, $24; riflepaperco.com
14

of

21
For the Accessory Afficionado
Help a loved one be mask ready with this statement acrylic resin chain. 
Buy It! BabyDish 23-in. Mask Chain, $30; babydish.com
15

of

21
For the Animal Obsessed
Someone can't get enough of their four-legged friend? Gift them this framed photo illustration.
Buy It! West & Willow Custom Pet Portraits, $60 and up; westandwillow.com
16

of

21
For the Heat-Seeking Cook
Turn up the heat with pink peppercorns, Kashmiri chili powder and crushed red pepper. 
Buy It! Spice Mix 'Keeping' It Spicy' Collection, $30; for 6; spicewalla.com
17

of

21
For the Wine Connoisseur
Upgrade any home bar with these beautiful hand-blown glasses, which come in 14 additional shades. 
Buy It! Estelle Stemware, $75 for two; estellecoloredglass.com
18

of

21
For the Sweet Tooth
The flavored chocolate spheres melt and burst open in hot milk, revealing loads of marshmallow inside.
Buy It! Mugs of Love BomBoms Hot Chocolate Bombs, $20 for 5; amazon.com
19

of

21
For the Man with a Quarantine Beard
This trio features a face wash, face lotion and beard oil to keep his facial hair in check.
Buy It! Method Men The Revered Beard Collection, $24.50; methodmen.com
20

of

21
For the Future Bookworm
These adorably illustrated books tell the stories of incredible people who have made a big impact on the world. 
Buy It! Little People, Big Dreams books, $15 each; amazon.com
21

of

21

Source: Read Full Article