With less than three months until the 2020 presidential election, it's more important than ever to register to vote (and to encourage everyone you know to do the same). And some of your favorite fashion brands want to help you spread the word. Levi's, Phenomenal Woman, Naturalizer and many more have unveiled special voting-themed campaigns and merchandise to encourage voter registration and turn-out (click here for everything you need to know about the coronavirus and its effect on voting).  Check out the selection below to get yourself outfitted for going to the polls on November 3 (and to wear every single day until then).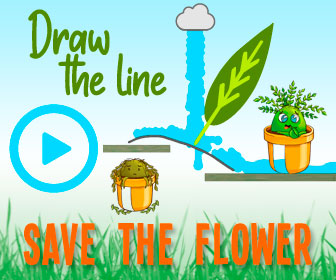 Levi's
In an effort to motivate the 70 million young eligible voters in the United States to register and get to the polls on election day, the beloved denim brand launched a powerful PSA featuring a slew of celebrities and activists.
Hailey Baldwin, who first approached the brand with the idea of the PSA, gathered fellow A-listers and activists to star in the video, directed by Oge Egbuonu, set to artist Jazmine Williams' spoken word poem and featuring photography by Djeneba Aduayom.
13 Reasons Why's Brandon Flynn and Ross Butler, actor Danny Trejo, musicians Jaden Smith and Miguel, star in the clip, along with researcher and educator Dr. Joy DeGruy, professor and civil leader Dr. Melina Abdullah, scholar and author Dr. Safiya Noble, activist Helen Jones, student activist Kahlila Williams, filmmaker Jon M. Chu, co-founder of the Black Lives Matter youth branch Thandiwe Abdullah, attorney and CEO of IMPACT Strategies Angela Rye and ASL interpreter Rorri Burton.
"This election to me is the most important in my lifetime and I'm at the age now where I truly understand the impact my generation and the next has," Baldwin explained in a press release. "My hope with this call to action is that it would encourage, educate and inspire this next generation to vote in November and to understand why it's important."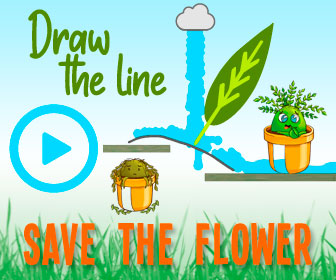 In addition to the PSA, the brand is also launching a collection of merch, which features tees and hoodies with the words ″Vote″ and customizable options featuring the phrase ″Don't Just — About It, Vote About It.″
To learn more about the campaign and get your ″vote" apparel, visit levi.com/US/en_US/features/itsyourvote.
Phenomenal Woman
The celeb-loved clothing brand known for its empowering statement tees and hoodies from founder Meena Harris (the niece of Democratic Vice Presidential nominee, Kamala Harris) launched a limited-edition tee to celebrate the 100th anniversary of women's right to vote.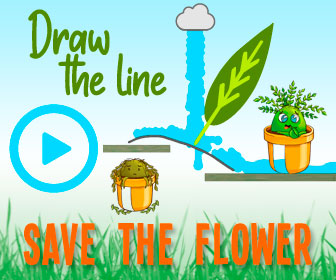 In collaboration with Jane Walker by Johnnie Walker, the vintage-inspired tees which feature the words ″Votes for Women″ are available for pre-order for $35, with all proceeds benefiting the non-profit organization Monumental Women, which will unveil the first-ever statue of women (Elizabeth Cady Stanton, Sojourner Truth, and Susan B. Anthony) in Central Park in New York City.
To celebrate the launch, actress Sophia Bush hosted an IGTV chat called ″A Toast to Equality Day″ with Harris and activist Brittany Packnett Cunningham, which is available to watch here.
Buy It! Phenomenal Woman ″Votes for Women″ tee, $35; phenomenalwoman.com
Stella and Bow
Before Michelle Obama sent sales of ″vote″ necklaces skyrocketing, the Los Angeles-based jewelry brand  Stella and Bow launched a limited-edition necklace in partnership with the non partisan organization, I am a voter, on its latest necklace (and already has celeb fans including Chelsea Handler and Joey King). The ″VOTER″ pendant was designed to encourage everyone to use their vote — and $30 of its $65 price tag will go back to I am a voter, which is dedicated to creating a cultural shift around voting and civic engagement.
Buy It! I am a voter x Stella and Bow necklace, $65; stellaandbow.com
Naturalizer
After you put on your ″vote" tee and accessories, one has to have supportive footwear to get to the polls, which is where Naturalizer comes in. The footwear line teamed with Rebecca Lee Funk, founder of the activist network The Outrage, on a limited-edition boot with the word "Vote" spelled across the toes (designed by artist Kiersten Essenpreis).
"These boots represent all the ways we're marching in the footsteps of the women before us, with the women beside us, and for the future rights of all women," says Rebecca Lee Funk.
Celebs including signer Camila Cabello and actress Yvette Nicole Brown have already shared a pic of their pair and you can get yours at naturalizer.com and The-Outrage.com.
Buy It! Naturalizer ″Callie″ Vote boot, $150; naturalizer.com and The-Outrage.com
Michael Stars
In honor of Women's Equality Day on August 26 and the 100th year anniversary of women getting the right to vote, the apparel brand teamed with the ultimate, iconic feminist leader, Gloria Steinem, on a special capsule collection urging everyone — especially women — to get out and vote this November.
#TheTeeInVote capsule includes tees, face masks and scrunchies all featuring an embroidered graphic of Steinmen and the word ″vote" on each. Plus, $50,000 of proceeds from sales of the capsule will benefit three organizations, each led by women of color, working to increase voter registration and turnout: Black Voters Matter, Voto Latino and March On.
Buy It! Michael Stars #TheTeeInVote short-sleeve tees in black and white ($48), long-sleeve tee in black ($58), face masks ($18), and scrunchie ($12); MichaelStars.com
BaubleBar
BaubleBar is another brand that teamed with the nonpartisan organization, I am a voter, to help encourage voter turnout this year. It's using its platform to highlight the work the organization is doing by sharing information on how to vote and where to vote.
To spread the message, the brand designed an empowering necklace featuring a flower pendant with the engraved message, What Out I Vote, and it's encouraging people to use the hashtag #WatchOutIVoted and #Iamavoter and tag @baublebar and @Iamavoter on social media on election day (or when mailing in their ballots) for a chance to be featured on their Instagram.
Buy It! BaubleBar I Vote necklace, $42; baublebar.com
American Eagle
To get everyone excited to vote this November, American Eagle launched a customizable T-shirt, that allows customers to express why and how they're using their voice to make change. 100% of the proceeds from the tee will go to HeadCount, a non-partisan organization that uses the power of music to register young people to vote.
Customers can also go to the brand's Vote 2020 Action Center to register to vote, sign up for reminders and learn about more ways to make a difference.
Buy It! AE This Is Our Time customizable T-shirt, $24.95; ae.com
Madewell
The beloved retailer is spreading awareness to get out and vote through its new unisex Vote Tee. 100% of proceeds through November 3 will go to the ACLU to support its mission to ensure equality in America and its fight against voter suppression. (The brand has pledged to give a minimum of $750,000 to the nonprofit.)
Buy It! Madewell Vote Graphic Tee, $39.50; madewell.com
ByChari
After Michelle Obama wore the ByChari ″vote" necklace while making her speech at the 2020 Democratic National Convention, designer Chari Cuthbert told told CNN that she had received almost 2,000 new orders for the necklace less than 12 hours later.
″I reached out to friends in the jewelry industry last night and this morning and have just said, 'Um, I'm going to need some help,' in the best possible sense,″ Cuthbert told CNN. ″This is it. This is the dream come true.″
You can luckily still snag a ″vote" necklace of yourself at bychari.com.
Buy It! ByChari "vote" necklace, $295; bychari.com
Also, Freedom
The clothing brand that focuses on motivational and empowering messages is promoting the importance of voting through its informative new canvas tote bag. Each bag is embroidered with a QR code that links to vote.gov to encourage people to register to vote. A portion of the proceeds from the tote (and this ″I am a voter" baby tee) will benefit the organization, I am a voter.
Buy It! Also, Freedom Vote tote, $25; alsofreedom.com
Haverhill Fine Jewelry
Debra Messing helped get the message out to vote in the upcoming election by wearing her Haverhill ″Vote″ necklace during a ″Value of Women Voters & Leaders″ talk she hosted with her Will & Grace co-star Eric McCormack, featuring three Congresswomen up for re-election, Lucy McBath, Debbie Mucarsel-Powell and Abby Finkenauer. ″I'm proudly sending a message with my VOTE necklace,″ Messing captioned her Instagram selfie.
Buy It! Haverhill ″Vote″ 14K gold necklace, $505; haverhillcollection.com
Fabletics
Fabletics co-founder Kate Hudson encouraged her followers to vote this November in her mirror selfie rocking Fabletics' new ″vote" tee, designed in honor of Women's Equality Day. "We created this limited edition @Fabletics #ExerciseYourVote Tee as a reminder to keep exercising our hard-won right to vote this November,″ Hudson wrote.
Buy It! Fabletics ″Vote″ exclusive tee, VIP price, $24.95; fabletics.com
Evolvetogether
The celeb-loved mask brand created a special design in collaboration with I am a voter. This medical-grade mask features the phrase ″I am a voter″ and the coordinates of Independence Hall in Philadelphia — to connect wearers to the birthplace of democracy. The brand will be donating masks to various election sites to keep folks safe on Election Day, and a portion of the proceeds from sales will go to I am a voter.
Buy It! Evolvetogether 7-pack ″I am a voter″ face mask, $8.97; evolvetogether.com
Jennifer Fisher
Hollywood's go-to jeweler Jennifer Fisher is donating 70% of the purchase price from her new ″vote″ charm to the organizations When We All Vote and I am a voter to benefit voter education and engagement.
Buy It! Jennifer Fisher ″vote" charm, $425; jenniferfisherjewelry.com
MOTHER
In an effort to increase voter turnout, MOTHER created these "I am a voter" socks to spread awareness to the organization. $5 from every sock purchase will be donated to I am a voter.
Buy It! MOTHER I am a voter socks, $24; motherdenim.com
Michael Kors
Michael Kors is donating 100% of the profits from its ″vote″ T-shirt (which was created with FKSP) to the NAACP Legal Defense Fund, America's premier legal organization fighting for racial justice.
Buy It! Michael Michael Kors ″Vote" cotton T-shirt, $40; michaelkors.com
Gap
Gap is expanding its Stand United campaign with these new vote-themed tees and face masks, designed by a member of Gap Inc.'s African American Networking Group, artist Stephennie Factor. The brand is also donating $25,000 to each nonpartisan, non-profit partner, When We All Vote and Rock the Vote.
Buy It! The Gap Collective "Vote" shirt, $29.95; gap.com
La Ligne
La Ligne has a very simple message for customers this season, "f—king vote." The fashion brand teamed with artist and poet Cleo Wade, whose iconic handwriting is featured in a special edition "f–king vote" T-shirt and "vote" face masks.
"We gotta vote. And we gotta make sure that every single person who can vote has access to do so. Our leadership is up to us. We decide if we vote for our past or vote for our future," said Wade.
100% of proceeds from this tee will be donated to Fair Fight, a national voting rights organization founded by politician Stacey Abrams.
Buy It! La Ligne "vote" masks, $14; "f–king vote" T-shirt, $65; laligne.com
Corroon
The travel accessories brand partnered with prinkshop to create a vote-theme collection of sweatshirts, muscle tanks, face masks and totes, to benefit the nonpartisan organization, I am a voter.
Buy It! Big Daddy Vote Tote, $250; socialgoods.com and corroon.com
Urban Outfitters
Whether you're voting in person or by mail, this Urban Outfitter Community Cares Ballot Box Tee Kit has everything you need to wear on election day. The kit, created with I am a voter, includes a T-shirt featuring the date of the 2020 election, an oval template on the chest (that's the perfect size to fit your ″I voted" sticker) and a marker, that can be used to decorate the tee in a personal way. It even all comes in a keepsake box.
Buy It! UO Community Cares + I Am A Voter Ballot Box Tee Kit, $49; urbanoutfitters.com
Rebecca Minkoff
The designer is urging everyone to make a plan to vote in the upcoming election — then encourage others to make a voting plan too. For every limited-edition Vote 2020 tee sold, Rebecca Minkoff will make a donation to Vote Run Lead, a non-profit organization that empowers and trains women to run for office.
Buy It! Rebecca Minkoff Vote Tee, $40; rebeccaminkoff.com
M.M.LaFleur and Girl Scouts
M.M.LaFleur wants to get shoppers to spread the message and get out and vote, so they teamed with the Girl Scouts of the U.S.A. to create limited-edition iron-on patches featuring saying like "ready to rally" and "make it count." The patches come with each purchase of three of M.M.LaFleur's popular T-shirt styles.
Buy It! M.M.LaFleur T-shirt, $55; mmlafleur.com
Shinola
What time is it? Time to vote! To make sure you register, mail in your ballot or hit the polls on time, Shinola partnered with I am a voter and created this new blue and red watch to spread the message.
Buy It! The I Voted Detrola, $395; shinola.com
Terez
The activewear line Terez wants shoppers to exercise their right to vote, by wearing these "vote"-emblazoned leggings during their next workout. The brand partnered with I am a voter on the limited-edition piece to encourage voter registration and voter turnout. Plus, net proceeds will be donated to I am a voter.
Buy It! I am a voter x Terez DuoKnit Capris, $100; terez.com
I Voted Today Stickers
I Voted Today Stickers' founder Rachel Winn and graphic designer Vania Lin are on a mission to increase voter turnout for the 2020 election by giving the original ″I Voted" sticker an upgrade. They created five new inclusive designs of fun and vibrant stickers that come in a set of two, with the intent of giving the second sticker to a friend to keep others accountable to vote.$2 of every order is donated to Vote.org, and after only one month, over $1,000 has already been donated by the brand.
Buy It! I Voted Today Stickers, $5; etsy.com/shop/ivotedtodaystickers.
Old Navy
Old Navy created three special vote-themed graphic tees, in honor of the upcoming election and had a little help from none other than Katie Holmes to get the message out. The star was spotted wearing the gender-neutral black tee while out and about in New York City and gave it her signature cool street style spin. In honor of the collection, Old Navy is donating $25,000 to Rock the Vote. 
Buy It! Vote Graphic Gender-Neutral Tee for Men & Women, $14.99; oldnavy.com
Joe's Jeans
Erin and Sara Foster brought their hilarious sense of humor to Joe's Jeans to design these two graphic tees that stress the importance of voting. "Vote of lose my number" is written across one, while the second reads, "Stalking your ex online takes 2 min. Registering to vote takes 2 min. Both are important." 25% of proceeds from each tee sold will be donated to vote.org.
Buy It! Joe's Vote or Lose tee, $40; joesjeans.com
Studs
The cool-girl jewelry brand and piercing studio, Studs, create three new earring styles including the Vote Stud (as seen on ultimate cool girl, Gwyneth Paltrow, above), the Peace Hand Stud and the Peace Hand Charm. 20% of each purchase is donated to When We All Vote and Studs is guaranteeing a $10,000 minimum donation to the organization.
Buy It! Studs Vote stud, $35; studs.com
Kinn Studio
Kinn founder and CEO Jennie Yoon wrote a powerful explanation on Instagram when she launched her new ″vote″ necklaces.
″Over the last few months, we have taken a step back to reflect, to learn, and to analyze our participation in the conversations and acts of the world today,″ Yoon wrote on Instagram. ″This upcoming election is crucial. Even more so as a POC, a mother, and a business owner. Though this wasn't a planned product, it was in response to our community who were requesting custom VOTE necklaces. Kinn was built around community and we believe it is our responsibility to do more to support members of it. We hope you'll join us in participating in the voice of change.″
100% of proceeds from Kinn's ″vote″ necklaces, which are made with 100% solid 14k gold or sterling silver, will support the Black Voters Matter Fund.
Buy It! Kinn ″vote" necklaces, $200-480 (based on metal); kinnstudio.com
Source: Read Full Article