Although it is the busiest time of the year here at Ballyknocken House & Cookery School, with Christmas parties and the gift voucher season, I absolutely relish the build-up to Christmas in the kitchen – right from making the pudding to the planning of the big day itself. But it's the time spent with family and friends around the table, enjoying all the home-cooked food, that means the most to me.
So it is about now that I start to prepare, and first thing is the Christmas pudding, which is easy to make and just needs time for the flavours to deepen. I also always like to have a couple of make-ahead sweet treats which can be frozen and served when those unexpected visitors arrive (or for when I get peckish).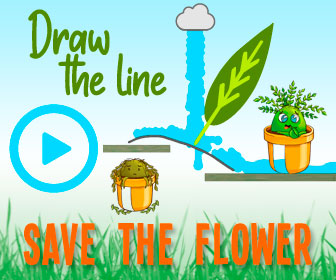 This week, I'm sharing three of my traditional Ballyknocken make-ahead recipes to help get you into the festive spirit and add a truly delicious flavour to your Christmas. Enjoy.
Please log in or register with Independent.ie for free access to this article.
Log In
New to Independent.ie? Create an account
Ginger & Orange Christmas Pudding
Ginger and Orange Christmas Pudding
Makes One 900ml pudding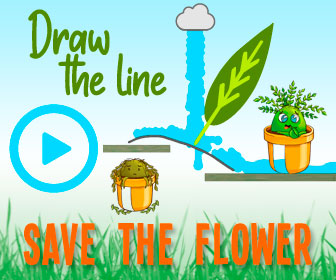 Like many households in Ireland, when making the pudding, we keep the fantastic tradition of stirring – each family member has a go and makes a wish (usually about possible large Christmas gifts!). In my pudding, I've included ginger for a tasty twist and also to add another level to the festive flavours.
Ingredients
For steeping:
100g raisins
100g sultanas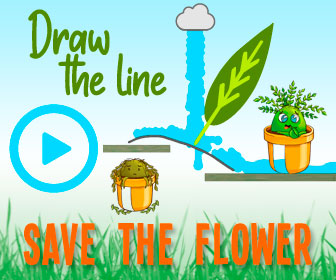 75g currants
3 tbsp mixed peel
1 tbsp crystallised ginger, finely chopped
3 tbsp Grand Marnier (or other orange liqueur or brandy)
100ml orange juice
75g dark brown sugar
For the pudding:
Melted butter, for brushing
50g golden caster sugar
3 tbsp ground almonds
40g fresh white breadcrumbs
80g plain flour
½ tsp ground ginger
½ orange, zest only
1 egg, beaten
60g chilled butter or suet, finely chopped
For the orange sauce:
100ml fresh orange juice
50ml caster sugar
1 tbsp butter
Icing sugar, for dusting
4-5 crystallised ginger pieces, roughly chopped, to decorate
½ orange, zest only
Method
1. Combine all the ingredients for steeping, cover and leave in a cool place overnight.
2. To make the pudding, generously brush a 900ml pudding bowl with melted butter. Line the base with a circle of parchment paper.
3. Mix the caster sugar, almonds, breadcrumbs, flour, ginger and orange zest together in a large bowl. Carefully stir the soaked fruit into the dry ingredients, then stir in the beaten egg. Finally, add the butter or suet.
4. Spoon the mixture into the pudding bowl. Then cover the bowl tightly with a well-fitting lid or a layer of parchment paper and foil. Secure with string, ensuring to cross the string over the top of the bowl. This forms a handle. Place the bowl in a saucepan a quarter full of boiling water – the water should be only halfway up the sides of the pudding bowl. Reduce the heat.
5. Cover and leave to simmer very gently for 4 hours – remember to top up with boiling water as required. Carefully remove the pudding from the saucepan, cool in the bowl and store in a cool, dry place.
6. To make the orange sauce, combine the orange juice and sugar in a small saucepan over a medium heat. Simmer for 12 minutes until thick. Whisk in the butter and cool. This will keep in the fridge overnight.
7. On Christmas Day, reheat the pudding by steaming again for at least 1½ hours. Turn the pudding out and dust with icing sugar. Warm the orange sauce and decorate the pudding with ginger pieces and orange zest on top. (P.S. A dash of brandy in the orange sauce is nice too!)
Christmas Tart 
Christmas Tarts
Makes 1 rectangle, 20cm x 30cm
This is very versatile as either a dessert or to serve for family and friends coming over for tea or a coffee. Using pear and apple, it's a lighter option than your usual rich Christmas mince pie. Also this tart can be made ahead of time, then frozen and taken out whenever unexpected visitors arrive.
Ingredients
For the fruit mince:
1 large pear, peeled and finely diced
1 Pink Lady or Golden Delicious apple, peeled and finely diced
100g butter
80g soft dark brown sugar
120g raisins
100g sultanas
3 tbsp candied mixed fruit peel
1 tsp cinnamon
3 tbsp rum or port
4 tbsp water
For the pastry:
350g plain flour, sifted
Pinch of salt
200g chilled unsalted butter, diced
2 egg yolks, beaten (you may not use all)
Egg wash, to glaze
Icing sugar, to dust
Baileys cream, to serve
Method
1. To make the fruit filling, combine all the ingredients in a medium-size saucepan and heat over a low heat. Simmer for about 15-20 minutes. Set aside to cool completely before using.
2. To make the pastry, place the sifted flour and salt into a large bowl. Add the diced butter and rub in until the mixture resembles breadcrumbs.
3. Mix some of the egg yolk to form a medium-soft pastry – but the pastry should not be too soft or damp.
4. Wrap in cling film and chill in the fridge for 20 minutes.
5. Preheat the oven to 190°C (170°C fan/375°F/Gas 5). Line a baking tray with parchment.
6. Cut the pastry into ¼. Dust a clean work surface with flour and roll the large portion out thinly into a rectangle shape about 20cm x 30cm. Transfer the pastry onto the parchment-lined tray.
7. Crimp the edge of the pastry with a crimper or your fingers.
8. Spread the fruit mince filling neatly onto the pastry, leaving a 1cm edge all the way around.
9. Brush the edge with egg wash. Roll out the smaller portion of pastry and cut out small stars.
10. Place the stars randomly on the fruit mince and brush with egg wash.
11. Bake in the preheated oven for about 18-20 minutes until light golden brown.
12. Remove from the oven and allow to cool before transferring to a cooling rack.
13. When ready to serve dust with icing sugar and serve with Baileys cream or fresh cream.
Catherine's Tip
To make Irish cream, pour 250ml cream into a mixing bowl, add 4 tbsp sifted icing sugar and 3 tbsp Baileys; whisk until thick and spoon into a small bowl to serve.
Panforte di Siena
Panforte di Siena
Makes 6
A little goes a long way with this fabulous, centuries-old Italian Christmas treat. It's a special fruit-and-nut confection that is rich in flavour and very moreish. The first written reference to panforte dates back to the 1200s and apparently the Crusaders carried this durable treat with them. This delicious Italian confectionery can be made ahead and then stored in an airtight container in a cool, dark place for 2-3 weeks.
Ingredients
100g almonds, roughly chopped
70g hazelnuts, roughly chopped
60g shelled pistachios, roughly chopped
60g candied orange peel, finely chopped
4 dried figs, roughly chopped
100g plain flour
2 tbsp cocoa powder
½ tsp ground cinnamon
½ tsp ground nutmeg
¼ tsp ground cloves
150g caster sugar
80g clear honey
4 tbsp icing sugar, to dust
Method
1. Preheat the oven to 150°C (130°C fan/300°F/Gas 2). Line a 20cm square cake tin with baking parchment. Mix the nuts with the orange peel and figs in a small bowl.
2. Sift the flour, cocoa and spices together in a large bowl and mix in the nuts and fruit.
3. Gently heat the sugar and honey in a saucepan until the sugar has dissolved.
4. Raise the heat and let it simmer for 2 minutes. Quickly stir the syrup through the dry ingredients and then spoon the mix into the prepared cake tin, pressing it in with your fingers.
5. Bake in the oven for 30-35 minutes, until set. Allow it to cool in the tin.
6. When cooled, remove the baking parchment and dust with icing sugar. Soak the figs in amaretto liqueur for an extra kick.
Source: Read Full Article