Donnie Wahlberg
On Saturday, Nov. 7, the Blue Bloods star dined at a Marshland restaurant location in Plymouth, Massachusetts and left his server, Denise Andrews, a $2,020 tip on a $35.27 bill.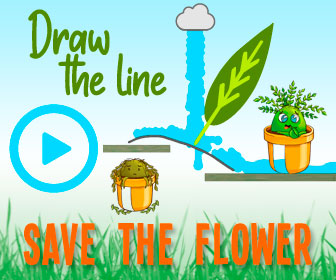 "A very special thank you to our friend @donniewahlberg! When asked about it all he said was 'who's up next?!'" the restaurant wrote on Instagram. They also posted a photo of Wahlberg's receipt, which included the Boston native's handwritten tip, signature and the #2020tipchallenge hashtag.
1

of

20
50 Cent
The rapper joined Instagram influencer Jay Mazini to surprise Burger King workers in Queens, New York, with more than $30,000 cash in tips. The duo called every employee over to the drive-thru window to ask how they were doing amid the COVID-19 pandemic. Then they told the group that they were there "to show love to you guys," and handed out cash bundles to each of the workers. 
2

of

20
Nev Shulman
The Catfish host surprised a pregnant waitress with a very generous and thoughtful tip that nearly brought her to tears.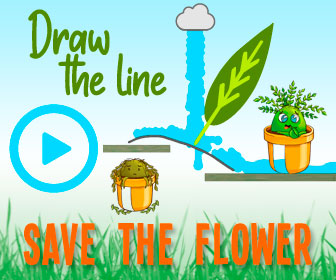 In early August 2020, Zulia Reyes was working at Smash Burger at the Denver International Airport in Colorado when she saw a familiar face.
"I'm like, 'Why do you look so familiar?' " Reyes recalled in an interview with Denver 7 News. "That looks like the guy from Catfish."
Reyes shared that Schulman was very kind when she waited on his table and even asked her about her baby on the way.
"He's like, 'When are you due?' " Reyes told the news outlet. "I told him, 'Sept. 26' and he's like, 'That's my birthday!' "
Touched by the connection, Schulman made sure to incorporate the date into Reyes' tip.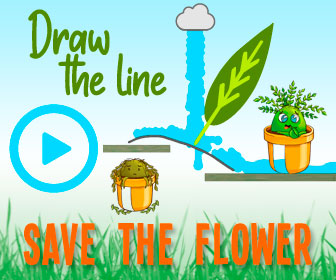 "This can't be happening! This can't be true. The tip was $926 for my due date, which is Sept. 26," Reyes said in the news clip, fighting back tears.
Schulman also signed the receipt, writing, "Congrats on your baby girl!"
"It means the world to my baby and my family … we never expected that ever to happen to us," Reyes said.
On August 10, 2020, Schulman shared the news clip, simply tweeting a smiley face emoji alongside the video.
3

of

20
Harry Styles
Shortly after the "Adore You" singer was spotted on vacation in Anguilla with longtime pal James Corden and Adele, an employee at a local restaurant shared that Styles left a $2,020 tip on a $472.50 bill after picking up the check. "Big ups to @harrystyles for taking care of Mr Big Life!" the employee wrote on Instagram, alongside a photo of the bill, which also featured a handwritten note from Styles, saying, "Happy new year!"
4

of

20
Donnie Wahlberg
The New Kids on the Block singer kicked off 2020 by making someone's new year extra happy. On Jan. 1, Wahlberg and wife Jenny McCarthy stopped in for a meal at an IHOP location near their St. Charles, Ill. home—and left their server a $2,020 tip on a $75.45 bill. "I just started crying. I couldn't believe it. I mean, who does that?" Bethany Provencher, the IHOP server who received the tip, tells PEOPLE exclusively. "God put him there for a reason for me, and I know that. It's the greatest thing to ever happen in my life."
5

of

20
Jon Stewart
The former Daily Show host left a $105 tip for his simple breakfast of coffee and eggs while dining at Junior's in Times Square, Page Six reports.
6

of

20
Chrissy Teigen
Guess she really liked that Bloomin' Onion! Teigen and her family dined at a Centerville, Ohio Outback Steakhouse while in town to watch husband John Legend's high school football team play – and left their waitress Mikayla Scott a $1,000 tip, Scott said.
7

of

20
Donnie Wahlberg
Wahlberg strikes again! While on tour with his New Kids on the Block bandmates in 2017, Wahlberg stopped in for a late-night meal at the Waffle House in Edgewood, Maryland—and left the overnight staff a $500 surprise. Jessica Reed, who works the morning shift at the Waffle House location, tells PEOPLE: "There were two servers and a cook [working] and he left a $500 tip for the three of them to split. They took a picture together and he was apparently really awesome." The receipt shows the star's handwritten tip added to the $62.75 bill. "When I came in at 6 o'clock in the morning, the overnight shift was bragging about it," jokes Reed.
8

of

20
Amy Schumer
Schumer's got at least two super-generous tips to her name. Recently, she left a bartender at mega-popular Broadway musical Hamilton a $1,000 tip (on a $77 bill), and in 2015, she left a $500 tip on a $50 bill on Long Island after finding out her waitress was working two jobs to pay for college.
9

of

20
Johnny Depp
Waiters all over have to perk up whenever they see they're waiting on Depp. A famously good tipper, the most commonly recited example of his generosity occurred in 2009, when he was in Chicago filming Public Enemies and left a waiter a $4,000 tip at one of the city's famous steakhouses, Gibsons.
10

of

20
Tom Hanks
While in Boston in 2016, Hanks joined friends for a "fast and casual" lunch in the private dining room at Pier 6, ordering up a bowl of New England clam chowder before tucking into some lamb gyros. At the end of the meal, he gave the staff a thanks — telling them he "loved the chowdah" — and was "a great tipper," a staffer told PEOPLE.
11

of

20
Joe Jonas & Sophie Turner
The lovebirds were also in Boston in late 2016 for Jonas's band DNCE's performance at the Kiss108 Jingle Ball. After joining friends and settling into a private room at Empire Asian Restaurant & Lounge — where staff set up a TV so Jonas could catch his beloved New York Giants play football — they dined on sushi and sashimi and a few beers. Once the game wrapped up, they left, leaving a hearty tip behind, an employee told PEOPLE.
12

of

20
Matt Damon
The Great Wall star — along with a group of friends and family — headed to il Casale Italian Cucina + Bar in the suburb of Belmont, about a half hour outside of Boston, where the actor ordered Chef Dante de Magistris's signature tagliatelle alla Bolognese, the traditional meat ragu from Emilia Romagna.
"He was in a great mood. They were laughing, reminiscing on old times," one bystander told PEOPLE of the May 2017 visit, adding that the group "tipped very well." The onlooker continued: "They said they will be back and want to try the family style menus next time."
13

of

20
Taylor Swift
Swift left $500 on a bill at a Philadelphia restaurant in 2013, but went one step further, leaving the head chef two tickets to her show the following night. She also doesn't need a restaurant to be generous – she reportedly doled out $90 to a fan in New York City in 2014 when the girl told Swift she was headed to Chipotle.
14

of

20
Bill Murray
According to StainedApron.com, which keeps a running list of celebrity tip stories, Murray once left a New York City waiter a 120 percent tip on a $60 bill and also imparted a brief lesson on how to juice lemons more effectively. He gets points for creativity as well: A Philadelphia waitress recounted in 2012 how Murray once asked her offhandedly if she wanted anything "from the army-navy store" before leaving. She replied, "Yeah, camo pants." Twenty minutes later, a pair of camo pants were duly delivered at the restaurant.
15

of

20
JAY-Z
The rapper made the waitstaff's night at Miami's Fontainebleau in 2011, dropping a staggering $50,000 in gratuity (after spending $250,000 on champagne) during his Watch the Throne release party.
16

of

20
Jessica Simpson
Simpson likes to personalize her generosity. In 2011, after dining on veal parmigiana, fried Oreos and Mcallan scotch – a meal after our own heart – she left the waitress at New York City's Lavo a $300 tip on a $500 check and a note reading, "You were amazing and make this world a better place. Love, Jess."
17

of

20
Charlize Theron
Theron stopped in at a Pinkberry in Hollywood in 2014 before realizing she didn't have any cash on hand to pay the $3.75 bill. She promised an employee to return and eventually did, handing over $100 and telling the staff to keep the change for the trouble.
18

of

20
Dr. Dre
The good Dr.—then a newly minted billionaire thanks to his Beats headphones empire—dropped $5,000 tip at West Hollywood's Skybar in June 2014. Earlier that month, he bought Gisele and Tom Brady's house for $40 million, so we guess you could say Dr. Dre had a pretty good June in 2014.
19

of

20
Charles Barkley
"I think it's important when you're successful [to be a good tipper]," Barkley told Conan O'Brien in 2014. "I've tipped $25,000 before," he continued, explaining that it was during a blackjack game where he won $700,000, and that "I probably should have tipped more." Can we be your blackjack dealer sometime, Charles?
20

of

20

Source: Read Full Article