Just in case your cereal craving has only continued after trying Pop-Tarts Frosted Cookies and Crème and Froot Loops Birthday Cake, get ready to dive into a bag from Cold Stone Creamery. As expected, the ice cream–inspired flavor, Cookie Doughn't You Want Some, will give you dessert flavors.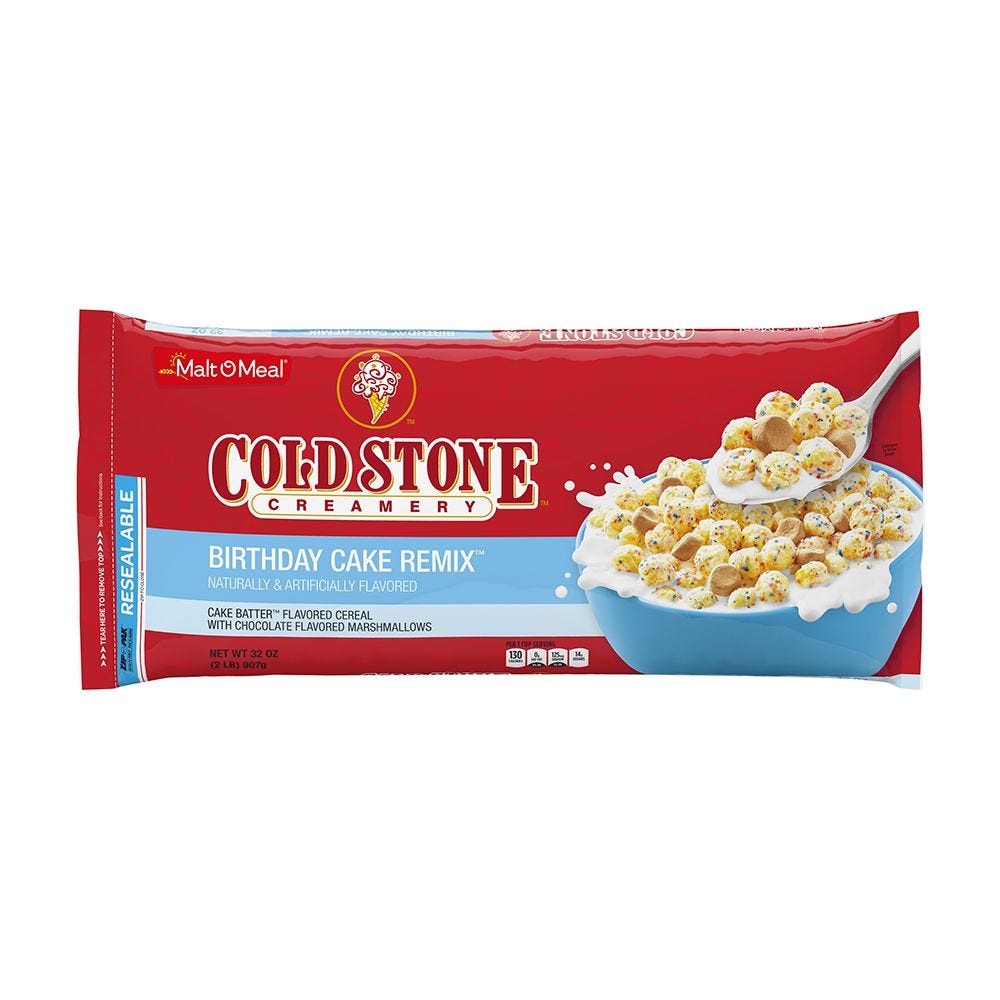 Last year, Cold Stone released two cereals modeled after Signature Creations Birthday Cake Remix and Our Strawberry Blonde. The first has cake batter cereal pieces and chocolatey marshmallow bites, while the second has honey graham and strawberry cereal pieces with marshmallows.
The newest addition to the lineup is also a Signature Creation you can get at Cold Stone. The ice cream version is made up of French vanilla ice cream, chocolate chips, cookie dough, fudge, and caramel. The cereal version of the dessert is a little less involved, consisting of cookie dough–flavored cereal and marshmallows.
The Malt-O-Meal Cookie Doughn't You Want Some cereal is under Post Consumer Brands, and the 20-ounce bag is resealable, although I doubt you'll be able to stop after one bowl. It has been spotted rolling out on shelves slowly, and we'll keep our eye out for when it hits retailers nationwide.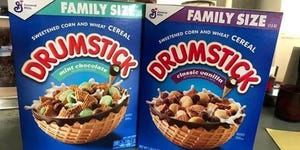 Source: Read Full Article