There is nothing — we repeat, nothing — like the morning you wake up and realize fall weather has arrived. The air has a bit of bite to it. It smells… crisp. And, as your senses process these autumnal changes, you know the wait is over. Before Starbucks can even break out their special fall flavors, you've broken out your camping gear. It's time for fall camping and, even better, fireside food.
But let's be real, this has been one of those years, hasn't it? Now, more than ever, you're probably ready to cozy up by a roaring fire and let its crackles drown out the noise from the rest of the world. If that doesn't call for comfort food, we don't know what does.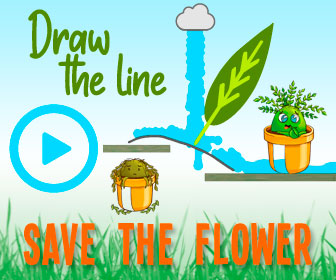 So, pull up a folding chair, because we rounded up some recipes heavy on fall flavors and comfort. Prepare for a season of feeling full and smelling like a campfire.
Apple Pie on a Stick
Why make regular apple pie when you can make divinely rustic apple pie on a stick? It's like roasting marshmallows, but even better. This recipe from A Whisk and Two Wands will make you look like the Martha Stewart of the culinary campfire world.
Bacon Wrapped Apple Pork Meatball Kebabs
Fall harvest means apples, and apples pair beautifully with pork. But what could make the combo even better? The Healthy Foodie has the right idea; wrap it in bacon, stick it on a skewer and stick it over the fire.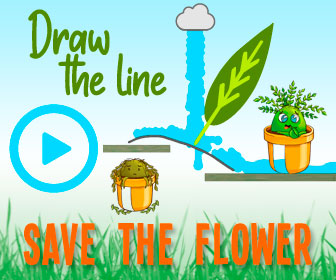 Cast Iron Root Beer Baked Beans
It's practically a law of the universe that anything cooked in cast over the campfire will taste better. And since The Spiffy Cookie uses a skillet to bake up bubbly root-beer-infused beans topped with thick-cut bacon, you can bet that's the case with this drool-worthy recipe.
Campfire Cappuccino Monkey Bread
If you've never been introduced to the ooey-gooey perfection that is monkey bread, it's time to right that wrong, friend. Kleinworth & Co. has you covered with this delicious recipe — ideal for fall, this mouthwatering breakfast bread is coated in cinnamon, sugar and salted caramel cappuccino mix and then baked in tin foil over the campfire.
Campfire Chili and Cornbread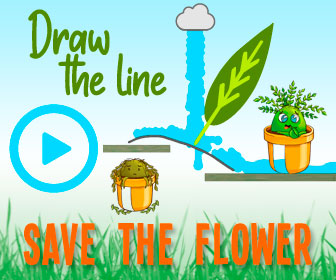 You can't get much more fall comfort food-y than cornbread and chill. Well, unless you make it the Honestly Yum way: over the fire as an all-in-one skillet dish. Just think of it as a campfire casserole!
Campfire Mulled Wine
Need something to sip while you regale your friends and family with campfire stories? Whip up a batch of Fresh Off the Grid's mulled wine. If you like sangria in the summer, consider this red wine cocktail your end-of-year beverage of choice.
Campfire Spinach Dip in Spaghetti Squash
After a full day of hiking, you're gonna want something hot and tasty. Why not try something that's also a little healthier so you don't cancel out the good benefits of all that activity? This spinach dip by Lil Piglet is unique because it's made inside of a spaghetti squash and served with sweet potato chips.
Campfire Stew
When you're hunkering from something more substantial than roasted hot dogs, say hello to this campfire stew by Recipes From a Pantry. Chock full of meaty goodness, it's sure to quell any hunger pang.
Cheesy Biscuit Topped Chicken Pot Pie
Chicken pot pie on its own is a revelation. But chicken pot pie cooked in a cast iron skillet with cheesy biscuits baked on top? That's a gosh darn gift from heaven. Thanks to Southern Bite for bestowing this blessed campfire dish on the rest of us.
Chorizo & Kale Stuffed Acorn Squash
By the time fall rolls around, we're ready for all the squash. And the good news is, we can have it even during weekend camping trips. Mountain Cravings' chorizo and kale-stuffed acorn squash is one way to serve this autumnal treat.
Dutch Oven Pumpkin Pie Cake
You guys. C'mon. If pumpkin pie and spice cake had a love child, Let's Camp S'More's dutch oven pumpkin pie cake would be the delicious offspring. The fact that you can make it over your campfire is just icing on the (pie) cake.
Campfire Flat Iron Steak
We might be biased, but mushrooms may be the perfect fall side. Admittedly, though, if you serve them simply, it's a light side. That's why they need a classic cold weather companion: a big ol' steak cooked over an open flame. Cooked with juicy portabellas, Big Oven's campfire flat iron steak is just the ticket.
Hasselback Sweet Potato Recipe
If you love sweet potato casserole but want something that is better suited to campfire dining, let Greens & Chocolate's scrumptious fall recipe be your new go-to. Hasselback potatoes loaded down with melted butter, maple syrup, marshmallows and chopped pecans? Um, yes.
Brussels Sprouts in Maple Bourbon Sauce
We know, we know… not everyone loves Brussels sprouts as much as we do. But if ever you had a reason to give them a chance, I Am Baker's recipe is it. Because trust us, when this veggie is paired with bacon, bourbon, pecans and maple syrup, it's pretty special.
Pumpkin White Chocolate S'mores
S'mores are always a good ideas when you go camping, right? So, no fall trip would be complete without the sweet treats. But if you really want to lean into fall (and who doesn't), you'll follow Fantabulosity's lead and make this pumpkin and white chocolate version!
Campfire Squash Galette with Creamy Cashew Sauce
Listen, just because you're camping doesn't mean you can't be fancy, too. Fortunately, fall produce like squash can be used to make this rustic-chic galette by Dirty Gourmet. And as if it wasn't impressive enough on its own, the creamy cashew sauce really elevates the whole dish.
Pumpkin Mascarpone Whiskey Pancakes
Why, yes, we will have pumpkin pancakes every morning this fall, thank you very much. And, specifically, we'll be indulging in Christiann Koepke's pumpkin mascarpone whiskey pancakes because, well, just look at them.
Source: Read Full Article