When you subscribe we will use the information you provide to send you these newsletters. Sometimes they'll include recommendations for other related newsletters or services we offer. Our Privacy Notice explains more about how we use your data, and your rights. You can unsubscribe at any time.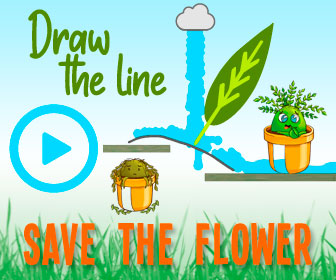 Galaxy chocolate, made and marketed by Mars, and Cadbury's Dairy Milk have long been the two most popular types of chocolate in the UK. Although rivals, the two both have unique tastes, including Galaxy with its smooth and silky texture. But which, according to Britons, is the nation's favourite?
Chocolate manufacturer Mars has called Dundee Road in Slough its home since 1932.
Many decades and many creations later, millions of chocolate bars are made in the factory each week.
Up to one million Galaxy bars can be made a day in the Slough factory, compared to around 150,000 Galaxy Ripple Bars.
The factory also runs 24 hours a day, seven days a week in order to get the chocolate on the shelves.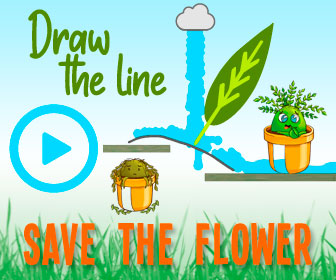 In 2019 alone, 187 million Galaxy treats were sold and each year, 50 percent of British households buy a Galaxy product.
Ellyse O'Connor, Galaxy Senior Brand Manager explained: "Our biggest selling treat is our Galaxy Smooth Milk Block bar – with around 23 million eaten in Britain every single year."
What's more, Maltesers and Revels are also made in the same factory.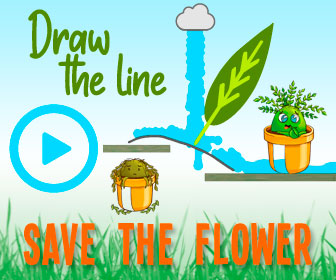 So how exactly is it made and what makes it so silky and smooth?
DON'T MISS:
Sainsbury's slashes the price of food items in latest price war [EXPLAINER]
Delivery warning after Britons fall victim to scam – how to spot [WARNING]
Right to repair law comes into effect – here's how it works [INSIGHT]
Galaxy is super creamy and silky thanks to one of the first processes which involves finely milling the chocolate down to a tiny micron level.
Ellyse said: "It literally is nearly as fine as actual silk.
"It means we're able to make that signature Galaxy taste – a silky-smooth sensation that has a richness in flavour – which is so synonymous with luxurious indulgence."
What's more, the chocolate is still made in a crumb oven using the traditional artisanal method of cooking the chocolate.
Thanks to this process, it brings out the underlying caramel flavour and taste of cooked milk.
Ellyse added: "I'm going to peel back the chocolate curtain and, for the first time ever, share the science behind the silk and some of the top secrets behind Galaxy's sweet success.
"While the exact recipe is still a closely guarded secret, I can exclusively reveal that we attribute the great taste to our chocolate to the fact that we only use the best ingredients, including natural vanilla."
Within the factory, there are seven production lines and two 80ft ovens.
Once passed through the oven, the chocolate heads for the moulds where the unique shape of Galaxy is created.
After chocolate has filled the mould, it is then slightly tapped to remove air bubbles before it enters a cooling process to set the chocolate.
Next, it enters a machine which hits the chocolate out of the mold, before heading to the wrapping machine.
Galaxy Vegan is wrapped in a fully recyclable wrapper, while customers can take other wrappers to Sainsbury's soft plastics bins.
The wrapping machine can also wrap up to an impressive 300, 200g bars of Galaxy chocolate each minute.
After being wrapped, the next process is to box them up, in which a machine packages them into a cardboard box, ready to be sent to retailers.
Within the factory, there is no need for quality control thanks to the machinery being so reliable.
However, tasters are said to test the chocolate each hour or so to make sure it is perfect.
The expert added: "We make our own chocolate here in a large conching room (conche pots are essentially large mixers in which the chocolate mass is mixed, ground, and kneaded)."
Sarah Billson, Senior Sensory Scientist at Mars Wrigley explained: "In developing the Galaxy bar no stone was left unturned.
"In fact, scientists spend thousands of hours designing the special shape of the bar which has a distinctive undulating wave that enhances the sophisticated chocolate silky sensation."
But what is the nation's favourite chocolate bar?
In one survey of 2,000 adults last year, Prodigy Snacks discovered that Cadbury's signature bar was named the nation's favourite, pushing Galaxy into second place.
However, recent analysis from Galaxy shows that Britons prefer the more indulgent experience that Galaxy's silky bar gives.
It discovered that 62 percent of Britons find Galaxy to be more indulgent, and a whopping 76 percent find Galaxy to be the smoother chocolate.
The blind taste test saw top independent sensory experts carry out a test with hundreds in a sensory studio to ensure the integrity of the results.
Through extensive research, Sarah explained that three stages of taste have been identified when eating the chocolate.
This includes the "Sweet Release" of the first bite, the "Sustained Pleasure" of the silky chocolate melting in the mouth as well as the "Galaxy Afterglow" of the lingering taste of chocolate.
Ellyse concluded: "The research confirms what we've always known at Mars, Galaxy chocolate is out of this world."
Source: Read Full Article