The Fourth of July is coming, meaning it's hot dog season.
I ate hot dogs from Dairy Queen, Checkers, Shake Shack, Five Guys, and Costco to see how they'd compare.
On a 1-5 scale, I judged them based on three criteria: sausage quality, bun quality, and overall flavor.
Costco's behemoth brat beat its competition by far, and was also the cheapest.
Visit Business Insider's homepage for more stories.
Not everyone agrees on the best way to eat a hot dog.
As an acolyte of the Chicago school, I like mine dressed in a skimpy squirt of yellow mustard. Others will slather their wieners with ketchup.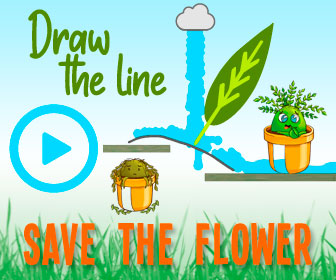 Still, the basics tenets of a good hot dog remain universal: a juicy, flavorful sausage and a soft bun that's a fluffy yet sturdy second fiddle to the meat.
In anticipation of America's favorite summer party day, the Fourth of July, I decided to eat a bunch of hot dogs and tell you all about it.
11 PHOTOSThings to put on hot dogsSee GalleryThings to put on hot dogs
Hot dogs with ketchup, mustard, lettuce, and pickles.
(Photo via Getty)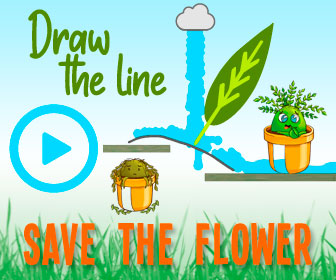 Classic hot dogs with ketchup and mustard.
(Photo via Getty)
A pair of hot dogs, fresh off of the campfire and topped with cheese, onions, chili and cilantro.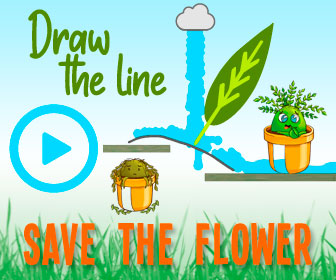 (Photo via Getty)
The frankfurters in Sonic's new lineup all start with a grilled, all-beef hot dog inside a "soft, warm bakery bun," and are each differentiated by their fixings: the All-American Dog has ketchup, mustard, relish, and chopped raw onions (386 calories); the Chili Cheese Coney is topped with chili and shredded cheddar cheese (420 calories); the New York Dog has spicy mustard, grilled onions, and sauerkraut (352 calories); and the Chicago Dog is topped with a pickle spear, relish, tomatoes, hot peppers, chopped raw onions, celery salt, and mustard, with poppy seeds on the bun (435 calories).
(Photo by Erik R. Trinidad, AOL)
Gourmet Grilled All Beef Hots Dogs with Sides and Chips
(Photo via Shutterstock)
Classic hot dogs on seeded buns with ketchup and mustard
(Photo via Getty)
Kurobata Pork Dog and hot dog on white dish.
(Photo via Getty)
Ketchup, mustard, onion and relish on a hot dog with US Flag.
(Photo via Getty)
Grilled hot dog with raw red onions and spicy mustard.
(Photo via Getty)
Three types of gourmet hot dogs. Zucchini, Pepper and onion with Chicken Dog, Sauerkraut, Beef Dog on Pretzel Baguette, Beef and Pork with shrimp, Avocado and Nori.
(Photo by Ananbelle Breakey via Getty)
Hot dog with relish, raw onions, chopped tomato, and fries.
(Photo via Shutterstock)
See Gallery
I went to Dairy Queen, Shake Shack, Five Guys, Checkers, and Costco to see who made the best dog and the worst wurst. While Costco isn't typically what eaters think of for a fast food meal, its food court does not require a membership to eat at and the chain is one of the US' largest slinger of hot dogs.
At each joint, I ordered a basic hot dog and dressed it with mustard a la Chicago rules. I judged the hot dogs on a scale of 1-5 based on sausage, bun, and overall taste.
Dairy Queen: Hot dog
Irene Jiang / Business Insider
"Grill" is perhaps a generous term for what goes on at the DQ Grill & Chill. I paid $3.29 for this hot dog in New York.
SAUSAGE: 2 — It's juicy, but that's the only good thing about it. There's a distinct offal flavor and it's way too salty. It kind of tastes like cheese even though there is none. BUN: 2 — It's fluffy, but also stiff, dry, and bland.
OVERALL FLAVOR: 2 — I'd only go for DQ's hot dog if there was nothing else available.
Shake Shack: Hot dog
Irene Jiang / Business Insider
I'm a Shake Shack stan, but I never get their hot dogs usually. I paid $4.99 for this example in New York.
SAUSAGE: 3 — My past avoidance is validated. The sausage has a robust meaty flavor, but it was tough, dry, and too salty.
BUN: 4 — It's lightly sweet and a little fluffy, but I've had better.
OVERALL FLAVOR: 3 — It has a good dog to bun ratio. Although it's a tough chew, it mostly accomplishes a decent flavor.
Checkers: Hot dog
Irene Jiang / Business Insider
Checkers hot dog looks small and grey compared to some of its competitors. I paid only $1.49 for it, the cheapest of the bunch (by a hair).
SAUSAGE: 4 — Very juicy with a meaty flavor.
BUN: 2 — Sad, crushed, and sweet.
OVERALL FLAVOR: 4 — Simple but solid, Checkers hot dog is nothing fancy, but it's a satisfying classic rendition.
Five Guys: Hot dog
Irene Jiang / Business Insider
Another split-down-the-middle sausage situation. It was the most example, setting me back $5.05
SAUSAGE: 5 — The juiciest, most flavorful and savory sausage with a deep meat flavor and a hint of char.
BUN: 4 — Fluffy, sweet, and plentiful.
OVERALL FLAVOR: 5 — Five Guys delivers one hearty, hugely satisfying hot dog.
Costco: Hot dog
Irene Jiang / Business Insider
Costco's hot dog is the biggest of them all and a testament to machines' abilities to create a consistently beloved behemoth. It is famously only $1.50 nationwide, and even includes a drink
SAUSAGE: 5 — There's a reason the hot dog is Costco's secret weapon in drawing customers to the store. It's bursting with juice and flavor.
BUN: 5 — Pillowy soft with contrast from the light coating of cornmeal, it's light and sweet with a bread-y bounce.
OVERALL: 5 — Costco's wiener is just better in every way. It's the dog I'll dream of at night.
Final Ranking
5. Dairy Queen.
4. Shake Shack.
3. Checkers.
2. Five Guys.
1. Costco
10 PHOTOS10 Kirkland items you should always buy at CostcoSee Gallery10 Kirkland items you should always buy at Costco
Almonds
Health experts can't stop raving about the benefits of nuts, but man, are they expensive—and Costco agrees. The warehouse store reportedly stopped selling other brands almost entirely when they couldn't justify how high their prices had gotten. Now you can get a massive three-pound bag of Kirkland Signature almonds for just $13, which isn't much more than you'd normally pay for a Blue Diamond bag almost half its size. Stock up on these other 15 foods nutritionists always buy at Costco.
(Getty)
Bacon
When Consumer Reports put different bacon brands to the test several years ago, Kirkland Signature soared above the rest, thanks to its crispy texture and smoky-sweet flavor—which is even more impressive considering its low price. Make room in the freezer, because this bulk buy is no joke: Four pounds for $13.69. Plus, learn the secrets behind Costco's famous $4.99 rotisserie chicken.
(Getty)
Liquor
Across the board, Costco's value-sized bottles of booze get rave reviews. Its vodka in particular has garnered a cult following, with rumors swirling that it shares the same water source as Grey Goose. The luxury vodka brand denies those claims, but that's not necessarily a bad thing—the cheap Kirkland version actually outshines Grey Goose in taste tests. Just $25 for 1.75 liters of high-quality liquor? Can't beat that.
(Getty)
Maple syrup
In a Consumer Reports test, Kirkland's pure maple syrup was the cheapest option ($0.75 per serving) and still managed to score stellar reviews. Testers deemed its taste "very good," while the priciest choice in its category, Camp Pure Maple Syrup—which costs almost three times more per ounce—was only rated "good." Learn more Costco secrets revealed by a former employee.
(Getty)
Pistachios
No matter how tasty they are, it can be hard to justify the price of pistachios—unless you're at Costco. At face value, a $15 bag seems like a lot, but you'll change your mind when you see the three-pound package you get. For comparison, a two-pound bag of Wonderful pistachios costs $13 on Amazon. Really, you can't go wrong with any Kirkland nuts, so stock up on walnuts and mixed nuts too.
(Getty)
Plastic wrap
Kirkland's food wrap gets high marks for its durability, so the low price is just the icing on the cake. Paying less than $10 for two 750-square-foot rolls, you won't need to stock up on plastic wrap again for a long time. You should also always stock up if you see this symbol on a Costco price tag.
(Getty)
Quinoa
With more protein and fiber than white rice, quinoa has unsurprisingly gone from food fad to kitchen staple. Unfortunately, that hasn't convinced most companies to lower their prices. At Target, you'll get three pounds for $12 (not bad), but Costco offers 4.5 pounds for $9. It's still not as cheap as rice, but it's definitely a healthier option.
(Getty)
Extra Virgin Olive Oil
A 2010 report found that most EVOO on U.S. store shelves wasn't extra virgin like their labels claimed. One notable exception: Kirkland's organic version. So not only are you paying less per serving than you would at the supermarket, but you can guarantee good quality. How's that for a solid deal?
(Getty)
Cheese
If you think everything tastes better when covered in cheese, Costco is the place to be. From goat cheese and Brie to Parmesan and Pecorino Romano, its cheeses are cheesemonger-quality with warehouse prices. The value-sized hunks of cheese might be excessive for a dinner for two, but Kirkland should be your go-to if you're planning a party. Just steer clear of these things you should never buy at Costco.
(Getty)
Baby formula
When you have an infant in tow, the last thing you want to worry about is overpriced baby formula. The FDA has strict nutrition requirements for baby formula, and Costco's version is no exception. The non-GMO Kirkland baby formula's ingredient list is nearly identical to Similac Advance's, but it costs about half as much per ounce. Make sure you know these 15 secrets Costco employees won't tell you.
[Source for most prices: thriftynorthwestmom.com]
(Getty)
See Gallery
See Also:
I ate everything at Costco's food court, and it was clear that its trendiest items are also its worst
10 fast-food chains with the most locations in America
I ate everything at IKEA's restaurant, and one dish convinced me to go back
Source: Read Full Article