From macramé to jute, cotton to raffia, light up your home with a woven lampshade.
One thing about homes is that you very rarely look up, especially if said space is brimming with trinkets and the like, but in actual fact there's a whole lot of goodness going on just above our heads.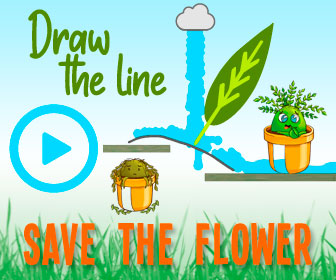 Okay, minus the cobwebs in the corner and the mould creeping out of ominous cracks scattered across its expanse, there's one primetime spot on the ceiling where you can add a serious pizzazz to your space – and that's the lampshade you choose.  
Perhaps you've never considered the possibility of swapping out your mottled beige nylon iteration for something spicier, or maybe you've never thought about the fact that a guest might one day actually clock just how ugly yours is (stranger things have happened). Either way, it's time to light it up properly once and for all with an en vogue woven lampshade.
One such woman leading the lovely lampshade charge is Sarah Harley, who crafts handwoven offerings in soft cotton yarn under her brand Loving String, which she launched in the midst of the pandemic last September. Saccharine sweet hues and sumptuously soft lampshades that you didn't even know you needed, but now you do.
If cotton's not quite your vibe, there's also picture-perfect lampshades woven from macramé, jute, bamboo, velvet – you name it, and it's out there.
These are the best to buy now to brighten up your home.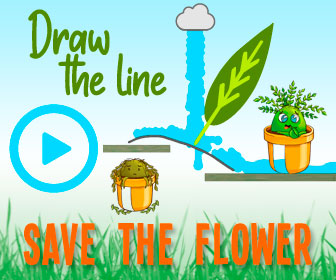 Loving String Gloria large drum lampshade

Loving String Gloria large drum lampshade

Handwoven in a palette of pretty pastels, Loving String's Gloria model is one seriously photogenic lampshade, which we would particularly love to see in pride of place on our bedside table.

Shop Loving String Gloria large drum lampshade, £140

BUY NOW

Iria small macramé easy fit lampshade

Iria small macramé easy fit lampshade

A purse-friendly, picture-perfect woven lampshade in funky macramé. Get those heads turning by swapping your lacklustre lampshade out for this showstopper.

Shop Iria small macramé easy fit lampshade, £39

BUY NOW

Anthropologie Rara jute lampshade

Anthropologie Rara jute lampshade

Handcrafted from jute, wire and cotton, this pretty pendant is a perfect fresh alternative on the woven trend for those who may be colour averse.

Shop Anthropologie Rara jute lampshade, £198

BUY NOW
Punica cotton Ikat lampshade

Punica cotton Ikat lampshade

For anybody really looking to push the boat out on the lampshade trend, look to this Ikat-printed offering from Punica, which is stocked at Wolf & Badger and is sure to get people talking.

Shop Punica cotton Ikat lampshade at Wolf & Badger, £95

BUY NOW

Litfad handwoven bamboo ceiling lampshade

Litfad handwoven bamboo ceiling lampshade

With pretty woven trimmings, this bamboo lampshade is the perfect take on the homespun trend and will take your ceiling space from drab to fab.

Shop Litfad handwoven bamboo ceiling lampshade, £61.20

BUY NOW

Laura Fletcher Textiles Mistley stripe lampshade

Laura Fletcher Textiles Mistley stripe lampshade

A slightly more muted woven lampshade comes by way of Laura Fletcher Textiles, which hand weaves its own pendants to light up your ceilings. 

Shop Laura Fletcher Textiles Mistley stripe lampshade, £60

BUY NOW

Oliver Bonas Ero orange velvet & tassel lampshade

Oliver Bonas Ero orange velvet & tassel lampshade

Offered in a traffic-cone orange shade and a sumptuous forest green, Oliver Bonas' velvet and tassel lampshade is as lovely as they come.

Shop Oliver Bonas Ero orange velvet & tassel lampshade, £65

BUY NOW

Hokolo woven wool blue lampshade

Hokolo woven wool blue lampshade

The perfect accompaniment to a gold or pastel-hued room is this Hokolo woven lampshade, which comes with a funky geometric pattern.

Shop Hokolo woven wool blue lampshade, £69

BUY NOW
Naya pendant lampshade in macramé

Naya pendant lampshade in macramé

Another woven macramé offering comes by way of Maisons du Monde. With its pretty ethereal tassels, we're sure your home will have seen nothing quite like it once the light is turned on. 

Shop Naya pendant lampshade in macramé, £132

BUY NOW

So'Home black seagrass woven lampshade

So'Home black seagrass woven lampshade

Crafted from natural woven seagrass, this subtle and neutral lampshade channels the trend without being too garish or glib. 

Shop So'Home black seagrass woven lampshade, £49

BUY NOW

ByMarie light grey woven lampshade

ByMarie light grey woven lampshade

And for those who need to spruce up their current lampshade but aren't particularly invested in splashing out, look to this woven iteration from ByMarie, which will craft yours for you in whichever colour you prefer. Et voila!

Shop ByMarie light grey woven lampshade, £28

BUY NOW
Images: courtesy of brands
Source: Read Full Article