Throughout Pat Kane's gorgeous contemporary home in South Dublin can be seen little framed pictures inscribed with positive messages in Irish – words like gra, anam cara, clann and sonas.
These are beautifully framed and an enhancement to her lovely home. They are also a genuine tribute to the Irish language, which is endearing, given that Pat is Brazilian. "I love languages," she explains. "As well as English and Portuguese, I speak Spanish. I am trying to learn Irish to help [my son] Thomas, with his homework, but I admit it's a whole different ballgame to other languages."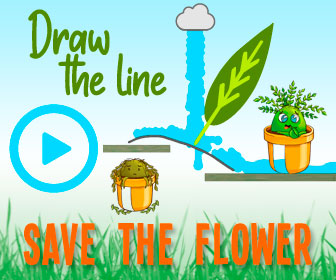 It's yet another task in this extremely busy young businesswoman's hectic schedule. Mother to two boys, Thomas (five) and Conor (16 months), last year, Pat started her own company, Reuzi – which is concerned with sustainability and sells sustainable products – just before Conor was born.
"I was pregnant but, you know, I thought, 'I already have a baby, I know how to do this'. Silly me," she says with a laugh. Even without the new baby, setting up her own company would have been no mean feat, particularly given that she's only lived here for the past seven years. However, she had studied business back in Brazil and her mother has her own business – her father is an engineer – so it was perhaps inevitable that she would become an entrepreneur.
Please log in or register with Independent.ie for free access to this article.
Log In
New to Independent.ie? Create an account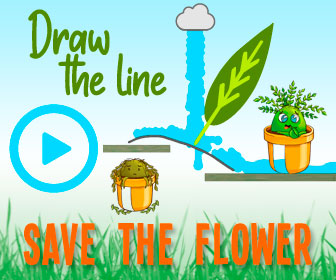 Originally from Rio de Janeiro, Pat went into the telecom business after college, and when she was 23, she left to work in Jamaica in Digicel. "I had learned English and Spanish from a young age, and I always wanted to travel. It was an opportunity; it was different becoming an expat," the glamorous 30-something says in subtly accented yet absolutely perfect English.
Six months later, she met her husband Stephen, from Monaghan, who also worked in Digicel. They spent two years in Jamaica, before moving to Honduras for three years, and finally spending a year in Panama. In 2010, they had a glorious wedding in Rio with 350 guests. "There were so many different nationalities, it was like the UN," Pat laughs.
Soon after, the couple felt it was time to decide where home would be. "I tried to bring Stephen to Rio, but he didn't speak Portuguese, so there were no jobs there for him, but there were jobs for both of us here, so we came here."
Here in Ireland, Stephen continued to work for Denis O'Brien for an extra five years, before going on to become a CFO of a finance company, while Patricia worked with Paddy Power, becoming, during the seven years she was there, director of customer experience for the Paddy Power group.
During that time, in 2014, she had her first son, Thomas. In 2018, she gave birth to her second boy, Conor, but before that Pat had decided she needed a new project.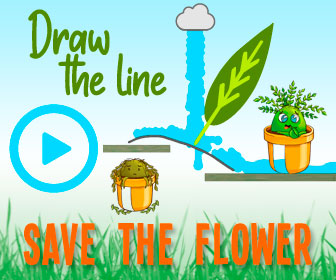 "I felt something was missing in my career. I was always very interested in sustainability; I was brought up by the beach in Rio. I always felt very connected to nature," she says, adding with a laugh, "I launched the website five days before Conor was born. He was born with reflux; he was lactose intolerant; he didn't sleep well until we got a sleep consultant. Looking back It was a big, busy blur, but a good blur. I love being busy."
Fortunately, she started with just a website and only 30 products, including KeepCups and reusable water bottles. "With 30 items, it was not too bad. I started low, giving myself a chance to get to know my new baby, become a mum of a newborn all over again, but then things took off. Now, it's a different ballgame, I have 500 products," she says. The name Reuzi is thanks to her Brazilian grandmother. "My grandmother can talk to anyone," Pat says. "We always joke that she can speak Esperanto, so I looked up the Esperanto word for re-use and it's reuzi. A little nod to my granny, Maria."
After the baby was born, Pat also did a six-month course in sustainability with Cambridge University, and with all that knowledge under her belt, she holds a lot of events to make people extra aware. She goes into schools to give talks on recycling and sustainability; does eco-audits for businesses to green-up their routines; and has 'lunch and learn' events. Of course, given all the talk about climate change, people can't help but be aware, and so Pat couldn't have timed the launch of her business better.
"When you think of it, in Ireland, every 24 hours, we throw 220,000 plastic water bottles in the bin; 500,000 plastic coffee cups. One million nappies every day, and they can't be recycled. I want people to become more aware, but they are anyway. The young crowd are really into it," she explains.
Among Pat's stock – both on her website and in the shop she recently opened in Foxrock – can be found reusable cups and water bottles, but there's much, much more, from lunch boxes, shampoo bars, and mineral make-up, to bamboo toothbrushes. They also do refills on some products. "These are very simple swaps you can make in your lifestyle and they're nice things, too. I like everything to be functional but pretty," she says.
Pat sees the company as going more into the ethical area, and she doesn't want it to be too commercial. "Of course I want to make a profit," she says, conscious of her dilemma. "It's sustainability, I don't want people to go crazy. I don't believe in Black Friday. My business is going into an ethical-gift area. People are coming in, saying, 'I want a gift, but I don't want to buy one more scarf, I want to buy more meaningfully', which is marvellous."
Pat tries to incorporate sustainability into her family's everyday lifestyle, and she has made many swaps – in her home, instead of foil and cling film, she uses beeswax wrap; she has a filter tap, so there's no plastic bottled water, and the bathrooms only have shampoo bars and soap bars.
The family has been in the house since 2016; before that they lived in a house off Westminister Road, in a cul de sac which Patricia found too quiet. "We needed more space anyway, but we wanted to find a development that had more life. At Halloween, nobody knocked on our doors. I would always have the bucket of sweets. My husband and I would end up eating them. One day, we were passing the show house and we decided to go in, and we loved it. It's a small development – just 10 houses – but across the green there are loads of children, and at Halloween, it's mad," she says with delight.
She also loved the layout of the new house, which is double-fronted. To the front, the good sitting room is on one side and the playroom on the other, while at the back of the house, there's an open-plan kitchen/dining room, with an arch to the family room. Upstairs, there are four bedrooms, two of which are en suite.
Four bedrooms are necessary, as her family is 'very tight' and visit all the time. They also love Ireland – Pat's mother loves it so much that she bought her own apartment nearby. "She is so proud of the boys. She tells everyone she has two Irish grandkids," Pat laughs.
At the time of moving in – because she was deep in her Paddy Power life at the time and was extremely busy – Pat employed the interior designers at The Interiors Project, Niamh de Barra and Sinead Considine, to do up the house. It was a clean slate, as she had got rid of everything in the first house.
"The reason I sold everything was the previous house was smaller, and so the furniture was too small for this house," Pat explains, adding, "I told Niamh and Sinead the style I wanted. I told them I hadn't the time. They brought the different options in, the very expensive to the medium and the cheap, and we mixed and matched."
Pat loves contemporary style, so she got a lot in CA Design, and most of the lighting is Eichholtz. She was very keen, too, to furnish the house with things made in Ireland, and so all the sofas and chairs are Irish.
But she hasn't forgotten her own homeland of Brazil, which she returns to every year. There's a miniature of Rio's Christ the Redeemer on one of the shelves in the family room, and a map of the world, with Brazil highlighted, in Thomas's bedroom. "I wanted him to know where the rest of his family is," she says with a laugh.
And she makes sure he speaks Portuguese – Pat knows the value of languages.
See reuzi.ie
The Reuzi shop is at 1A Brighton Road, Foxrock,
D18 N8C0
Edited by Mary O'Sullivan
Photography by Tony Gavin
Source: Read Full Article