IF YOU'RE after a new fridge, then you've come to the right place, as we've rounded up the hottest of these cold appliances for you to choose from.
When it comes to finding one of the best fridges available online now, there are a few things you'll want to consider before buying, whether you're after a brand spanking new design for a kitchen update or simply need a bit of extra refrigerator space for a growing family.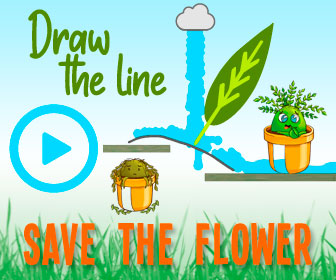 What should I look for in a fridge?
There are a few different factors to consider when buying a fridge or a fridge freezer.
Style is one: some refrigerators have freezers on top, others have freezers on the bottom and some are side-by-side designs.
French door fridges combine it all: double doors with a bottom freezer.
American fridge freezers are also extremely popular – these are known for their double-doors and capacious size. These often have the added bonus of ice and water dispensers built into the fridge.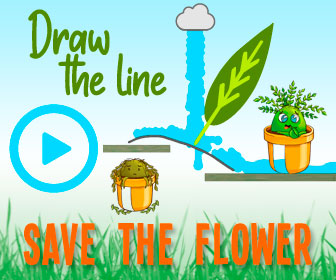 When it comes to deciding which fridge to buy, size is critical. It's obvious, but make sure your model is going to fit your space (most are 60cm in width), and remember that a lot of freestanding models will need a few centimetres of room at the back to breathe, so you won't be able to butt it up flat against the wall. So yes, it's worth measuring.
A built-in model is ideal if you want your kitchen – and appliances – to look seamless, but bear in mind that you won't then be able to take your fridge with you if you move.
Smart fridges – that allow you to control the fridge from wherever you are on your phone – are also gaining traction, from brands like Hotpoint, Samsung and LG (LG's Instaview range will even make you cocktail-ready ice balls. Cool).
Compartments are also crucial: you'll want to make sure there's enough storage for your needs.
For example, if you eat fresh a lot, make sure you've got spacious temp-controlled drawers for keeping veg and salad crisp. Families are often keen for fridge-freezer combos with plenty of compartments that allow them to batch-cook meals and then freeze them for later.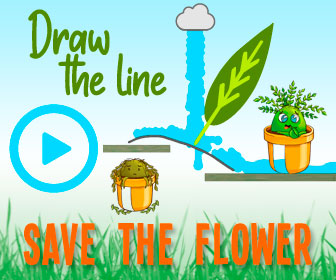 Some fridges are also more energy-efficient than others – choosing one with a better rating can save you money down the line.
To assuage any safety concerns, look for a fridge with a flame-retardant backing instead of combustible plastic casing.
Don't forget about style: from colour to silhouette, a fridge is an item you'll be looking at, and using, multiple times a day. Make sure you like the look of it.
Need a helping hand? Scour this mix of standalone show stealers, under-counter compacts and double-door delights, and you'll have your own chill-out zone in no time.
1. Best compact fridge: Kenwood KUL55X18 Undercounter Fridge
If all you want is a tiny fridge that still packs a punch – and stores a lot of food, this design from Kenwood has many virtues.
The undercounter silhouette is handy for fitting in small spaces, while the 138-litre capacity ensures there's plenty of room for all of your groceries, including fruit and veg (there's a salad crisper drawer at the bottom, and the shelves are adjustable for when you need to refrigerate larger items).
An A+ energy rating makes this an energy-efficient choice too.
Kenwood KUL55X18 Undercounter Fridge, £149.99 from Currys – buy here
2. Best all round fridge:  LG GBB92STAXP Fridge Freezer
LG is a favourite when it comes to fridges and fridge freezers that are reliable, stylish and have some extra perks.
This frost-free freezer design automatically defrosts for you – no more manual defrosting, ever! – and the fridge has a spacious 384 litre capacity.
Fans also like all of the keep-fresh features in this fridge freezer, which includes cooling technology that circulates air around the fridge and consistent temperature regulation to keep food fresher for longer.
It also has smart features so can be temperature-adjusted with an app and used with Amazon's Alexa.
Reviewers insist this fridge has reduced bills thanks to its energy-efficiency – and they can't help but mention how sleek it looks in the kitchen, either.
This model is the top-rated Which? Best Buy.
LG GBB92STAXP Wifi Connected 60/40 Frost Free Fridge Freezer, £929 from John Lewis – buy here

3. Best retro fridge freezer: Smeg FAB30L Fridge Freezer

A fridge feature wouldn't be a fridge feature without including one of these popular retro, 50s-inspired designs from Smeg.

With its colourful appearance, it's great for making a statement in an otherwise plain scheme and you can choose other colours besides this pastel blue – everything from candy pink to red to soft cream.

All soft curves and glossy finish, it's not only the outside that makes an impression, either… Inside, it has a 294-litre capacity, an A+++ energy rating, an auto-defrost function to minimise cleaning time and fabulously low running costs that make it a more than a practical option.

The fridge/freezer ratio is 70:30 so better for solo dwellers and couples than families.

Smeg FAB30L Fridge Freezer, £1,479 from John Lewis – buy here

4. Best larder fridge:

Russell Hobbs RH55LF142B

If you're looking for a fridge without an ice box, you can save space and money.

Handsome good looks make this fridge a must for sleek modern kitchens, with its black finish a smart choice for disguising grubby hand marks.

We also like the fact that the handle has been placed high – a smart choice if you're looking to avoid little ones raiding the fridge!

Five shelves, salad compartments and an impressive 235-litre capacity all seal the deal.

Russell Hobbs RH55LF142B tall larder fridge, £255 from Robert Dyas – buy here

5. Best American-style fridge: Samsung RS54N3103SA American Style Fridge Freezer

You'll be living the American dream with the double-door style, while the stainless-steel finish is all gleaming good looks.

A whopping 535-litre capacity means it's a goodie for large families, while extra features such as an all-around cooling system (which ensures optimal cool air circulation and keeps all refrigerated items fresher, longer), auto defrost and an internal digital inverter compressor which varies its running speed based on what's inside give it a professional edge. 

There's also a child lock, door alarm and vacation mode and fans insist it 'ticks all the boxes'.

Also, this is one of the best-priced, value-for-money, American-style fridges you'll find.

Samsung RS54N3103SA Freestanding American Style Fridge Freezer, £799 from Argos – buy here

6. Best fridge freezer: LG GMX844MCKV Slim French Door Fridge Freezer

For a fridge freezer that will wow, impress and truly knock your socks off, it doesn't get any better than LG's smart fridge with InstaView door-in-door, which lets you see what's inside without opening the door – just knock twice.

Its bevy of other hi-tech features include a handy water and ice dispenser, cooling technology to ensure all items stay chilled, crisper veg and fruit that lasts longer thanks to temperature-regulating measures, an air purification system to ensure your fridge smells fresh, a double French door design for convenient storage, a retractable shelf for storing tall items and remote temperature adjustments you can make on your phone.

It also has a spacious 423-litre capacity in its slim frame and an A+ energy efficiency rating.

No wonder it's a fridge that inspires feelings of 'love' from those lucky enough to own one.

LG GMX844MCKV Slim French Door Fridge Freezer with Water and Ice Dispenser, £2,299 from Currys PC World – buy here

7. Best budget fridge: Logik LSD55W18 50/50 Fridge Freezer

With lots of organisational drawers and compartments, not to mention a built-in water dispenser, this fridge proves that you can get a lot of bang – without spending a lot of buck.

It has a 143-litre capacity and similar-sized freezer, so works well for storing a variety of fresh and frozen foods.

Customers love the space and capacity, looks and – of course – the water dispenser feature.

Logik LSD55W18 50/50 Fridge Freezer, £219.99 from Currys– buy here

How much does a fridge cost to buy?

You'll find fridges for under a couple of hundred pounds – but truth be told, these aren't up to much.

For those on a budget, look out for fridges from name-brands that are sub-£450 – Samsung has a couple of models in this category that get the job done effectively, as do Beko, Kenwood and Russell Hobbs.
If you can stretch to the £700 range, there are some fantastic fridge-freezer options available.

Those coveting a ginormous American-style fridge freezer will typically be looking at spending around £1k or more, while some smart fridges, with all of the bells and whistles, cost over £2k.

Can you get a fridge without a freezer?

Fridges without freezers are cheaper to buy and run – known as larder fridges, these can be built-in or freestanding.

You'll find well-rated larder fridges from brands including Miele, Bosch, Russell Hobbs and AEG.

For a budget buy, Bush has a well-rated larder fridge for under £200 at Argos.

Which refrigerator brand is most reliable?

When it comes to finding the best fridge, a few different brands – at different price points – score consistently well when it comes to reliability.

Samsung and LG are pricey – but fantastic and reliable, especially if you're looking for a fridge with all the trimmings.

Beko scores consistently well in the budget category.

Enjoyed this roundup of the best fridges? Why not have a look at our recommendations for fridge-freezers.

For more amazing recommendations on home products, head to our dedicated home section.

If you fancy browsing something totally different, check out all our best buys on the main Sun Selects page.

 

Source: Read Full Article