New times require new visions, and that's why the Cinderella fairy tale has been slightly changed. Ella, played by Camilla Cabello, aims to create a successful career as a dressmaker rather than marry a prince. But, of course, she's facing difficulties because of her stepmother and cruel stepsisters. So, the godmother Fab G, played by Billie Porter, helps her shine in the royal ball where Ella wants to make a sale. Sounds pretty unusual, but isn't it the new normal?
Originally, Cinderella was a folk tale about a young woman who happens to marry the prince and be happy. However, before the marriage, she was exploited by her stepmother and stepsisters. Well, that's a beautiful story that was acceptable a long time ago. But, today, it has a different focus. Kay Cannon, who produced the Pitch Perfect film series and the Netflix series Girlboss, decided to make a romantic musical film with a new interpretation. Here's the net worth of each member of the cast.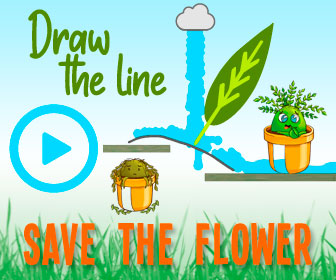 7

Camilla Cabello – $14 Million

A post shared by camila (@camila_cabello)

Camilla is starring as Cinderella, and it's her debut. She's a pop singer who started her musical path through the X Factor in 2012. After the elimination, Camilla was invited to join the girl group Fifth Harmony which came to third place and got sensational success in the show. However, since 2016, she left the group, and she's been pursuing a solo career. For now, the young star is expanding her ambitions and tries herself as an actress.
6

Nicholas Galitzine – $885 K

A post shared by Nicholas Galitzine (@nicholasgalitzine)

A 183 cm of height, young, and charming British actor plays Prince Robert. He started his acting career in 2013 in the theatre production Rites: A Children's Tragedy, where he played Hans Rilow. Yet, he became famous thanks to the "Chambers" tv series – he was Elliot Lefevre. Well, it seems that a new star is rising; apart from acting, he's playing the guitar and sings.

Billy Porter – $4 Million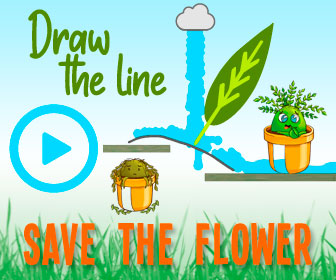 A post shared by Billy Porter (@theebillyporter)
The Broadway actor and the Pose star plays the Fairy Godmother. Billy is famous for his fabulous looks and support for LGBTQ+ people. The new Fairy Godmother is genderless, and Billy's sure that the new generation is ready for such a character interpretation. Billy is the first openly gay, black actor nominated and won the 2019 Primetime Emmy Award. Related: Million Dollar Curtain Calls: Broadway's Wealthiest Stars
5

Idina Menzel – $16 Million

A post shared by Idina Menzel (@idinamenzel)

Idina plays the evil stepmother, Vivian. She became famous because of the musical Rent she was playing in, and she's been the voice of Queen Elsa in the Frozen franchise. So no wonder she's been playing in musicals, she has three Tony Awards, and she's a very successful Broadway performer.

RELATED: Wonder Women: The Actresses Behind The Role Ranked By Net Worth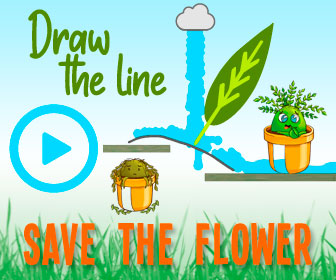 4

Pierce Brosnan – $200 Million

A post shared by Pierce Brosnan (@piercebrosnanofficial)

Despite having a good arsenal in his acting career, Pierce Brosnan continues to play in many films. He's been famous for his James Bond role and Sam in the Mama Mia musical. This time, he's starring as the King, Prince Robert's father.
3

Minnie Driver – $16 Million

A post shared by Min. (@driverminnie)

Minnie is an Oscar and Golden Globe-nominated actress who's starring as Queen Beatrice. She appeared in many TV shows, like The Riches, Will and Grace, and she's known for such movies as The Phantom of the Opera and Good Will Hunting.
2

Maddie Baillio – $100K to $1 Million

A post shared by maddie baillio (@maddiebaillio)

Maddie is one of the cruel sisters well-known for her acting in the TV musical Hairspray live! and the Netflix film Dumplin. But, actually, Maddie was just paving her way to success. Do you know that her first audition to the Hairspray live! and the musical was right after her school?
1

Charlotte Spencer – $1 Million to 5 Million

A post shared by Charlotte Louise Spencer (@charllouspencer)

Charlotte is starring as the second evil stepsister. She started her acting career at 12, playing Jane Banks in the Marry Poppins musical. In addition, she's been working as a voice actress for the Disney Channel series Watership Down. By the way, she's among the celebs who prefer privacy rather than social media presence.

Despite the mixed reviews, the cast is quite strong. Cinderella is classics, and strong actors can make classics unforgettable and unique. Some people consider musical and the changed focus questionable. However, maybe it's worth creating new norms that expand our horizons and be more loyal and tolerant to others.

Sources: Netflix.com, Insider.com, Broadwayworld.com

Source: Read Full Article