Danielle Busby has her hands full with six kids — Blayke, Ava, Olivia, Hazel, Riley, and Parker — and a reality TV show. But the OutDaughtered star has added another project to her plate. She's launched a clothing line with her sisters Crystal and Ashley — and it fits perfectly with this busy mom's commitment to health and fitness.
Why she started CADi Fitness

In April, Danielle and her twin sisters officially launched their new business, CADi Fitness, which hopes "to inspire all women any shape or size to be comfortable in their own skin."
On the company's website, the sisters explain that growing up as the daughters of a single mom taught them the importance of hard work. "It was only natural that we build and create a business together," they wrote. "Our passion for fitness has been a constant between us and is a reminder of our strength as sisters, wives, mothers and business owners."
The product

So far, CADi Fitness's product line consists of leggings, sports bras, T-shirts, and tanks. Prices range from $20 for a racerback tank to $90 for a pair of leggings. A few items are already sold out.
On Instagram, many commenters praised the cute workout outfits. But a few said the prices were too high, and others wanted a wider range of sizes.
This isn't her first business venture

CADi Fitness isn't Danielle's first business venture. In fast, she already had experience in the fitness industry. She and her husband Adam operated a cycling studio in League City, Texas.
The couple opened a Ruch Cycle franchise with their friends Priscilla and Todd in 2017. However, it seems that the Busbys are no longer involved with that business. TV Shows Ace contacted that Rush Cycle location and confirmed that the couple are no longer owners of the studio.
Do the Busbys have other jobs?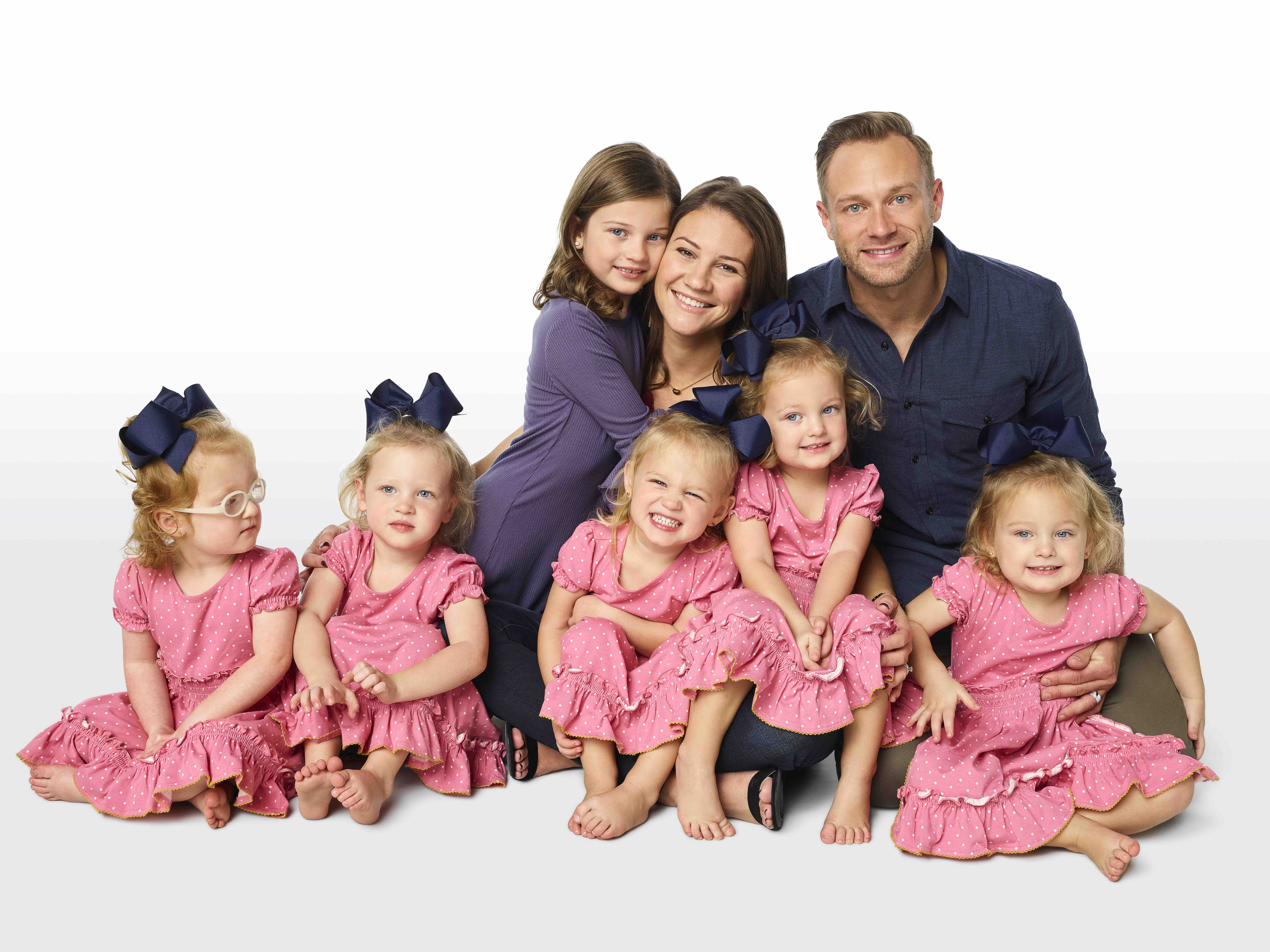 With their kids, TV show, and new business venture, it seems like the Busbys have plenty on their plates. But those aren't the only responsibilities in their lives. Mom Danielle is also an independent beauty consultant, according to her TLC bio. She sells products from Rodan & Fields, a skincare line. Her LinkedIn profile also lists her as working as a project coordinator team lead at AP Networks in Houston. But from what we've seen on OutDaughtered, she seems to be home with the kids during the day, so there's a good chance she just hasn't updated her professional profile.
Adam Busby is a key account manager with Intrinsic Solutions/Sprint Safety, according to his LinkedIn profile. He's had the job for more than 12 years. He also seems to run the family's YouTube channel. Some fans wondered if he'd also quit his job to focus on the family's other ventures, but in a tweet from last October, he clarified that the social media is just a side project and that he hasn't quit his job.
As for how much they make from OutDaughtered, that's not clear. But there's speculation that they make about $25,000 per episode.
Check out The Cheat Sheet on Facebook!
Source: Read Full Article