With Family Guy having been renewed for an 18th season – a feat that not many shows on TV could achieve – many people are no doubt wondering about the man behind the series.
Seth MacFarlane is the famous name often seen around Family Guy as well as other popular animated shows.
Since Seth MacFarlane is no doubt very well known in this genre, does he have a high net worth to match? Let's check out the answer below.
What shows and movies has Seth MacFarlane worked on?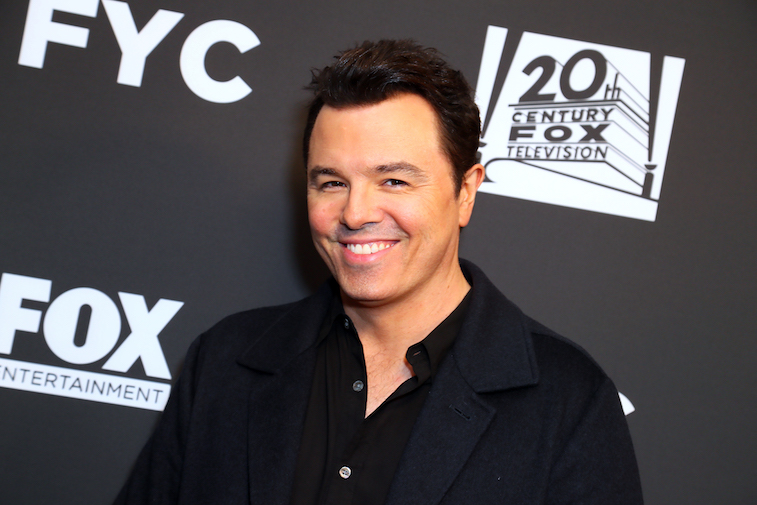 In the 1990's, Seth MacFarlane started out his career by working at Cartoon Network. He was an animator and writer on series such as Cartoons Cartoons, Dexter's Laboratory, and Johnny Bravo.
However, MacFarlane eventually wanted to branch out and work on shows with edgier humor than children's cartoons. He pitched the idea for Family Guy to FOX (based on a film he made in college) and the network bought the show in 1998.
About six months later, Family Guy premiered, with MacFarlane himself voicing several characters such as Peter Griffin, Stewie Griffin, and Glenn Quagmire.
Family Guy was not a huge success at first and got cancelled after three seasons. FOX decided to bring it back in 2005 after realizing how much fans enjoyed the show's DVDs.
Since then, Family Guy has been airing and earning numerous awards and recognitions along the way.
With Family Guy's popularity, Seth MacFarlane was able to create similar shows such as American Dad as well as its spin-off The Cleveland Show, both of which also became widely-watched and a big part of FOX's animation genre.
Seth MacFarlane's career isn't limited to just funny cartoons, however. He has been a part of live-actions TV series as well. He is the main lead in FOX's The Orville as well as an executive producer for Cosmos: A Personal Voyage and Dads.
Fans also know of Seth MacFarlane's venture into the film industry via Ted and Ted 2 – movies about a crazy talking teddy bear which MacFarlane voiced. Ted and Ted 2 were both massively successful and grossed more than $700 million at the box office combined.
What is Seth MacFarlane's net worth?
Although Seth MacFarlane's humor is seen as controversial to some, there's no doubt that he is one of the most successful animators in the past decade.
His net worth definitely reflects his success as it has been estimated that he is worth an impressive $250 million. In 2015, it was also reported that MacFarlane earns around $20 million a year.
How does Seth MacFarlane spend his money?
With all that wealth in his bank account, many people would think that Seth MacFarlane lives a pretty luxurious lifestyle. And he does.
Seth MacFarlane has an enormous home in Beverly Hills that he bought for $13.5 million in 2008. The mansion was originally built in 1981 and was supposed to only be 5,152 square feet. However, it has since been extended to 10,000 square feet and now includes an IMAX theater in the basement as well as a huge tennis court in the backyard.
In 2014, MacFarlane also spent $11 million on a three-story office building in Beverly Hills to house his production company, Fuzzy Door. "It became a necessity because [my co-writers] did a lot of writing at my house… and when writers leave your house, it's a mess," he once shared.
He has been known to host over-the-top parties as well. His 40th birthday party in 2013, apparently, lasted for days. And every year, MacFarlane throws a Christmas bash at his Beverly Hills mansion with many famous faces and lots of fake snow.
Source: Read Full Article