More On:
shia labeouf
Sia replaced Shia LaBeouf with Kate Hudson in new movie 'Music'
Shia LaBeouf's mask sends bizarre message amid FKA Twigs lawsuit
FKA Twigs supports Sia after she calls Shia LaBeouf a 'pathological liar'
Matty Healy praises girlfriend FKA Twigs amid Shia LaBeouf lawsuit
Shia LaBeouf has starred in several movies about painful relationships.
In his latest, "Pieces of a Woman," out Dec. 30, he plays a father whose baby dies in a tragic home birth, leaving his marriage in pieces.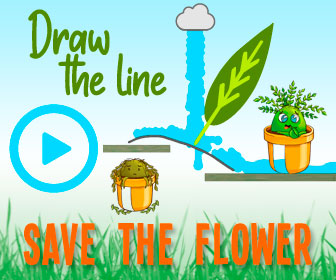 Vanessa Kirby, who plays his wife, already scooped a best actress award at the Venice Film Festival and is touted to be nominated for an Oscar. But awards season is likely a bust for LaBeouf — once thought to be a shoo-in for a Best Supporting Actor nod — now that he's being sued by his ex, singer FKA Twigs, for sexual battery.
As a LaBeouf pal told The Post: He's an "extremely troubled" individual.
"This has been hugely traumatizing for Twigs," said a friend of the singer, alleging that Twigs is haunted by memories: "Shia having a gun by the side of the bed and her fearing to go to the bathroom at night — it's a primal fear to be stuck feeling helpless in the dark."
Twigs (neé Tahliah Debrett Barnett), 32, filed the lawsuit which contains allegations from another of the actor's exes, stylist Karolyn Pho.
Singer Sia, 45, who hired LaBeouf to perform in her 2015 "Elastic Heart" video, also tweeted: "I too have been hurt emotionally by Shia, a pathological liar, who conned me into an adulterous relationship claiming to be single. I believe he's very sick … stay safe, stay away."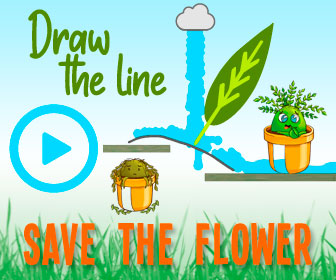 And they are not the only ones who claim to have been abused by the former Disney child star.
Singer-songwriter Katy Rose also tweeted after Twigs' accusations: "I grew up with Shia LaBeouf in Los Angeles. We … were working kids in the entertainment business at the same time" and he "groped me violently at a party in the Hollywood Hills" when both of them were teens.
"Shia was always aggressive towards girls, myself included, while we were growing up in Hollywood," Rose told The Post. "He did grope me at a party when I was 14 … multiple times, on different occasions. He was always a scary guy. I felt very threatened by him."
Sia, Pho and Twigs declined to speak to The Post.
Once one of Hollywood's most promising actors, starring in "Fury" and the "Transformers" movies, LaBeouf, 34, released a statement that read in part, "Although many of these allegations are not true, I am not in the position to defend any of my actions," he said, also noting that he is in recovery for alcohol abuse.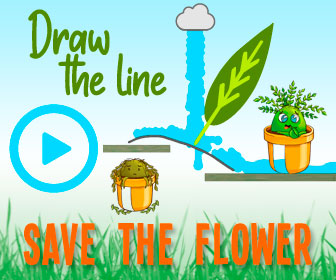 "I have been abusive to myself and everyone around me for years," he said in a statement to the New York Times. "I have a history of hurting the people closest to me. I'm ashamed of that history and am sorry to those I hurt."
A source familiar with the lawsuit told The Post that another ex, 27-year-old actress Mia Goth, talked to the women and their attorneys about possibly being part of the suit.
"Mia initially had conversations," said the lawsuit source. "She then got back with Shia. They're entwined in a way that none of us can understand."
https://www.youtube.com/embed/KWZGAExj-es?version=3&rel=1&showsearch=0&showinfo=1&iv_load_policy=1&fs=1&hl=en-US&autohide=2&wmode=transparent' allowfullscreen='true' style='border:0;' sandbox='allow-scripts allow-same-origin allow-popups allow-presentation'>

LaBeouf co-starred in the "Elastic Heart" video from Sia — an ex who now calls him "very sick."
The two reportedly "wed" in a 2012 Las Vegas ceremony that wasn't legal. They met on the 2012 film "Nymphomaniac." In 2015, they were caught on camera having an argument which nearly turned violent before LaBeouf was stopped by witnesses. He has admitted: "If I'd have stayed there, I would have killed her."
A source familiar with their romance told The Post: "It's crazy, but they are always on-again, off-again. It [would be] a stretch to say that Shia hasn't been abusive to Mia — you can see that on the video." Goth declined to comment.
A LaBeouf source said the actor and Goth are not currently together.
Twigs' lawsuit, filed earlier this month in Los Angeles Superior Court, is shocking. In it, she alleges that LaBeouf told her he drove around LA shooting stray dogs to get into the "mindset" of a killer for the movie "The Tax Collector."
The singer also claims that she was once woken up by LaBeouf squeezing her arms and choking her. While driving, she alleges in the suit, LaBeouf threatened to crash the car unless Twigs professed her "eternal love." He then "violently attacked" her at a gas station, throwing her against the car and screaming in her face before attempting to strangle her.
According to the suit, he forced her to watch documentaries about murdered women before going to bed. Twigs also alleges that LaBeouf gave her a sexually transmitted disease.