What's happening: Tonight, there's a major lunar eclipse in Taurus, plus Venus and Uranus harmonize. Tomorrow, Mercury and optimistic Jupiter square off, and on Sunday, Mercury gently connects with Pluto, the planet of transformation. Sunday is also day one of Sagittarius season 2021! Finally, on Wednesday, Mercury joins the Sun in Sagittarius.
What that means for you:
Aries
You're in the spotlight tonight, Aries! Finding someone to ask out or hook up with is v. easy, but be careful—catching major feelings for your fling is a biiiig possibility. If you're trying to DTR or level-up your relationship, this is a great weekend for popping the question. Sagittarius season is all about exploring and learning, and I can't think of a better way to take advantage of these vibes than getting boo'd up and going on adventures with someone. This could be the start of something new!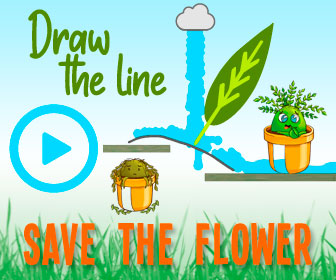 Taurus
We're in the last couple days of Scorpio season (which for your sign is cuffing season), so if there are any big convos or "What are we?" discussions you want to have, tonight is the night to shoot your shot! One of the biggest themes of the next month for you is learning the value of trust and intimacy with your special someone. You're learning how to truly get close to them—emotionally, physically, sexually—and discovering how amazing it can be to 100% commit to someone who loves you just as much as you love them. Just be aware that this is a very emotional time, for better or for worse!
Gemini
You have some leftover feelings from past relationships, and this weekend you're being urged to wipe your slate clean and move TF on. An ex or two might pop up, but you're mostly doing inner work—finding positive lessons from negative experiences and relinquishing emotional baggage. You shouldn't expect much romance this weekend, but listen—Sagittarius season starts on Sunday! Sag season = cuffing season for your sign, Gemini, so there's tons of love coming your way v. soon.
Cancer
This is an easy, breezy weekend for your love life, Cancer. The stars are gently nudging you towards the right path for romance, but it's up to you to take advantage of this astro-weather. This is especially useful for all y'all single Cancerians out there, because you're likely to bump into someone new who you feel a ton of chemistry with. Lovey Venus in your chart's relationships zone is making it easier than ever to connect with others, so get ready—an unexpected glow up could happen to your love life this week, as long as you shoot your shot!
Leo
Scorpio season is a total drag for you, but luckily the Sun is entering like-minded fire sign Sagittarius on Sunday! After that, your life will pick up the pace—especially when it comes to life in the bedroom! If you're single and looking to fool around, this astro-weather really supports hooking up and flirting, but not so much anything slow or serious. Connect with others, slide into your crush's DMs, and put yourself out there, Leo. And if you're looking for a LTR, know that something that starts out as a flirtationship or FWB now could become a significant relationship later on!
Virgo
Loads of romantic potential is coming your way this weekend! Go on an adventure with your special someone, or take your S.O. on a date somewhere that's not your usual vibe—like going to the beach tonight to see if you can spot the lunar eclipse, perhaps? This astro-weather can feel downright magical, thanks to Uranus' influence, and if things go well, Sunday's the perfect day to have The Talk. Sagittarius season slows your love life down a ton, so make the most of this weekend's astro-weather. You won't regret it!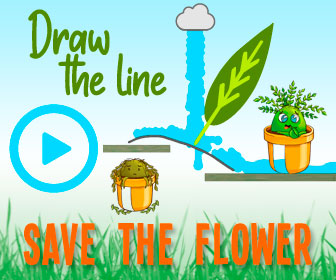 Libra
You're being urged to make deep, genuine connections with your special someone this weekend, Libra. If you're happily boo'd up, this is great news for your love life—especially when it comes to having super steamy sex—but if you're single, watch out! Catching feels for your fling is a huge possibility. On the other hand, if you *don't* want to commit right now, Sagittarius season is perf for you because it's all about making new connections! Make sure you download your dating apps, because tons of hotties are waiting to hit you up!
Scorpio
It's the final weekend of Scorpio season, and the stars are urging you to end your time of year with a bang—literally! Tonight's transit, Venus trine Uranus, is all about (gently!) shaking up your love life. How can you spice things up in bed? What—or who—can you add to your love life to make things feel exciting? If you see something (or someone) you're interested in trying out, just go for it, Scorpio! Don't overthink things, don't let anxiety hold you back, just keep your eye on the prize. You got this!
Sagittarius
Your wild and free lifestyle makes it tough for you to settle down and really commit to someone, but this weekend, you're being asked to do just that. As exciting as flirtationships and flings can be, you're thinking about how nice it would be to have a love life that's more sustainable. Focus on taking things slow this week, Sagittarius. There's not a ton of super sexy astro-weather happening in your chart, but you're still able to cultivate deep, meaningful connections. Who knows—maybe your current date could end up becoming your birthday bae! Happy Sagittarius season!
Capricorn
With lovey Venus in your sign, you're a total babe magnet. You're looking good, feeling gorgeous, and people are practically lining up just to ask you out. But this weekend, try to focus more on taking initiative and seeking out the things or people you want most for your love life. Make the most of this weekend's exciting astro-weather, Capricorn, because once Sagittarius season rolls around, you can expect things to slow waaaaay down. P.S. It looks like an ex or two might pop up in the near future. Watch out!
Aquarius
Your love life has felt like it's moving in slow motion lately, but there's a bit of romantic potential coming your way this weekend. Someone you have a ton of history with—a longtime friend, your current S.O., or even an ex—is becoming your focus right now. Whoever this is, you're being urged to connect and reassess the relationship, especially tonight. You're likely facing deep conversations, major questions, and important decisions. You might decide to end things for good with your ex, rekindle an old connection with an ex, turn a friend into your boo, or simply upgrade your relationship with your current partner. Regardless of the outcome, Sagittarius season is right around the corner and it promises to boost your spirits and bring tons of new connections your way!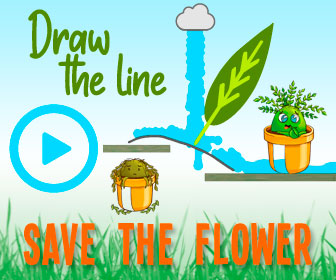 Pisces
It's time to get your flirt on, Pisces bb! This weekend's astro-weather is absolutely stellar for all you single Pisces out there, because lovey Venus is helping to bring all sorts of new connections your way. There's potential for hot hot hot hookups, splendid first dates, or tons of fun trying new stuff (or people!) in bed. Cast a wide net, enjoy browsing your options, and take some time to find your favorite new addition to your love life. Sagittarius season is perf for DTRing, so keep your eyes peeled for your perfect match—they're waiting for you to hit them up!
Source: Read Full Article