What's happening: Tonight, Mars enters Cancer (read your Mars in Cancer 'scopes here), adding a sensual, emotional vibe to your sex life—just expect to catch major feels. Tomorrow, Mercury and Uranus, the planet of disruption and surprises, connect, bringing sudden, unexpected conversations. Mercury and lovey Venus hook up on Sunday, bringing up important convos re: love, but thanks to strict Saturn, these convos might not be too easy or fun.
On Monday, the Moon enters sexy Scorpio, where it remains until Wednesday, when it zooms into upbeat Sagittarius. Finally, on Thursday, Mercury and emotional Neptune link up, helping you close out the week with a dreamy, romantic vibe.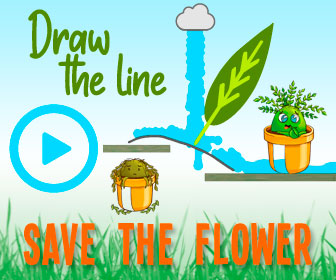 What that means:
Aries
What's holding you back from shooting your shot? Yeah, I know that all of this Taurean astro-weather is really slowing you down, but that shouldn't be an excuse for you to become stagnant! This weekend's vibe is tough—you're feeling motivated to upgrade your relationship, but a newfound fear of rejection or uncertainty is preventing you from actually taking action. Take a leap of faith this week, Aries—the sensual Scorpio Moon on Monday is particularly helpful—and you'll be surprised at how much progress you can make.
Taurus
You're in charge this weekend, Taurus! You tend to wait around for others to approach you first, but if you're looking to make any changes to your love life, you gotta take action. If you're not 100% sure that they're interested in you, you're probably feeling especially hesitant. Leave your comfort zone! Hit up your crush! Try something (or someone!) new in bed! Shake things up a little bit this weekend, and you can make some serious magic happen.
Gemini
For such a flighty, always-living-in-the-moment sign, you're feeling especially melancholic about the past, and an ex (or two…or more) of yours is to blame! An ex-flame is making themselves known this weekend, and you're learning that maybe you haven't totally moved on. Find closure this weekend and give yourself a clean slate—the Sag Moon this week is amazing for connecting with others, but you gotta get rid of past baggage first.
Cancer
Mars is zooming into your sign tonight! Even though Mars in Cancer is sort of a tough time, you're still able to maximize the red planet's fiery vibes! Your sex drive is through the roof, and thanks to the Scorpio Moon activating your chart's zone of romance, sex, and fun on Monday, you're having a balling time with your bae, both in and out of bed! If you're looking for something more serious, Thursday's astro-weather is perf—dreamy Neptune connects with Mercury, which is perfect for flirting, getting cozy with your boo, and just having a good time being with someone special.
Leo
Your chart's twelfth house, which governs the completion of cycles, is being activated by Mars for six weeks starting tonight, Leo. This is an important, but probs tough, time where you can expect people (especially exes) from the past to make a reappearance in your life. Aaaaallllll the emotions they made you feel—good and bad—are coming back, too. Try to figure out if anything/anyone from the past is worth including in your life again. This week isn't 100% serious, though: The Sagittarius Moon at the end of the week is lighting up your chart's zone of romance, sex, and fun, so getting lucky is super easy!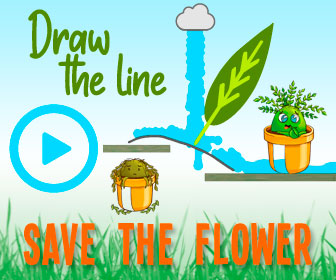 Virgo
Can you feel it, Virgo? The sexual tension between you and that buddy of yours? If FWBs are your thing, you can upgrade your friend to your new f*ck buddy this week, but if you're looking for something more serious, sorry, you're out of luck. However, Monday's Scorpio Moon and Thursday's lovely Mercury/Neptune connection are amazing for feeling flirty, finding romance, and making some seriously strong connections with your special someone!
Libra
All of this Taurean astro-weather is making you take your love life much more seriously. Even though you're a big fan of flirting and like to keep a few different paramours around to have fun with, you're more interested in a more stable, secure, and long lasting connection right now. Here's the problem—you might not feel 100% sure about which of your crushes you think would be the perfect fit, but no relationship will ever be perfect. Give up on "perfect" and look for "right for you," or you'll be sitting high and dry alone this week.
Scorpio
This week's astro-weather is vibing beautifully with you, so you can expect good things! Taurus szn is cuffing season for your sign, so whether you're single or living with the LOYL, you can really take advantage of this astro-weather to give your relationship a serious glow up! This weekend is super sexy, and the end of the week is super romantic, so think—who or what are you really looking for in your love life? Once you figure that out, shoot your shot, and you're verrrrry likely to find success!
You're obsessed with all things astro. Same. Never miss a retrograde with Cosmo Unlocked.
Sagittarius
You know that Bernie Sanders meme, "I am once again asking for…"? Well, think of the planets as Bernie this week, and what they're asking you for is commitment. Mars is entering your chart's intimacy zone, making sex way nicer, but also adding a much more emotional, sensual component to your love life—you're meant to give your relationship a serious glow up and make something stable and secure. Enjoy an erotic, passionate time with your partner, but understand that if you're just fooling around, catching feelings for your fling is all but guaranteed right now!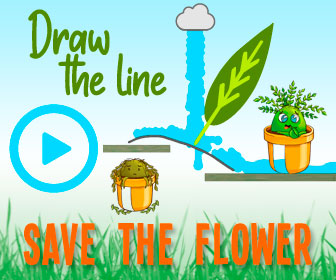 Capricorn
Major action is coming your way! Aaalll week long, your chart's romance/sex/fun zone is being lit up. Plus, for the next six weeks, Mars, the planet of libido, is in your chart's relationships zone. Whether you're looking for a fun fling, a FWB, or your future S.O., you're feeling very lucky. Sex is way better now, and if you're looking for a more touching, significant connection with someone, the romantic astro-weather on Thursday is perfect!
Aquarius
I have some, uh, disappointing news for you, Aquarius. This weekend is 100% action-free—work's really kicking your ass right now. You can't let all this stress prevent you from enjoying time with your boo, though! It's really easy for you to just shut everyone out because of how overworked you feel, and it's even easier for you to take your stress out on your partner unintentionally. Loosen up! Leave the work drama at work, and focus on your special someone when you're off the clock! Opening up is scary for you, but loved ones want to support you, so don't be afraid to ask for help!
Pisces
Buckle up, Pisces, because Mars is here to shake up your life—in a good way! The planet of action and libido is activating your chart's romance/sex/fun zone tonight, and it has a lasting influence for the next six weeks. You can make some serious magic happen in your love life, but the golden opportunity to shoot your shot or start The Talk is Saturday, when Mercury and Uranus, the planet of surprises, hook up. If you can't find the courage to put yourself out there, no worries! There's a much more gentle and romantic transit happening on Thursday, helping you ease into things and give your love life a major glow up.
Source: Read Full Article